Looking for more in Book Lists?
Bookbug's Big Journey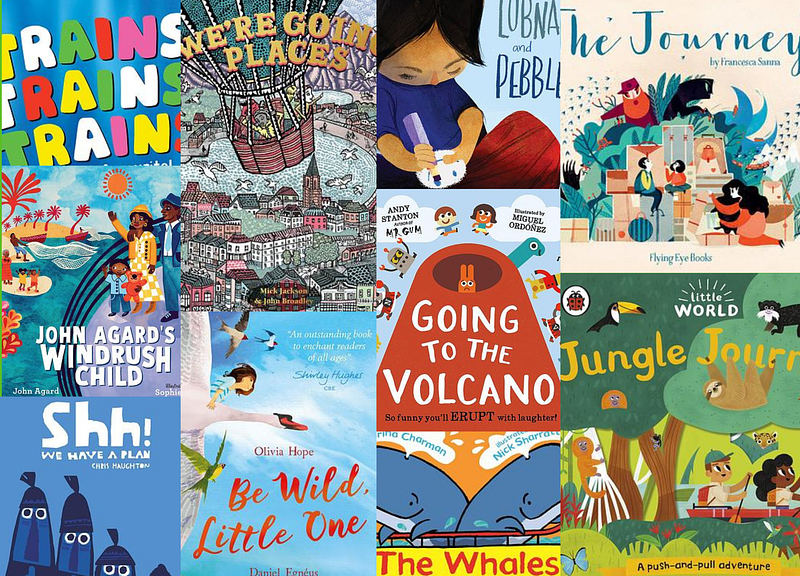 All aboard the Bookbug Week train! This year we're celebrating all kinds of journeys, so get ready to head out with these 11 brilliant books. Chug chug chug, and we're off!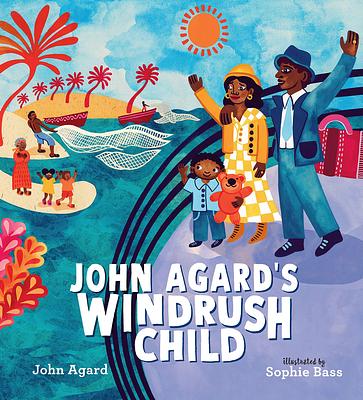 John Agard
Sophie Bass
John Agard's Windrush Child
John Agard's beautifully moving poem 'Windrush Child' comes together with stunning illustrations to create a visual, lyrical treat of a picture book. It tells the story of a child journeying from his home in the Caribbean to a new home in the UK. The simplicity of the text combined with its bright colours make it perfect for sharing with inquisitive little ones, and for starting conversations around migration and new beginnings.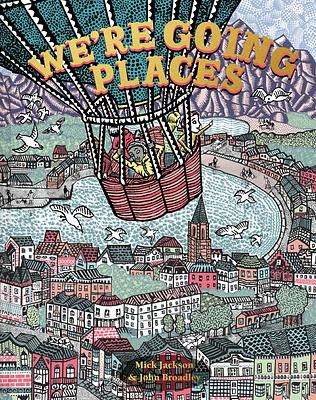 John Broadley
Mick Jackson
We're Going Places
From our very first steps our lives are full of journeys; climbing the stairs, taking a walk to the park, hopping on a train. We might even get to fly in a hot air balloon! Throughout our lives, journeys come in all shapes and sizes and the way we travel has changed over time. With striking illustrations and invitations to interact with the text, We're Going Places takes us on a journey of our imagination – where will it take us next?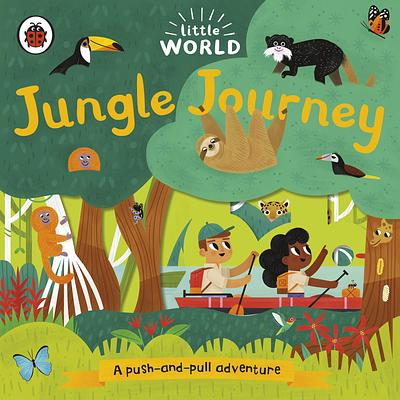 Alison Black
Jungle Journey
Journey through sights and sounds of the jungle with your little one! Perfect for curious children, this delightful board book has lots of opportunities for interaction through push and pull slides that are well-designed for little fingers. With colourful illustrations featuring all the flora and fauna you might find in the jungle, it's sure to go down well with the little people in your life.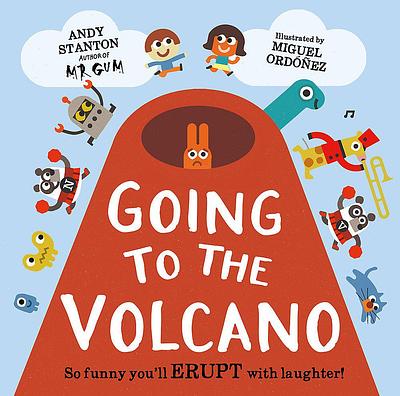 Andy Stanton
Miguel Ordonez
Going to the Volcano
A hilarious cast of oddball characters are off to see a volcano. Why? Who knows – but, of course, things don't go quite to plan. This is a rip-roaring picture book full of exactly the kind of chaos toddlers will love, and which you'll love to share with them.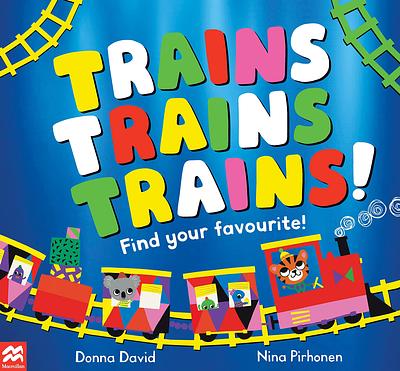 Donna David
Nina Pirhonen
Trains Trains Trains!
Big trains, small trains, teacup trains, magic trains. . . This fun and colourful book has something for everyone. There's lots to look at and discuss on each page, and it's great for counting too. Donna David has managed to create a catchy rhythm that sounds just like the chugging of a train and will keep wee ones engaged from the start of the journey right up to the end.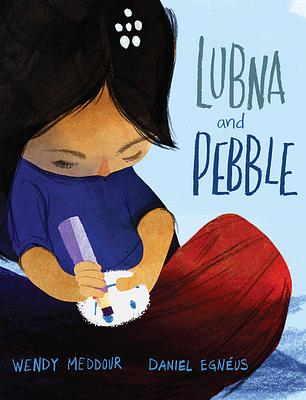 Daniel Egnéus
Wendy Meddour
Lubna and Pebble
This is a beautiful book about a girl and her friend Pebble, who is always there for her. She can tell Pebble her fears, hopes, worries, memories of her family. In the World of Tents, which is where Lubna and her dad now live after their long journey, another boy and his family arrive and they become friends as well. When Lubna leaves, will she take Pebble with her, or leave him to support her new friend? Stunning artwork accompany a heart-warming story about friendship during the worst of times.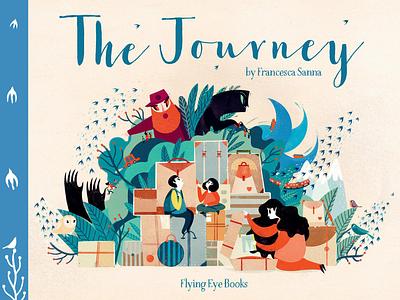 Francesca Sanna
The Journey
A young girl embarks on a big journey with her mother, to a new place with big mountains and strange cities and forests. She doesn't want to go, but many people are leaving because of the war – and her mum tells her it will be an adventure. With beautiful, expressive illustrations on each page echoing the emotions the little girl is experiencing, this is a perfect story to share with little ones to talk about different kinds of journeys.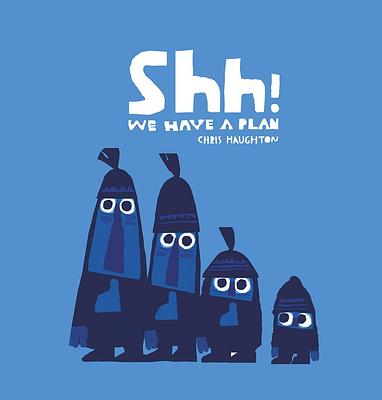 Chris Haughton
Shh! We Have a Plan
Three friends are out for a walk when they spot a beautiful bird. They hatch a plan to catch the bird – but their journey doesn't always go quite to 'plan'! Chris Haughton's iconic artwork and simplistic text come together to create a lovely picture book to share with little ones, with lots of opportunities to interact, and much chaos to laugh at together.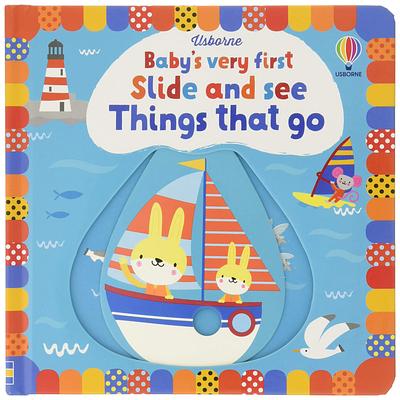 Fiona Watt
Stella Baggott
Baby's Very First Slide and See: Things That Go!
Chuff chuff, whoo whoo! Babies will love to interact with all the 'things that go' through sliders, cut-outs and finger trails featured in this adorable board book. With brightly coloured illustrations throughout, you'll love discovering all the little journeys these vehicles are going on together.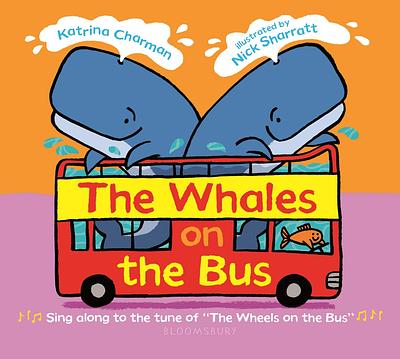 Katrina Charman
Nick Sharratt
The Whales on the Bus
If your wee ones love singing along to The Wheels on the Bus, they'll love to share this brilliant picture book with you too! Packed to the hilt with rhyming fun and mayhem, alongside Nick Sharratt's bright and bold illustrations, children will love to get involved as each page reveals a new cast of animal characters.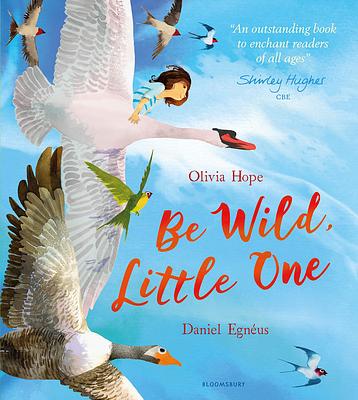 Daniel Egnéus
Olivia Hope
Be Wild, Little One
A beautiful ode to being small, this stunning picture book celebrates the freedom of childhood and all the amazing things to discover in the world outside. Lyrical text makes it brilliant for reading aloud and there are lots of things to spot and talk about in the illustrations.