Looking for more in Book Lists?
Spooky tales for little ones
Genre:
Adventure, Horror, Illustration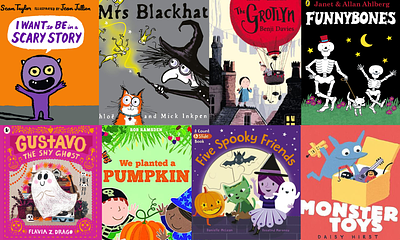 The nights are drawing in, and festivities like Halloween and Day of the Dead are taking centre stage. Celebrate the spooky season with these friendly ghosts, ghouls . . . and pumpkins!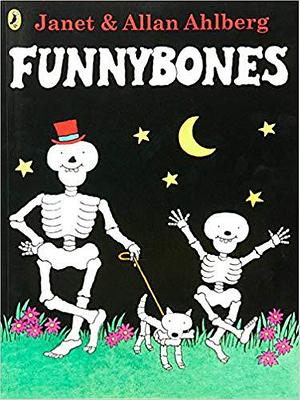 Allan Ahlberg
Janet Ahlberg
Funnybones
Get ready to embark on a night time adventure with two friendly skeletons and their skeleton dog! In this classic story, the Funnybones leave their dark, dark house on their dark, dark street to find someone to scare. Little ones need not worry, though - there are more laughs than frights ahead. Smart use of repetition and vibrant illustrations bring this characterful story to life for little ones.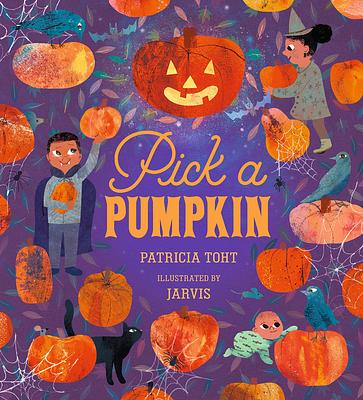 Jarvis
Patricia Toht
Pick A Pumpkin
Help your wee ones get into the spooky spirit of things with this rhyming picture book that serves as a great companion to all things Halloween. Learn how to pick the perfect pumpkin, carve the scariest Jack O'Lantern, and get all dressed up for trick or treating! With lovely autumnal illustrations featuring the whole family getting involved in the fun, it's sure to delight and inspire during the spooky season.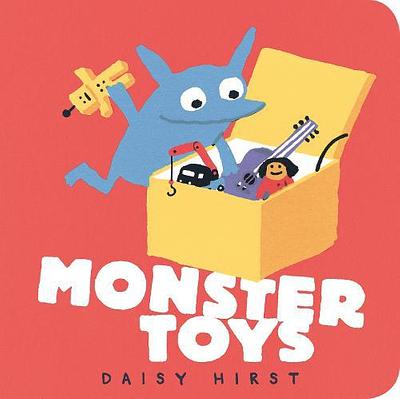 Daisy Hirst
Monster Toys
Little ones like to play with lots of different toys – and monsters are no different! Be it books, cars or even lemons, these monsters are full of creative ways to have fun. This brilliant addition to Daisy Hirst's monster series is bound to delight wee ones with its bright colours and off-the-wall sense of humour.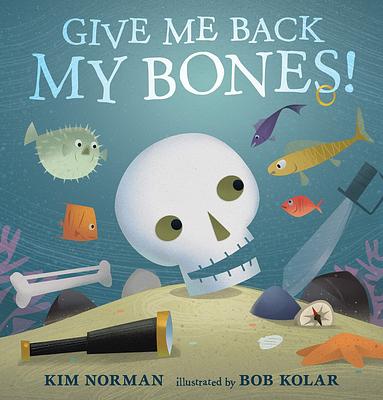 Bob Kolar
Kim Norman
Give Me Back My Bones!
A skeleton under the sea needs your help putting all of its bones back together – but where are they? This rhyming picture book is a fun guide to human anatomy that will have your wee ones laughing as they learn. With the names of the missing bones included in each verse, it's a great way to help children begin to understand how our bodies work. Dive into this deep sea adventure with lots of joy to be found as, with each page, the pirate skeleton slowly begins to piece itself back together!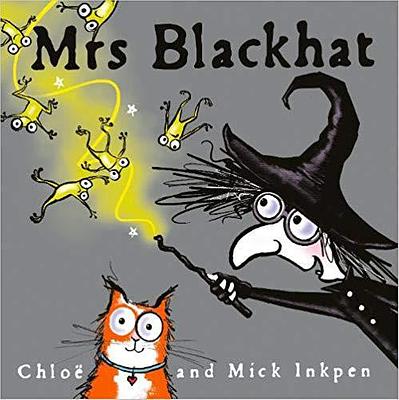 Chloe Inkpen
Mick Inkpen
Mrs Blackhat
Mrs Blackhat loves the colour black. Her boots are black, her hat and wand are black and her bat and toad are...yes, black. But what can she do about her troublesome ginger cat? Mrs Blackhat quickly gets online to Shopalot to find a solution to her colourful problem! The rhyme couldn't be sharper and Inkpen's brilliant use of language and expression help to bring this magically funny story to life.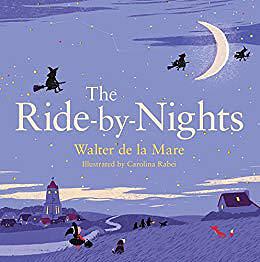 Carolina Rabei
Walter de la Mare
The Ride-By-Nights
Walter de la Mare's enchanting poem about a group of witches flying though the sky is brought to life beautifully in this picture book. The language is rich and varied, but don't worry too much if little ones don't understand every word; they will still be able to enjoy the rhythm and rhyme of the poem. The beautiful illustrations featuring trick-o-treaters and magical night skies will give you plenty to talk about this Halloween.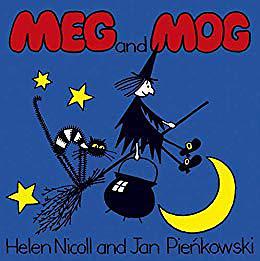 Helen Nicoll
Jan Pienkowski
Meg and Mog
When Meg and Mog head off to a special Halloween Party, Meg manages to create chaos with her less than spectacular witchcraft skills! The much-loved duo are perfect for a Halloween Bookbug Session or nursery story time - their madcap antics bringing cheer to any occasion. Pienkowski's trademark illustrations are bright, bold and visually stunning, engaging little ones time and time again.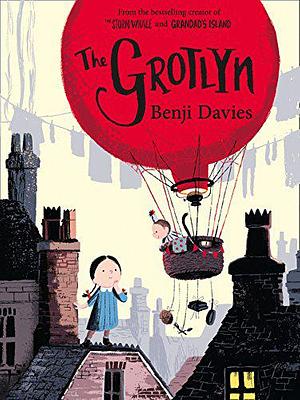 Benji Davies
The Grotlyn
If you're looking for a Halloween tale full of intrigue and suspense, look no further than this beautiful picture book. A mysterious Grotlyn is scurrying through town at night, stealing all manner of strange belongings. It's only when Rubi sets out to investigate that we find out exactly what's really been going on. This rhyming story is great for getting children to use their prediction skills - look out for the clues!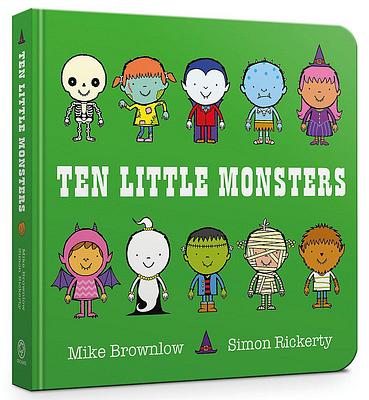 Mike Brownlow
Simon Rickerty
10 Little Monsters
We love the 10 Little series, but this one has to be a favourite - it's so much fun! A wonderful blend of rhyming story and counting book, get ready to meet a whole host of witches, ghosts and ghouls. But don't worry if your little ones are easily frightened, these are the most loveable monsters you'd ever want to meet - they play, they laugh and they certainly won't be scaring you this Halloween.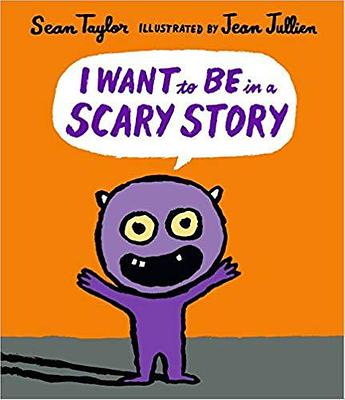 Jean Jullien
Sean Taylor
I Want to be in a Scary Story
Little Monster thinks he wants to be in a scary story until he realises what's involved: creepy houses, dark shadows and wicked witches! Perhaps he would enjoy it more in a funny story, after all? Find out what mischief Little Monster finally gets up to in this adorable story about fear and bravery. The narrative style lends itself perfectly to being read aloud, and the bold, graphic illustrations are delightful.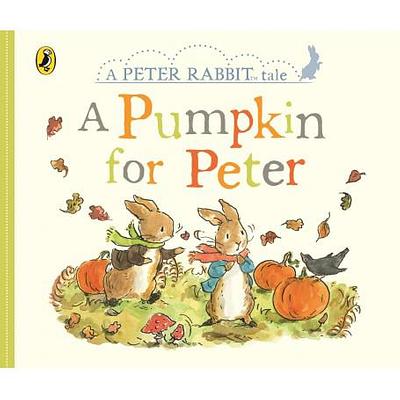 Beatrix Potter
Peter Rabbit Tales: A Pumpkin for Peter
Peter and his sisters head deep into the forest to pick up a pumpkin. The rattling and clattering of trees, and the spooky shadows make even Peter a little bit scared - but thankfully some familiar friends are on hand to offer reassurance (and pumpkin pie!). A great story for addressing little one's fears, particularly a fear of the dark.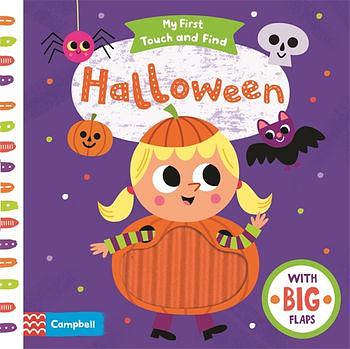 Tiago Americo
My First Touch and Find: Halloween
You're never too little to enjoy the Halloween celebrations! The youngest of babies are encouraged to touch and feel their way through this spooktacular board book - discovering furry werewolves and shimmering ghosts. Older babies will have fun lifting the giant flaps in this adorable wee book.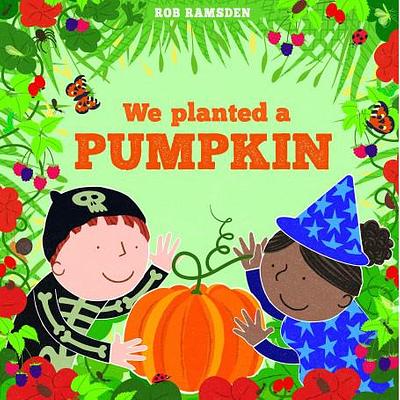 Rob Ramsden
We Planted a Pumpkin
From a tiny seed to giant pumpkin, this lovely book follows two wee gardeners as they nurture their little plant on its growing journey. This a brilliant way to learn about nature and the changing seasons in a simple and accessible way – perfect for green fingers and for everyone who loves pumpkins!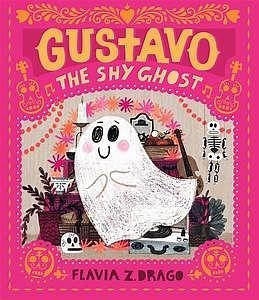 Flavia Z. Drago
Gustavo, the Shy Ghost
A delightful story about a shy, violin-playing ghost who dreams of making friends. As Day of the Dead draws nearer, Gustavo takes the brave step of inviting all the monsters to a special musical performance - but will they turn up? This heartwarming book is full of vivid illustrations inspired by the traditional Mexican festival.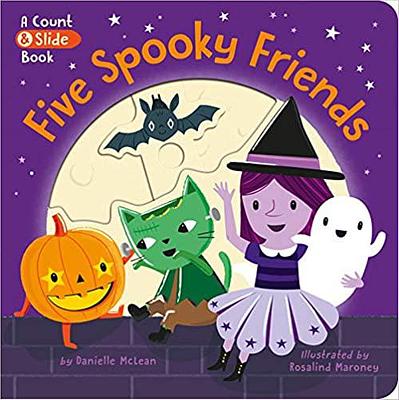 Danielle McLean
Rosalind Maroney
Five Spooky Friends: A Count & Slide Book
This board book makes for a perfect treat to share with wee ones – and it comes with its own tricks, too, with sliders and flip the flaps to add to the fun! Children will delight in the adorable illustrations of ghosts, pumpkins, witches, bats, and cat Frankensteins, whilst also learning to count along to the rhymes featured on each page.