Looking for more in Book Lists?
Picture books to celebrate LGBTQ+ families
Picture books have a huge role to play in helping little ones understand the world in which they're growing up in, which is why it's so important for all families and identities, including LGBTQ+ ones, to be represented in children's books. Here are 12 books which are ideal for starting conversations with young children about LGBTQ+ identities, as well as a general focus on what it means to be true to yourself.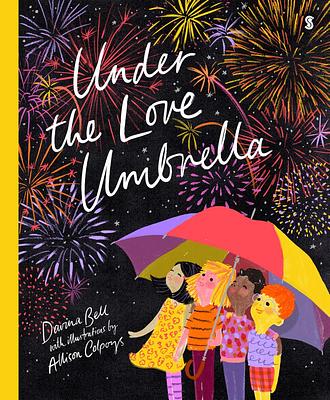 Allison Colpoys
Davina Bell
Under the Love Umbrella
Little people sometimes need the reassurance that they're loved. When they're feeling afraid, sad, lost or anxious, knowing that there's a parent or carer there to scoop them up and show them unconditional love lies at the heart of this beautiful, soothing story. With a stylish colour palette and illustrations depicting a range of family units, this is just the book to cuddle up and share at bedtime, or when emotions are running high.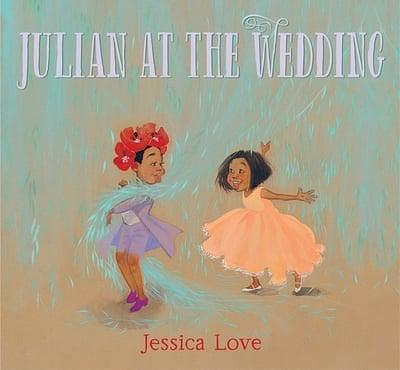 Jessica Love
Julian at the Wedding
'A wedding is a party for love' explains Julian in this, vibrant, celebratory story. There are not many picture books featuring same-sex weddings around, but what's refreshing to see in this one is that the LGBTQ+ element is not integral to the story. This is a book about playfulness, imagination, friendship...and a dog with very muddy footprints! A magical tale to share with children of any age.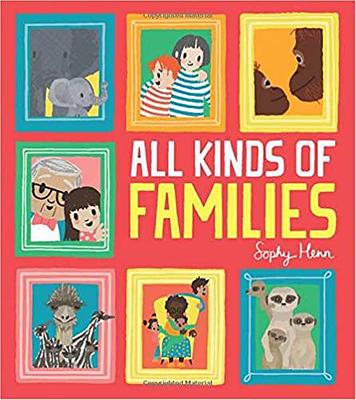 Sophy Henn
All Kinds of Families
​Sophy Henn's brilliant book celebrates the diversity of families throughout the animal kingdom, with vibrant artwork and carefully curated facts. Did you know that sometimes two male cheetahs will adopt a lost cub, or that every so often female albatrosses team up and raise chicks, and stay together for life? Showing how different and varied a family setup can be, this fantastic picture book gently teaches children about inclusion and the many ways we love each other.
Sophy Henn
Super Duper You
This super colourful story is an inspiration for little people everywhere! Told from the perspective of a big brother who's watched his little sister since 'she started', this is a book full of smart observations. Some days we can be noisy, and other days quiet; we can be twinkly and frilly or bold and brave. Or even be a bad baddie for a day! There's no one way to be in this exploration of childhood - just many different traits that come together to make everyone their own version of super. At an age where children are still developing a sense of identity, what better message can we share with them than this? A delightful, uplifting book with rhyme that calls out to be read aloud - over and over again.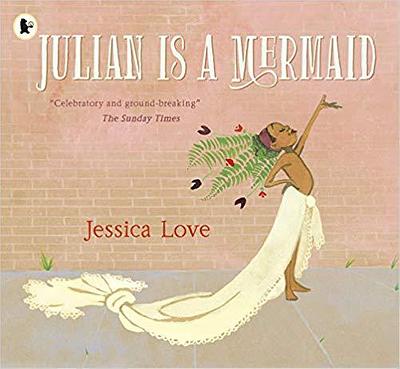 Jessica Love
Julian is a Mermaid
Julian is in awe of the glamorous women dressed as mermaids that he glimpses on his journey home from the pool with grandma. But surely he couldn't be a mermaid himself – what would grandma think? This award-winning title is beautiful on every level. The narrative is sparse yet powerful, and there's a dreamy, carnival spirit in the illustrations that light up every page. Julian transforms from little boy to shining mermaid before our very eyes, and finally his dream is realised. This uplifting story about embracing our inner selves and being accepted and loved for whoever we want to be in life is a delight. And a story that deserves to be shared with every child – and their parents and carers too.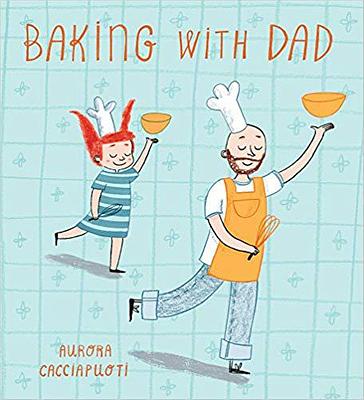 Aurora Cacciapuoti
Baking With Dad
It's baking day! A dad and his daughter set to work choosing the perfect ingredients (no snails or pencils, please) and mix, shake, and whisk away in the kitchen. There's a little bit of mess - and a few stray eggs - but mostly an atmosphere of celebratory happiness fills the room. But who is the cake for? Not mum. Or gran. Or the girl's wee brother. It's for another male character who arrives with delight to see the finished masterpiece. There's no implicit suggestion that he's the partner of the dad in the story - but then there doesn't need to be. What matters most is that children see a range of situations featuring male or female characters that are not always in obvious, heterosexual relationships.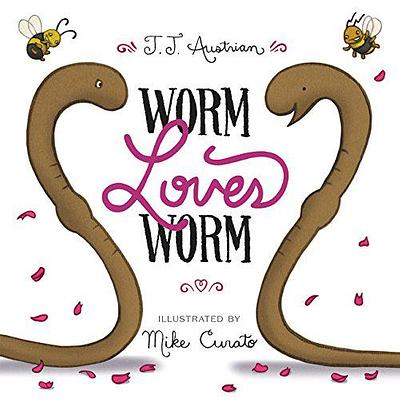 JJ Austrian
Mike Curato
Worm Loves Worm
Worm and Worm love each other and are all set to get married. But wait! Who's going to wear the dress? And who's going to wear the tuxedo? This adorably sweet story about two creatures in love is ideal for helping little ones make sense of same-sex relationships. Gender is not the pressing matter of the day here - what matters most is that you are in love. And despite Cricket's insistence on things being done like they always have been, our pair of lovestruck worms defy the traditions of marriage and do their own thing. And who could argue with that? This is a simple book with a simple message, brought to life with some delightful garden bugs and a smattering of pink confetti.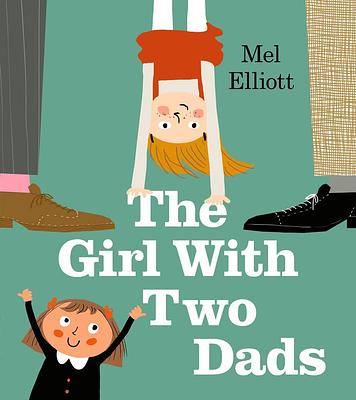 Mel Elliott
The Girl With Two Dads
How cool! thinks Pearl, when she discovers that the new girl in her class has an extra dad instead of a mum. She can't wait to go round to Matilda's to find out what life must be like without a boring mum who makes you eat your veggies! But she soon discovers that maybe life isn't that different with two dads after all... This inclusive book featuring same-sex parents is a brilliant conversation starter, particularly if your little ones or their friends have same-sex parents or relatives. The illustrations feel stylish and fresh, and the intrigue around Matilda's two dads is only heightened by the fact that we only ever get to see them as two sets of legs! A modern take on a regular modern family - with plenty of subtle humour to keep everyone engaged.
Michael Hall
Red: A Crayon's Story
Red may be wearing a red label - but he wasn't very good at being red at all. The truth is, he's really blue! The wonderful thing about this story of a red crayon suffering an identity crisis is that it can be shared on so many different levels. It's perfect for helping little ones explore colour, friendship, and creativity, but it's also a story about someone who doesn't feel like they fit the label given to them. Despite everyone's best efforts to make Red be red, in the end, he's only happy when he can express his true self. A powerful message for all children, and a great one to share during LGBTQ+ History Month.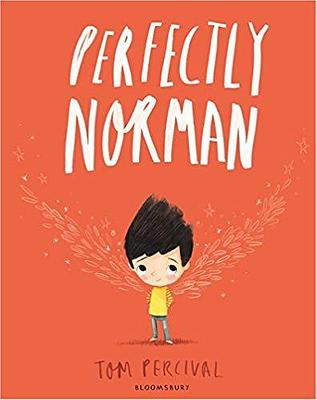 Tom Percival
Perfectly Norman
'Norman had always been normal - perfectly normal. Until one day...he grew a pair of wings.' And so poor Norman's life is turned upside down. He carries the weight of his big secret around with him, hidden beneath the cover of his big yellow jacket. But one day he realises it's time to show the world who he really is, revealing his beautiful wings to his parents and friends. This stunning book celebrates diversity in all its glory and is a great place to start conversations with young children about what difference might look like to them: colour, race, religion, sexuality, disability. But perhaps more than anything, it's a reminder to every child that happiness can come from being true to yourself. Why be 'normal' when you can be perfectly Norman!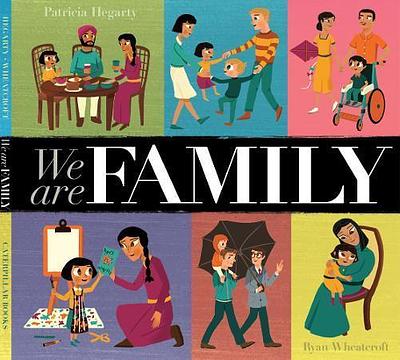 Patricia Hegarty
Ryan Wheatcroft
We Are Family
This inclusive picture book shines a light on single-sex parents and carers, alongside other commonly represented family units. Following ten families as they embark on their daily routines we discover that differences do exist: some families walk to school or work, others take the bus; each family has their own way of sharing a meal or spending time together. But the one thing that unites all of these families is the love that they share for each other. This is a versatile book that can be shared in so many ways; follow the rhyme and read from start to finish or dip in and out and follow the lives of a family that engages your little one - perhaps one that looks similar to their own!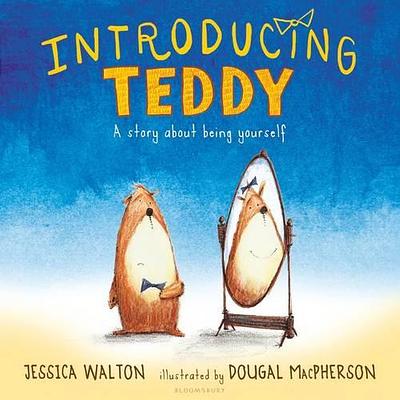 Dougal MacPherson
Jessica Walton
Introducing Teddy
Thomas the teddy has a secret, and is scared of sharing with best friend, Errol. When the secret gets so big that even the swings can't lift the mood, Teddy knows it's time to tell Errol the truth: she'd rather be a girl teddy than a boy teddy. This sensitive tale explores transgender issues in a way that most children can relate to. The narrative focuses on unconditional friendship and acceptance - life doesn't change for the worse when Teddy shares a secret and this is a great message for families to take away from the book. The illustrations help to reflect the emotions of teddy as the story unfolds, with the darkness on the page lifting when brave teddy can finally be herself. There are few books that treat big issues in such a meaningful way, but this is certainly one of them.