Looking for more in Book Lists?
Books for exploring the outdoors
Genre:
Illustration, Nature, Poetry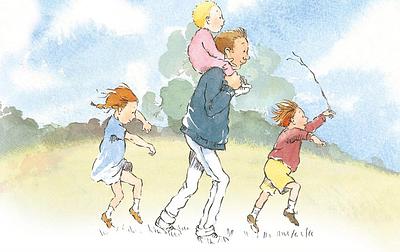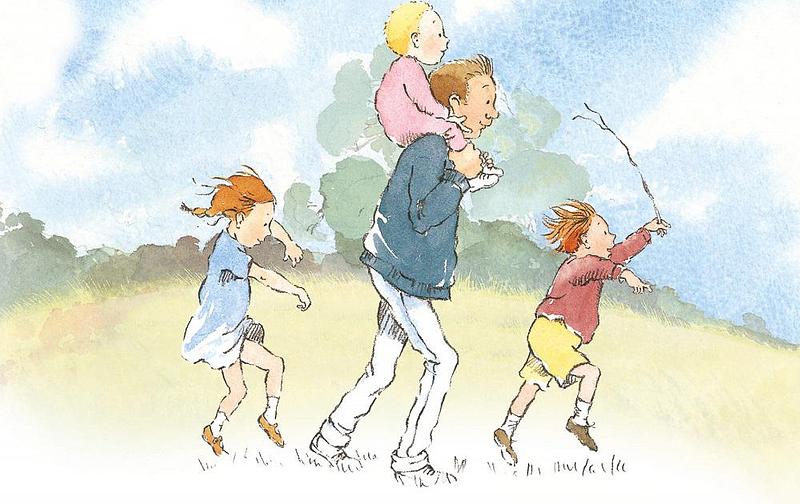 Children benefit hugely from spending time outdoors – playing and exploring with friends and family. Inspire your little ones for an outside adventure with these beautiful picture books that celebrate nature, wildlife and being out and about.
Looking for more outdoor fun? Take a look at our online Bookbug Session and top tips for sharing books outside.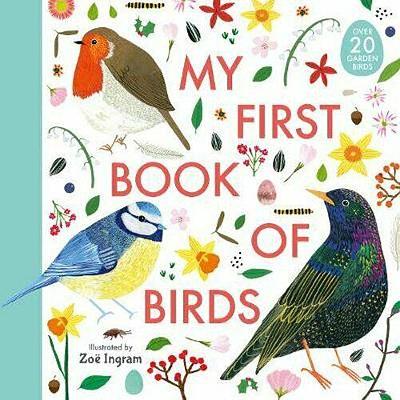 Zoe Ingram
My First Book of Birds
This beautiful book is an ideal introduction to garden birds. Illustrated in a bright, contemporary style, this modern guide to the most common garden birds is packed with information and fun facts – everything you need to know to help you learn about and identify birds. There are detailed descriptions of each bird and tips to help you spot them in your own local park or garden.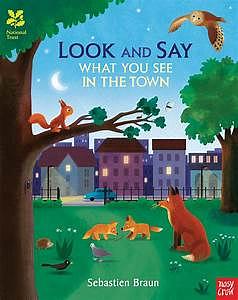 Sebastien Braun
Look and Say What You See in the Town
Can you see the bumblebee in the garden? How many ducks are swimming in the park pond? There's so much to spot and see in this interactive book for little explorers. Each colourful spread features an exciting location around the town - the park, the market, the seaside - with so much to talk about on each page. A fantastic springboard for your own adventures outside, or a game of look-and-say at the end of a busy day.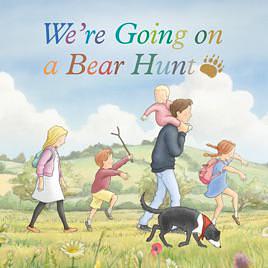 Helen Oxenbury
Michael Rosen
We're Going on a Bear Hunt
Squelch squerch! Splash splosh! The sounds of the great outdoors fill the pages of this timeless story about one family's quest to find a bear. The rhythmic, repetitive format is brilliant for supporting early language development and encouraging little ones to join in. And there's so much scope to develop this into your own outdoor adventure. Why not go hunting for a squirrel? Or a snail? Or even a dragon! What sounds will you hear on the way?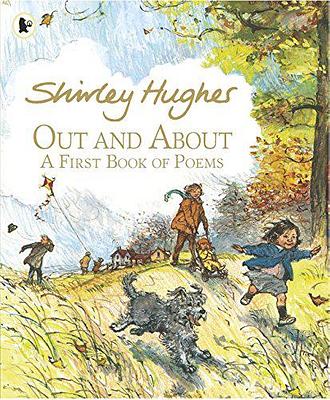 Shirley Hughes
Out and About: A First Book of Poems
From mudpies and puddles to paddling pools and sandcastles - this is the ultimate inspiration for time spent playing outdoors. For parents and carers daunted at the prospect of sharing poetry, it's also a great one to start with. Shirley Hughes' poems are full of playful language and children will love to hear fun words like 'slosh' and 'crackle' and 'creep'. It's a collection of poems that can be dipped into whenever the mood suits, or the seasons change.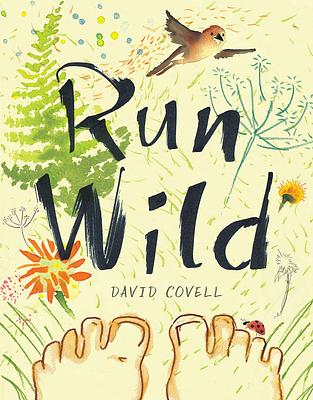 David Covell
Run Wild
Poetry and art combine in this magical book about the natural world. A young boy is drawn outside - and away from his digital device - by the intriguing call of a girl running past his window. Free of his shoes, he is able to experience the outdoors in all it's muddy, sandy, breezy glory! Creatures and landscapes are brought to life beautifully in Covell's energetic watercolour illustrations - this is a story that begs to be read aloud, and outdoors if possible!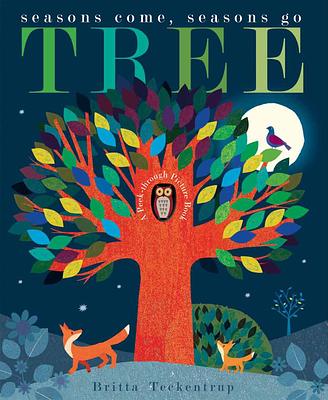 Britta Teckentrup
Tree: Seasons Come, Season Go
Introduce little ones to the wonder of the changing seasons with this beautiful peep-hole book. With the help of stunning illustrations and a gentle rhyming text, young readers take a journey through the life cycle of a tree, meeting animal friends and witnessing the changing landscape along the way. The perfect book to spark discussions about trees, leaves and nature before a trip to your own local park, garden or wooded area.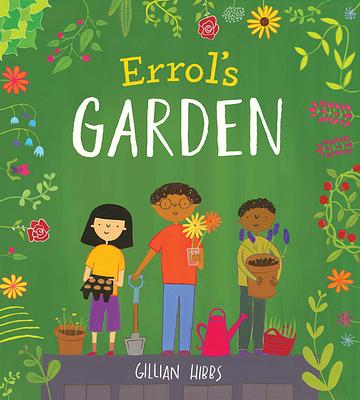 Gillian Hibbs
Errol's Garden
If you're looking for a story to inspire young children to get their hands dirty, this is it! Errol loves gardening and can't wait to get started on a new rooftop garden in his block of flats. His friends and neighbours work together to get the garden up and running, enjoying time outdoors and working together. A sweet story about community, and the joy of growing plants, featuring a wonderfully diverse cast of characters.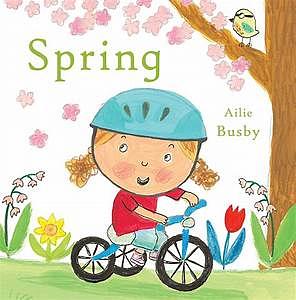 Ailie Busby
Spring
One of four adorable board books that explore each of the seasons, Spring is a real treat for the senses. Children listen to the birds singing, feel the wind in their faces as they ride their tricycles and get their hands dirty with a spot of gardening! The beautiful illustrations are full of colour and life, and we love how much fun little ones have indoors and outside with their friends. A wonderful reminder of the joy to be found with each turning season.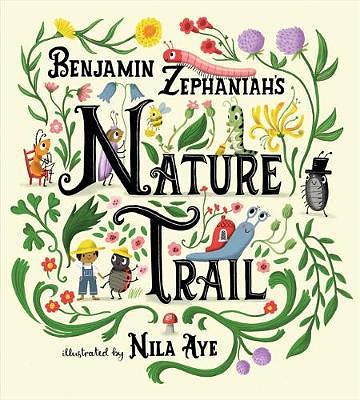 Benjamin Zephaniah
Nila Aye
Nature Trail
The wonder of nature and wildlife is celebrated on every page of this beautiful book. Lively minibeasts and nocturnal creatures play, read and even eat cake – there's something new to notice on every read! The steady, rhythmic beat of the poem will engage the youngest of children and the gentle reminder that nature exists all around us is bound to encourage wee ones to get outside and explore.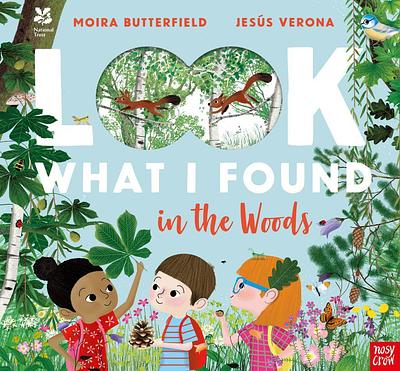 Jesús Verona
Moira Butterfield
Look What I Found in the Woods
With spring upon us, this magical book is the perfect companion on a nature walk. Get out and about and see if you can spot all the treasures that the children find in the woods – lumpy pieces of bark, prickly pine cones and swirly snail shells! Bursting with interesting facts and a lovely rhyming story, it's perfect for sharing with your budding explorers.