Looking for more in Book Lists?
Children's books exploring mental health and wellbeing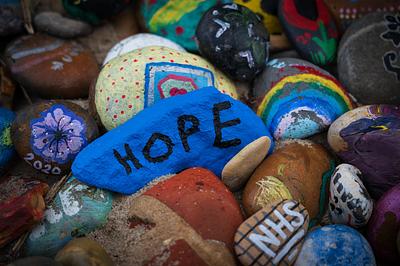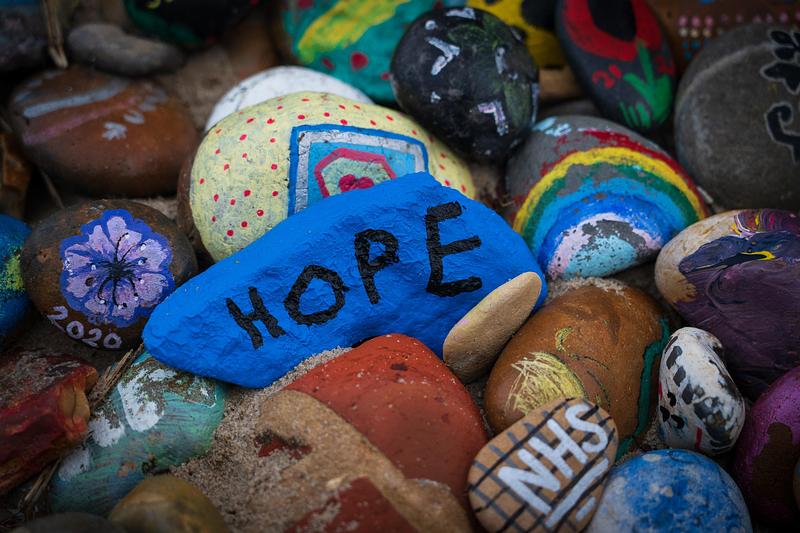 Books to share with children to support conversations about wellbeing and our feelings.
Looking for more books related to this topic? We have book lists related to mental health and wellbeing for a range of ages and stages: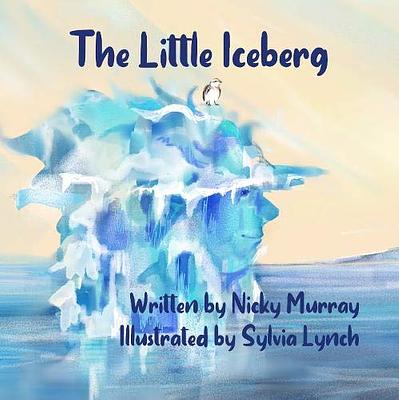 Nicky Murray
Sylvia Lynch
The Little Iceberg
A beautifully illustrated story exploring hope, compassion and friendship. This book was written as a response to lockdown, to support young people to discuss the trauma they have experienced across the pandemic. It is a poignant and moving book, perfect for sharing and opening a discussion around feelings and experiences of the last year.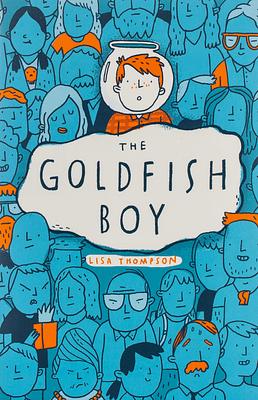 Lisa Thompson
The Goldfish Boy
Twelve-year-old Matthew, housebound due to his OCD, is the last person to see a young boy before he goes missing. This really readable book, both heart-breaking and heart-warming is a really insightful look at living with OCD, and how mental health interacts with trauma and grief.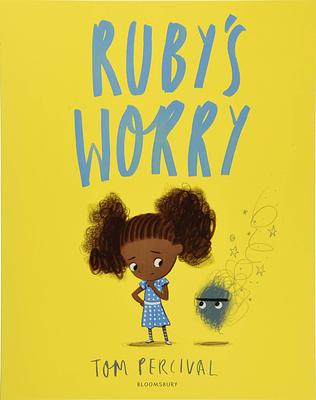 Tom Percival
Ruby's Worry
Ruby loves being Ruby. Until, one day, she discovers a worry. At first it's not such a big worry, and that's all right, but then it starts to grow. It gets bigger and bigger every day, and it makes Ruby sad. How can Ruby get rid of it and feel like herself again? This perceptive and poignant book is perfect for discussing childhood worries and anxieties, no matter how big or small they may be.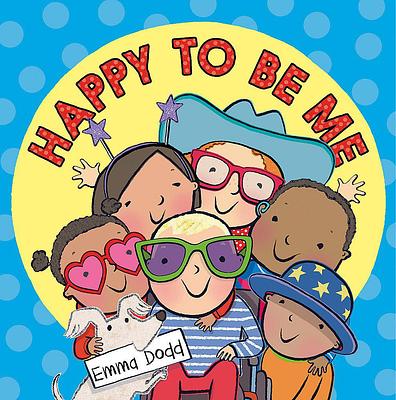 Emma Dodd
Happy To Be Me
A fun-filled, rhyming book celebrating bodies of all kinds from Emma Dodd, the bestselling author and illustrator of Forever and Sometimes. Dodd's simple, heartfelt story offers children and their parents a way of talking easily, and with gratitude, about their bodies and the amazing things they can do. This book provides a perfect start to building body confidence and self-esteem in even the youngest children!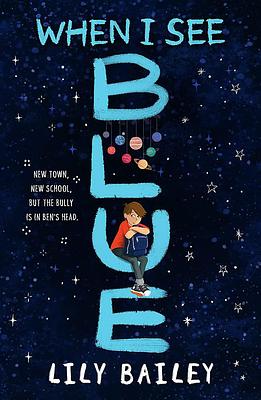 Lily Bailey
When I See Blue
Ben is a new boy at school, but the bullies in his life are the ones inside his head. Driven by compulsions to count to four to keep himself safe, he struggles to adapt to living somewhere new. But then he meets April, and her help makes him think he'll be able to beat the bullies once and for all. As well as examining OCD, this book also looks at the impact of isolation and addiction.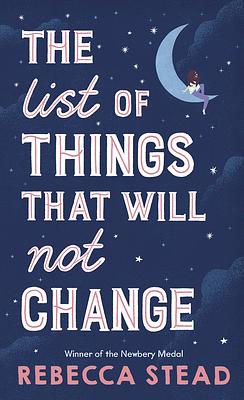 Rebecca Stead
The List of Things That Will Not Change
This is a unique and emotional read. After her parent's divorce, Bea's life becomes hard in many ways. But when Bea finds out Dad and his boyfriend Jesse are getting married, she is delighted! However, there are events from her past that Bea has buried deep and is ashamed to talk about. Through talking therapy, she can finally discuss her actions when she was 8 and 10 and begin to forgive herself. With a rare view in children's fiction of the benefits of talking therapy, this is an important book to share with young people.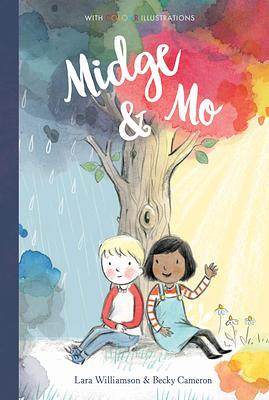 Becky Cameron
Lara Williamson
Midge & Mo
A touching story about friendship and new beginnings. Midge is really sad to be starting a new school – he misses his old friends, his old house, and he wishes his parents were still together. Mo can't understand why Midge isn't as happy and playful as her! Midge & Mo explores empathy, compassion, and how we can support each other through difficult times.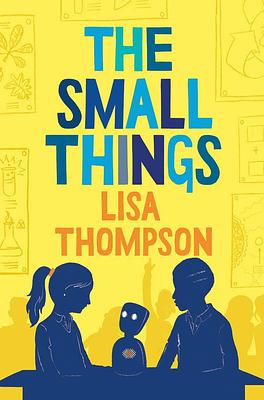 Hannah Coulson
Lisa Thompson
The Small Things
Anna has a special task: to look after the new girl, Ellie. But it's not as simple as it sounds. Ellie can't come to school because she's unwell and Anna can't understand why she was chosen to befriend her – Ellie doesn't have any hobbies or interests. Not like her other classmates. Anna decides to tell a lie or two to show Ellie she is interesting. But when the truth is exposed, will Ellie be able to show Anna that it's the joy in the small things that matters most? A touching story of empathy and understanding, reminding us all that it is the little things that can make a big impact on our wellbeing.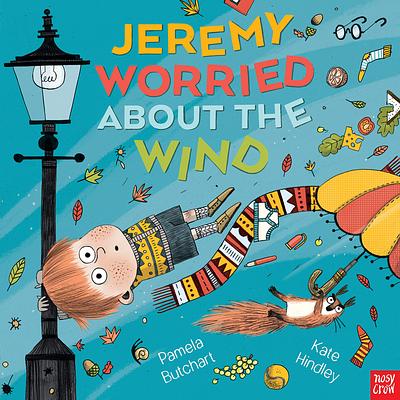 Kate Hindley
Pamela Butchart
Jeremy Worried About the Wind
Jeremy worries about everything: evil squirrels, runaway dinosaurs, and most of all, he worries about the wind. A wonderful, heart warming story about learning to overcome your worries – after all (as Jeremy's friend Maggie says), what's the worst that could happen?!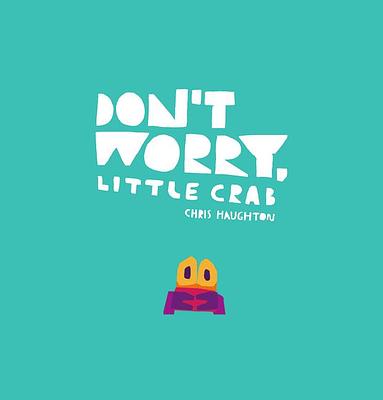 Chris Haughton
Don't Worry, Little Crab
Little Crab and Very Big Crab are off for a trip to the sea – but when Little Crab sees just how big the waves are, it seems far too scary to swim in! But with some encouragement, Little Crab is brave enough to explore the sea and find out just how beautiful it is. A lovely story about fighting your fears, with beautiful bright illustrations.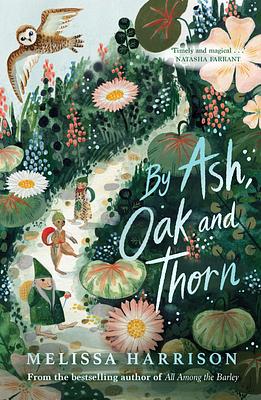 Melissa Harrison
By Ash, Oak and Thorn
This is a lovely book exploring nature, protecting it and connecting with it. The story follows an adventure of the Wild Folk – Moss, Burnet, and Cumulus – tiny creatures who have protected nature from the beginning of time. There are wonderful little vignettes and moments of pause. The characters talk about their emotions and actions, such as fear or friendship, and discuss them. They don't always find a solution, but the importance of sharing feelings, especially when upset or scared, is a vital message. These moments of reflection are perfect for opening discussions with children and young people around emotions and wellbeing.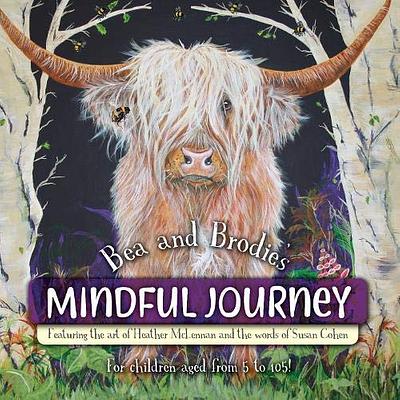 Heather McLennan
Susan Cohen
Bea and Brodie's Mindful Journey
Bea and Brodie is a brilliant and accessible way to introduce mindfulness to children. Brodie, the highland cow, is feeling down until her honey-bee friend Bea takes her on a journey around Scotland. The story demonstrates how getting out for walks can help our mental health. This message is complemented by a soothing rhyme scheme and lovely illustrations.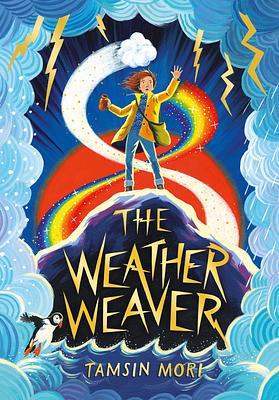 Tamsin Mori
The Weather Weaver
Stella has returned to Shetland for the summer to stay with her grandfather, who seems a lot less lighthearted than she remembers - but she can't figure out why. Her life changes when she discovers she has a special ability to control the weather. These new magical powers are closely tied to Stella's emotions, which means she has to become more in tune with her feelings. As Stella learns how to manage manage her anger and frustration, she also starts to understand what her grandfather is going through too. All of this is set against a brilliant fantasy adventure of myths, magic and clouds.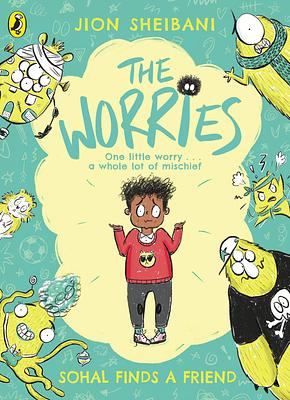 Jion Sheibani
The Worries
Everyone feels worried sometimes. But what if your worries came to life and started following you around? Sohal worries about everything. When he decides to draw his worries one night, it leads to an unexpected, fun-filled adventure! This funny and highly illustrated story explores how we relate to our worries and build better relationships with them with a light touch and plenty of kindness and fun.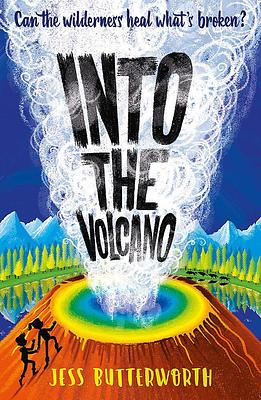 Jess Butterworth
Into the Volcano
This is a thrilling and gripping adventure, exploring a range of challenging themes. After a shooting that leaves Seb's friend Clay dangerously ill in hospital and Vivi's grandma dead, both struggle with their emotions. When they find themselves unexpectedly travelling together to Yellowstone Park, adventure is sure to find them. A gripping read, this book is also peppered with important moments of reflection on the benefits of mindfulness, breathing exercises and exploring nature (as well as counselling) as ways for young people to process traumatic events.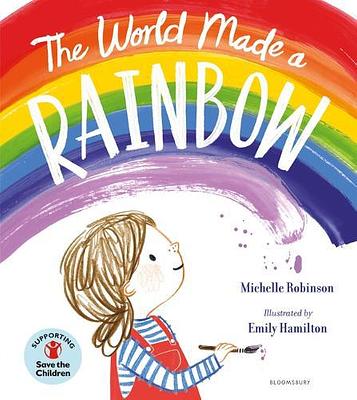 Emily Hamilton
Michelle Robinson
The World Made A Rainbow
Light can't shine without darkness. Rainbows can't colour the sky without rain. And the world is always full of hope and possibility, even when we feel lost and alone. Inspired by the rainbows that children across the world have been creating and displaying in their windows, this beautiful story shares a hopeful message about staying connected to the people we love.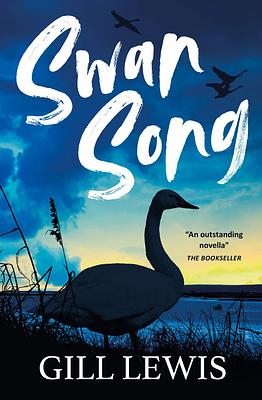 Gill Lewis
Swan Song
Dylan is struggling. Starting high school was too much to handle, and he finds himself expelled. He feels angry and is forced to move to a tiny village in Wales to live with his Grandpa. Slowly, Dylan begins to heal and understand himself better. Fishing with his Grandpa, away from the world, his thoughts begin to untangle. When Dylan finds that the whooper swans that visit the village are under threat, he knows he has found his cause and calling. A moving story of the healing power of nature, this is an enchanting read.