Looking for more in Book Lists?
Children's books exploring mental health and wellbeing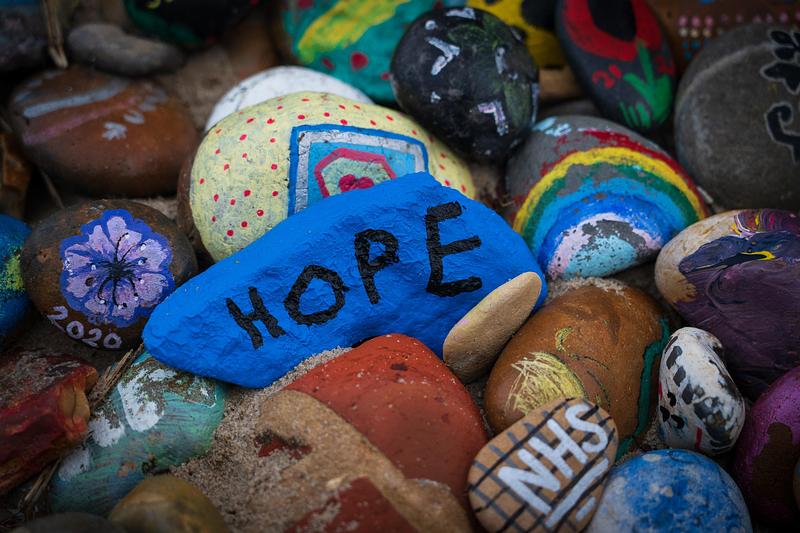 13 books to share with children to support conversations about wellbeing and our feelings.
This May, the Scottish Friendly Children's Book Tour is shining a spotlight on wellbeing for Mental Health Awareness Week with fantastic events from authors Michelle Robinson and Jion Sheibani. Here are some books that explore wellbeing.
Looking for more books related to this topic? We have book lists related to mental health and wellbeing for a range of ages and stages: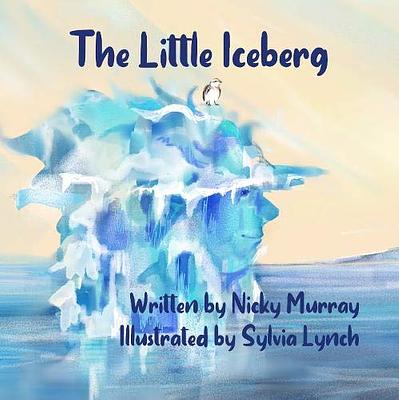 Nicky Murray
Sylvia Lynch
The Little Iceberg
A beautifully illustrated story exploring hope, compassion and friendship. This book was written as a response to lockdown, to support young people to discuss the trauma they have experienced across the pandemic. It is a poignant and moving book, perfect for sharing and opening a discussion around feelings and experiences of the last year.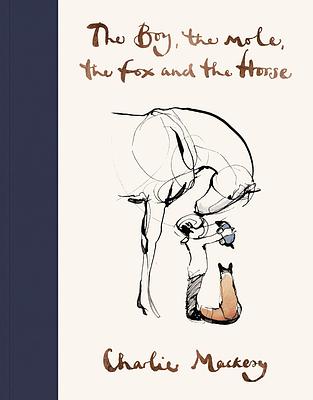 Charlie Mackesy
The Boy, The Mole, The Fox and The Horse
The story of four unlikely friends who share their life lessons, thoughts, feelings and emotions. Beautifully illustrated, this book is already known and beloved by so many. Its poignant and honest phrases are perfect for sharing and exploring together. They encourage deeper conversations on the thoughts, feelings and emotions which connect us all.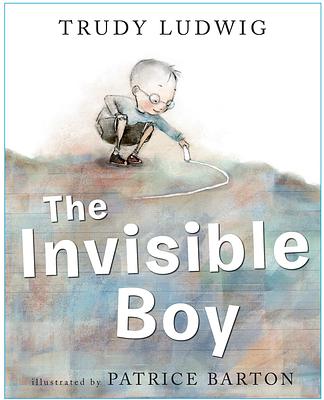 Patrice Barton
Trudy Ludwig
The Invisible Boy
This book explores what it is like to be one of the unseen children at school. The quiet, shy, different or 'nerdy' types that never get invited anywhere, chosen for sports, or fit into social groups. A hopeful story about finding friends who see and like you for who you are.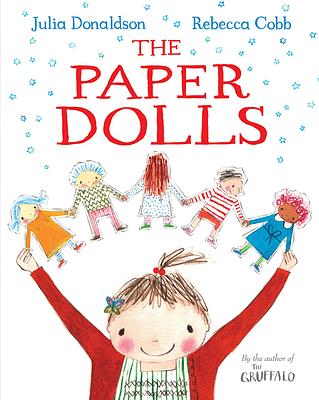 Julia Donaldson
Rebecca Cobb
The Paper Dolls
This story follows a small girl who makes some little, much loved, and much played with paper dolls. Sadly, they are snipped up into little pieces by another child. Paper Dolls explores grief, memory, letting go and cherishing imagination, love and creativity. The girl keeps the dolls alive in her memory and eventually grows up and makes dolls with her own daughter. This moving book could prompt some meaningful conversations with older children.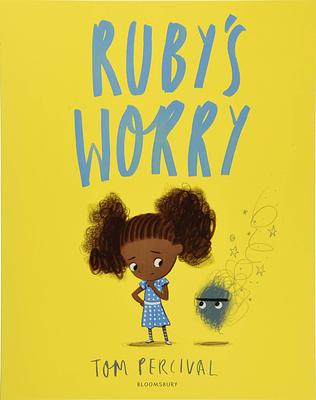 Tom Percival
Ruby's Worry
Ruby loves being Ruby. Until, one day, she discovers a worry. At first it's not such a big worry, and that's all right, but then it starts to grow. It gets bigger and bigger every day, and it makes Ruby sad. How can Ruby get rid of it and feel like herself again? This perceptive and poignant book is perfect for discussing childhood worries and anxieties, no matter how big or small they may be.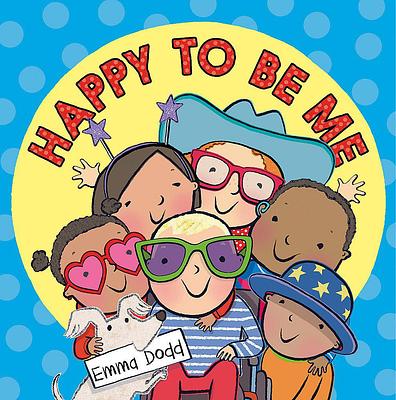 Emma Dodd
Happy To Be Me
A fun-filled, rhyming book celebrating bodies of all kinds from Emma Dodd, the bestselling author and illustrator of Forever and Sometimes. Dodd's simple, heartfelt story offers children and their parents a way of talking easily, and with gratitude, about their bodies and the amazing things they can do. This book provides a perfect start to building body confidence and self-esteem in even the youngest children!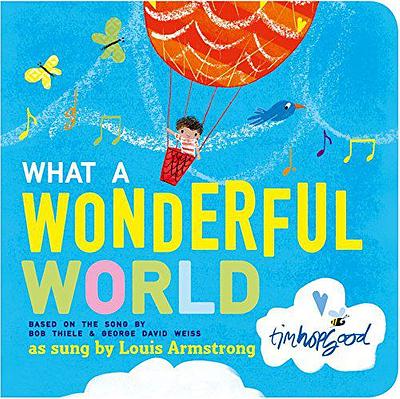 Bob Thiele
George David Weiss
Tim Hopgood
What a Wonderful World
First recorded in 1967 by Louis Armstrong, selling over one million copies, What a Wonderful World has become a poignant message of hope for people everywhere. Sweet and positive in its message, with bright, beautiful illustrations, this book is a wonderful way to encourage families to sing together.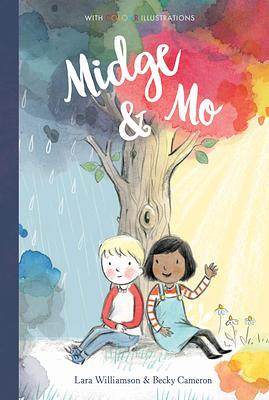 Becky Cameron
Lara Williamson
Midge & Mo
A touching story about friendship and new beginnings. Midge is really sad to be starting a new school – he misses his old friends, his old house, and he wishes his parents were still together. Mo can't understand why Midge isn't as happy and playful as her! Midge & Mo explores empathy, compassion, and how we can support each other through difficult times.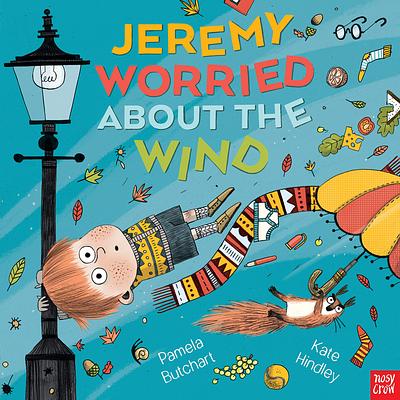 Kate Hindley
Pamela Butchart
Jeremy Worried About the Wind
Jeremy worries about everything: evil squirrels, runaway dinosaurs, and most of all, he worries about the wind. A wonderful, heart warming story about learning to overcome your worries – after all (as Jeremy's friend Maggie says), what's the worst that could happen?!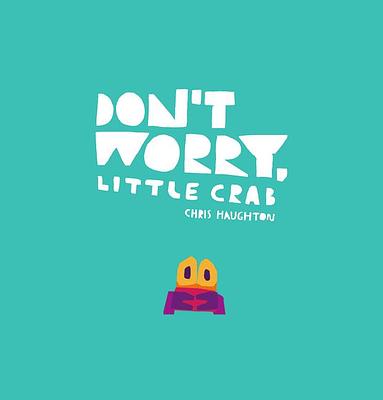 Chris Haughton
Don't Worry, Little Crab
Little Crab and Very Big Crab are off for a trip to the sea – but when Little Crab sees just how big the waves are, it seems far too scary to swim in! But with some encouragement, Little Crab is brave enough to explore the sea and find out just how beautiful it is. A lovely story about fighting your fears, with beautiful bright illustrations.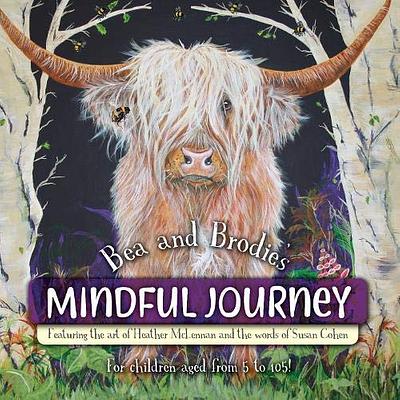 Heather McLennan
Susan Cohen
Bea and Brodie's Mindful Journey
Bea and Brodie is a brilliant and accessible way to introduce mindfulness to children. Brodie, the highland cow, is feeling down until her honey-bee friend Bea takes her on a journey around Scotland. The story demonstrates how getting out for walks can help our mental health. This message is complemented by a soothing rhyme scheme and lovely illustrations.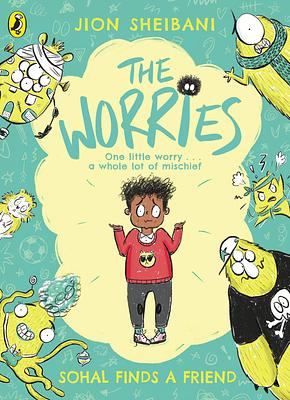 Jion Sheibani
The Worries
Everyone feels worried sometimes. But what if your worries came to life and started following you around? Sohal worries about everything. When he decides to draw his worries one night, it leads to an unexpected, fun-filled adventure! This funny and highly illustrated story explores how we relate to our worries and build better relationships with them with a light touch and plenty of kindness and fun.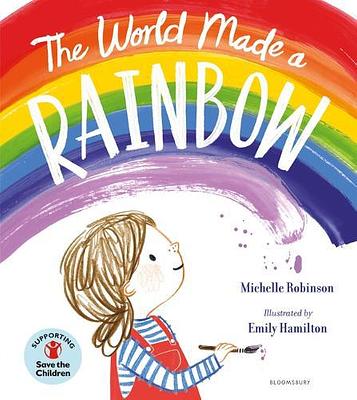 Emily Hamilton
Michelle Robinson
The World Made A Rainbow
Light can't shine without darkness. Rainbows can't colour the sky without rain. And the world is always full of hope and possibility, even when we feel lost and alone. Inspired by the rainbows that children across the world have been creating and displaying in their windows, this beautiful story shares a hopeful message about staying connected to the people we love.