Looking for more in Book Lists?
Fab football books for children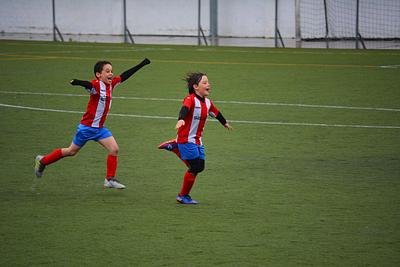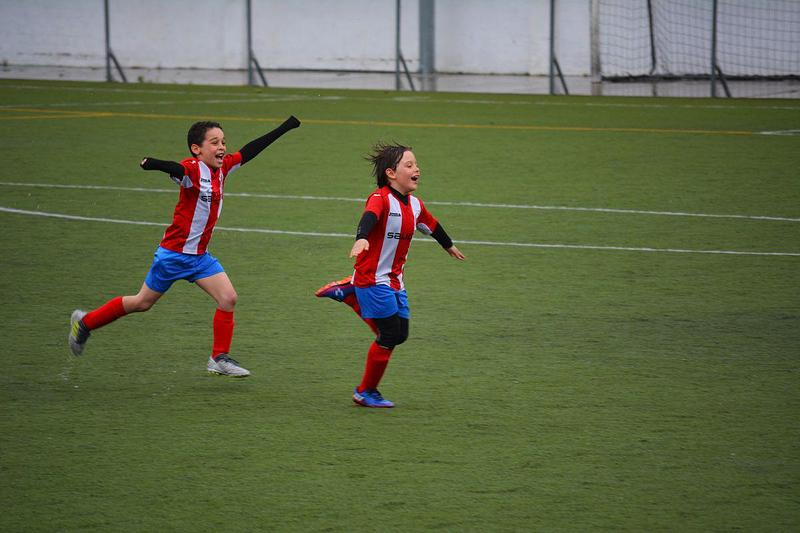 Brilliant books about football for children
Take your game from pitch to page with these fantastic children's books about football.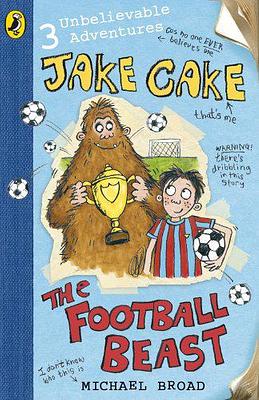 Michael Broad
Jake Cake: The Football Beast
Have you ever met a yeti playing football? Jake has! A collection with three short stories, all about football and unexpected creatures. An enjoying and entertaining romp, this book will tickle any reader.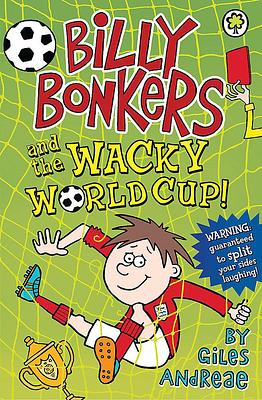 Giles Andreae
Billy Bonkers And The Wacky World Cup
Containing three stories about Billy Bonkers and the beautiful game, this book is ideal for fans of Horrid Henry and those looking for a collection of short reads. Entertaining and laugh-out-loud funny, once you start you won't be able to put this down.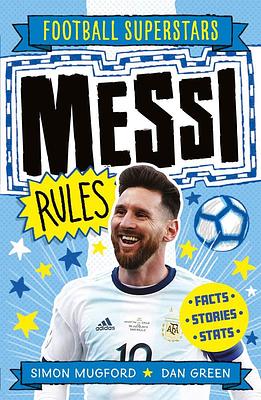 Dan Green
Simon Mugford
Football Superstars
This non-fiction football series shares the ups and downs of some of the best known and beloved current footballers. From Ronaldo to Kane to Messi, all the star strikers and living legends are there! With fun illustrations, cartoons, fact files and jokes, this is the perfect fun read.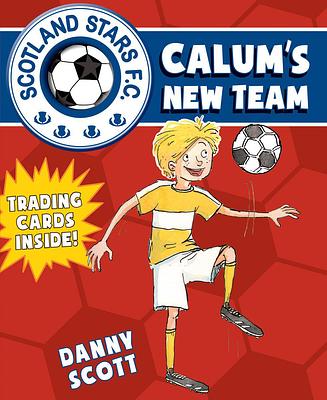 Alice A. Morentorn
Danny Scott
Calum's New Team
The first in the Scotland Stars F.C. series, Calum's New Team is packed with excitement on and off the pitch. With energetic illustrations by Alice A. Morentorn to complement the text, this is the perfect read for any football fan. Calum only has one problem in becoming a football star: no team. Join Calum as he settles into a new town and a new school. Will he impress the coach and make it onto the school team?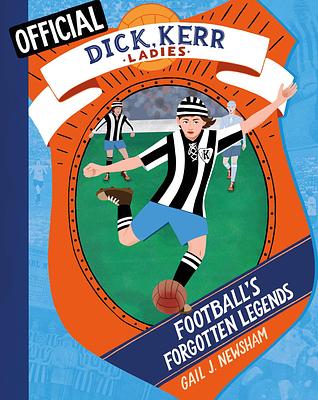 Gail J. Newsham
Dick, Kerr Ladies: Football's Forgotten Legends
A colourful and enticing non-fiction read, this great book explores the true story of the Dick, Kerr Ladies football team. From the founding of the team in WW1 to the ban of women's football by the FA, read all about the journey of this unique team. Beautifully illustrated, this is the perfect book to dip in and out of, with lots of facts and information to absorb!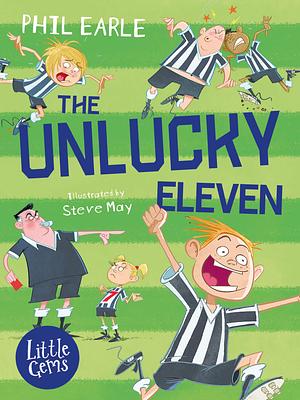 Phil Earle
Steve May
The Unlucky Eleven
Part of Barrington Stoke's Little Gem series, this book is perfect for those looking for something to bridge the gap between picture and chapter book. Despite everything seeming to go wrong for the unlucky eleven, this doesn't dampen their spirits! This book is perfect for reading together.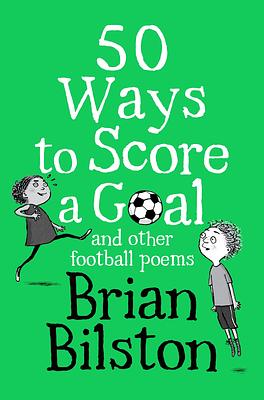 Brian Bilston
50 Ways To Score A Goal And Other Football Poems
A hilarious collection of poetry about all things football. This little book contains poems that take you from a kick about in the back garden to a Sunday match in the park to a world cup win! A love letter to football (in many poetic forms), this book is perfect for reading aloud and sharing with football fans of all ages.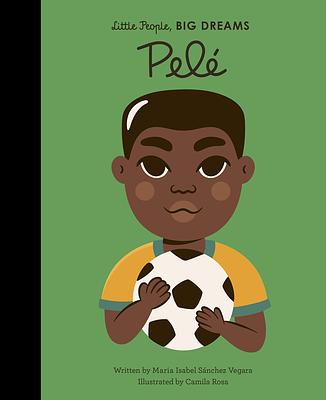 Camila Rosa
Maria Isabel Sanchez Vegara
Pelé: Little People Big Dreams
Pelé is Brazil's all-time king of football. This beautiful book tells the story of Pele from practising with a sock full of rags as a ball, to leading Brazil to multiple victories at the World Cup. Told in narrative non-fiction, this is the ideal bedtime read for football fans.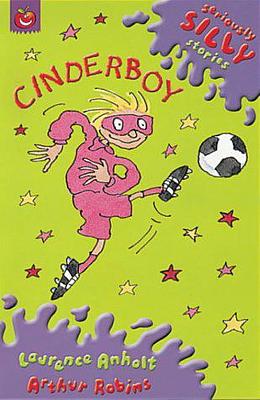 Arthur Robins
Laurence Anholt
Cinderboy
With fun, delightful illustrations by Arthur Robins and a silly and enjoyable story, this is the perfect football book to curl up with! Cinderboy needs to get to the big Cup Final. But he can't do it alone – he will need some help from the TV Godmother. Packed with traditional fairytale elements all bound up with football, this is a quirky and unique read!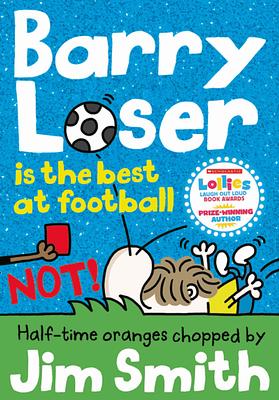 Jim Smith
Barry Loser Is The Best At Football NOT!
Perfect for fans of Diary of a Wimpy Kid, this is a light-hearted story of friendship and being honest with yourself. Barry finds himself thrown off this team (the Mogden Maniacs), but when his best friend turns out to be a star striker, Barry becomes his manager to coach him to victory. With the big game approaching, can Barry prove himself as the best coach around?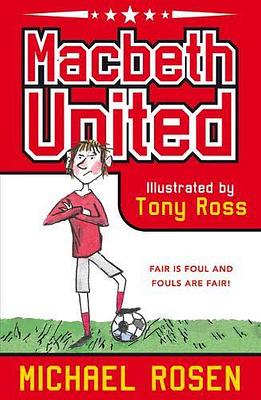 Michael Rosen
Tony Ross
Macbeth United
Shakespeare is reimagined in this unique story of football and doing whatever it takes to succeed. 12-year-old striker Macbeth is talented on the pitch, and he has a burning desire to be captain of Shotfield Football club. With a mum pushing him to get spotted by academy scouts, fouls certainly seem fair. This is a great read for those looking for a slightly darker football tale.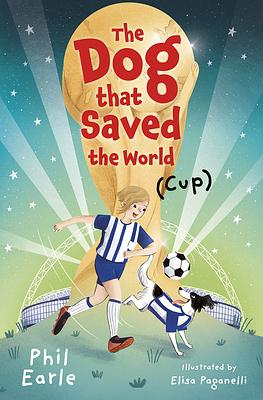 Elisa Paganelli
Phil Earle
The Dog That Saved The World (Cup)
Pickles and Elsie LOVE football. They are football mad. And with the World Cup coming to England, and Elsie's team playing at Wembley during half time, it feels like a dream come true. But when disaster strikes, can Pickles save the day? A fun and uplifting read, and in dyslexia friendly format with partial illustrations, this book is ideal for animal and football lovers alike.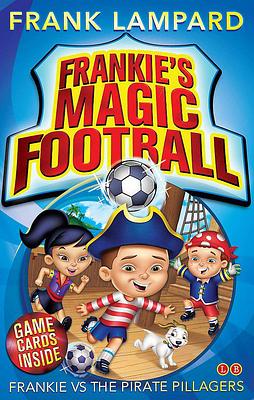 Frank Lampard
Frankie's Magic Football: Frankie vs The Pirate Pillagers
The first in a fun and entertaining football series by former footballer Frank Lampard. Perfect for those just getting into reading, these books are a mix of illustrations and story. In this magical football adventure, Frankie and friends find themselves transported to a world of football they never knew existed!