Looking for more in Book Lists?
25 books you won't want to put down
Genre:
Classics, Fantasy, Non-fiction, Thriller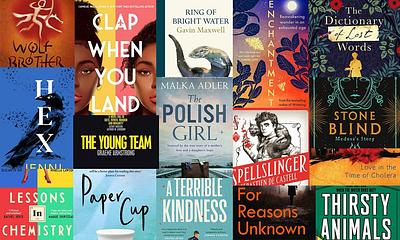 Looking for page-turning summer reads? We asked our newsletter subscribers what books they just could not put down and their list of recommendations boasts brilliantly compelling titles across memoir, fantasy, classics and more.
Thanks to everyone who contributed – our to-be-read pile is now towering with new soon-to-be favourites!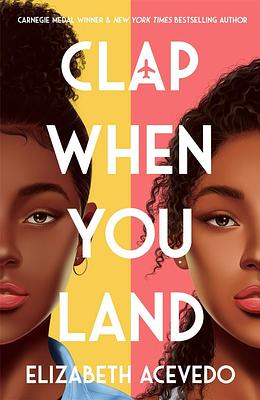 Elizabeth Acevedo
Clap When You Land
This verse novel from the 2019 Carnegie Medal winning, Waterstones Book Prize shortlisted author of THE POET X offers a dual perspective study of grief. It is told through the words of two teenage sisters – one living in the US and one in the Domincan Republic. They find out about each up through their father's untimely death in a plane crash. Kirsty, a newsletter subscriber, said: 'It is so uniquely and beautifully written, I finished it in two days.'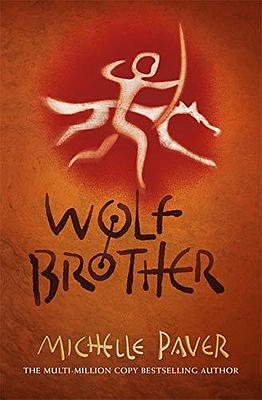 Michelle Paver
Wolf Brother
The internationally best-selling beginning to Michelle Paver's Chronicles of Ancient Darkness series is, as one newsletter subscriber described, a 'drama of deep-time' that captures 'the lure of the wild'. When Torak's father is killed by a demonic bear, he sets off on a quest for a fabled mountain, with an orphan wolf cub, to fulfill his father's dying wish and save the tribes from the monster.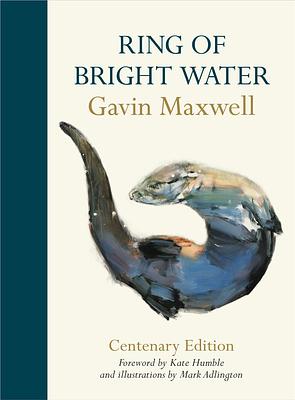 Gavin Maxwell
Ring of Bright Water
Gavin Maxwell's moving autobiography is about living on the west coast of Scotland and his relationship with nature, particularly his two otters. One newsletter subscriber couldn't believe such a magical place as described in the book really existed. Some years later they came to see for themselves, fell in love with the Highlands and have stayed since.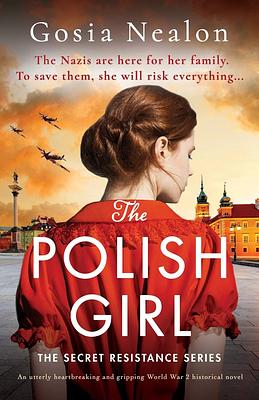 Gosia Nealon
The Polish Girl
Our subscriber Michelle Mearns recommends The Polish Girl as a heartbreaking and inspiring book about resistance in Poland during World War Two. When 23-year-old Wanda meets the soldier who killed her father, the truth of who he is and who she can trust becomes perilously uncertain. Michelle says: 'I couldn't put this down [...] think danger and subterfuge, romance blossoming in a time of distrust and uncertainty.'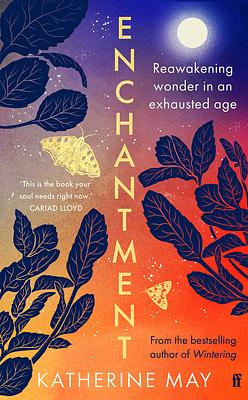 Katherine May
Enchantment
Katherine May's Enchantment is a personal exploration of ritual and meaning in a disconnected and doom-scrolling world. Grappling with pandemic fatigue, May asks how we might rekindle wonder in our lives. May uses both deep self-reflection and an anthropological lens to search for enchantment, returning to the restorative properties of the natural world and the lost knowledge of play. As our newsletter subscriber reflects, May acknowledges the challenges of our post-lockdown world while ultimately 'inspiring hope for the future.'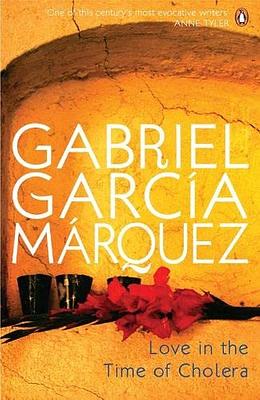 Gabriel Garcia Marquez
Love in Times of Cholera
Love in the Time of Cholera is a 1985 novel by Gabriel García Márquez, originally written in Spanish. Florentina and Fermina fall in love in their youth, and the story charts their journey back to each other, set against the backdrop of war and cholera in South America. One of our subscribers, Inma R, recalls buying the novel as a student and having to finish it during class, as 'before and since then I have read many, many books I couldn't put down, but that was. . . special.'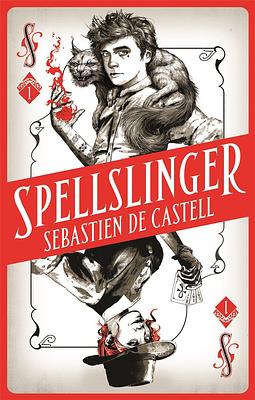 Sebastien De Castell
Spellslinger
On the precipice of becoming a spellcaster, sixteen-year-old Kellen's magic disappears and he is cast out by his family of powerful magicians. Instead, he chooses to follow Ferius Parfax, a mysterious and unpredictable stranger who carries three decks of cards and lives by their cunning. One of our newsletter subscribers loved this fantasy adventure story and instantly connected with the main character.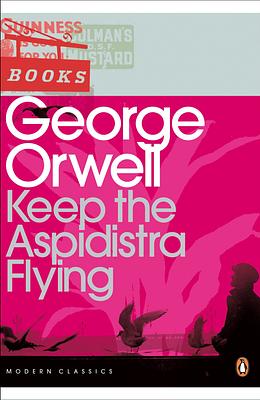 George Orwell
Keep the Aspidistra Flying
After reading the classics in school, the understated, refreshing style of George Orwell's Keep the Aspidistra Flying revealed a world of unforgettable writing to recommender Shelagh Gardiner. The book follows the aspiring writer Gordon Comstock, inspired by Orwell himself, who chooses poverty and escapes from materialism in pursuit of creativity.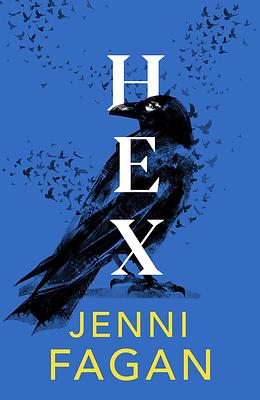 Jenni Fagan
Hex
A thought-provoking Darkland Tale of a witch who was hanged in Edinburgh during the 16th century. Jenni Fagan retells the true story of Geillis Duncan to draw moving comparisons between those accused of witchcraft and the challenges of modern women. Catherine recommended this 'urgent and otherworldly' book for its 'detailed sense of place' and how, despite the anger and sadness it provoked throughout, 'the ending was strangely uplifting.'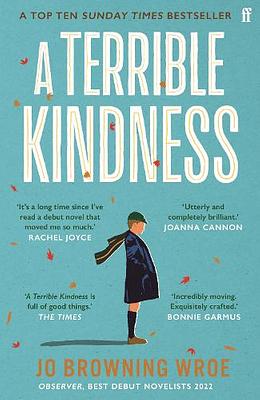 Jo Browning Wroe
A Terrible Kindness
Jo Browning Wroe's debut novel tells the story of a young man who volunteers to help in the aftermath of the Aberfan disaster: a catastrophic coal mine landslide which killed hundreds of children and adults in a village in Wales during the 1960s. It is his first time working as an embalmer, an experience that effects him in many ways. Our newsletter subscriber Patricia Khatib commented on the humanity and empathy of the story, calling it 'an exceptionally moving and memorable book.'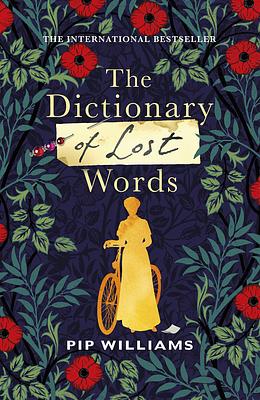 Pip Williams
The Dictionary of Lost Words
Subscriber Patricia Khatib recommends the fictional account on the creation of the Oxford English Dictionary. The story is told through the voice of Esme, who spends her childhood at her father's feet as he and his team gather words for the first edition. Realising the inherent biases of the dictionary makers, Esme begins to keep a secret collection of the forgotten words. Patricia notes as well as a quietly gripping tale of defiance, it's a tale of 'love, war [and] loss. . . all rendered in unforgettable prose.'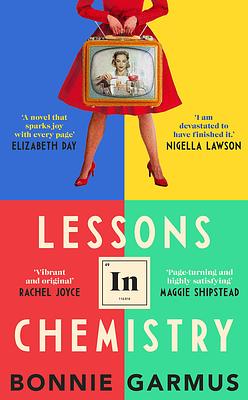 Bonnie Garmus
Lessons in Chemistry
Elizabeth Zott challenges the status quo as the star of an American cooking show by making the revolutionary link between cooking and chemistry. A newsletter subscriber recommended this book for 'the precocious thoughts of [Elizbeth's] pet dog' and the chauvinistic antagonists 'getting their comeuppance.'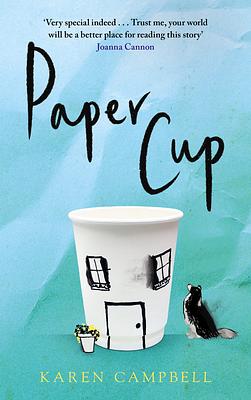 Karen Campbell
Paper Cup
Kelly, homeless, broken and shaken by a terrible accident, escapes Glasgow on a journey to the hometown she fled years ago. One of our newsletter subscribers said the novel had 'well-drawn characters in Glasgow and Ayrshire that intrigued, inspired and pulled me into their world. [I] love that it didn't shy away from Scots. It dealt with complex subjects with a fair hand, offering a fully developed story.'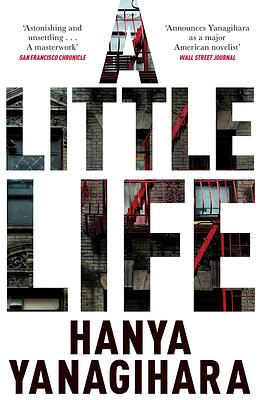 Hanya Yanagihara
A Little Life
A Little Life is the critically acclaimed bestseller by Hanya Yanigahara, which tells the story of four friends as they grow into adulthood. Weaving multiple perspectives and flashbacks, Yanigahara creates a world that ultimately centres around the character of Jude, his relationships and his trauma. Our recommender, Charlotte Black, said 'It was the best thing I've read in ages. Beautifully written, I felt such empathy for, and affinity with, the characters' and 'it explored complex concepts in a depth that I haven't come across before in literature.'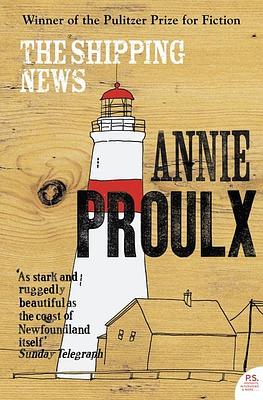 Annie Proulx
The Shipping News
Pulitzer Prize-winning The Shipping News is an exhilarating darkly comic Atlantic drama on human failings and possibility. At a resounding rock-bottom of both his career and personal life, journalist Quoyle embarks on a self-discovery mission to his ancestral homeland of Newfoundland with his delinquent daughters in tow. Subscriber Jenny Burns notes it's a 'spell-binding' and 'heart-wrenching' read with well-developed characters, absorbing descriptions of rugged Nova Scotia and a pacey plot.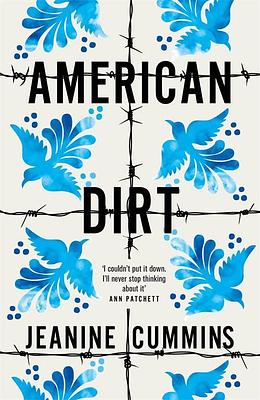 Jeanine Cummins
American Dirt
When Lydia's entire extended family is gunned down in the garden by a drug cartel, she and her eight-year-old son Luca must run for the United States border on foot and by train. Recommender Trish Thomas loved how you are drawn into the story 'from the first line till the last', following the pair's harrowing journey.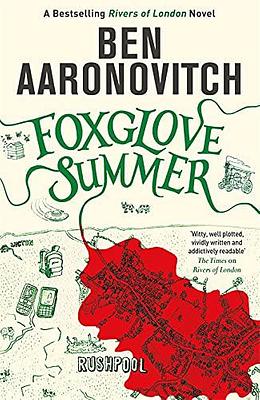 Ben Aaranovitch
Foxglove Summer
The fifth book in Ben Arronovitch's Rivers of London series sees DC Peter Grant leave the capital to investigate a supernatural case of disappearing children in Herefordshire. A witty and fast-moving read, its recommender Wren says: 'The audio version is amazing with terrific narration and music. The author does complex family dynamics excellently and his cadre of characters is always interesting.'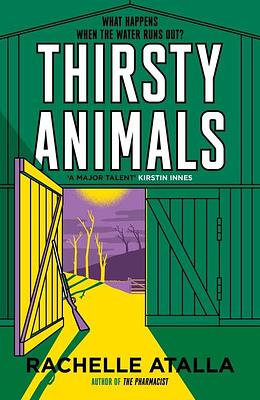 Rachelle Atalla
Thirsty Animals
In a world that's running out of water, the Scottish border struggles to keep desperate southerners at bay and Aida's family must decide how much water they can spare when suspicious strangers appear at their farm seeking help. Newsletter subscriber J praised the realistic premise and intriguing characters. They gave the glowing endorsement that 'around 5 pages from the end I was sad it was going to be finished so had to put it down and save it!'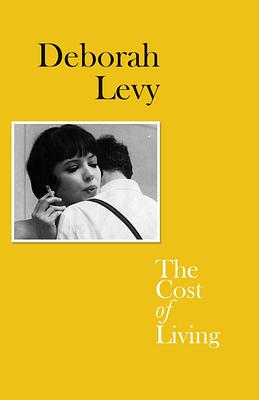 Deborah Levy
The Cost of Living
A highly personal memoir that follows acclaimed writer Deborah Levy at a time of transformation. Through letters, we learn about the breakdown of her marriage, her life as mother and an artist, and what it means to be a woman. Recommended by a newsletter subscriber for its relatable and relevant observations on life.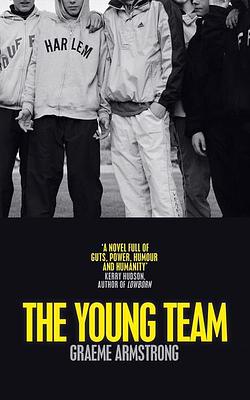 Graeme Armstrong
The Young Team
Graeme Armstrong's debut novel, The Young Team, explores the realities of gang culture in Airdrie in the 2000s. Following Azzy Williams' journey through adolescence, he grapples with drugs, violence, mental health and masculinity. One of our newsletter subscribers Jamie Aitken described the novel as 'personal, captivating and real', and said that 'Armstrong writes with an authenticity that only lived experience can bring.'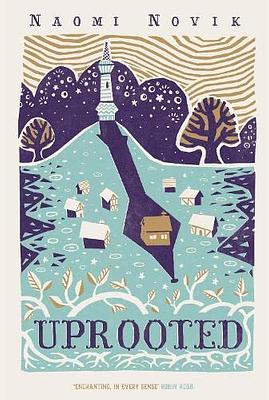 Naomi Novik
Uprooted
To protect her village from the corrupted and encroaching Wood, Agnieszka is sacrificed into service and isolation for a cold-hearted wizard. As a lover of fantasy, recommender Megan Booth enjoyed how Uprooted seemed 'to go against expectations for the genre' and found learning about the world and magic system addictive.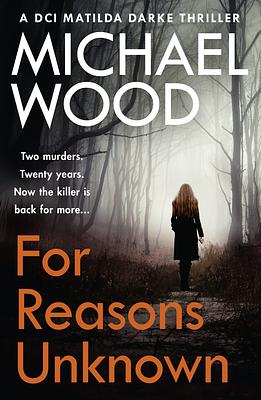 Michael Wood
For Reasons Unknown
First in the DCI Matilda Darke series, For Reasons Unknown is a twisting, compelling crime thriller. A brutal cold case murder grows complicated when a new body is discovered and it seems the killer has struck again after twenty years. Recommender Louise said: 'These books are addictive!'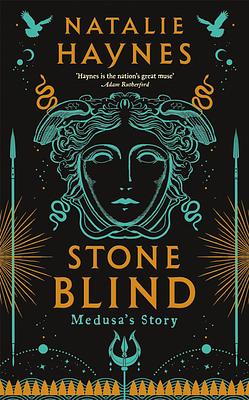 Natalie Haynes
Stone Blind
In this reimagining of the story of Medusa, we meet the infamous gorgon as we've never seen her before. Longlisted for the Women's Prize for Fiction, this is a brilliantly sharp take on the Greek myth which explores Medusa's humanity and the mandate of monstrosity which is forced upon her.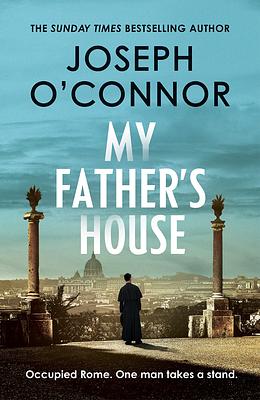 Joseph O'Connor
My Father's House
While Rome was occupied by German forces in the 1940s, Vatican City remained neutral and independent. This historical thriller, recommended by Margaret and based on a true story, follows an Irish priest who forms a choir as a cover for helping escaped Prisoners of War.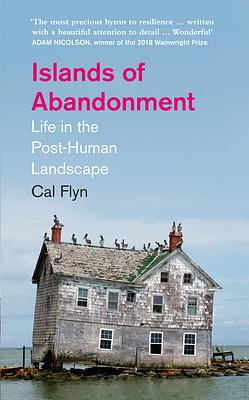 Cal Flyn
Islands of Abandonment
Recommended by Margaret, Cal Flyn's study of life in post-human landscapes was named The Sunday Times' Science and Environment Book of the Year 2021. Its recommender said: 'Lyrically written and revelatory in content. She visits different abandoned areas of the world including Chernobyl, Verdun battlefield, a derelict car factory, a deserted Scottish island and finds something positive and hopeful for the future of the planet in each one.'