Looking for more in Book Lists?
Great LGBTQ+ books for teens
Genre:
Identity, LGBTQ+, Relationships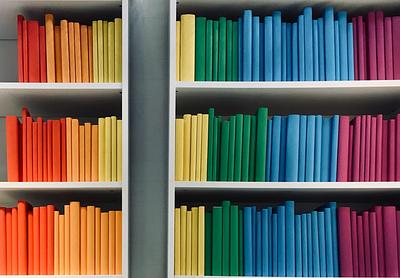 These LGBTQ+ books for teens include everything from stories of self-acceptance to queer history. Perfect for LGBTQ+ History Month, Pride Month or any other time of the year!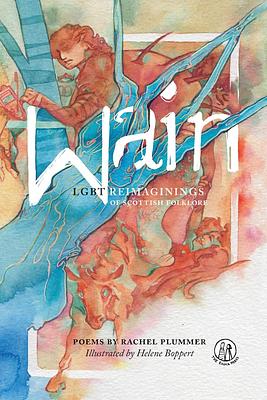 Helene Boppert
Rachel Plummer
Wain
A stunning retelling of classic Scottish myths, beautifully illustrated by Helene Boppert. This collection of poems will immerse readers in a diverse and inclusive vision of contemporary life. You are sure to become captivated by this enchanting read.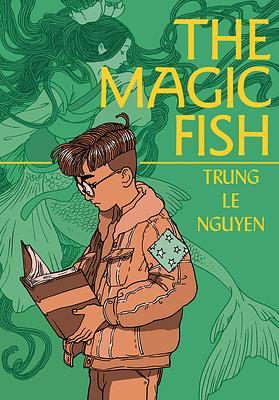 Trung Le Nguyen
The Magic Fish
Tiến and his mother use fairytales to communicate and help improve her English. He wants to use these stories to tell her about himself, but he can't find the word for who he is in Vietnamese. This beautiful story spanning fairytales and real life is a tender look at family, language and cultural connections.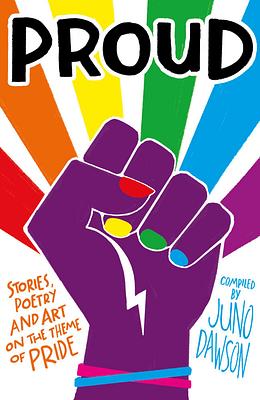 Juno Dawson
Proud
Brilliant, inclusive, hilarious, heart breaking—this short story anthology from LGBTQ+ authors is full of fantastic reads to dip in and out of.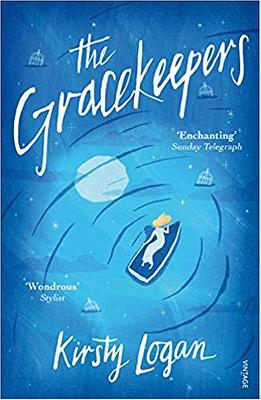 Kirsty Logan
The Gracekeepers
Set in a flooded world, people are divided between living at sea and on the land. When Callanish, a Gracekeeper responsible for laying the dead to rest at sea, meets North, a circus performer on a travelling ship, a new relationship forms between them. Together they understand more about themselves and the world they live in. This magical realist novel takes inspiration from Scottish myths and fairytales to create something wholly new.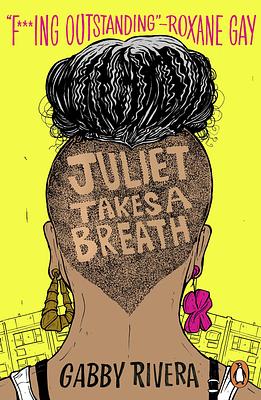 Gabby Rivera
Juliet Takes a Breath
A brilliant exploration of queerness, race and feminism. After coming out to her religious Puerto Rican family, Juliet moves from the Bronx to Portland for an internship with an iconic white feminist and a summer of self-discovery. This book is a great way to learn more about identity politics and intersectionality.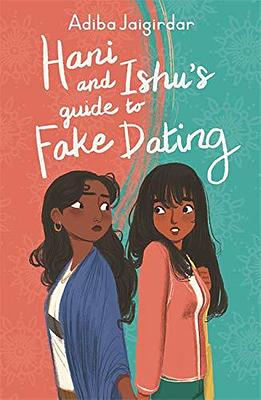 Adiba Jaigirdar
Hani and Ishu's Guide to Fake Dating
Hani is easygoing and popular, but her friends don't believe her when she tells them she's bisexual. In a panic, she claims to have a girlfriend: Ishu. The only problem is Ishu is the complete opposite of Hani – a loner whose only focus is studying and school. This will-they-won't they is not only a heart-warming queer romantic comedy, but also represents the diverse Bengali community in modern Ireland.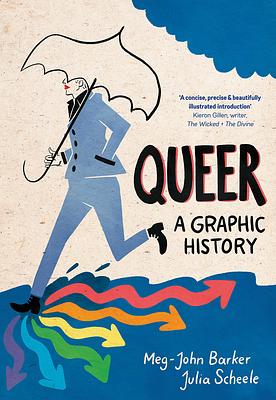 Jules Scheele
Meg-John Barker
Queer: A Graphic History
We love the clever combination of illustration and information in this graphic novel, which explores the histories of queer thought and theory. This is an engaging and illuminating read.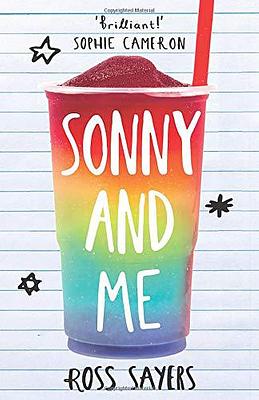 Ross Sayers
Sonny and Me
When they're favourite teacher disappears, Sonny and Daughter decide to play detectives and solve the case. The more they investigate their school the more dark their discoveries become. This is a hilarious dark comedy told entirely in Scots.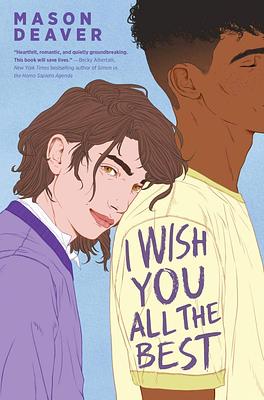 Mason Deaver
I Wish You All The Best
Featuring a non-binary main character, this book tackles themes such as coming out, family, friendship and romance with compassion and heart. The novel is a shining example of how hope can triumph in the face of adversity.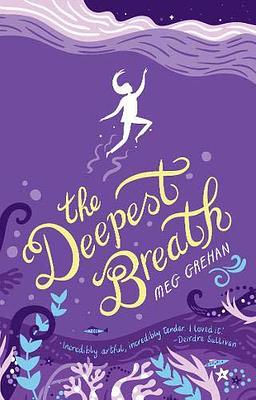 Meg Grehan
The Deepest Breath
Written in narrative verse, the moving story of a young girl exploring her own emotions and identity. Stevie is too shy to ask for help, so seeks help and refuge in the library. Surely, the answer must be in a book? A coming of age story, this book explores themes of anxiety, family, relationships and being true to yourself.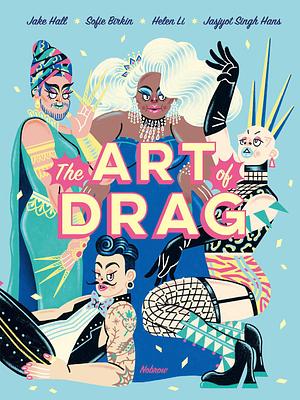 Helen Li
Jake Hall
Jasjyot Singh Hans
Sofie Birkin
The Art of Drag
This lusciously illustrated book will take you on a journey of drag from the ancient theatre to the queens of RuPaul's Drag Race. The Art of Drag is an enthralling and eye-opening read for anyone wanting to delve deeper into the history of this beloved art form.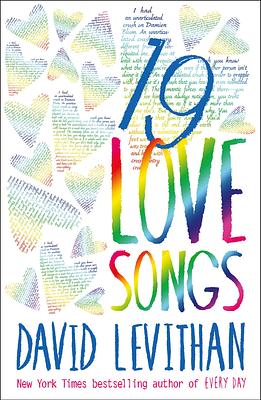 David Levithan
19 Love Songs
Born from Levithan's tradition of writing a story for his friends each Valentine's Day, 19 Love Songs intertwines these stories with fiction, non-fiction and poetry to create this beautiful collection. This book explores love in all its forms, and there is sure to be a story here to touch the heart of every reader.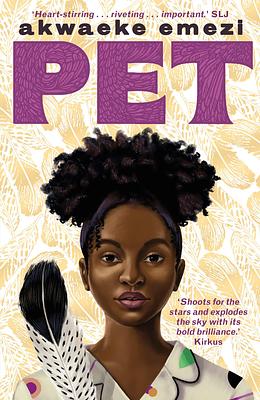 Akwaeke Emezi
Pet
A thrilling dystopian novel for today's generation with a transgender protagonist. Jam inadvertently brings a painting to life. Its aim is to hunt down monsters living in the ideal, perfect city of Lucille. But is all as it seems? Emezi asks difficult questions about what choices a young person can make when the adults around them are in denial.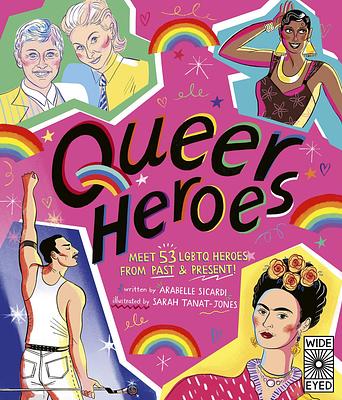 Arabelle Sicardi
Sarah Tanat-Jones
Queer Heroes: Meet 53 LGBTQ Heroes From Past and Present!
This book is a beautiful and bold celebration of queer heroes from throughout history—from the ancient Greek poet, Sappho, to Manvendra Singh Gohil, the first openly gay prince. We love the gorgeous full-colour portraits and diverse selection of role models.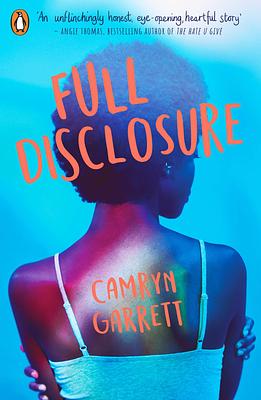 Camryn Garrett
Full Disclosure
The novel tells the story of Simone Garcia-Hampton, a queer black teen born HIV-positive. Simone is forced to navigate a world of fear, discrimination and ignorance that surrounds her inherited disease. Full Disclosure is entertaining, empathetic and laugh-out-loud funny!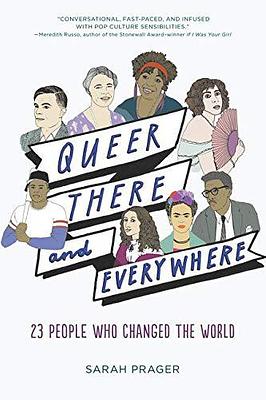 Sarah Prager
Zoe More O'Ferrall
Queer, There and Everywhere: 23 People Who Changed the World
This gem of a book is a great starting point for learning about LGBTQ+ history and the queer rights movement. Queer, There and Everywhere platforms 23 incredible LGBTQ+ individuals who have shaped world history.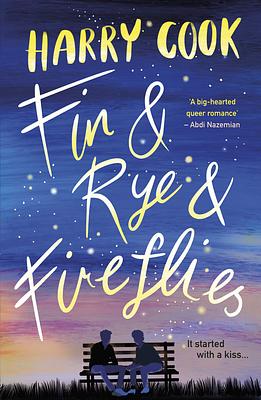 Harry Cook
Fin & Rye & Fireflies
After Fin's parents catch him kissing a boy, they decide to move away for a fresh start. While this book reveals the harmful impact of homophobia, transphobia and conversion therapy, it ultimately makes for a feel-good read about friendship and self-acceptance.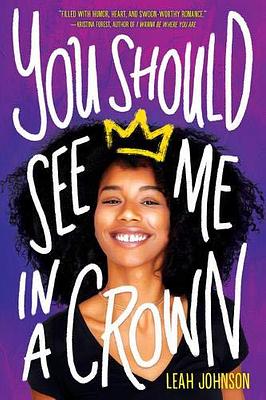 Leah Johnson
You Should See Me in a Crown
When Liz Lighty runs for prom queen to win a scholarship for her dream college, she struggles to decide whether to change to fit in with the rich, white high school royalty or to proudly stand out and be the first awkward, queer, black girl to win the crown. This is a brilliantly clever rom-com about self-love and determination.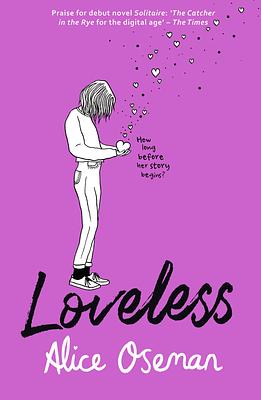 Alice Oseman
Loveless
A funny and emotional coming of age tale featuring an asexual/aromantic protagonist coming to terms with her sexuality. The story feels very genuine and authentic, and showcases how beautiful and magical platonic relationships can be. Loveless is by the same author of the much-loved graphic novel series, Heartstopper.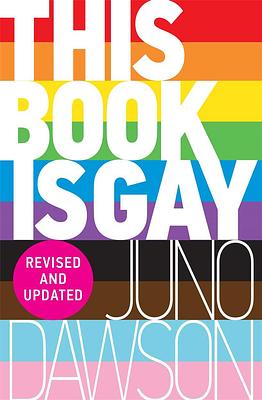 Juno Dawson
This Book is Gay
This book is an essential read and excellent starting point for everyone curious about being LGBTQ+. Juno Dawson nails the balance of humour and seriousness when covering a range of topics, from sex and politics to coming out and everything in between.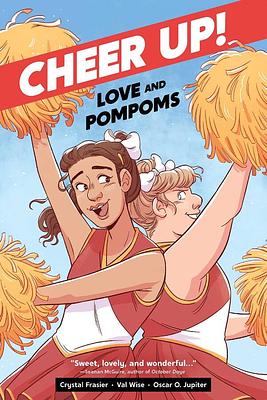 Crystal Frasier
Val Wise
Cheer Up!
This graphic novel is a beautifully uplifting story of two teenage girls competing together on their high school cheerleading squad. Cheer Up! tells a really interesting story about the challenges trans youths face today, even those who have support. The sweet, gentle romance is adorable, and the dialogue sparkles with humour.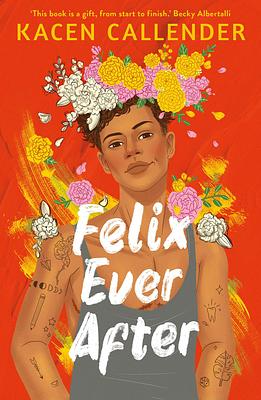 Kacen Callender
Felix Ever After
Felix Ever After by Kacen Callender is about Felix who is black, queer and transgender but struggling to find what he craves most - a reciprocal one-to-one love relationship. Written by an author who discovered his trans identity in his mid-twenties, the story feels authentic and heartfelt and may strike a chord with others who are troubled by the gender assigned to them at birth.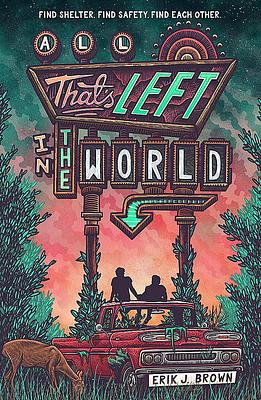 Erik J. Brown
All That's Left In The World
This is a classic post apocalyptic road trip survival story, with a lovely slow building queer romance at its heart. The gripping, fast paced plot finely balances the grief and horror of the central characters, with the determination to survive and find a way forward to a more positive future, together.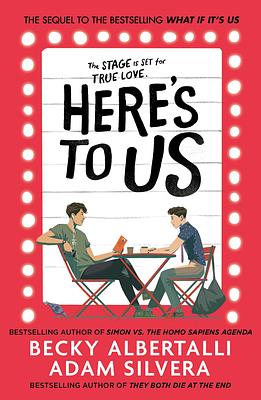 Adam Silvera
Becky Albertalli
Here's To Us
Here's to Us' revisits Arthur and Ben's journey from strangers to boyfriends and to friends then back again. Focusing on first loves, defining relationships and friendships and finding your future in the world of work, Adam and Becky pick up where they left off in 'What if it's Us' and the sequel is just as funny, heartwarming and engaging.