Looking for more in Book Lists?
16 books to beat a reading slump
Genre:
Biography, Crime, Fantasy, Fiction, Graphic novels, History, LGBTQ+, Mystery, Non-fiction, Scots, Sports, Thriller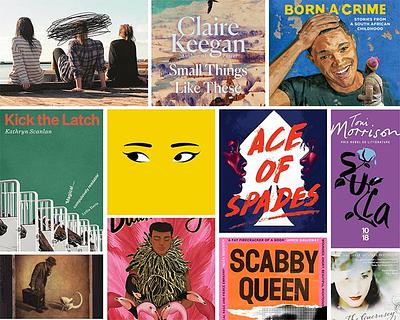 We've rounded up some of our favourite page-turners to help you get (back) into reading for pleasure.
Whether trying to kick a reading slump or start a new habit, it can be difficult to know what to read next. With a range of formats, genres and lengths, we hope there will be something to suit everyone – from the busy commute reader to the book-binger!
For more tips on how to start reading and find it easy, check out our article.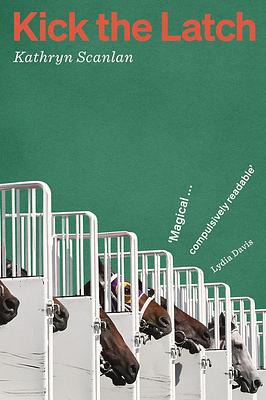 Kathryn Scanlan
Kick the Latch
Dive into the complex, gritty and fascinating world of horse training through scenes from one woman's life. Told in bite-size interview fragments, this book is a whirlwind tour round the racetrack that you won't be able to put down.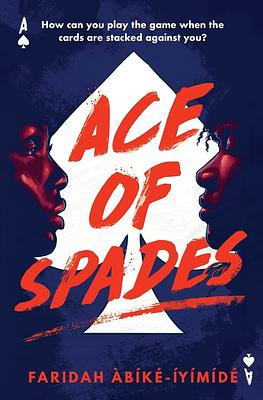 Faridah Àbíké-Íyímídé
Ace of Spades
An anonymous texter is out to ruin the reputations of the only two Black students at a prestigious private high school. Devon and Chiamaka must work together to uncover the identity and motive of the mysterious Aces while navigating the stress of looming graduation and LGBTQ+ teen relationships. You'll want to binge this fast-paced young adult thriller.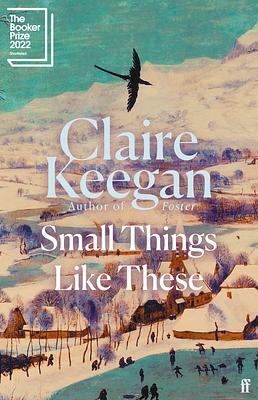 Clare Keegan
Small Things Like These
This novella tells a quietly beautiful story of one man's struggle to live a moral life in a small Irish town controlled by the Church. Set in the weeks leading up to Christmas and exploring the infamous Madelene laundries, this book balances big questions with the mundane everyday.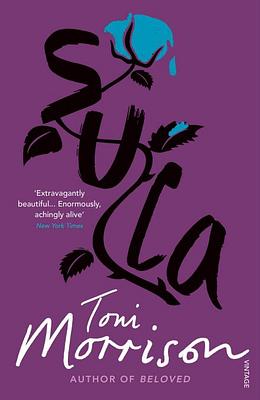 Toni Morrison
Sula
The Nobel Prize-winning author Toni Morrison's novels are known for their epic themes, vivid dialogue and richly detailed characters. Sula brings all of this together in fewer than 200 pages in an unforgettable, engaging and incredibly compelling look at the black experience in 20th century America.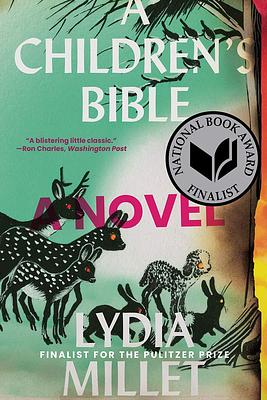 Lydia Millet
A Children's Bible
A finalist for the Pulitzer Prize, this short work of genius doesn't waste a word in hammering home a message of what climate apathy achieves in the face of an existential threat to humanity. That it does so with whip-smart humour, and a pace that wouldn't feel out of place in a well-written Netflix boxset, makes it all the more compelling.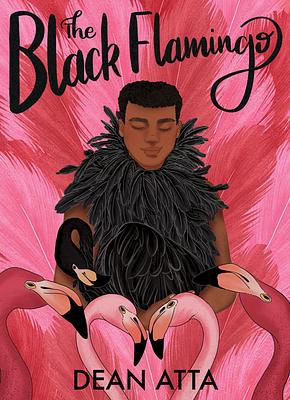 Dean Atta
The Black Flamingo
Told in verse, this novel follows a young mixed-race man as he goes to university and discovers the world of drag, and consquently himself. Perfect for fans of Everybody's Talking About Jamie, the musicality of the writing makes this an addictive read.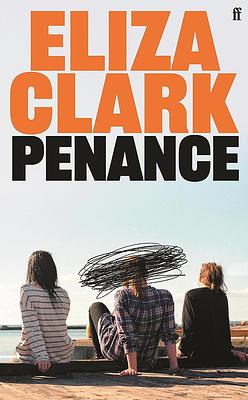 Eliza Clark
Penance
Ten years on from the murder of a teenage girl in a small town, the details of the event are finally being published. Told from the point of view of the town's inhabitants, this book is a masterful look at the culture and morality of the true-crime genre.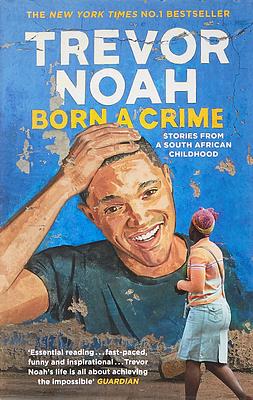 Trevor Noah
Born a Crime
The comedian and host of The Daily Show tells of his childhood growing up in South Africa at the end of apartheid. It's a funny, eye-opening look at the politics of a particularly dangerous time for someone of mixed race. But the most compelling part of this autobiography (aside from Noah's own narration in audiobook format) is the connection with his fierce and fearless, protective mother.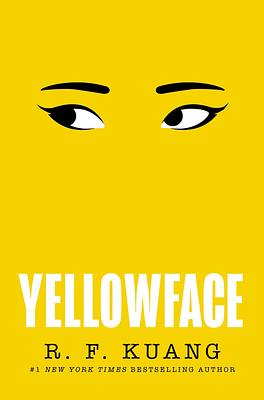 R. F. Kuang
Yellowface
When June Hayward is presented with an opportunity to publish her former classmate's manuscript as her own, it seems too good to pass up, but what happens when the truth comes out? This thrilling novel confronts cultural appropriation and asks who is allowed to tell which stories through a plot that will mean you can't put it down.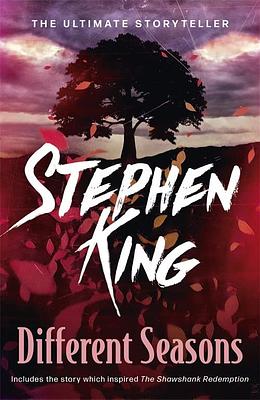 Stephen King
Different Seasons
This collection of four short stories is a great jumping on point for anyone new to Stephen King or reading in general. Each story is its own genre, from coming of age to psychological horror, so at least one will appeal to most readers. King is at his best creating mood and interesting, distinct plots – three of which (Shawshank Redemption among them) readers may be familiar with from film adaptations.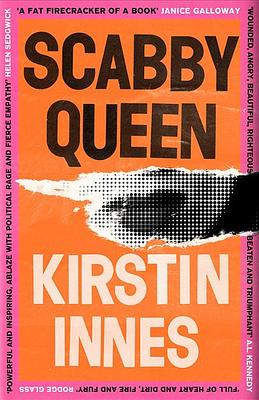 Kirstin Innes
Scabby Queen
Delve into five decades of British politics told through the life of Clio Campbell, an uncompromising and enigmatic woman. Following her death, the novel explores memories of Clio from those who loved and hated her alike to try and discover who she truly was.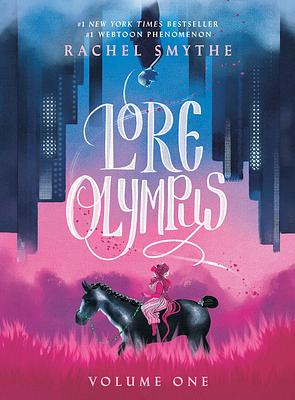 Rachel Smythe
Lore Olympus
A comic series reimaging the story of Persephone and Hades from Greek myth that you can read weekly through Webtoons.com or buy in volumes. Its short chapters are easy to get into and great for reading on the go. Filled with fast-paced romance, colourful characters, gossip and struggles for power – engage with the live community of fellow-readers online and get excited for the next instalment.
Shaun Tan
The Arrival
A silent masterpiece, filled with poignant emotion, The Arrival tells a tale all too familiar to those who seek refuge in a place far from home. Through his stunning and often surreal illustrations Tan allows us to walk in the shoes of one navigating the alien and the unknown, seeking work, friendship and safety. Vivid, empathic storytelling, coupled with rich, steampunk-inspired world-building make every page of this graphic novel worthy of revisiting again and again.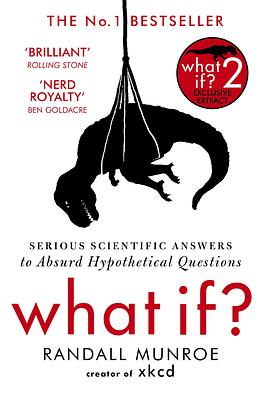 Randall Munroe
What If: Serious Scientific Answers to Absurd Hypothetical Questions
Have you ever wondered how high a human can throw something? Or how much physical space the internet takes up? Randall Munroe undertakes fascinating scientific analysis of hypothetical questions sent in by readers of his web comic. Hilarious, absurd and scientifically rigorous 'what if?' explains the complex in simple terms, with a few stick men drawings to help us along the way.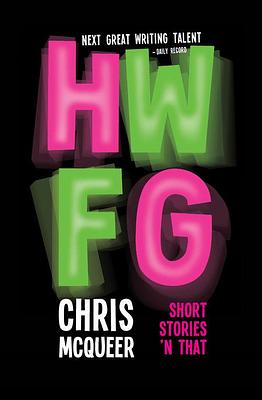 Chris McQueer
HWFG: Here We F**king Go
Many readers find satisfaction in reading short stories, particularly after a reading slump. This collection from Chris McQueer is filled with strong (not always likeable) characters, Scots dialect and a sense of humour that keeps the story's tone on the right side of disturbing. Perfect for any fans of Irvine Welsh.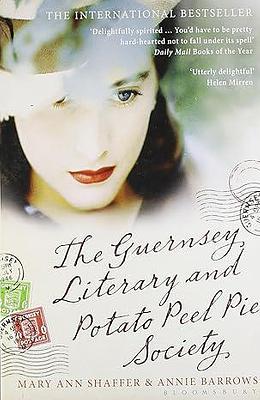 Annie Barrows
Mary Ann Shaffer
The Guernsey Literary and Potato Peel Pie Society
Immerse yourself in a heart-warming read about the power of books in the most difficult of times. Set in Guernsey during the German occupation in World War Two, follow writer Juliet Ashton as she meets a cast of eclectic and charming characters while hunting for a subject for her next novel.