Looking for more in Book Lists?
Polar adventures
Genre:
Adventure, Environment, Nature
Age group:
6-8, 9-11, 12-14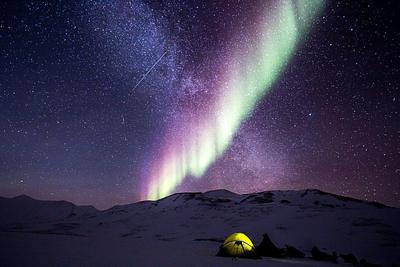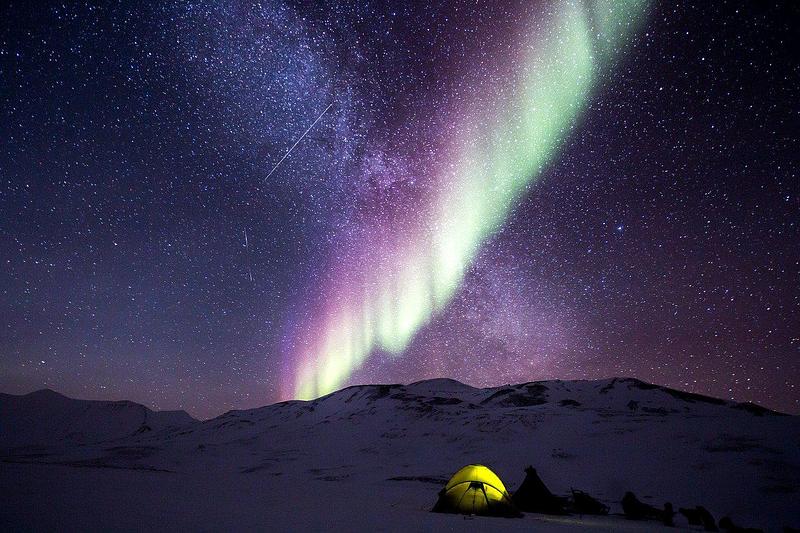 Antarctica and the Artic are areas of the world that have fascinated explorers and inspired authors. Join us on a reading adventure around our planet's frozen polar regions. Here are some brrrrrilliant books to read to help you explore all these wintery wonderlands have to offer.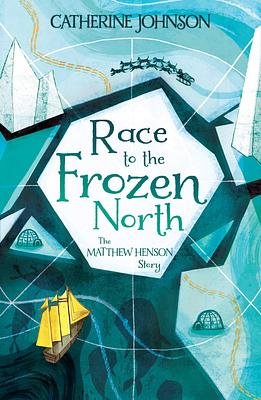 Catherine Johnson
Race to the Frozen North: The Matthew Henson Story
This is a gripping piece of historical fiction, revealing the hidden truth of the one of the first men to reach the North Pole. Published in an accessible format by Barrington Stoke, this is a great book to share with all young people and will spark many conversations around history, and who and what we choose to remember.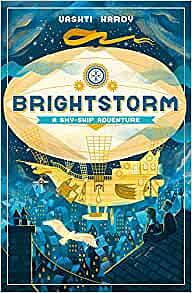 Vashti Hardy
Brightstorm
A captivating and thrilling adventure, Brightstorm follows twins Arthur and Maudie Brightstorm as they journey to the South Polaris to find the truth about their father and his failed expedition. Perfect for a class project, this book will certainly captivate all readers.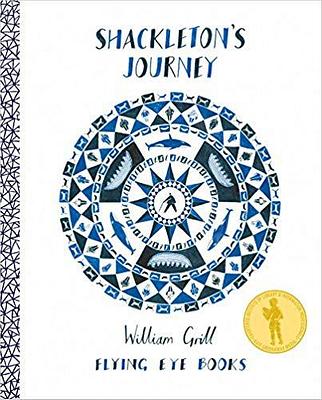 William Grill
Shackleton's Journey
A visual retelling of Shackleton's landmark crossing of the Antarctic. This book beautifully celebrates Shackleton's expedition, the ship Endurance and it's crew, and brings history to life for young people in a captivating and engaging way.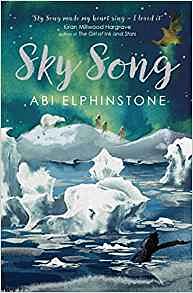 Abi Elphinstone
Sky Song
In the snowy kingdom of Erkenwald, whales glide between icebergs, wolves hunt on the tundra and polar bears roam the glaciers. Join Eska and Flint as they journey across the ice. This is an enticing fantasy read and is sure to grip any reader.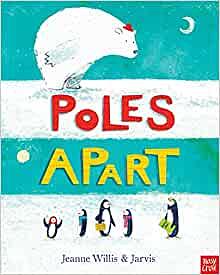 Jarvis
Jeanne Willis
Poles Apart
Penguins and polar bears live poles apart, but when a family of penguins get lost, their paths unexpectedly cross. Can they make it home with help from Mr White the polar bear? A story of friendship and adventure, this book is perfect for reading aloud.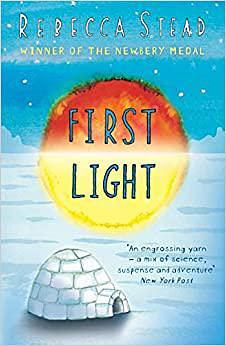 Rebecca Stead
First Light
In this adventure story we follow Peter on an expedition in Greenland with his parents, and Thea who lives a secret life beneath the ice. This a compelling read with plenty of mystery and two intriguing characters!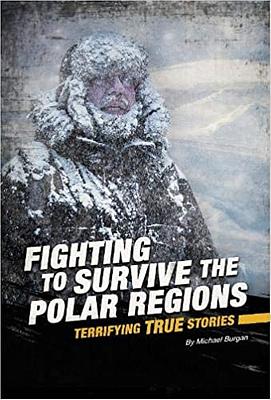 Michael Burgan
Fighting to Survive the Polar Regions
Part of the Terrifying True Stories series, this book is filled with true tales of explorers, and their adventures surviving in harsh Polar conditions. A thrilling non-fiction read, this book is perfect for dipping in and out of.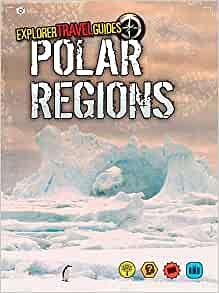 Charlotte Guillain
Polar Regions (Explorer Travel Guide)
If you had the chance to explore the polar regions, what would you need to know? What would you pack? And who would you want to come with you? This book gives you all the knowledge, tips and advice you need to plan a polar adventure!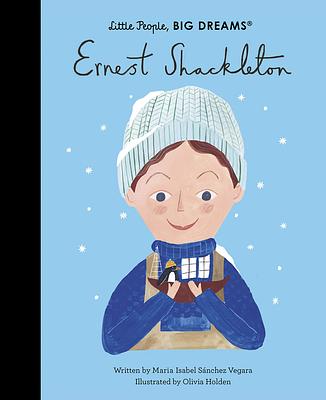 Maria Isabel Sanchez Vegara
Olivia Holden
Little People, Big Dreams: Ernest Shackleton
The story of Shackleton's life, from his big dreams to the harsh reality of his expedition. With core themes of perseverance and leadership, this book is perfect for reading aloud and is a good way to introduce young readers to exploration. A great non-fiction pick for young readers.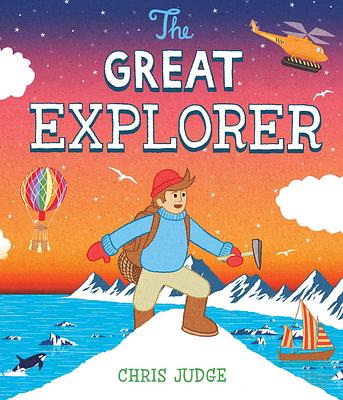 Chris Judge
The Great Explorer
When a famous explorer goes missing in the North Pole, his son, Tom, decides he must find him. And so a daring adventure begins across the treacherous icy terrain of the North Pole. Will Tom be able overcome the many challenges ahead and find his father? This book is perfect for sharing with young and old alike!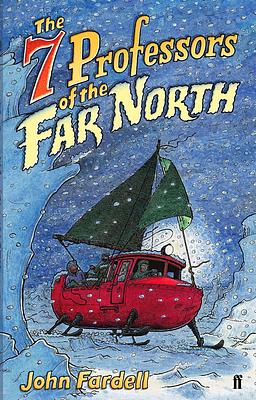 John Fardell
The 7 Professors of the Far North
A thrilling adventure story, this books is sure to grip any reader. For thirty years, the remote Arctic island of Nordbergen has remained desolate and uninhabited. Sam, Zara and Ben embark on a desperate rescue mission to the frozen Arctic Ocean.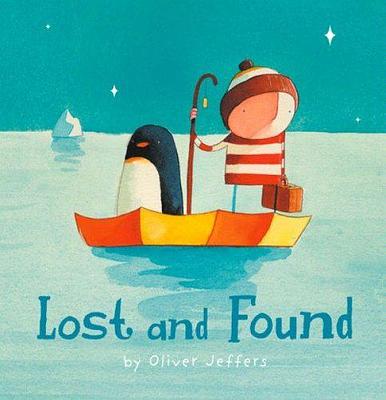 Oliver Jeffers
Lost and Found
A lost penguin appears on a doorstep. But no one seems to be missing a penguin. So the boy decides to take the penguin home himself, and they set out on a journey to the South Pole. A story of friendship, this book is perfect for sharing with pupils and starting conversations around loneliness and helping others.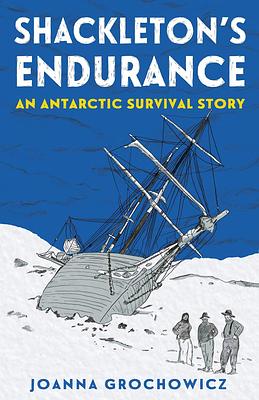 Joanna Grochowicz
Shackleton's Endurance: An Antarctic Survival Story
Told in narrative non-fiction, this is a gripping and enthralling read. Following Shackleton and his men on their adventure south and attempt to cross the Antarctic continent on the Endurance or the Imperial Trans-Antarctic Expedition as it was known. This book cleverly weaves different accounts together to tell whole story, as well as including photos and illustrations to help paint a powerful mental picture. As the title suggests, this is a true survival story and a feat of human endurance. Perfect for history and polar exploration fans alike, this is thoroughly enjoyable and engrossing read.