Looking for more in Book Lists?
Reimagined fairytales
Genre:
Adventure, Classics, Fantasy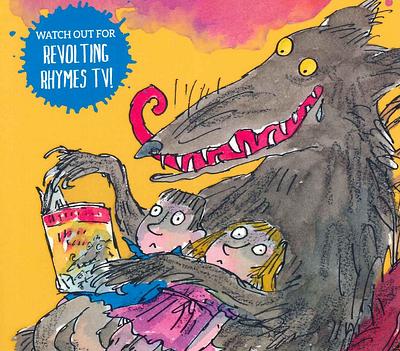 Not every fairytale has to begin once upon a time and end happily ever after...
We love the originality and richness of these retellings – their pages are brimming with bold heroines, powerful messages and plenty of twists in the tale.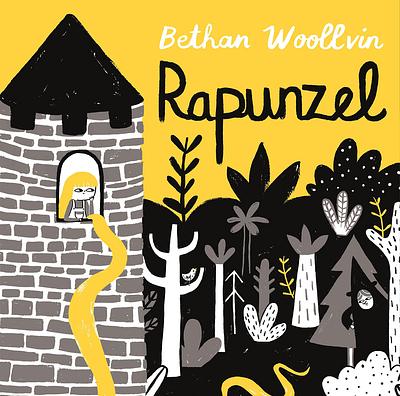 Bethan Woollvin
Rapunzel
This stylish retelling of a classic fairytale may begin with a familiar scene - but it's quickly apparent that the yellow-haired heroine of this story is no damsel in distress. And there's certainly no Prince Charming waiting in the wings to save the day! This Rapunzel is sharp, empowered and determined. She finds her own path to freedom with the help of friends - and her hair - before overthrowing the evil witch and embarking on her own quest for riches. Woolvin's limited palette is stunning, using only a pop of yellow against a monochrome backdrop to highlight Rapunzel's powerful locks.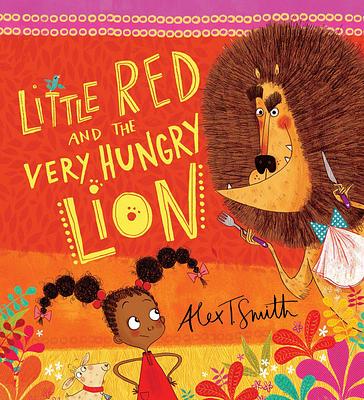 Alex T Smith
Little Red and the Very Hungry Lion
There are a number of reimagined versions of Little Red Riding Hood out there, but this one strikes a chord because it's a little bit nonsensical and young children sometimes need that! Traditional fairytales, by their very nature, can be very dark, macabre even. In this retelling, Alex T Smith manages to inject humour - and lots of colour - into the story which has the brilliant effect of making it far less scary for little ones. Our heroine is sassy and quick-thinking, and the hungry lion ends up getting much more than he bargained for at the end of the story. A lovely, light-hearted tale to share with young children.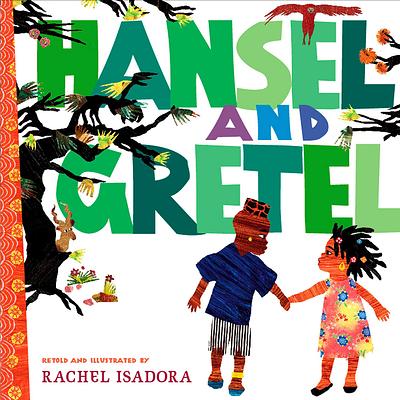 Rachel Isadora
Hansel and Gretel
Although the plot and characters in this story remain very true to the original, it's refreshing to see the story played out against an African backdrop. This Hansel and Gretel look very different from other depictions that young children may have seen, and this is the power of picture books. It allows children of all backgrounds to have the opportunity to see themselves in books, whether they are playing the role of Prince Charming, Little Red Riding Hood or a brother and sister lost in the depths of the African jungle. Isadora's unique use of collage and colour help to bring the African landscape to life.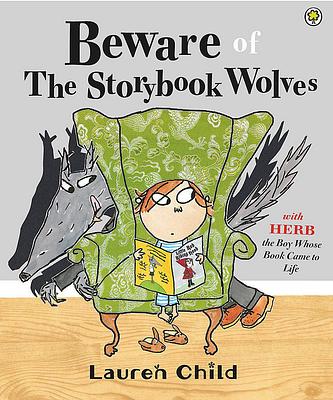 Lauren Child
Beware of the Storybook Wolves
When two storybook wolves escape the pages of their book and end up in poor Herb's bedroom, it's only quick-thinking and his ability to draw upon a bank of fairytale knowledge that saves him from being gobbled up! The way that these well-known characters and narratives are reimagined is so refreshing - the slightly grumpy Fairy Godmother who dreams of leaving everything behind, and a wolf who loves getting dressed up in a frock for Prince Charming's ball are pure genius. This hugely inventive and hilarious tale is a real treat and the level of detail woven into every page ensures it's one to be read over and over.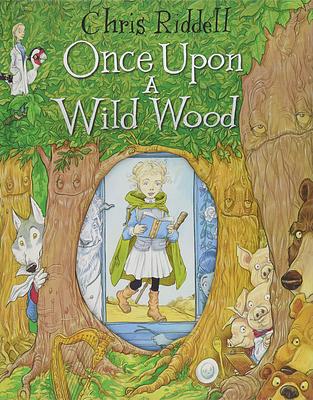 Chris Riddell
Once Upon a Wildwood
The former Children's Laureate delivers a richly layered story featuring a cast of fairytale favourites in this hugely detailed picture book. The savvy young heroine - Little Green Cape - sets off to a party at Rapunzel's house, managing to avoid the obvious dangers that others before her have succumbed to. Her interactions with the Three Bears, the Beast, and a poorly Prince are priceless - both smart and hilarious in equal measure. Riddell has flipped the fairytale genre completely on its head with great success. This really is a masterclass in storytelling and illustration to be enjoyed by children (and grown ups) of all ages.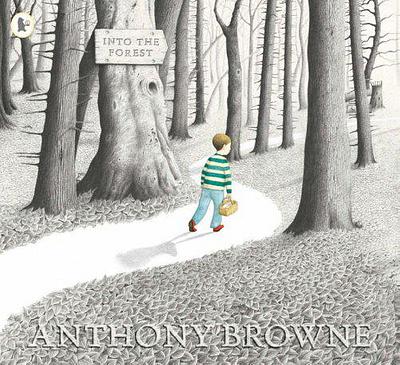 Anthony Browne
Into the Forest
One boy's anxiety over his missing father are played out against a backdrop of familiar fairytale characters in this hugely suspenseful picture book. Aimed at slightly older children with an established knowledge of the fairytale genre, readers are never quite sure where this slightly unsettling story is heading until the very end. Children will love spotting the likes of Hansel and Gretel in the forest - as well as other strange creatures lurking amongst the trees. It really is a visual feast and a fantastic springboard for discussions with children about emotions and anxieties.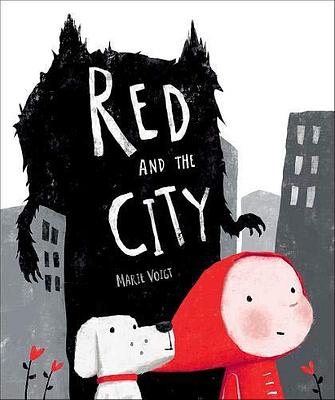 Marie Voight
Red and the City
This exceptionally clever story is less of a retelling of the original Little Red Riding Hood fairytale, and more of a starting point for discussion about the dangers and distractions of city life. As per the original story, a red-caped girl sets out to deliver cake to her grandma. But despite her mother's instructions to go straight there, our protagonist soon finds herself veering off track. With an omnipresent wolf lurking in every spread, this cautionary tale is both thought-provoking and engaging. (Don't worry, though, it all comes good in the end!)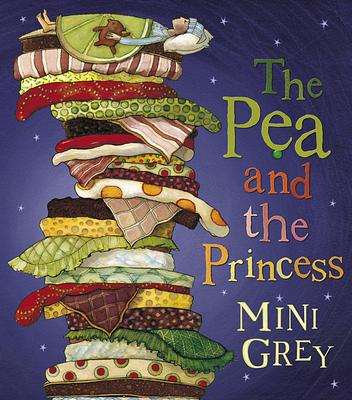 Mini Grey
The Pea and the Princess
We all know the much-loved story of a prince who plans to marry the first princess who declares her sleep was disrupted by the presence of the smallest of vegetables. Well now we get to hear the pea's side of the story in this brilliant reimagining of the original! Full of hilarious detail and plenty of in-jokes for older children (see how many of the princesses that fail to meet Prince Charming's standards little onescan recognise from other fairytales) this is a picture book that operates on many levels. Grey's trademark illustrations are full of wit, and the twist at the end cleverly brings the pea's story to a very fitting conclusion.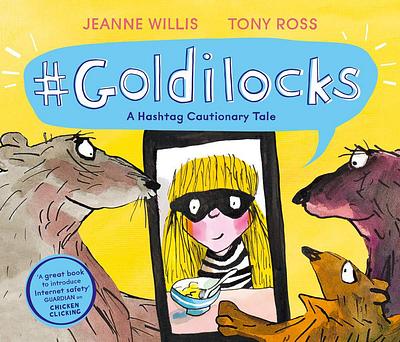 Jeanne Willis
Tony Ross
#Goldilocks
This truly is a fairytale for the digital age! When Goldilocks starts to post pictures of her misdemeanours at the Three Bears' Cottage on social media, she doesn't realise quite how her actions are going to backfire on her. The rhythm and rhyme of this reimagined fairytale make it ideal for reading out loud to a class, and Ross' trademark illustrations perfectly capture the energy and emotions of Goldilocks and her victims. Although it's a little wild and extremely funny in parts, the underlying message is an important one for us all.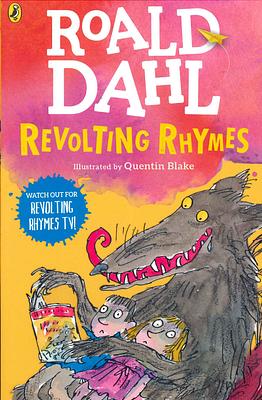 Quentin Blake
Roald Dahl
Revolting Rhymes
Loved by children and grown-ups across the land, Dahl's darkly comic collection of reimagined fairytales is a treasure. From Cinderella to The Three Little Pigs, these rhymes are much more gruesome and violent than the original stories, so make sure your little one isn't easily shocked before you begin! The rhyme and rhythm of each story is absolutely spot on - and for children and families interested in sharing more poetry, these are an accessible place to start. These rhymes lend themselves perfectly to being read out loud, with endless scope for silly voices and dramatic effects. And, of course, Quentin Blake's illustrations bring the whole collection to life.