Looking for more in Book Lists?
Picture books exploring our environment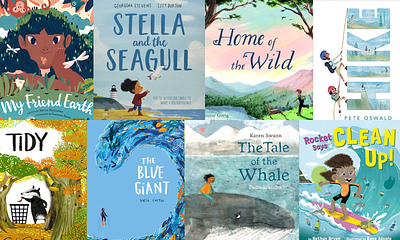 Picture books can be a lovely way of illustrating facts about our planet to children, and the next generation has a part to play in protecting the world we live in. Help your wee ones understand their place in the natural world with these beautiful picture books.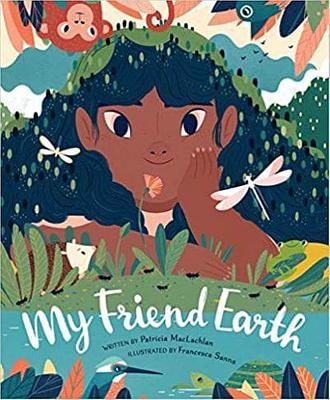 Francesca Sanna
Patricia MacLachlan
My Friend Earth
This is a gorgeous picture book showing the relationship between our friend Earth and all of the natural world. She sees everything and helps all creatures, whether they're big or small. Your little ones will delight in watching the seasons change, with die-cut pages making for a unique and engaging reading experience all about the beauty of our planet.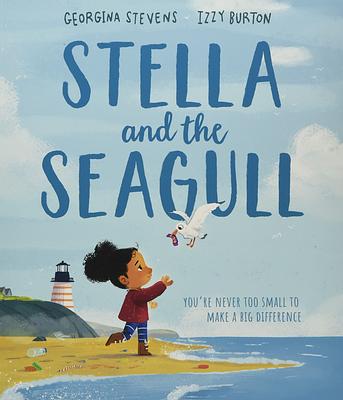 Georgina Stevens
Izzy Burton
Stella and the Seagull
Stella's seagull friend finds itself in some trouble when it eats too much of the plastic it finds discarded on the beach. Stella, worried about her feathered friend, sets out on a mission to get the beach cleaned up – although it's a tough job for one little girl to take on alone. This powerful book introduces wee ones to the importance of community and teamwork in bringing about change and helping the creatures that live alongside us.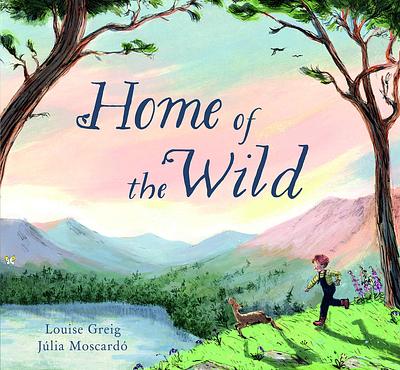 Júlia Moscardó
Louise Greig
Home of the Wild
A young boy discovers a lone fawn in a forest and takes it upon himself to help. He brings her home, looks after her, and soon enough the fawn and the boy form a close bond. But the boy comes to realise the fawn's real home is in the wild. This beautiful story of friendship and selflessness is a lovely one to share with children. It may even help them to begin to understand the delicate ecosystem we all live in.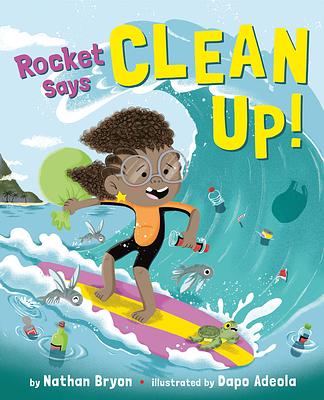 Dapo Adeola
Nathan Bryon
Rocket Says Clean Up!
Rocket is really excited to see her grammy and grampy on holiday. But when she gets there and starts to enjoy the sunshine, she discovers a turtle washed up on the beach in a tangle of plastic. She starts to notice lots more plastic littered everywhere. Rocket's proactive solution, organising a beach clean up, might encourage your wee ones to understand the value of community and that the environment is for all of us to look after together.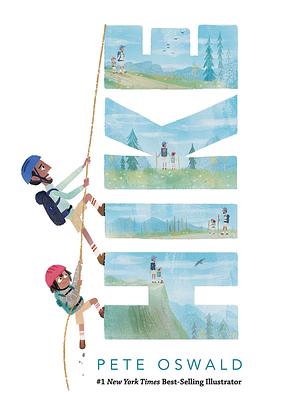 Pete Oswald
Hike
A man and his young son embark on a hiking trip into a nearby forest, where they make lasting memories together. This wonderful, wordless picture book features stunning illustrations that aid the reader's understanding of the narrative without the need for words, also showing off the natural beauty and surroundings that teem with wildlife. An ideal book to share with little ones to help us begin to quietly appreciate the environment, its diversity, and how being around nature does us a lot of good.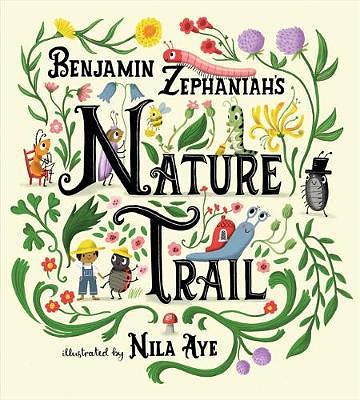 Benjamin Zephaniah
Nila Aye
Nature Trail
A gentle, rhyming picture book that celebrates the variety of natural life we might find on our doorsteps. With bright, bold illustrations adding to the celebratory feel, children might start to notice similar wildlife under logs, rocks, trees and in the earth next time you step out for a wander together.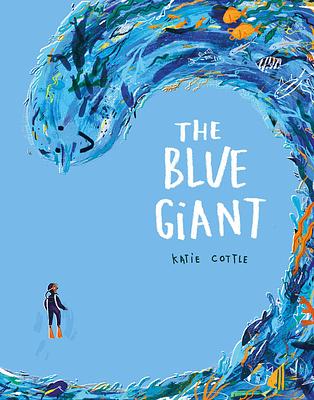 Katie Cottle
The Blue Giant
Meera and her mum take a trip to the seaside, where they're greeted by a giant with a message for them – it's the ocean, and it needs their help. With all the rubbish that's been building up, the creatures of the sea are in danger, so Meera and her mum decide to help. Expressive illustrations really bring the sea and its creatures to life in this picture book, making it a lovely way to help start conversations with wee ones about the sea and its importance in the natural world.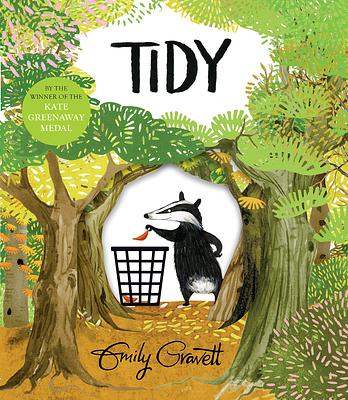 Emily Gravett
Tidy
Pete the badger is on a mission to clean up in this funny, rhyming picture book with a lesson about how the best thing for the environment doesn't necessarily mean being too tidy. Though he has the best of intentions, the forest he lives in suffers as a result of all his pruning and tidying. Wee ones will love the humour in Pete's attempts to scrub at anything he can get at – even the animals! It's a lovely picture book to help children want to take care of nature without having to shoulder too much worry.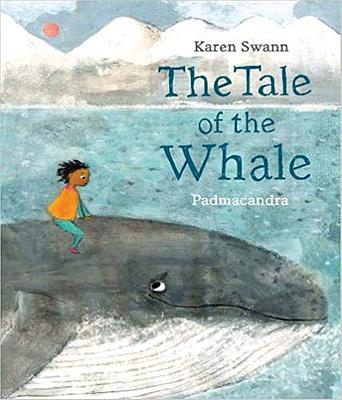 Karen Swann
Padmacandra
The Tale of the Whale
A young child is taken on a magical adventure across the ocean, sailing on the back of a whale. This is a gorgeous tale about friendship, leaving readers with a sense of wonder for our amazing planet and its creatures. With lovely rhyming text alongside evocative illustrations that draw you into the beauty of the sea, this picture book's subtle message will have young readers curious about how they can do their bit to protect the planet.