Looking for more in Book Lists?
10 picture books about refugees and migration
Genre:
Identity, Migration, Travel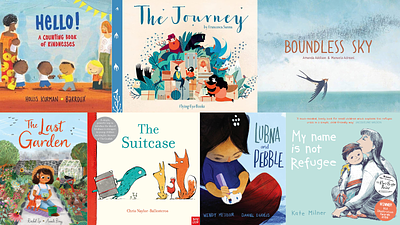 Picture books are a powerful and important tool for helping little ones to understand the world around them and the experiences of other people.
Here are 10 picture books which tell important stories about extending humanity and kindness to those looking for a place to call home, exploring the plight of migrants with sensitivity and heart.
More information and useful links
Scotland extends a warm welcome to refugees and asylum seekers, recognising that it is a human right to be able to seek asylum. The New Scots integration strategy aims to support people who have fled conflict and persecution, or been forcibly displaced from their homes, and is supported both by the Scottish Government and a number of charities.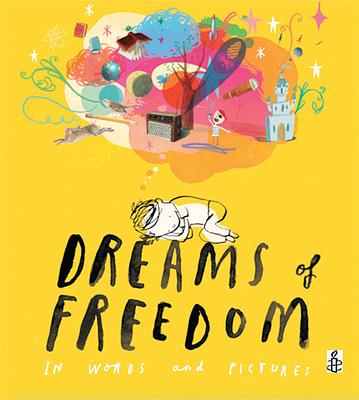 Amnesty International
Dreams of Freedom
This non-fiction treasure combines stunning illustrations from picture book creators including Oliver Jeffers, Chris Riddell and Jackie Morris with inspiring words from Martin Luther King, Nelson Mandela, Anne Frank and other activists who have fought for the right to freedom. Each of the book's 17 quotes represents a different element of freedom, including having a home and not being hurt or tortured. It's the perfect springboard for conversations about basic human rights, each page providing food for thought. A wonderful resource to help explain refugees' experiences and those of others who have faced difficulties in their lives.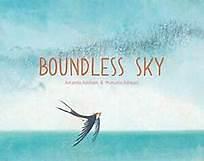 Amanda Addison
Manuela Adreani
Boundless Sky
This stunning, lyrical story follows the migration of two characters – Bird and Leila. Bird is a small swift migrating to Africa to nest over the winter. Leila is a young girl who must leave her home in Africa to find safety many miles away. Their chance encounter connects both stories, and their shared experiences of the emotional and geographical barriers they must overcome to arrive 'home' is handled with gentle subtlety. Land and sea are beautifully illustrated, the sheer magnitude of their journeys captured through the shifting landscapes – a heart-warming tale to cuddle up and share at the end of the day.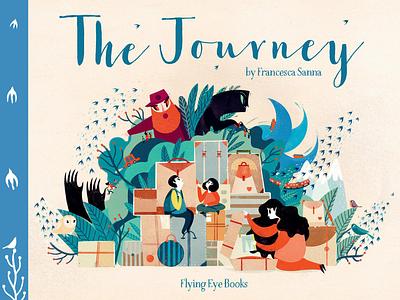 Francesca Sanna
The Journey
'Last year our lives changed forever. The war began.' And so begins the moving story of one family's experience of migration, loss and the search for a new home. Across borders and seas, a young girl and her family must travel to find safety – the unconditional love and security of their mother is the only constant in their lives. The reality of the experience makes for a difficult read, but it's not without hope for a better life too. Stunning illustrations capture the breadth of emotion experienced along the journey – contrasts of dark and light representing the dangers and hope along the way. A touching and important story to share with every child.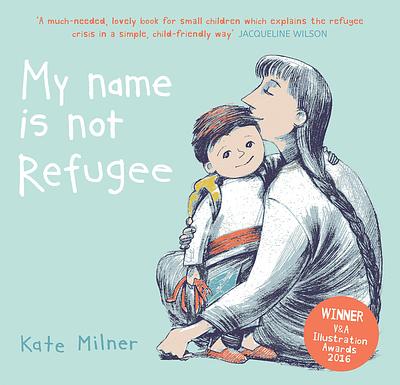 Kate Milner
My Name Is Not Refugee
A young boy learns from his mother that he must leave his old life behind. He must pack only the most important things from home and walk and wait. He hears different languages along the way and eats foods that he's never tried before. Eventually, he will arrive at a safe place and begin his new life. Each illustration captures the essence of the boy's journey. Thought-provoking questions on each page will help to spark important discussions with even the youngest of children ('What things would remind you of your old home?'). We can't think of a picture book that explains the refugee crisis in a more simple, touching way.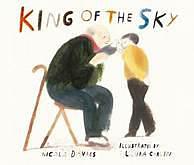 Laura Carlin
Nicola Davies
King of the Sky
When a young Italian boy arrives in Wales, the only thing that reminds him of home is the racing pigeons kept by his neighbour, Mr Evans. The boy and the elderly man strike up an unlikely friendship and pin their hopes on one pigeon becoming a champion racer: King of the Sky. Evocative images of Italian towns, Welsh coalfields and migrating birds add weight to this powerful story of immigration and belonging. The blossoming friendship between the two central characters is one less often seen in picture books.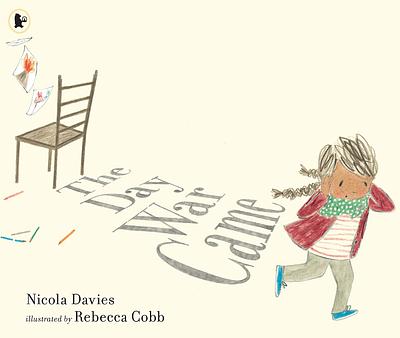 Nicola Davies
Rebecca Cobb
The Day War Came
When author Nicola Davies heard the story of a refugee child who was denied access to a local school because there wasn't a chair for them, she wrote a poignant poem about war's devastating effect on a child who loses everything. This poem became a beautiful picture book and was a springboard to the #3000chairs campaign on social media. The idea that a child's life can be turned upside down in a matter of hours is heart-breaking, but as with other books on the list, there's also a glimmer of hope at the end. The visual narrative is first-class, the language is stunning – a book to be shared and then talked about for long after the final page has turned.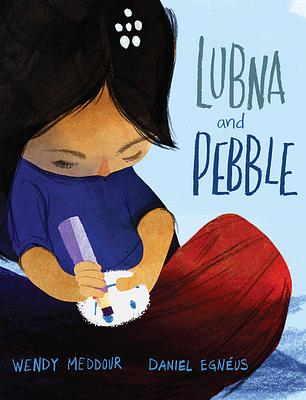 Daniel Egnéus
Wendy Meddour
Lubna and Pebble
Lubna tells everything to Pebble, her hopes and dreams, and her fears. Pebble listens and gives Lubna comfort at a time when nothing else seems certain. A carefully crafted story about the current refugee crisis – Meddour's story is beautifully and lyrically told and pitched perfectly for the young reader. Many themes run throughout the book, but what stands out is that even in the bleakest situations, kindness and friendship can still find their way through. An important and timely book to help children understand experiences that might be different from their own.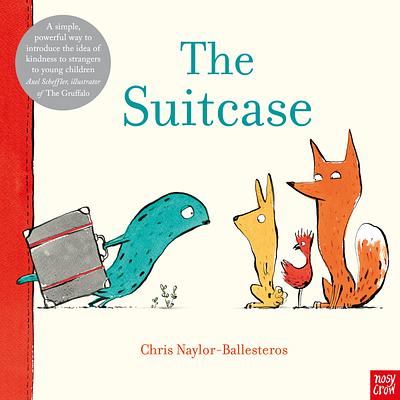 Chris Naylor-Ballesteros
The Suitcase
When a strange creature arrives carrying nothing but a suitcase, the other animals become suspicious. But when they break into the suitcase and discover more about the new arrival, they quickly do what they can to help make the stranger feel welcome. A gentle tale about kindness and understanding, and a timely reminder of the importance of putting ourselves in the shoes of other people before judging. With very few words, but a clear visual narrative, this is a picture book that sends an important message to even the youngest of children.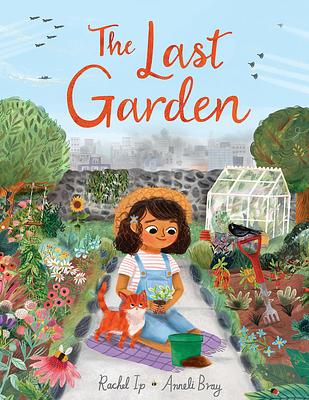 Anneli Bray
Rachel Ip
The Last Garden
A young girl tends to the last garden in her war-torn home city – but soon she has to leave it behind. One day, when she returns, her garden surprises her. This picture book is ideal for gently introducing little ones to how war can affect and displace communities, whilst also movingly showing the resilience of those communities.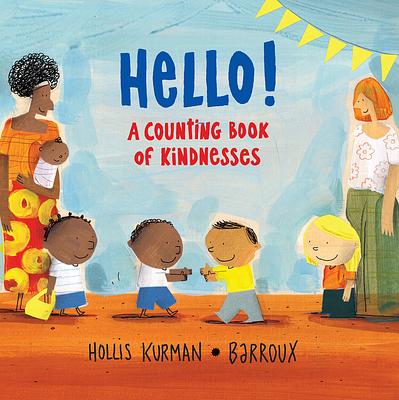 Barroux
Hollis Kurman
Hello! A Counting Book of Kindness
This counting picture book introduces children to the lives of asylum seekers and what it takes for someone to leave their home country. Each number ('One boat helping us on our way', 'Two hands lifting us to safety') provides a helpful conversation starter for inquisitive children – and the beautiful illustrations help to treat a difficult subject with kindness and humanity.