Looking for more in Book Lists?
Teen reads to keep you cosy this winter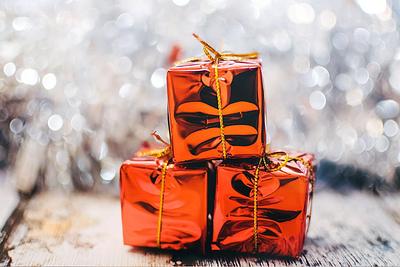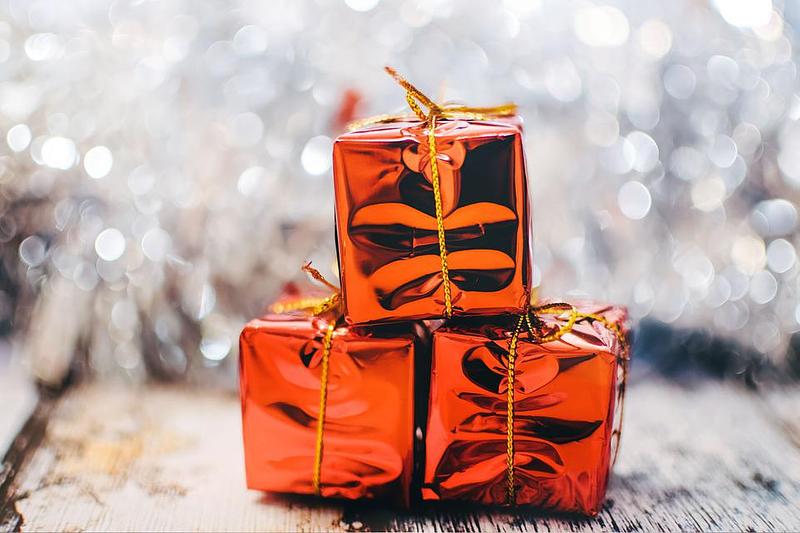 From poetry and short stories to psychological thrillers and narrative non-fiction, there's something for everyone on this list of winter reads.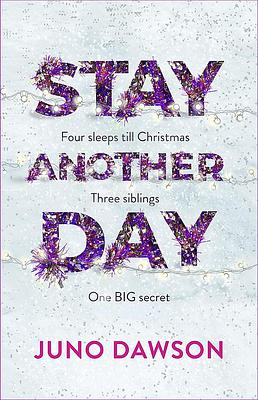 Juno Dawson
Stay Another Day
This seasonal read has everything you want from a Christmassy rom-com YA novel. Three siblings find themselves back together in their family home for the holidays, but beneath the surface is a story of secrets, love and acceptance. It's a witty portrayal of a family seen at their worst and best, but who you can't help fall in love with – flaws and all!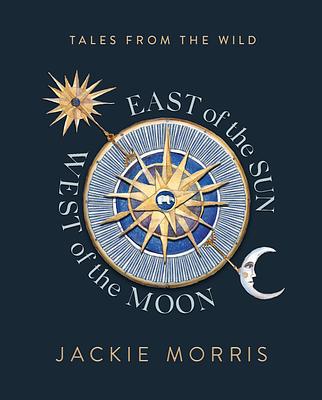 Jackie Morris
East of the Sun, West of the Moon
Beautifully illustrated in Jackie's signature style, this is a stunning retelling of the original Norwegian tale. When a bear comes to the house, the girl knows it is for her. She journeys with him across ice and snow, but can she save him? A story of love, loyalty and freedom, this is the perfect winter read.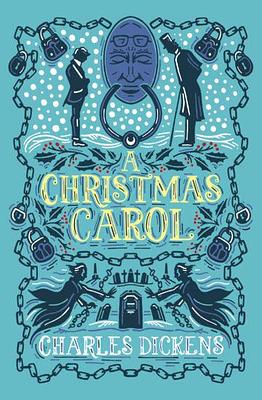 Charles Dickens
A Christmas Carol
Always a classic and the perfect winter read. But we love this dyslexia friendly edition by Barrington Stoke even more! It is beautifully illustrated by David Wardle and is super easy to read in this fabulous layout.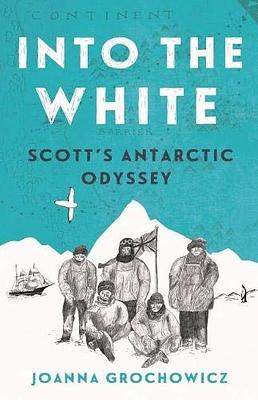 Joanna Grochowicz
Into the White: Scott's Antarctic Odyssey
If you are into non-fiction, then this is the perfect winter read for you. It follows the story of Scott's Terra Nova expedition to the Antarctic. Beautifully told in narrative non-fiction, this will keep you on the edge of your seat!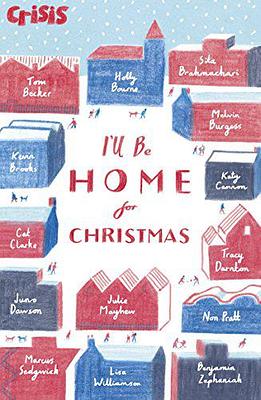 I'll Be Home For Christmas
This is a wonderfully varied collection of short stories written by the best YA authors. Not everyone is lucky enough to have a stable home at Christmas, and £1 from every copy goes to Crisis. We love the variety of themes and topics explored in this anthology. It is a beautiful, eye-opening read.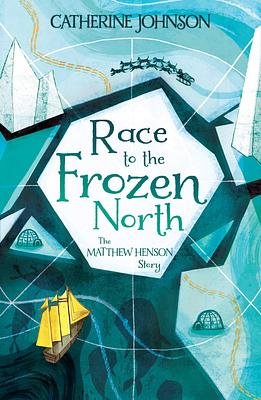 Catherine Johnson
Race to the Frozen North: The Matthew Henson Story
A fascinating tale that explores the truth behind the race to reach the North Pole, and the first man to reach it. An Black American explorer, Henson was almost completely written out of history, with his co-explorer Robert Peary claiming to reach the pole first. This accessible Barrington Stoke title is a quick and accessible read- perfect for this time of year!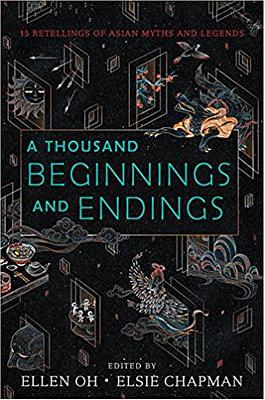 Ellen Oh
Elsie Chapman
A Thousand Beginnings and Endings
Winter is the perfect time to revisit beloved fairytales. But this collection by Ellen Oh and Elsie Chapman will introduce most readers to new and beguiling talkes and folklore from South and East Asia. From Sci-Fi or romance to contemporary retellings, this collection has something for everyone and is perfect for dipping in and out.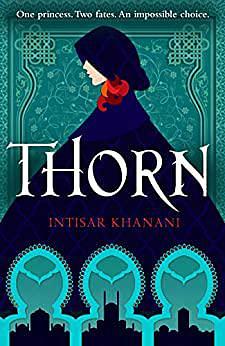 Intisar Khanani
Thorn
A retelling of the Goose Girl, this is a enchanting fantasy novel with a strong and relatable female protagonist. When a mysterious and terrifying sorceress robs Alyrra of both her identity and her role as princess, Alyrra seizes the opportunity to start a new life for herself as a goose girl. But the fate of the kingdom is in her hands. Will Alyrra find the strength to decide who she really is and what she stand for? An immersive read, this is a perfect book to curl up with this December.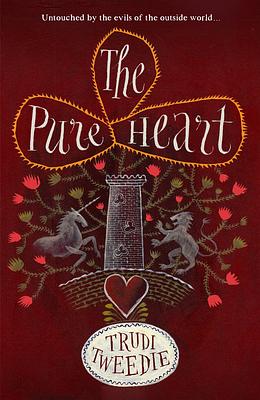 Trudi Tweedie
The Pure Heart
Set in the gloomy and frost-covered Scottish Borders in the 17th Century, this is a thrilling winter read. Iseabail is brought from St Kilda to be a companion to a wealthy merchants daughter. But she begins to be unsettled by her hosts. Why has Iseabail been brought here? Can she ever make it home?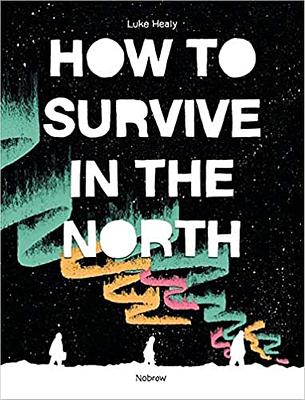 Luke Healy
How to Survive in the North
Weaving multiple fictional and true-life narrative, this graphic novel is the ideal book for fans of non-fiction and historical fiction. It explores real artic expeditions in 1912 and 1926, focusing especially on the incredible story of Ada Blackjack, who was stranded alone for two years. With it's core message or courage and the strength it takes to survive, this is the perfect graphic novel to explore over the winter months.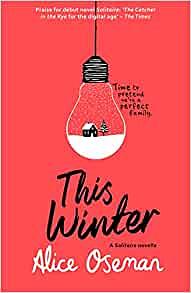 Alice Oseman
This Winter
Poignant and heartfelt, This Winter shines a light on the emotional struggle young people with or recovering from an eating disorder might experience over the festive season. Told from different narrative perspectives and focusing on the hustle and bustle of one families Christmas Day, this novella immerses us in a complex and compelling story.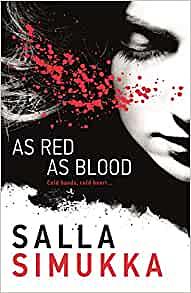 Salla Simukka
As Red as Blood
A blood-chilling Nordic YA crime thriller, As Red as Blood is a perfect winter read. The first in an immersive contemporary trilogy set in a murky, corrupt and dangerous criminal underworld in Finland. Can Lumikki Andersson get to the bottom of what is really going on? This is the ideal read for any fans of A Good Girls Guide to Murder or One of Us is Next.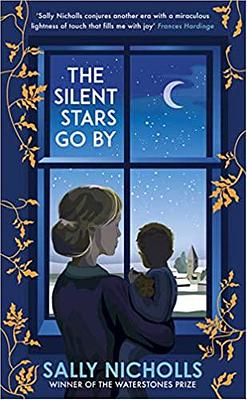 Sally Nicholls
The Silent Stars Go By
It's 1919, and everyone is finally home for Christmas. It has been years since Margot has seen her fiance Harry, and Margot has a secret that threatens to push them further apart. Can they reconnect this Christmas? This is a page-turning romance that will keep you guessing this festive season.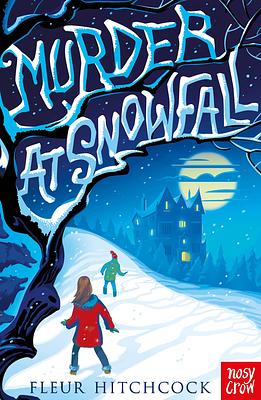 Fleur Hitchcock
Murder at Snowfall
This wintery thriller kicks off when Lucas and Ruby find an abandoned trunk covered in snow. What's inside will take them on a thrilling mystery – and one they have to solve before snowfall covers up all the evidence of what's happened. . .