Looking for more in Book Lists?
Mental wellbeing books for teens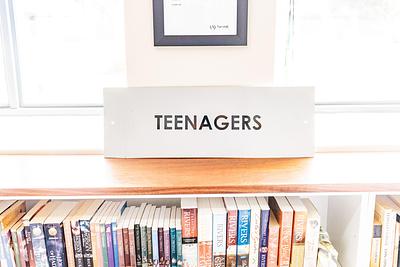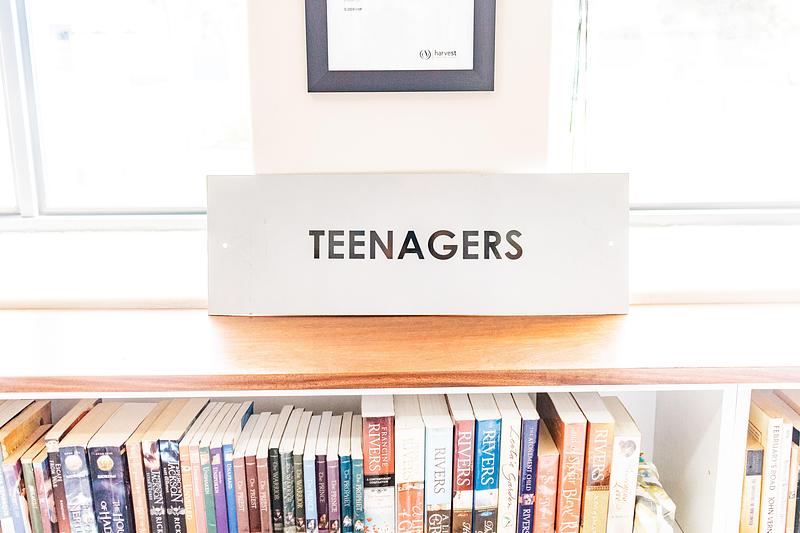 Books and reading are so important to our mental health and wellbeing. Here are eight brilliant books for teenagers which explore mental wellbeing, coping with our emotions and sharing how we feel through empowering stories and graphic novels.
Looking for more books related to this topic? We have book lists related to mental health and wellbeing for a range of ages and stages: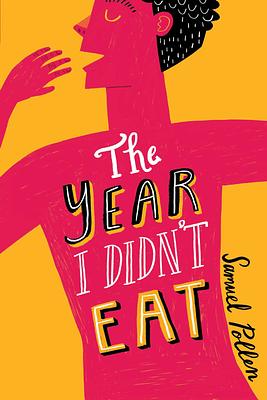 Samuel Pollen
The Year I Didn't Eat
This book follows fourteen-year-old Max, a young boy living with anorexia, on his journey towards recovery. Through a gift from his brother, Max finds escapism in geocaching and writing letters to 'E', an anonymous correspondent who feels is like the only person who understands him.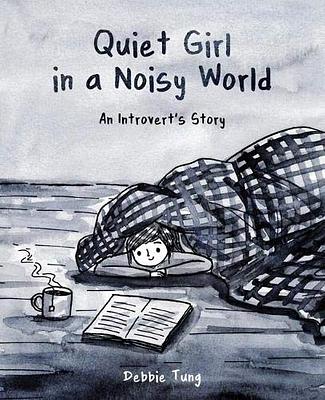 Debbie Tung
Quiet Girl In A Noisy World: An Introvert's Story
A touching and heart-warming coming of age story – this graphic novel explores the trials of growing up as an introvert in a busy and noisy world. Beautifully illustrated and following a loose chronology, the book follows Debbie's early years to teenage years and into adulthood. It explores the challenges of navigating anxiety and finding social interaction enjoyable but exhausting. It is a poignant and positive tale, emphasising how understanding and embracing ourselves will enable us to thrive.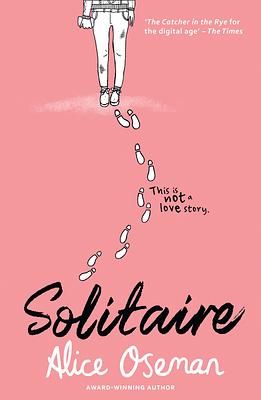 Alice Oseman
Solitaire
From the creator of the Heartstopper comics comes the story of Tori Spring, Charlie's sister. Tori is pessimistic, and keeps mostly to herself and is coping with undiagnosed depression. Then she meets Michael Holden, a young boy who is angry at everything, and it feels like they are each exactly the person the other one needs.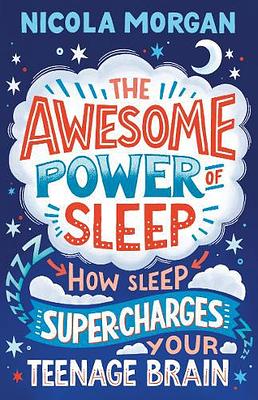 Nicola Morgan
The Awesome Power of Sleep: How Sleep Super-Charges Your Teenage Brain
Sleep helps you learn and keeps you healthy. Still, many of us struggle to sleep because of worry, exam stress, addictive technology and late nights. This book explores how getting enough sleep – and good quality sleep – can help our mental and overall wellbeing. With tips and strategies to help you get more sleep, as well as exploring the latest sleep science, this is an enlightening and engaging read.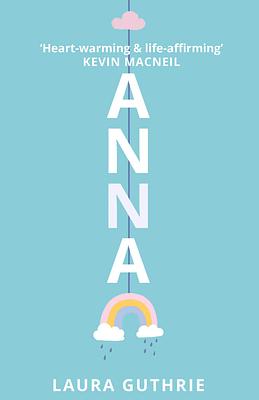 Laura Guthrie
Anna
Anna is thirteen and lives in London with her father. When her father passes away, she has to move to Scotland to live with her mother. With only her 'Happy Game' up her sleeve, she has to find a way to live in her new community, connect with her mother and process the grief of losing her father.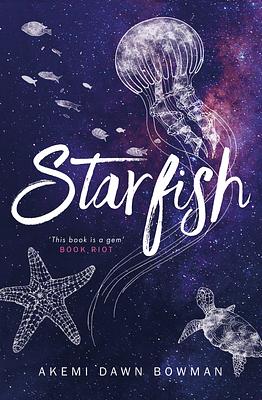 Akemi Dawn Bowman
Starfish
Kiko has always found it hard to say what she means and how she really feels. Struggling with anxiety and believing in herself, Kiko keeps her head down and dreams of getting into art school. But when this doesn't happen, Kiko finds a new path for herself, reconnecting with an old school friend and taking a leap into the unknown despite her fear and anxiety telling her otherwise. This is a simultaneously heartbreaking and uplifting story of self-acceptance and understanding.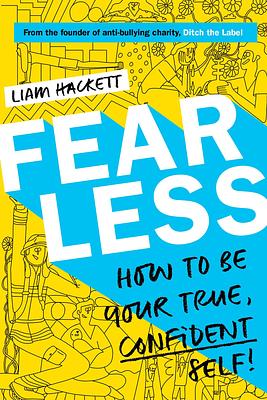 Liam Hackett
Fearless! How To Be Your True, Confident Self
Bright and vibrant throughout, Fearless is the perfect uplifting and thought-provoking read. This book explores the need to unpack stereotypes and challenge our ways of thinking to become the most confident and honest versions of ourselves.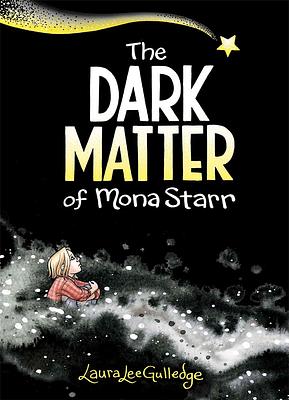 Laura Lee Gulledge
The Dark Matter Of Mona Starr
A poignant and moving book, this graphic novel explores one teenager's experience of depression. After Mona's best friend moves to Hawaii, she feels lost and alone. She struggles to connect with others and articulate her emotions. Through art, therapy and the support of friends, she slowly begins to untangle and understand her feelings and experiences. The core message of self-acceptance and developing strategies to manage mental wellbeing is vital to share with young people right now.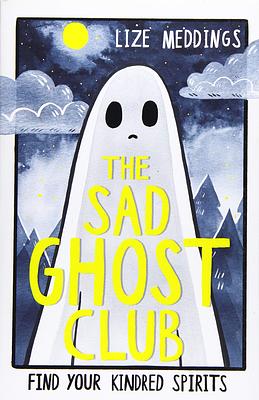 Lize Meddings
The Sad Ghost Club
A heartfelt story with relatable characters, The Sad Ghost Club celebrates friendship with sensitivity and humour. It explores challenging themes, including anxiety, loneliness, and depression, in a gentle and tender way. With its core message of speaking out and sharing how you feel, this book is vital now more than ever.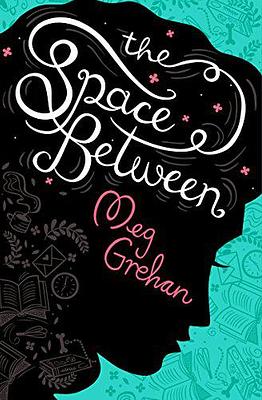 Meg Grehan
The Space Between
Told in narrative verse, this is a touching take on the loneliness and isolation experienced during depression. It details how small tasks such as getting out of bed or leaving the house can become mammoth. This book tells the story of Beth and how she gradually begins to trust herself again, with the help of Alice and the loveable wag-tailed dog mouse. A warm and honest account, many will empathise with the character of Beth.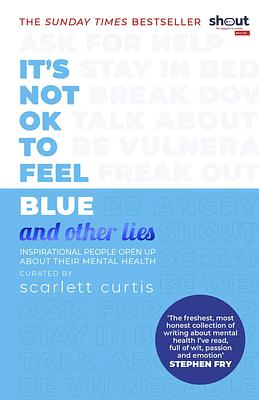 Scarlett Curtis
It's Not OK To Feel Blue (And Other Lies)
A collection of non-fiction essays from authors, comedians, actors, musicians and others. 70 individuals share their own experience of mental health and dispel the lie and other untruths that it's NOT okay to feel blue. These essays and first-hand accounts show that many of us struggle with our mental wellbeing, and that is okay. It is okay to feel down. It is okay to feel overwhelmed. It is okay to struggle to talk about it. We are not alone.