Looking for more in Book Lists?
Beautiful Books for Babies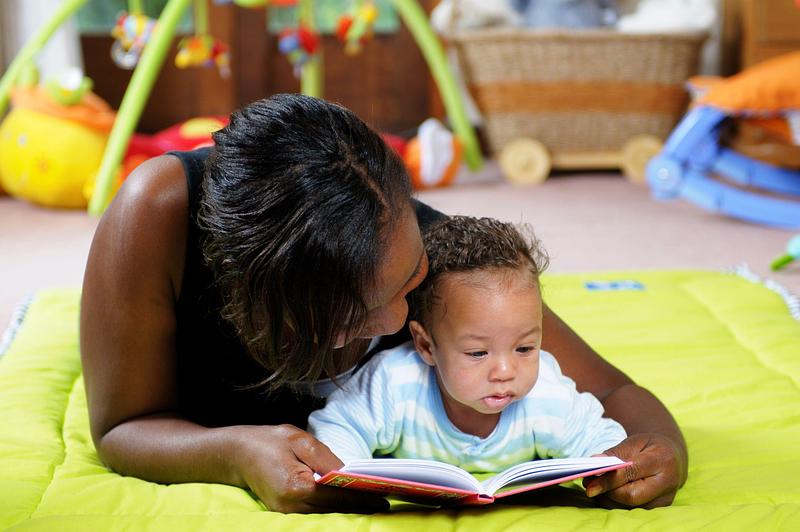 It's never too early to introduce your baby to the wonderful world of books! From books with mirrors and flaps to rhyming stories to splash about with at bathtime, find your wee ones favourite in this selection of classic and new baby books.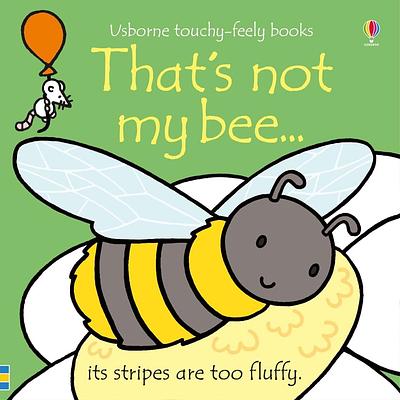 Fiona Watt
Rachel Wells
That's not my bee
Create a buzz with this adorable board book from the award winning That's Not My…series. Little hands will love exploring the touch and feel elements of each colourful spread – sparkly wings, rough hives and fuzzy tummies! Full of character and a repetitive pattern that helps to engage even the tiniest of readers, a great addition to any baby's first library.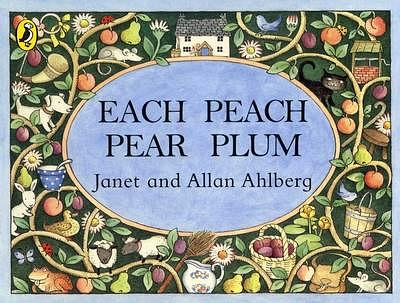 Allan Ahlberg
Janet Ahlberg
Each, Peach, Pear, Plum
See how many nursery rhyme and fairy tale characters you can spot in the pages of this classic picture book! Hearing your voice offers comfort to your baby, and they will particularly love tuning in to the rhyme and rhythm of this story as you cuddle up together. As your baby grows, you will be able to explore more of the detail on each page – particularly the final spread featuring all of the characters!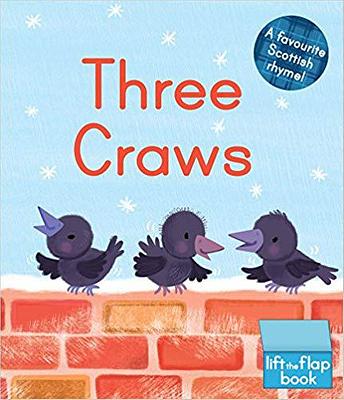 Melanie Mitchell
Three Craws
The traditional Scots song is brought to life with humour and playfulness in this cheeky wee board book for babies. Books based on songs like this are so versatile; sing along to them at nap time or just before bed to help soothe your little one, or just simply read them and talk to your baby about what you see in the pictures.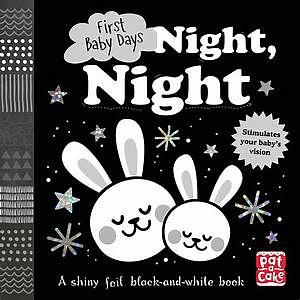 Mojca Dolinar
Baby's First Days: Night, Night
As babies eyes are developing and learning to focus on the world around them, black and white books like Night, Night, with their simple lines and bold patterns are easier for them to engage with. This adorable wee book has tactile shiny elements to grab your baby's attention, and the end to little bunny's busy day couldn't be more perfect: bath, story... bed!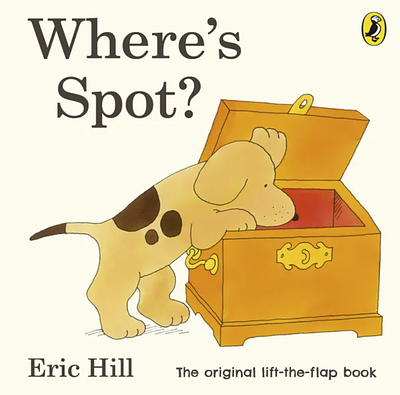 Eric Hill
Where's Spot?
It's dinner time and naughty Spot is missing. Where can he be? Spot's mum sets out to search for him in all the usual places and comes across some other animal friends as she goes. This timeless lift-the-flap story featuring our favourite cheeky puppy has been enjoyed by families for over 40 years. It has a simple, repetitive structure, and bright, bold pictures to captivate even the youngest of babies.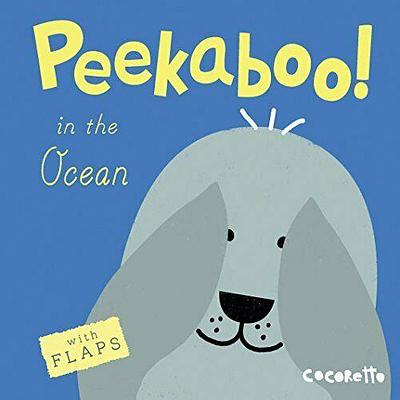 Cocoretto
Peekaboo! in the Ocean
Babies love a game of peekaboo. And even more so when they have an array of friendly sea creatures to play it with them! Lift the large flaps to find out who's hiding beneath – is it creeping octopus or maybe swimming turtle? Bold, bright illustrations fill the page, making it easy for young eyes to focus on what they're seeing, and the repetitive structure of the narrative will have wee ones hooked from the first page.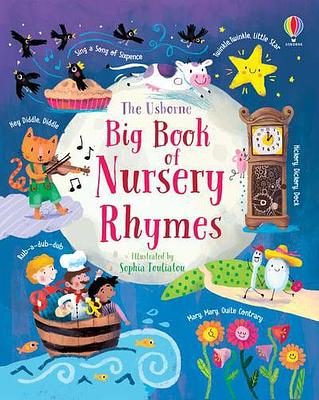 Felicity Brooks
Sophia Touliatou
The Usborne Big Book of Nursery Rhymes
We're all about the songs and rhymes at Bookbug, and this brightly illustrated book is a great place to start. Each sturdy page features a different classic nursery rhyme, many of which you'll hopefully get to share with us at one of our Bookbug Sessions. This is a book that will grow with your baby, giving you lots to point out and talk about together at different ages and stages of your child's development.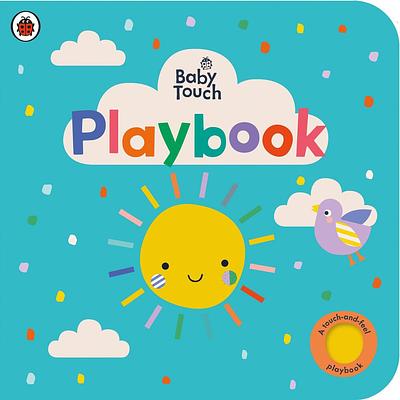 Ladybird
Baby Touch: Playbook
There's so much to talk about together on every page of this interactive board book. It's bursting with colours, textures, flaps and mirrors, ideal for babies starting to explore the world with their little hands. Dip in and out at times of play, practice some favourite animal noises, and even share a few rhymes together as you go. A real delight for the senses!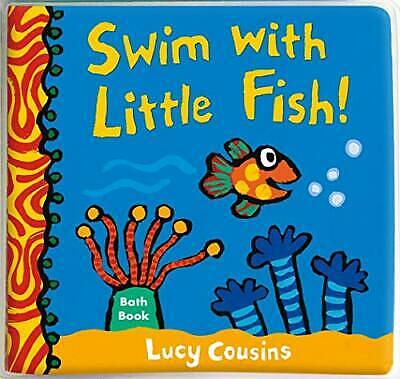 Lucy Cousins
Swim with Little Fish
A colourful underwater adventure awaits your little one in this adorable bath book. Meet Little Fish and friends as you journey through the water – and get ready for a big wet kiss at the end! Simple rhyme and playful language help to bring the pages of this short book to life, and as your baby grows, this will be a great book for helping them get to grips with their colours.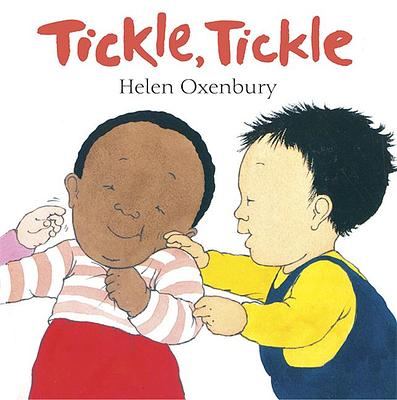 Helen Oxenbury
Tickle Tickle
An absolute classic, this is one of the first books to ever appear in the Bookbug Baby bag. Each page is full to bursting with babies and toddlers doing what they enjoy best: getting messy, splashing in the bath and enjoying a tickle! The gentle rhyme and steady rhythm of this simple book ensures it's one to be enjoyed again and again, especially at bedtime.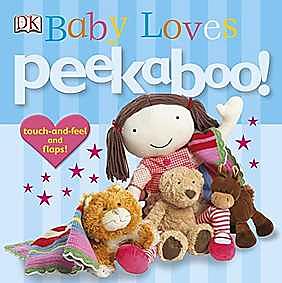 DK
Baby Loves Peekaboo!
Have you ever noticed how much babies love to look at other babies? Seeing babies in the pages of books is a great way for them to explore faces, but also the emotions that can be expressed through facial expression. As well as large, bright photographs of babies having fun playing peekaboo, this adorable lift the flap book also has shiny and tactile elements for your baby to explore.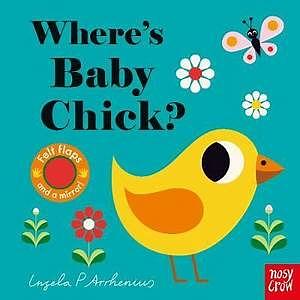 Ingela P Arrhenius
Where's Baby Chick?
​A baby book with real style and beauty! Soft, felt flaps reveal baby animals hiding behind buckets, hay bales and even balls of wool. A retro colour palette and clever use of pattern keeps each spread looking fresh and modern - but perhaps best of all is the surprise mirror at the end! Mirrors are a sensory delight for very young babies. They help them explore their own face close up, as well as supporting their vision and social development.