Looking for more in Book Lists?
Uplifting books about LGBTQ+ characters that our community loves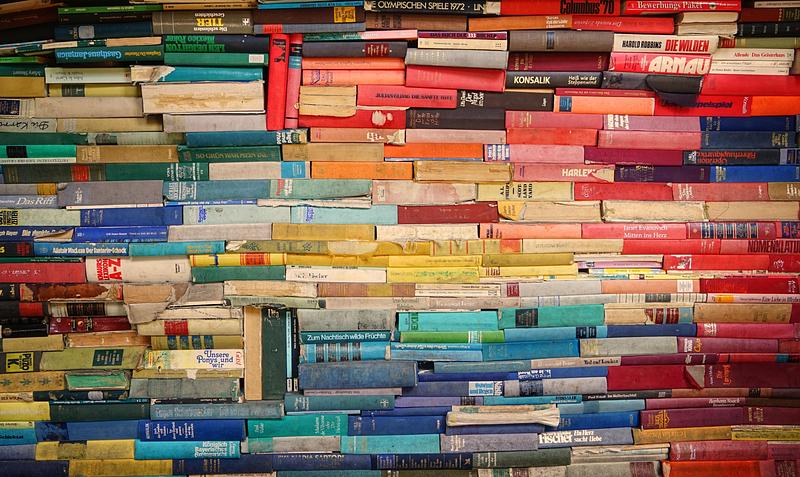 To celebrate LGBT History Month, we asked for your favourite uplifting books about LGBTQ+ characters.
You shared some brilliant smile-inducing, heart-swelling LGBTQ+ reads, covering everything from picture books and YA to adult memoir and fiction...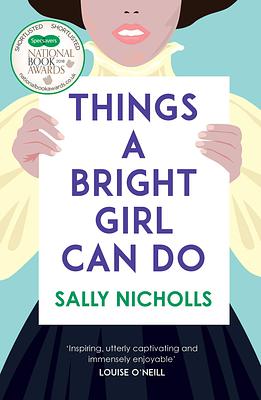 Sally Nicholls
Things a Bright Girl Can Do
On the cusp of World War One, three teenagers in England join the fight for women's freedom. May, Evelyn, and Nell all have their own reasons for joining the suffragette and suffragist movements in this brilliant historical fiction exploring feminism, class, sexuality and equality.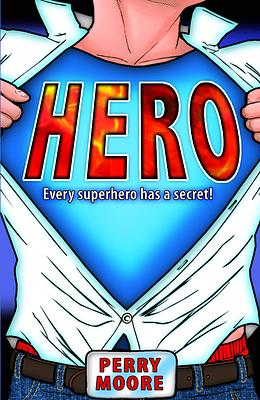 Perry Moore
Hero
Teenager Thom Creed lives a life of secrets: he has hidden special powers, his father is an outcast, and he's been asked to join a league of aspiring superheroes. This is an unforgettable and uplifting story about love, loss and redemption.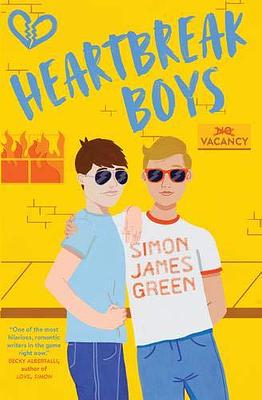 Simon James Green
Heartbreak Boys
When Jack and Nate's respective exes spark up a new romance together, the boys are left single and jilted. Determined not to be beaten by their break-ups, the pair end up faking an epic summer of fun on social media, which turns into something real. Heartbreak boys is a hilarious and touching read for rom-com lovers.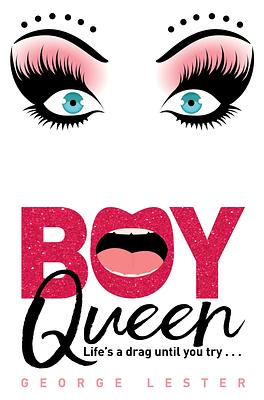 George Lester
Boy Queen
Robin Cooper's friends are all heading off for university while he faces rejection letters from drama schools across the country. After a night at a local drag show, he realises a less conventional path may be just the right thing for him. This brilliant coming-of-age YA novel explores self-acceptance and the world of Drag.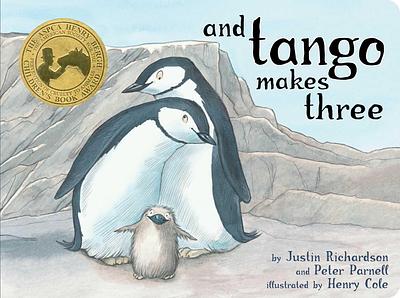 Henry Cole
Justin Richardson
Peter Parnell
And Tango Makes Three
Roy and Silo are two male penguins who live at Central Park Zoo. They love to do everything together and even build a nest like the other penguin couples. When one of the zookeepers brings them an egg in need of parents, they create a special new family together. This smile-inducing story is all the more heart-warming because it's true!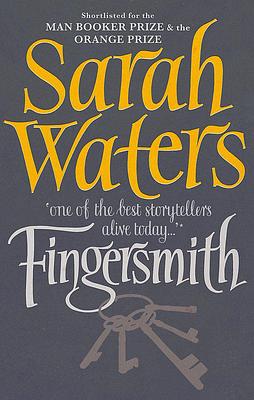 Sarah Waters
Fingersmith
Set in Victorian London, Fingersmith follows the life of an orphan named Sue Trinder, who grows up amongst petty thieves. Her story becomes entangled with another orphan living in a mansion a few miles away when she becomes involved in a strange scheme. This novel is a fantastic new gothic tale full of unbelievable twists and turns.
Madeline Miller
The Song of Achilles
Miller's epic retelling of Homer's Iliad explores the complex relationship between Patroclus, an exiled prince, and Achilles, son of King Peleus. A brilliant read perfect for anyone interested in ancient Greece and its mythology.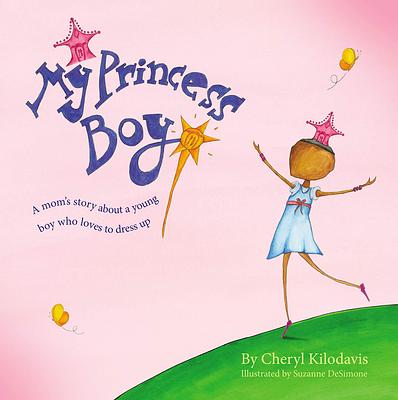 Cheryl Kilodavis
Suzanne DeSimone
My Princess Boy
This heart-warming picture book is all about a boy named Dyson who loves the colour pink, sparkly things and dressing up as a Princess. His family loves and accepts him just how he is in this beautiful story, inspired by the author's son, calling for an end to bullying and judgement.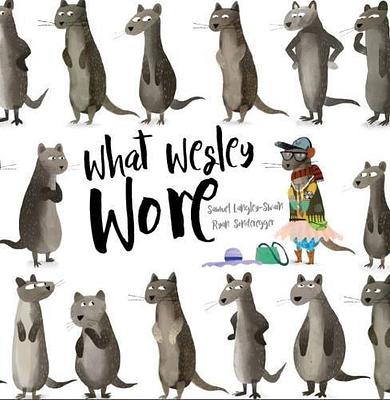 Ryan Sonderegger
Samuel Langley-Swain
What Wesley Wore
Sometimes being yourself can make you feel like you don't belong. In Westburrow Wood, all the weasels stick to the norm and follow the rules. Except for Wesley, who loves wearing loud and colourful clothes. This ultimately uplifting story is all about self-acceptance and celebrating difference.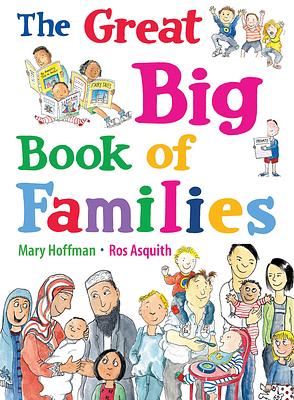 Mary Hoffman
Ros Asquith
The Great Big Book of Families
There's no such thing as a typical family, but each one is special and unique in its own way. This wonderful and inclusive picture book celebrates families in all their various shapes and sizes.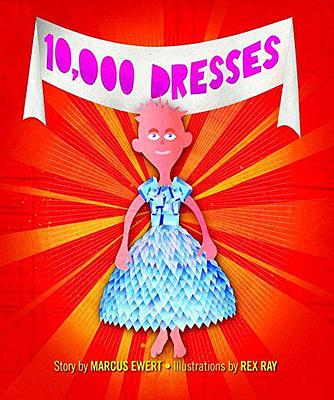 Marcus Ewert
Rex Ray
10,000 Dresses
Bailey dreams about being a girl and wearing dresses. But when Bailey's awake, nobody understands why a boy would want to dress-up. When Bailey meets Laurel, a new friend who helps Bailey make dresses, dreams turn into reality. An inspiring story about being the person you feel you are inside.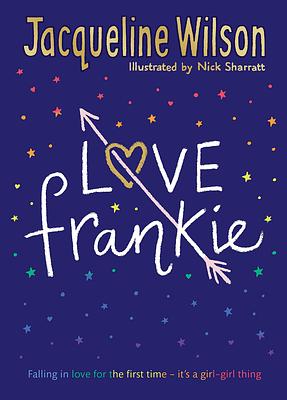 Jacqueline Wilson
Nick Sharratt
Love Frankie
Much-loved children's author Jacqueline Wilson is known for tackling important issues in young people's lives with sensitivity and heart. Navigating through parent illness, growing up, sexuality, and falling in love for the first time, Love Frankie is no exception.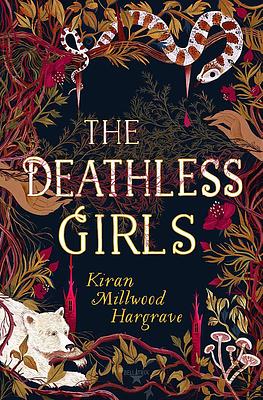 Kiran Millwood Hargrave
The Deathless Girls
This YA debut is a fantastical, feminist, gothic gem! The Deathless Girls explores Dracula's brides' untold story in this chilling yet romantic tale of love and companionship.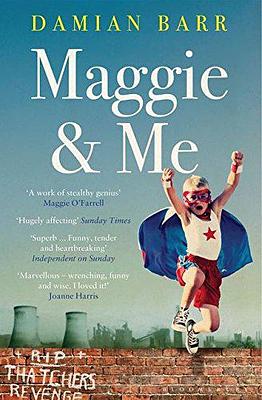 Damian Barr
Maggie & Me
Damian Barr's autobiography tells his story of growing up gay in Thatcher's Britain. Written with humour and compassion, Barr covers his experiences of sectarianism, class, violence, strikes, AIDS, and Clause 28 in this snapshot of life under the iron lady.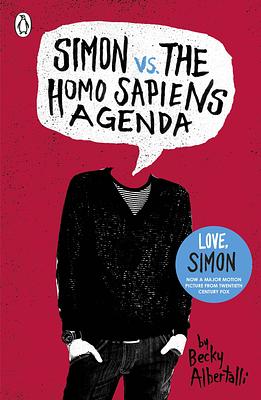 Becky Albertalli
Simon vs. The Homo Sapiens Agenda
The book behind the hit film, Love Simon, this YA bestseller follows 17-year-old Simon as he navigates love, friendship and coming out in high school. This coming-of-age novel is touching and funny in equal measure.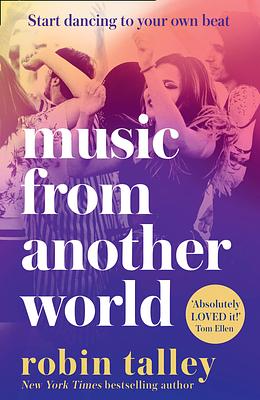 Robin Talley
Music From Another World
The USA in the 1970s. Seventeen-year-old Tammy is tired of hiding the fact she is gay from her conservative family and community. Her pen-pal Sharon lives thousands of miles away in the exciting city of San Francisco but still has secrets to hide. A rebellious and empowering read about standing out as your true self.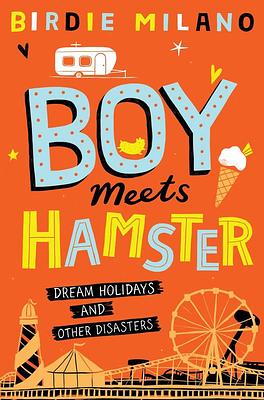 Birdie Milano
Boy Meets Hamster
Birdie Milano's hilarious debut follows fourteen-year-old Dylan Kershaw's attempts to create holiday romance at Starcross Sands, Cornwall's Crummiest Caravan Park. He's desperate to win the heart of the boy next door, but the park's massive hamster mascot, Nibbles, keeps getting in the way. Boy Meets Hamster is a brilliant, laugh-out-loud rom-com.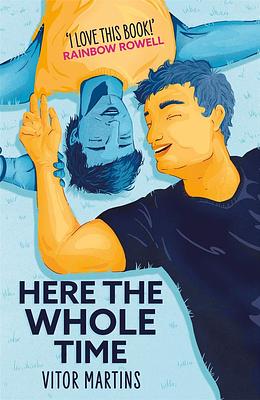 Vitor Martins
Here The Whole Time
Felipe can't wait for school to finish for summer so he can escape the constant reminders he's fat. But when his mum announces his neighbour, Caio, will be staying with them while his parents are on vacation, all hope for a quiet break is lost. How will Felipe entertain the boy he's had a crush on forever and deal with his body insecurities? A heart-warming and uplifting novel about self-love and acceptance.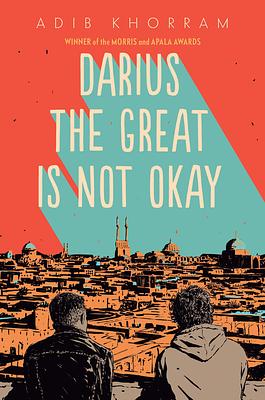 Adib Khorram
Darius The Great Is Not Okay
Darius has never really fit in at home, and he's sure things will be the same in Iran. He's always been pretty geeky, and his clinical depression hasn't helped him find friends. But when Darius meets Sohrab, the boy next door, he finally feels like he belongs. A heartfelt and truthful YA debut.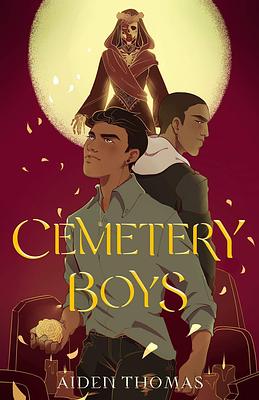 Aiden Thomas
Cemetery Boys
Yadriel is a trans boy determined to prove himself a real brujo to his traditional Latinx family, who struggle to accept his true gender. In the process of doing this, Yadriel performs a ritual that winds up summoning a ghost he can't get rid of. But, the more time he spends with him, the less he wants to let him leave. Cemetery Boys is an enchanting, paranormal YA debut.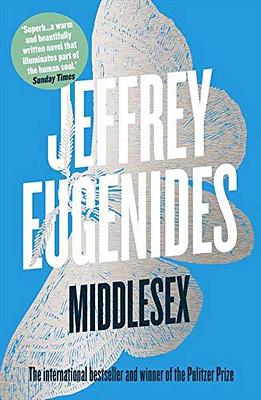 Jeffrey Eugenides
Middlesex
In 1970s Michigan, girls' school student Calliope Stephanides' unique family secret will turn her into Cal, the narrator of this intersex, inter-generational epic of immigrant life in 20th century America.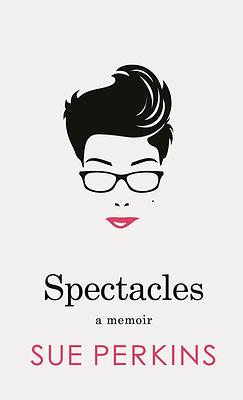 Sue Perkins
Spectacles: A Memoir
Sue Perkins' memoir and first book offers a hilarious, moving and creative insight into the much-loved comedian and TV presenter's life.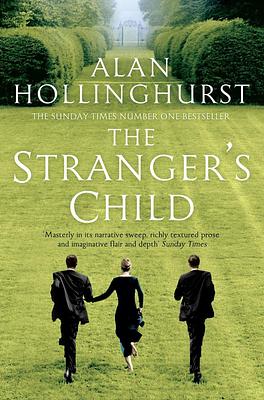 Alan Hollinghurst
The Stranger's Child
In the summer of 1913, George Sawle brings his Cambridge schoolmate, Cecil Valance, to visit his family's home outside London. Both George and his sister Daphne become enthralled by the handsome, young poet, triggering a tragic love story over decades of secrets and lies.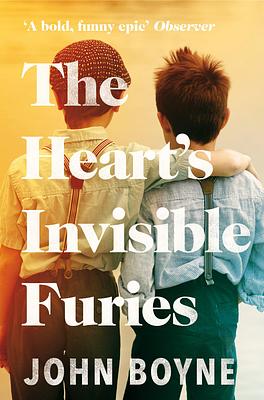 John Boyne
The Heart's Invisible Furies
Cyril is adrift in the world: an adopted child born out of wedlock, he spends his life coming to know where he came from. Boyne's novel tells the story of Ireland from the 1940s to today through the eyes of one ordinary man who struggles to find a sense of self. A moving novel about identity, belonging and the strength of the human spirit.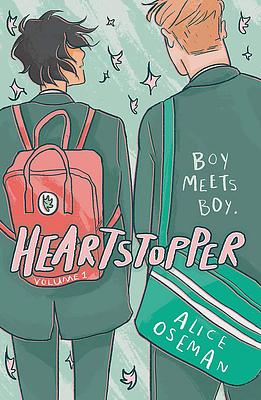 Alice Oseman
Heartstopper
This much-loved graphic novel series follows the story Charlie and Nick. They become fast friends after meeting in school, and although Charlies is falling hard for Nick, he doesn't think he has a chance. A truly heart-warming read about love, friendship, loyalty and mental illness.