Looking for more in Book Lists?
Uplifting books about LGBTQ+ characters
Genre:
Fiction, History, Humour, Identity, LGBTQ+, Non-fiction, Relationships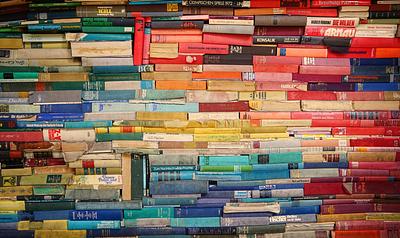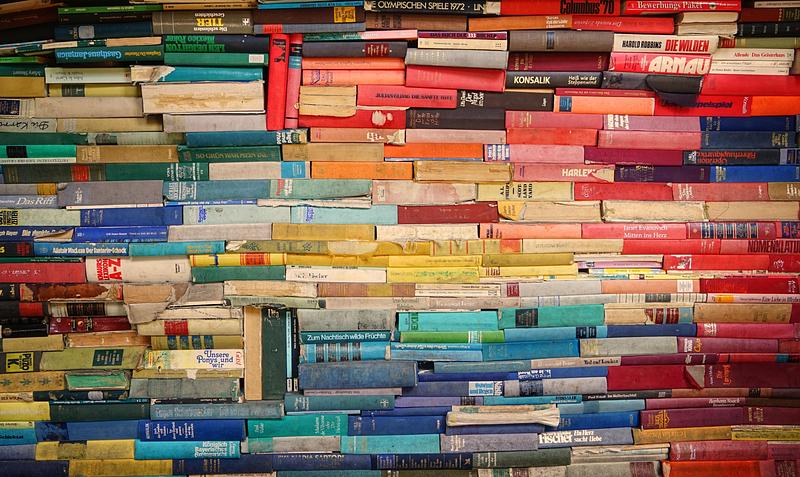 These brilliant smile-inducing, heart-swelling LGBTQ+ reads are a few of our top recommendations and some favourites from our community – covering everything from memoir to graphic novels and low stakes fantasy.
Madeline Miller
The Song of Achilles
Miller's epic retelling of Homer's Iliad explores the complex relationship between Patroclus, an exiled prince, and Achilles, son of King Peleus. A brilliant read perfect for anyone interested in ancient Greece and its mythology.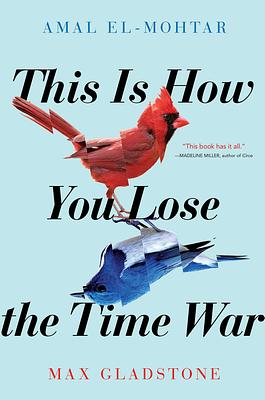 Amal El-Mohtar
Max Gladstone
This is How You Lose the Time War
An incredibly poetic look at falling in love across a divide. Two rival agents, Red and Blue, write letters to each other across space and time. This is a totally unique book, with all of Red's letters written by one author, and Blue's letters the other – creating two dynamic voices with their own meditations on love, life and time.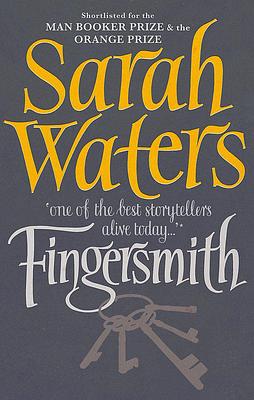 Sarah Waters
Fingersmith
Set in Victorian London, Fingersmith follows the life of an orphan named Sue Trinder, who grows up amongst petty thieves. Her story becomes entangled with another orphan living in a mansion a few miles away when she becomes involved in a strange scheme. This novel is a fantastic new gothic tale full of unbelievable twists and turns.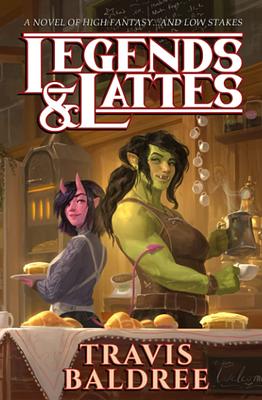 Travis Baldree
Legends and Lattes
For fans of fantasy, this cozy read is a perfect for escaping. After decades of fighting Viv decides to lay down her sword and pick up a coffee cup and open a cafe in a faraway town. A comforting slice of life with romance and joy mixed in!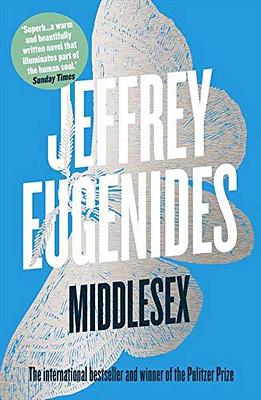 Jeffrey Eugenides
Middlesex
In 1970s Michigan, girls' school student Calliope Stephanides' unique family secret will turn her into Cal, the narrator of this intersex, inter-generational epic of immigrant life in 20th century America.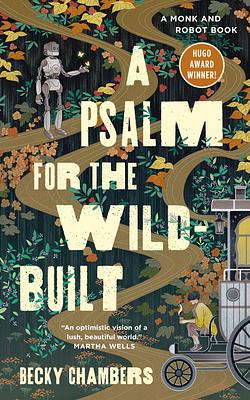 Becky Chambers
A Psalm for the Wild-Built
Dex, a tea monk, feels lost in their life. Whilst travelling through mountains and sleepy towns they bump into Mosscap – the first robot to be found in centuries since they all moved out to the wilderness. Together Mosscap and Dex learn a lot about what a good life is.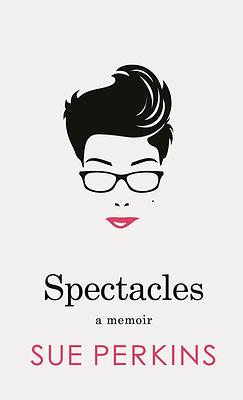 Sue Perkins
Spectacles: A Memoir
Sue Perkins' memoir and first book offers a hilarious, moving and creative insight into the much-loved comedian and TV presenter's life.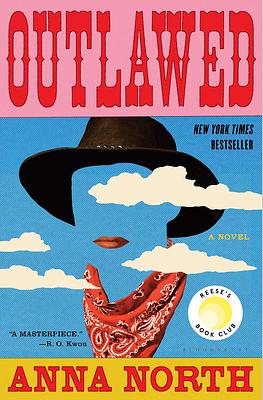 Anna North
Outlawed
Feminism takes the forefront in this gripping and adventurous American Western, following a group of women and gender fluid characters who have been thrown out from society. Ada first meets the notorious Hole in the Wall Gang in 1894, cast away from her small town and suspected as a witch when she doesn't become pregnant. The daughter of a midwife, Ada finds her place in the group through her usefulness with medicine and joins them on a dangerous mission to create a safe haven for women in similar situations.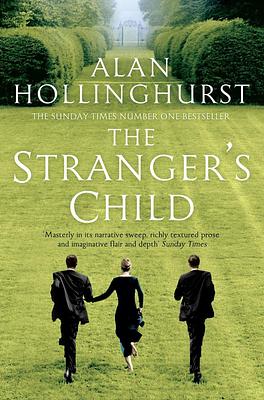 Alan Hollinghurst
The Stranger's Child
In the summer of 1913, George Sawle brings his Cambridge schoolmate, Cecil Valance, to visit his family's home outside London. Both George and his sister Daphne become enthralled by the handsome, young poet, triggering a tragic love story over decades of secrets and lies.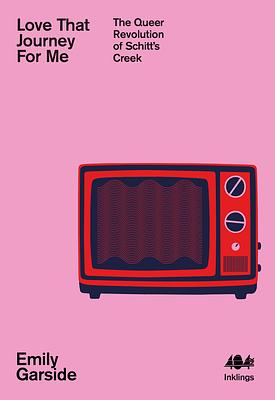 Emily Garside
Love That Journey For Me: The Queer Revolution Of Schitt's Creek
A pocket-sized deep dive into the adored Canadian sitcom Schitt's Creek. This book is a brilliant, speedy read for anyone needing an extra dose of queer joy. Packed with articulate insights, it's essential reading for fans who want to geek out on and celebrate the nuance with which Schitt's Creek reshapes LGBTQ+ stories.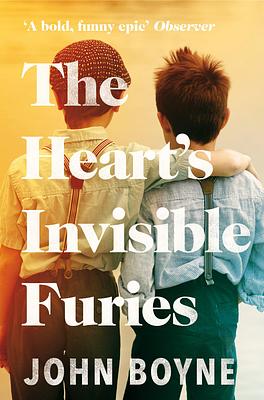 John Boyne
The Heart's Invisible Furies
Cyril is adrift in the world: an adopted child born out of wedlock, he spends his life coming to know where he came from. Boyne's novel tells the story of Ireland from the 1940s to today through the eyes of one ordinary man who struggles to find a sense of self. A moving novel about identity, belonging and the strength of the human spirit.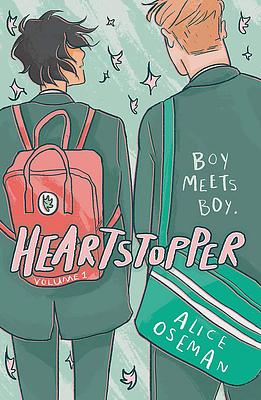 Alice Oseman
Heartstopper
This much-loved graphic novel series follows the story Charlie and Nick. They become fast friends after meeting in school, and although Charlies is falling hard for Nick, he doesn't think he has a chance. A truly heart-warming read about love, friendship, loyalty and mental illness.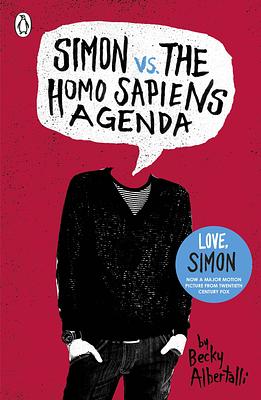 Becky Albertalli
Simon vs. The Homo Sapiens Agenda
The book behind the hit film, Love Simon, this YA bestseller follows 17-year-old Simon as he navigates love, friendship and coming out in high school. This coming-of-age novel is touching and funny in equal measure.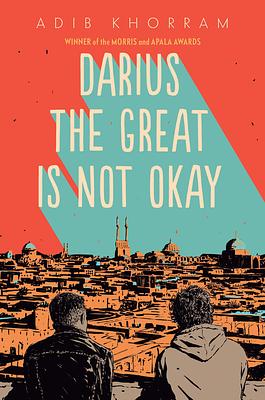 Adib Khorram
Darius The Great Is Not Okay
Darius has never really fit in at home, and he's sure things will be the same in Iran. He's always been pretty geeky, and his clinical depression hasn't helped him find friends. But when Darius meets Sohrab, the boy next door, he finally feels like he belongs. A heartfelt and truthful YA debut.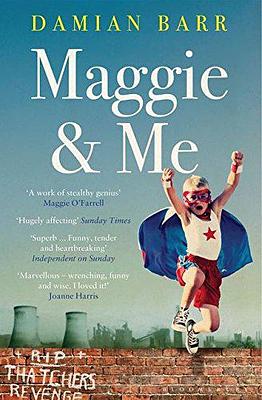 Damian Barr
Maggie & Me
Damian Barr's autobiography tells his story of growing up gay in Thatcher's Britain. Written with humour and compassion, Barr covers his experiences of sectarianism, class, violence, strikes, AIDS, and Clause 28 in this snapshot of life under the iron lady.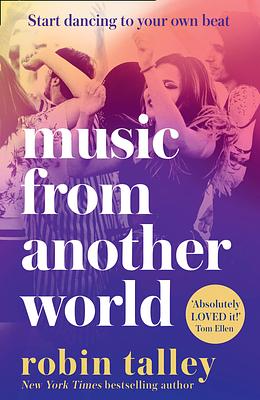 Robin Talley
Music From Another World
The USA in the 1970s. Seventeen-year-old Tammy is tired of hiding the fact she is gay from her conservative family and community. Her pen-pal Sharon lives thousands of miles away in the exciting city of San Francisco but still has secrets to hide. A rebellious and empowering read about standing out as your true self.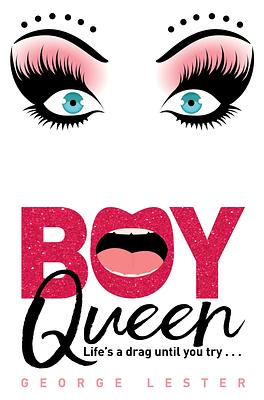 George Lester
Boy Queen
Robin Cooper's friends are all heading off for university while he faces rejection letters from drama schools across the country. After a night at a local drag show, he realises a less conventional path may be just the right thing for him. This brilliant coming-of-age YA novel explores self-acceptance and the world of Drag.