Looking for more in Book Lists?
Picture books to encourage empathy
Genre:
Relationships, Wellbeing
Audience:
Families, Professionals, 3-5, Toddler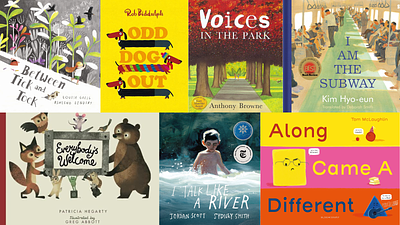 Picture books can hold up a mirror to our own lives and experiences, but also those of other people. They can illuminate the inner thoughts and feelings of others, and in doing so, encourage us all to see the world from different perspectives. In the pages of these 12 books are stories that explore kindness, acceptance and a celebration of difference - hopefully encouraging empathy from even the youngest of children.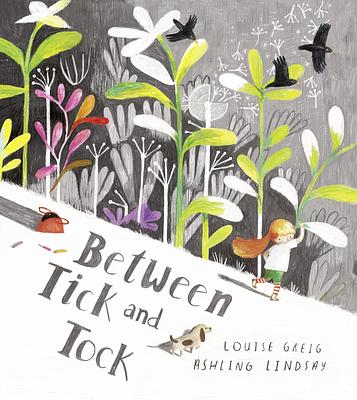 Aisling Lindsay
Louise Greig
Between Tick and Tock
In a busy city, a little girl lives in the face of a clock tower. In one magic moment, time freezes and she helps the city – she finds a stray dog, helps a lonely child find a friend and adds some colour to the city. A beautiful lyrical picture book about the wonder of small acts of kindness.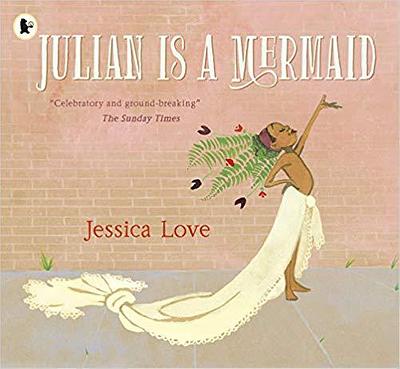 Jessica Love
Julian is a Mermaid
Julian is in awe of the glamorous women dressed as mermaids he glimpses on his journey home from the pool with grandma. He'd love to dress like a mermaid himself – but what would grandma think? This uplifting story is beautiful on every level. The narrative is sparse yet powerful, and there's a dreamy, carnival spirit in the illustrations that light up every page. This is a joyful celebration of love and diversity - Julian and his grandma show us the importance of embracing our inner selves and the power of acceptance.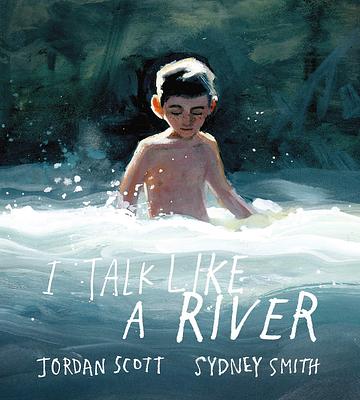 Jordan Scott
Sydney Smith
I Talk Like a River
This book follows the day in a life of a young boy with a stutter. The art cleverly shows his feelings throughout the day: fear, anticipation and ultimately, acceptance and relaxation when he finds kinship with the river during a walk with his dad. An insightful look into how not everyone experiences life in the same way.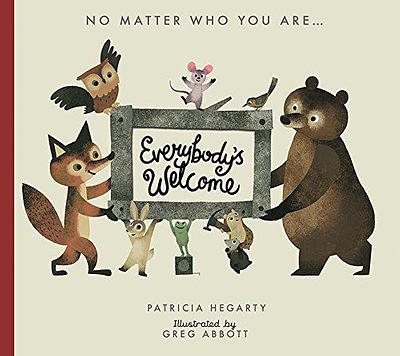 Greg Abbott
Patricia Hegarty
Everybody's Welcome
Deep in the forest, a friendly mouse sets off to build a new home for frog. Page by page, a host of other displaced animals ask if they can seek refuge too. Mouse welcomes them all with open arms, displaying kindness and empathy towards all he/she meets. Beautiful peep-holes and warm, welcoming illustrations add to the appeal of this adorable, timely book and the gentle, soothing rhyme and rhythm make it a dream to read aloud.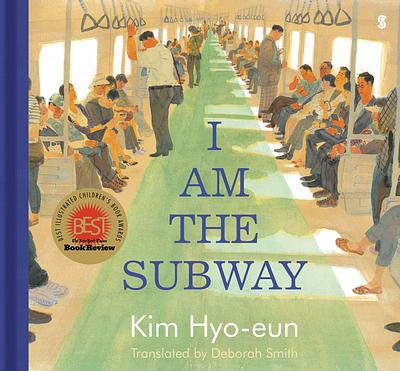 Deborah Smith
Kim Hyo-eun
I am the Subway
As a subway train stops at different stations across Seoul, each passenger gets on with a new story: a dad who is running late for work, a man who fixes shoes, a young girl who feels overwhelmed and isolated. Each character has a different perspective, and this book encourages us to think about the lives of everyone around us.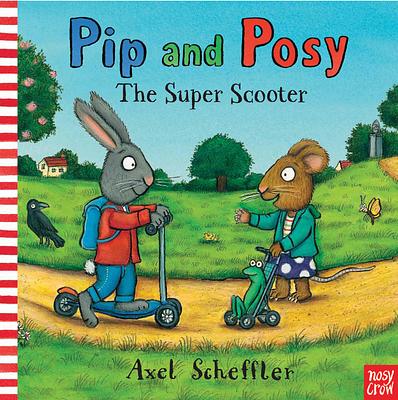 Axel Scheffler
Pip and Posy: The Super Scooter
Pip and Posy are great friends who love playing together. In this sweet little story, Posy has snatched Pip's scooter and tries to ride it – she soon falls off and hurts her knee. But instead of being cross, Pip comes running to her rescue. Axel Sheffler captures the emotions of small people just brilliantly. Little ones will be able to relate to the excitement of play just as much as the pain of hurting themselves. Pip reacts to poor Posy's situation with empathy and kindness, the perfect role model to very young children starting to learn about the meaning of friendship (and the pitfalls of toys on wheels!).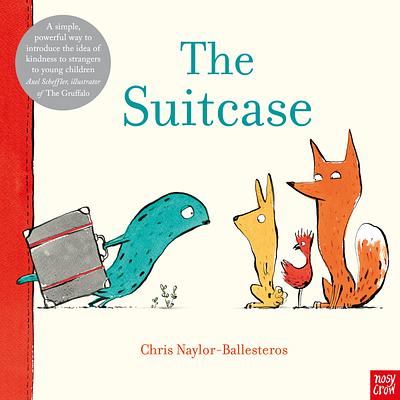 Chris Naylor-Ballesteros
The Suitcase
When a strange creature arrives carrying nothing but a suitcase, the other animals become suspicious. But when they break into the suitcase and discover more about the new arrival, they quickly do what they can to help make the stranger feel welcome. A gentle tale about kindness and understanding, and a timely reminder of the importance of putting ourselves in the shoes of other people before judging. With very few words, but a clear visual narrative, this is a picture book that sends an important message to even the youngest of children.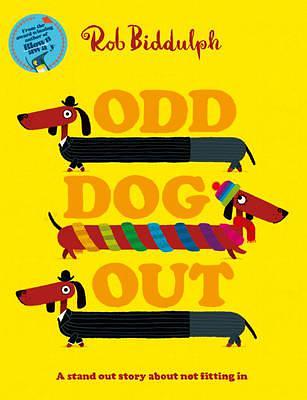 Rob Biddulph
Odd Dog Out
This uplifting story features a dog who dares to be different, but longs to find other doggy pals that are just like her. She travels to a different town to find her tribe and realises that being different is actually the thing that makes her so wonderful! The rhyming text is spot on and Biddulph's stylish illustrations bring this daring little dog and her doggy world to life just perfectly. A clever book that reminds us all to embrace people, even those different than ourselves – and to always march to the beat of your own drum.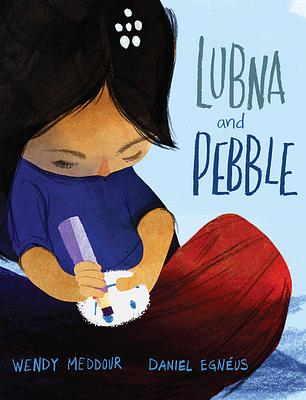 Daniel Egnéus
Wendy Meddour
Lubna and Pebble
Lubna tells everything to Pebble, her hopes and dreams, and her fears. Pebble listens and gives Lubna comfort at a time when nothing else seems certain. A carefully crafted story about the current refugee crisis – Meddour's story is beautifully and lyrically told and pitched perfectly for the young reader. Many themes run throughout the book, but what stands out is that even in the bleakest situations, kindness and friendship can still find their way through. An important and timely book to help children understand experiences that might be different from their own.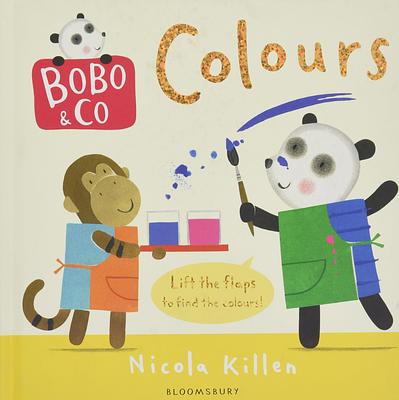 Nicola Killen
Bobo and Co: Colours
This chunky board book is one in a series of bright and colourful lift-the-flap books based around Bobo the panda and his animal friends. In Colours, the gang want to paint a picture for their friend but things get a bit messy and chaos ensues! This is a lovely book about sharing, and helps the youngest of children see that they can have lots of fun when they work together.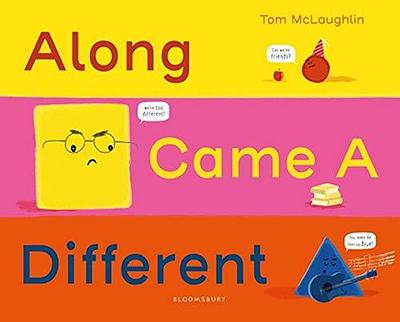 Tom McLaughlin
Along Came a Different
The Reds love being red and the Yellows love being yellow. But they don't like each other – and neither do the Blues! Before long, some divisive rules are brought in to keep everyone's different worlds apart ('No sharing!' and 'No being friends!'). It's only when a really different character comes along that the Reds, Yellows and Blues realise the world is a much happier place when you embrace each other's differences. A colourful book full of bold wee characters and a simple message at its heart.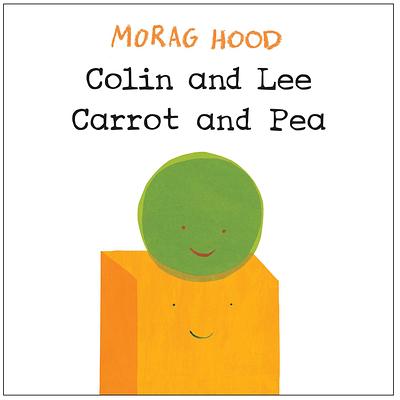 Morag Hood
Colin and Lee, Carrot and Pea
Colin isn't like other peas, he's orange, rectangular, very tall and… he's a carrot! He may not be very good at playing hide and seek, but he makes an amazing slide and an excellent tower. Colin and Lee couldn't be more different but they are the best of friends. Deceptively simple and extremely funny, Colin and Lee is a fantastic way to introduce the idea of diversity and empathy to young readers. It is an uplifting story about friendship and acceptance, and one which celebrates difference in all its green and orange glory.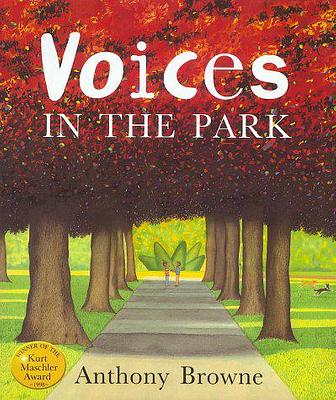 Anthony Browne
Voices in the Park
Anthony Browne delivers another clever and thought-provoking read in this tale told from four different perspectives on the same journey through the park. Each version of events from all four characters, one after the other, gives depth to this simple story, and warns us never to judge others until we have walked in their shoes. The detailed illustrations are bound to spark further discussions, and Browne's use of voice is wonderful in this engaging book for slightly older children.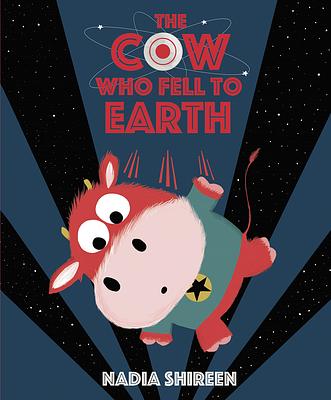 Nadia Shireen
The Cow Who Fell to Earth
When a little cow catapults from the sky into a field of sheep, a whole lot of calamity ensues. The sheep can't work out what she's saying and even the cows can't understand her! Will she ever be able to get back home? Little ones will love the bright, comic book-style illustrations and the opportunities to join in with sounds, words and phrases throughout – particularly the many 'Mooooooos' from Dave the cow'! Children will giggle along, but hopefully they'll also learn a little about friendship, acceptance and helping those in need.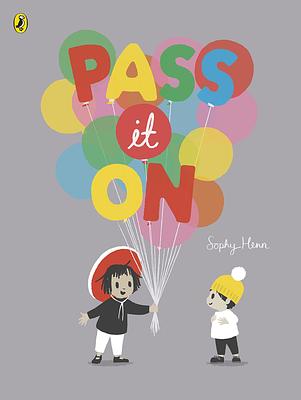 Sophy Henn
Pass It On
Is there something that made you feel good today? Can you pass it on? Or maybe something that made you chuckle? And if you know someone who is feeling blue maybe 'a hug, a hum, or a happy face' will cheer them up. Sophy Henn's book is all about sharing kindness with others – it is a little nugget of joy, full of feel-good positivity that can't help but make you smile. The cheery illustrations are bright and distinctive, and perfect for little ones to engage with. A great book to start a conversation about emotions and feelings.