Looking for more in Book Lists?
Books for young people who want to change the world
Genre:
Activism, Environment, Non-fiction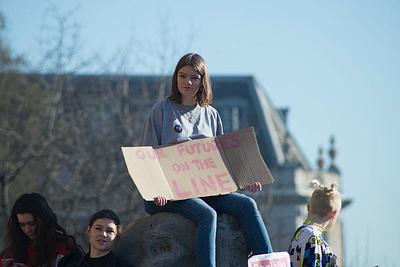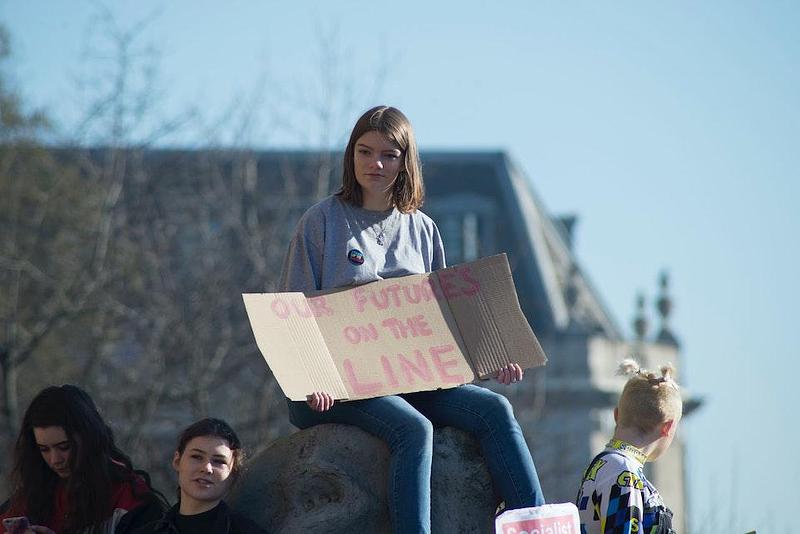 Books to inspire young people to enact change in their community or society, and to empower them to make the world better place for us all to live.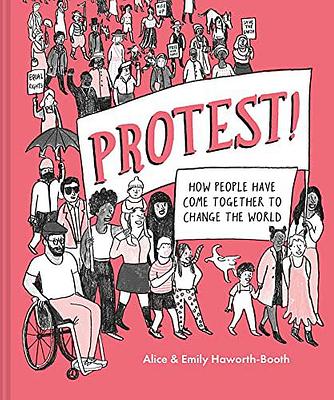 Alice Haworth-Booth
Emily Haworth-Booth
Protest! How People Have Come Together To Change The World
Bright and bold, Protest! is filled with historical examples of non-violent activism and the stories of individual and groups who have changed our world. The diversity of movements included is superb, from the Abeokuta Women's Revolt in Nigeria, to the Solidarnosc Movement in Poland, to the Stonewall Riots in New York. This is a book that will inspire and empower, showing readers that they too can peacefully take a stand and change the world for the better.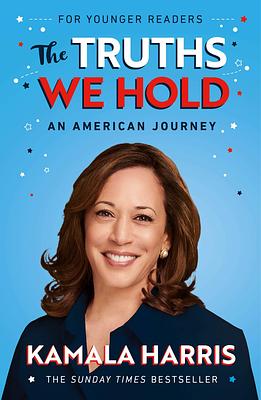 Kamala Harris
The Truths We Hold: An American Journey
Vice President Harris' book really shines a light on unfairness and inequality and the need for us all to find ways to speak up for those who cannot make their voices heard. It is much more than a memoir as she uses her own experience to show the importance of communities working together, standing up against what is wrong and finding ways to help those who are struggling. Her personal, professional and political experiences are clearly documented and her insights into the mortgage foreclosure crisis and the challenges for families living in poverty are eye-opening.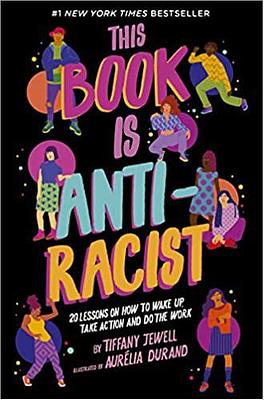 Aurélia Durand
Tiffany Jewel
This Book Is Anti-Racist
A book which begins by asking who you are, it invites us to explore identity and consider what makes us who we are, what our influences have been and what unconscious bias we might hold. Understanding ourselves is key to understanding our deep-seated beliefs but Tiffany Jewell asserts that "You have the right to be seen and understood without having to compromise who you are." In reading this book you are asked to choose your path, consider when to listen and when to interrupt, use your privilege to speak out against what is wrong and ensure that you are not just "not racist" but that you are "anti racist" so that racism can be undone and everyone can be empowered.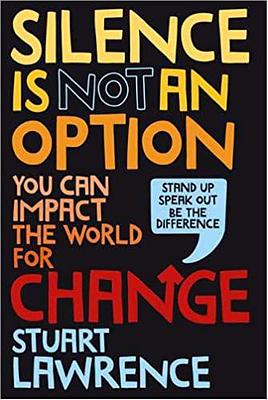 Stuart Lawrence
Silence Is Not An Option
Stuart Lawrence is the younger brother of Stephen Lawrence who was murdered in a racially motivated attack in 1993. Having struggled with the grief and anger he felt after losing his beloved brother, Stuart became a teacher and has worked with young people for many years. In this book he seeks to encourage young people to value their uniqueness, set and work towards their own, specific goals, learn to deal with setbacks and play their part in making the world better for all. An inspiring, easy to follow guide for young people.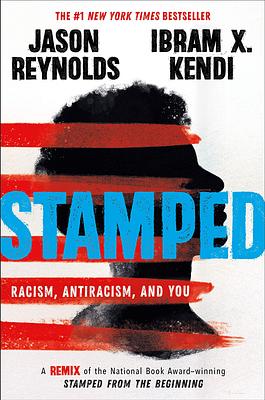 Ibram Kendi
Jason Reynolds
Stamped: Racism, Antiracism, and You
This book is an adaptation of Ibram X Kendi's adult book Stamped for young people. It explores the history of racism in America right up to the present day, taking readers on a journey and empowering young people to work towards a better, antiracist future.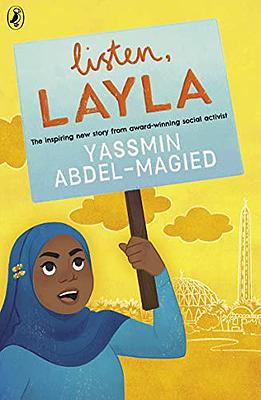 Yasmin Abdel-Magied
Listen, Layla
Listen Layla is a clever and nuanced story of a young woman understanding her identity, and how she can enact positive change by working to her strengths. Layla lives in Australia, but when we grandmother falls ill her family fly to Sudan to be with her. Whilst there, there is civil unrest and protests against the corrupt government. Layla finds herself swept up in protests she does not fully understand, and often makes dangerous and foolish decisions. It is an excellent read, with a core message to keen activists is to listen to those around you, and to enact change in the best way you are able.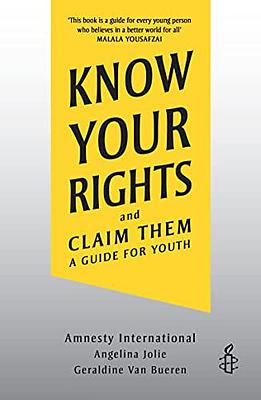 Angelina Jolie
Geraldine Van Bueren
Know Your Rights And Claim Them
All human beings have rights but the United Nations Convention on the Rights of the Child (UNCRC) is a legally binding international agreement which was created to protect the rights of EVERY child. The most widely ratified human rights treaty in the world it seeks to ensure that the best interests of the child will be met. The purpose of this book - suitable for young people and adults alike - is to make sure that young people know what their rights are, that they understand those rights and that they know how to go about claiming them. It is filled with real stories of actions taken by young people to exercise and claim their rights and provides an activist toolkit with a series of steps and tactics which can be followed to stay safe but get results.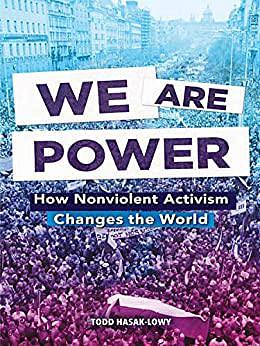 Todd Hasak-Lowy
We Are Power: How Nonviolent Activism Changes The World
Each chapter in the book focuses on a different nonviolent movement, from women's suffrage to civil rights, to lesser-known movements such as the farmworkers movement led by Cesar Chavez. Whilst the book primarily focuses on the individuals who have shaped our world, the author also demonstrates that the poser to change society rests with the public repeated and sustained peaceful and nonviolent protest. The book shows how nonviolence can be used to rectify inequality and overcome seemingly insurmountable power. The book clearly demonstrates to young people that they have the power to affect change in our world.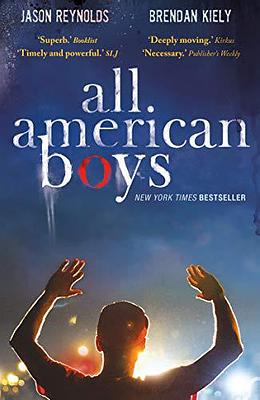 Brendan Kiely
Jason Reynolds
All American Boys
This story makes us think critically about our beliefs and the role we have to play in speaking out about what matters to us. When a young white boy, Quinn, witnesses the brutal attack of a young black boy, Rashad, by a policeman, Quinn initially wants to distance himself from what he has seen. While Rashad is assessing what has happened and physically and emotionally healing form his wounds, Quinn has to decide whether or not he is going to say anything. A timely book and a gripping read.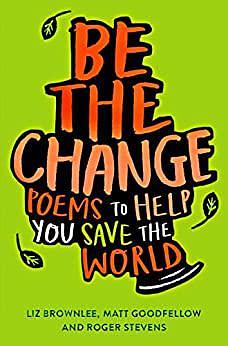 Liz Brownlee
Matt Goodfellow
Roger Stevens
Be The Change: Poems To Help You Save The World
A collection of poems that will inspire any reader to make a difference and save the world. Exploring themes from social justice and education to climate change, this is a moving and important collection of poems. Each is accompanied by text exploring the key issue highlighted in each poem, with a call to action and "how you can help". This is an empowering collection of poetry, perfect for reading aloud.