Looking for more in Book Lists?
Great reads for Black History Month
Genre:
History, Identity, Illustration, Music, Non-fiction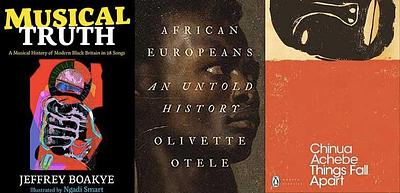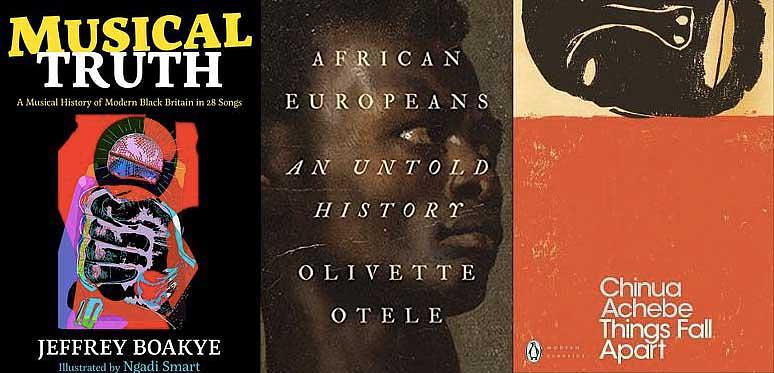 October is Black History Month(this link will open in a new window), and the perfect time for readers of all ages to delve into these great reads about Black history in Britain and across the world.
For younger readers, take a look at our list of Black History Month books for children and young adults.
Looking for more information? Take a look at Black History Month UK(this link will open in a new window), The Black Curriculum(this link will open in a new window) campaign, and Black History Month UK's resource pack(this link will open in a new window).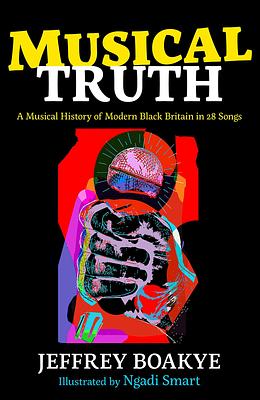 Jeffrey Boakye
Ngadi Smart
Musical Truth: A Musical History of Modern Black Britain in 28 Songs
In this immersive musical read, Jeffrey Boakye describes the arrival of the Windrush generation as marking the start of modern black Britain. Each chapter introduces a new song from the global music community, using the sounds of the past to trace Britain's black history. From calypso to reggae to grime – Jeffrey discusses the power of music as a form of celebration, resistance, means to talk about oppression and more.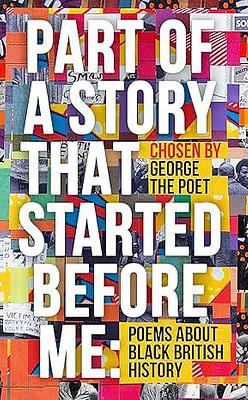 George the Poet
Part of a Story That Started Before Me: Poems about Black British History
This poetry anthology brought together by George the Poet explores both beautiful and tragic stories from Black British history. It's a celebration of lesser known people and events, told through the thought-provoking writing of many brilliant contributors, and the context notes of historian Dr Christienna Fryar.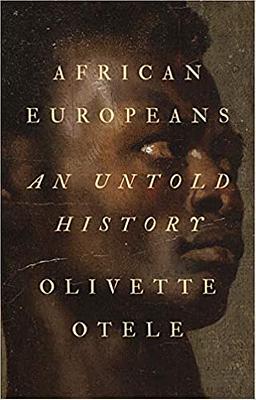 Olivette Otele
African Europeans: An Untold History
Olivette Otele examines the history of African presence in Europe in this award-winning book. Otele charts forgotten heritage and overlooked stories from as early as the third century, right up to present-day experiences of migration. This is a fascinating read dealing with questions around racism, identity, citizenship, power and resilience.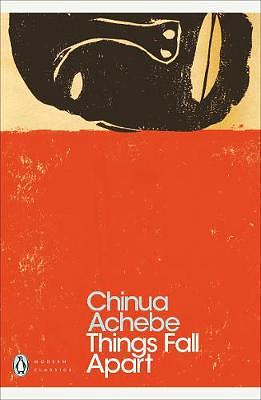 Chinua Achebe
Things Fall Apart
Set in Nigeria during the 19th century, Achebe's bestselling novel offers key insight into the impact of colonialism on African communities, as well as resistance to and the impact of British political and religious forces. First published in 1958, this book is the first of the classic novel series known as The African Trilogy.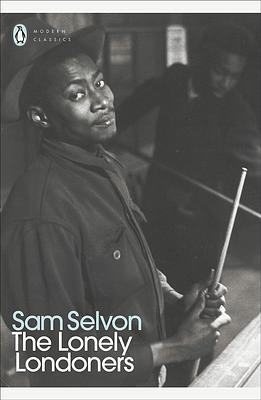 Sam Selvon
The Lonely Londoners
This novel offers a vivid picture of immigrant experiences in 1950s London. Sharing honest and confronting accounts of the hardships faced by new arrivals from the West Indies, this book also brings joy and humour through the relationship that forms between one lonely new arrival and a homesick old hand who teaches him the ways of the city. This compelling book illuminates elements of British Black History through a human story about loneliness, friendship and identity.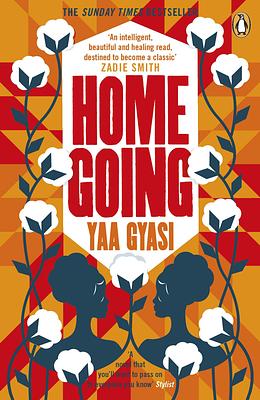 Yaa Gyasi
Homegoing
This epic novel starts with two sisters in Fanteland (now Ghana) in the 18th century: one is enslaved and sent to the US and the other is married off to a British soldier. The book follows the consequences of their fates through their descendants in the US and Ghana from then until the modern day, one generation at a time.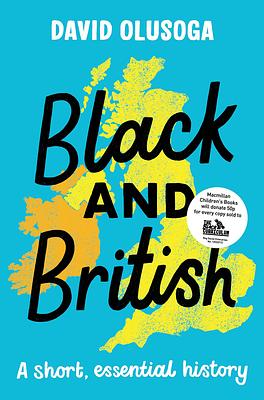 David Olusoga
Black and British: A Short Essential History
When did Africans first come to Britain? Who are the well-dressed black children in Georgian paintings? Why did the American Civil War disrupt the Industrial Revolution? These and many other questions are answered in this essential introduction to 1800 years of the Black British history: from the Roman Africans who guarded Hadrian's Wall right up to the present day.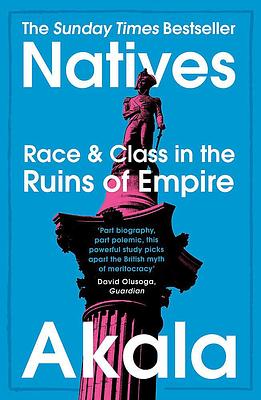 Akala
Natives: Race and Class in the Ruins of Empire
Covering everything from the police, education and identity to politics, sexual objectification and the far right, Natives speaks directly to British denial and squeamishness when it comes to confronting issues of race and class. From the first time he was stopped and searched as a child, to the day he realised his mum was white - race and class have shaped Akala's life and outlook. In this unique book he takes his own experiences and widens them out to look at the social, historical and political factors that have left us where we are today.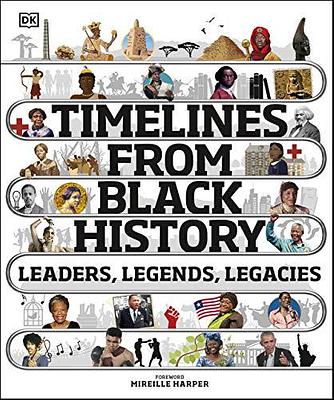 Mireille Harper
Timelines from Black History: Leaders, Legends, Legacies
From Frederick Douglass to Oprah Winfrey, and the achievements of ancient African kingdoms to those of the US Civil Rights Movement, Timelines From Black History: Leaders, Legends, Legacies takes readers on an exceptional journey from prehistory to modern times.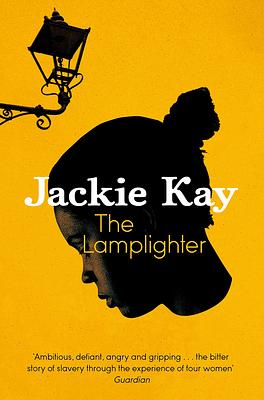 Jackie Kay
The Lamplighter
Award-winning poet and Scottish Makar Jackie Kay takes us on a journey into the dark heart of Britain's legacy in the slave trade. Four women and one man tell the story of their lives through slavery. Constance has witnessed the sale of her own child; Mary has been beaten to an inch of her life; Black Harriot has been forced to sell her body; and our lead, the Lamplighter, was sold twice into slavery from the ports in Bristol. Their different voices sing together in a rousing chorus that speaks to the experiences of all those brutalised by slavery, and lifts in the end to a soaring and powerful conclusion.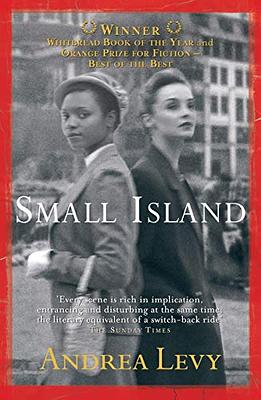 Andrea Levy
Small Island
It is 1948, and England is recovering from a war. But at 21 Nevern Street, London, the conflict has only just begun. Queenie Bligh's neighbours do not approve when she agrees to take in Jamaican lodgers, but Queenie doesn't know when her husband will return, or if he will come back at all. What else can she do? Gilbert Joseph was one of the several thousand Jamaican men who joined the RAF to fight against Hitler. Returning to England as a civilian he finds himself treated very differently. It's desperation that makes him remember a wartime friendship with Queenie and knock at her door.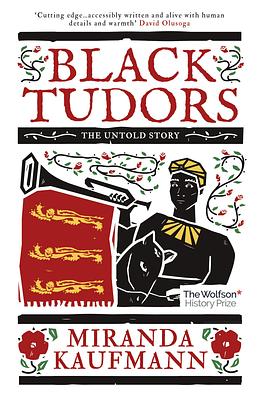 Miranda Kaufmann
Black Tudors: The Untold Story
A black porter publicly whips a white Englishman in the hall of a Gloucestershire manor house. A Moroccan woman is baptised in a London church. Henry VIII dispatches a Mauritanian diver to salvage lost treasures from the Mary Rose. From long-forgotten records emerge the remarkable stories of Africans who lived free in Tudor England… The untold stories of the Black Tudors, dazzlingly brought to life by Kaufmann, will transform how we see this most intriguing period of history.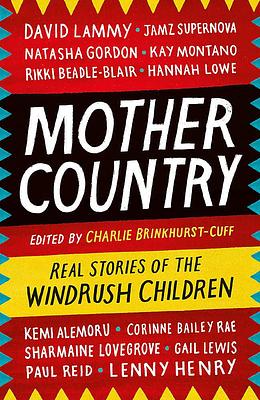 Charlie Brinkhurst-Cuff
Mother Country: Real Stories of the Windrush Children
For the pioneers of the Windrush generation, Britain was 'the Mother Country'. They made the long journey across the sea, expecting to find a place where they would be be welcomed with open arms; a land in which you were free to build a new life, eight thousand miles away from home. This remarkable book explores the reality of their experiences, and those of their children and grandchildren, through 22 unique real-life stories spanning more than 70 years.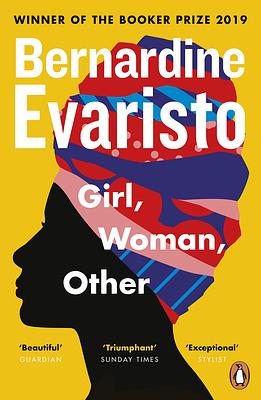 Bernadine Evaristo
Girl, Woman, Other
From Newcastle to Cornwall, from the birth of the twentieth century to the teens of the twenty-first, Girl, Woman, Other follows a cast of twelve characters on their personal journeys through this country and the last hundred years. They're each looking for something - a shared past, an unexpected future, a place to call home, somewhere to fit in, a lover, a missed mother, a lost father, even just a touch of hope...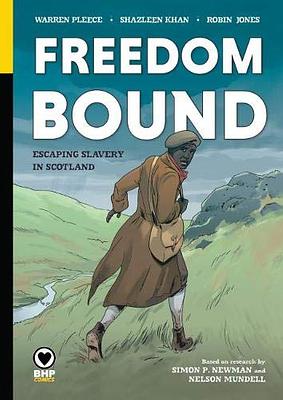 Shazleen Kha
Warren Pleece
Freedom Bound: Escaping Slavery in Scotland
Freedom Bound explores Scotland's uncomfortable connections with the history of slavery. The graphic novel follows the interconnected stories of three enslaved people seeking freedom in Scotland in the decades before the law on slavery was changed in Scotland. Freedom Bound aims to make this difficult subject matter accessible for younger readers but is also relevant to adults looking to learn more about Black history in Scotland.