Looking for more in Book Lists?
Books for your Modern Studies classroom
Genre:
Activism, Fiction, Migration, Non-fiction, Politics
Audience:
Professionals, Young People
This list features a selection of books relevant to pupils studying modern studies. It's a great resource for recommending books to interested pupils, or for staff looking for a text to build on as a cross-curricular project.
This is also a brilliant selection of books to inspire young people to enact change in their community or society, and to empower them to make the world better place for us all to live.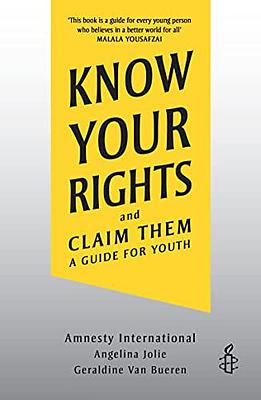 Angelina Jolie
Geraldine Van Bueren
Know Your Rights And Claim Them
All human beings have rights but the United Nations Convention on the Rights of the Child (UNCRC) is a legally binding international agreement which was created to protect the rights of EVERY child. The most widely ratified human rights treaty in the world it seeks to ensure that the best interests of the child will be met. The purpose of this book – suitable for young people and adults alike – is to make sure that young people know what their rights are, that they understand those rights and that they know how to go about claiming them. It is filled with real stories of actions taken by young people to exercise and claim their rights and provides an activist toolkit with a series of steps and tactics which can be followed to stay safe but get results.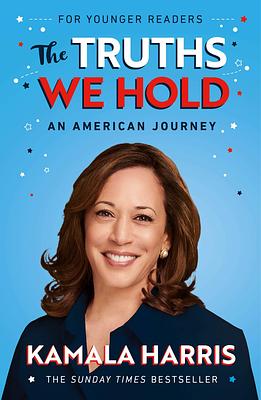 Kamala Harris
The Truths We Hold: An American Journey
Vice President Harris' book really shines a light on unfairness and inequality and the need for us all to find ways to speak up for those who cannot make their voices heard. It is much more than a memoir as she uses her own experience to show the importance of communities working together, standing up against what is wrong and finding ways to help those who are struggling. Her personal, professional and political experiences are clearly documented and her insights into the mortgage foreclosure crisis and the challenges for families living in poverty are eye-opening.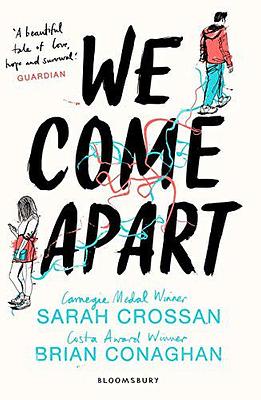 Brian Conaghan
Sarah Crossan
We Come Apart
Exploring social inequality, this is a moving read of two star-crossed lovers. Nicu and Jess meet when they are doing community service, as both were caught shop-lifting. Nicu and Jess find themselves drawn to each other, both have big dreams but can't seem to escape their current situation, or for Jess, see a real future beyond it. Nicu's family are economic migrants from Romania, and We Come Apart offers the perfect opportunity for pupils to consider the social and economic inequalities of our society, and the very real consequences young people experience as a result.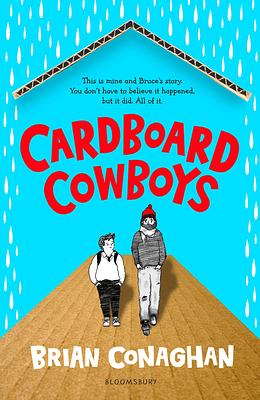 Brian Conaghan
Cardboard Cowboys
Set in Scotland, Cardboard Cowboys is about 12-year-old Lenny and his unlikely friendship with Bruce, a local homeless man. Lenny is bullied at school and feels like he doesn't fit in anywhere, even at home where his parents are preoccupied with Lenny's older brother who no longer lives with them. As the story progresses, it becomes clearer why his brother is absent; he is in a young offender's institute. This is a brilliant story that depicts various social issues including homelessness and the criminal justice system. The story is touching and darkly humourous, representing people whose stories are not normally told in such a realistic, human way.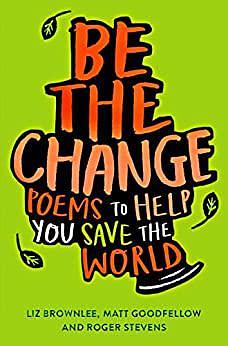 Liz Brownlee
Matt Goodfellow
Roger Stevens
Be The Change: Poems To Help You Save The World
A collection of poems that will inspire any reader to make a difference and save the world. Exploring themes from social justice and education to climate change, this is a moving and important collection of poems. Each is accompanied by text exploring the key issue highlighted in each poem, with a call to action and 'how you can help'. This is an empowering collection of poetry, perfect for reading aloud.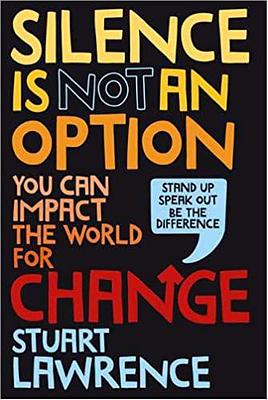 Stuart Lawrence
Silence Is Not An Option
Stuart Lawrence is the younger brother of Stephen Lawrence who was murdered in a racially motivated attack in 1993. Having struggled with the grief and anger he felt after losing his beloved brother, Stuart became a teacher and has worked with young people for many years. In this book he seeks to encourage young people to value their uniqueness, set and work towards their own, specific goals, learn to deal with setbacks and play their part in making the world better for all. An inspiring, easy to follow guide for young people.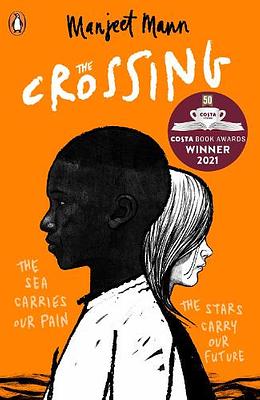 Manjeet Mann
The Crossing
The Crossing by Manjeet Mann focusses on two teenagers from different worlds. Natalie has lost her Mum and can barely recognise her anger-fuelled brother, while Sammy has been forced to leave his family and home in Eritrea to cross Europe in the hope of creating a new start.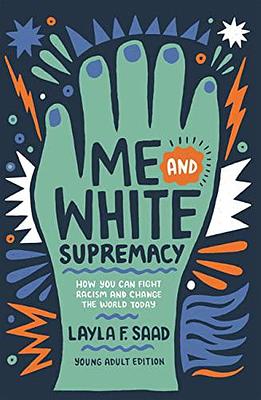 Layla F. Saad
Me and White Supremacy (YA edition)
Me and White Supremacy (YA Edition) offers a compassionate and accessible introduction to anti-racism work that never talks down to the reader. This edition is an adapted version of the adult non-fiction book of the same name. Covering topics such as anti-blackness, cultural appropriation and white feminism, Me and White Supremacy includes practical steps that young people of all races can take to help dismantle white supremacy. Saad lays a foundation to help young people understand the history of white supremacy, and expands this into a hands-on guide that encourages young people to recognise their agency. This is an inspiring and galvanising book, perfectly written for a young generation eager to change the world.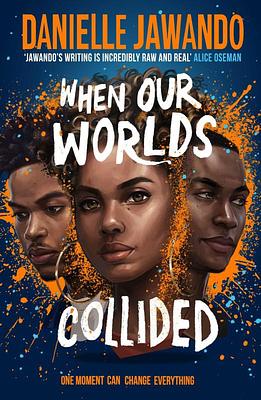 Danielle Jawando
When Our Worlds Collided
When Our Worlds Collided opens with a tragic chance encounter that brings together three strangers and changes their lives forever. A black teenager is stabbed in a crowded Manchester shopping centre and nobody stops to help – except for Jackson, Marc and Chantelle. The aftermath shines a light on the racism that pervades their schools, the media, and the police. Jawando's sensitive writing and nuanced characters provide an important space for black teenagers from a range of backgrounds to feel seen and validated. Despite the devastating injustices the characters face, the story brims with tentative hope and the joy of finding community.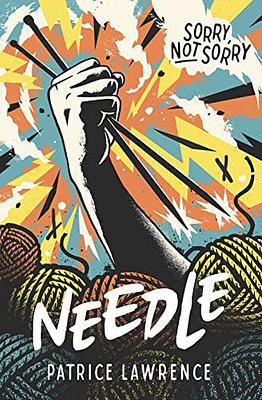 Patrice Lawrence
Needle
A powerful and important read, this is the story of Charlene and how she finds herself swept up in a system beyond her control. Charlene is a wizard knitter, it calms her and is a constant in a turbulent life. After her foster mum's son unwinds her blanket knitted for her beloved sister and Charlene stabs him with her knitting needle, events begin to spiral. But Charlene isn't sorry for what she did, and people keep telling her she should be. This is a moving exploration of the criminal justice system in the UK and what might drive a young person towards self-destructive behaviour and the consequences.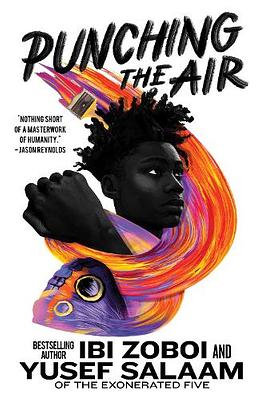 Ibi Zoboi
Yusef Salaam
Punching the Air
This is a poignant and powerful read about a young man who is wrongfully incarcerated in America. Amal Shahid is trapped within a system that is actively working against, not for, him. Throughout he attempts to maintain his humanity, but drawing and using art as a solace. Highly critical of the criminal justice system, and the social inequalities that trap those who find themselves caught up in it, this is a book any modern studies student should read.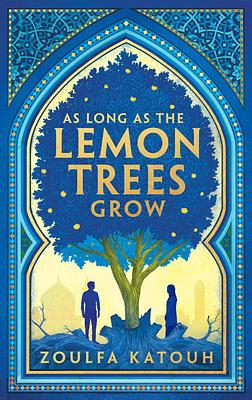 Zoulfa Katouh
As Long As The Lemon Trees Grow
The story begins with Salama's visit to the local supermarket where she purchases all they have left – three shrivelled lemons and a bag of pitta bread. Salama had been a pharmacy student when the revolution began in Syria. With bombs and gunfire all around she is plunged into acting as a doctor/pharmacist/surgeon at the makeshift hospital. Her mother has died, her father and brother have been taken away and everything is in short supply. Although injured herself, Salama works daily to relieve the suffering of others. This book offers a real insight into the impact of conflict and the reasons why Syrian refugees have been driven to make dangerous journeys to try to reach Turkey, Germany and other destinations around the world.