Looking for more in Book Lists?
20 Scottish books celebrating women's history
Genre:
Biography, Fiction, Graphic novels, History, Non-fiction, Poetry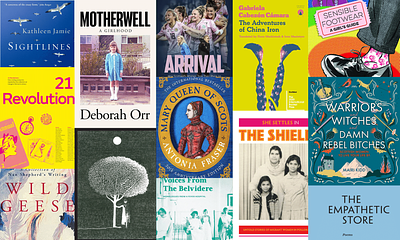 We've teamed up with our friends at Glasgow Women's Library(this link will open in a new window) to co-create a list of Scottish books which celebrate and reflect on women's history. From the enthralling biography of Mary Queen of Scots to the untold stories of migrant women in Pollockshields, fictional retellings of literary classics and modern accounts of being a woman in the 21st century, we've rounded up a range of inspiring and informative reads.
Glasgow Women's Library is the only Accredited Museum in the UK dedicated to women's lives, histories and achievements, with a lending library, archive collections and innovative programmes of public events & learning opportunities.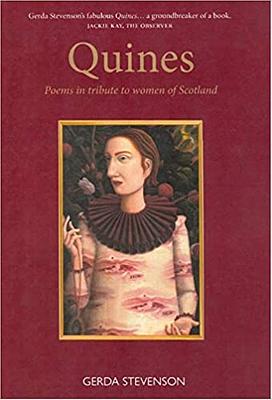 Gerda Stevenson
Quines
From BC to the modern day, these poems in both Scots and English explore the women of Scotland including queens, football players, doctors, scientists and even Nessie. It's a poetic exploration of Scotland's history and the women that shaped it.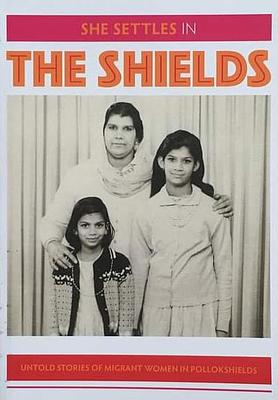 Shamaaila Nooranne
Sue Morrison
Syma Ahmed
She Settles in the Shields: Untold Stories of Migrant Women in Pollokshields
Meet the women who travelled to Scotland from all over the world in search of family, love and security. Told in their own words, the women reveal a fascinating story of hope, isolation, warm welcomes, cold weather, racism and the quest for acceptance and integration. This landmark publication recently celebrated its 10 year anniversary!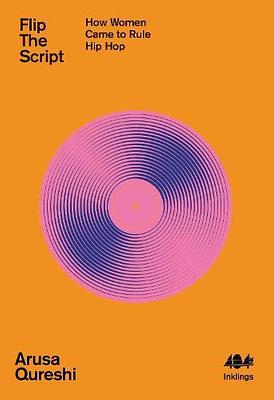 Arusa Qureshi
Flip the Script: How Women Came to Rule Hip Hop (Inklings)
Flip the Script spotlights the incredible women who have pioneered hip hop music throughout history and those who continue to shape and drive it into the future. Part of independent Scottish publisher 404 Ink's series of pocket-sized books, Inklings, this fantastic short read is packed with information, perfect for those interested to learn more about women's history within the music industry. Make sure to download the accompanying playlist and listen along to it while you read!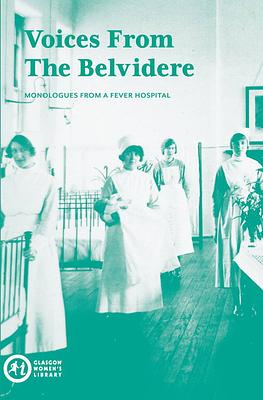 Glasgow Women's Library
Voices From the Belvidere
These wonderful, touching, funny, dramatic monologues re-imagine the fascinating stories of women associated with the Belvidere Fever Hospital in the East of Glasgow around the time of the First World War. From laundry maids who ran away, nurses who caught fever after fever, kitchen staff who rebelled and the rare women doctors who followed their calling against all odds, these evocative voices bring history beautifully to life.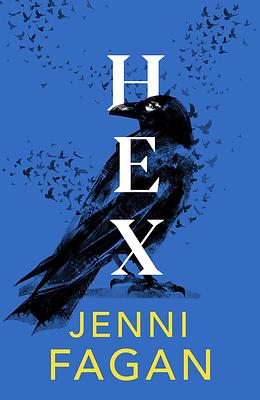 Jenni Fagan
Hex
Part of the Darkland Tales series, Hex is a retelling of the true story of Geillis Duncan, who was hanged as a witch in Edinburgh in 1591. Whilst imprisoned in a cell beneath the High Street, she is visited by Iris, a woman from the future. They provide support and solace to each other as they find similarities in their lives despite living hundreds of years apart.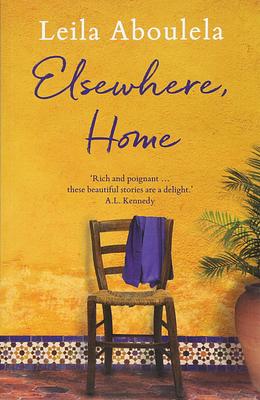 Leila Aboulela
Elsewhere, Home
Moving between the dusty, sun-baked streets of Khartoum and the university halls and cramped apartments of Aberdeen and London, these stunning short stories explore the profound feelings of yearning, loss and love that come with leaving one's homeland behind in pursuit of a different life.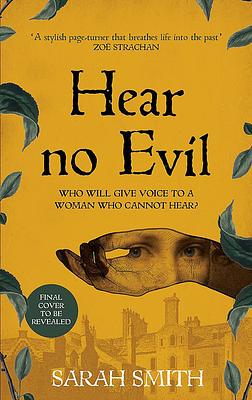 Sarah Smith
Hear No Evil
Set in Glasgow in 1817 and based on a real legal case, Hear No Evil by 2019 New Writers awardee, Sarah Smith, tells the story of Jean Campbell – a Deaf woman accused of throwing her child into the River Clyde. Authorities bring in a local teacher and interpreter to communicate with Jean and, as her trust and confidence grows in teacher Robert, we find out more about Jean's story that could help clear her name.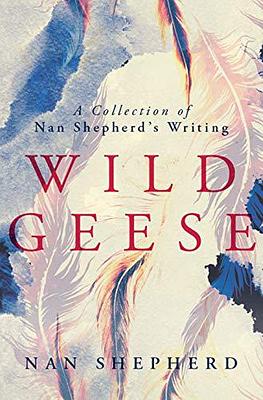 Charlotte Peacock
Nan Shepherd
Wild Geese: A Collection of Nan Shepherd's Writing
Her book, The Living Mountain, is now considered an absolute classic of nature writing, but this volume treats us to some of Nan Shepherd's work that has never before been published in book form. From short stories to 'field writings', this book is full of previously hidden gems, including a haunting description of 'Wild Geese in Glen Callater'.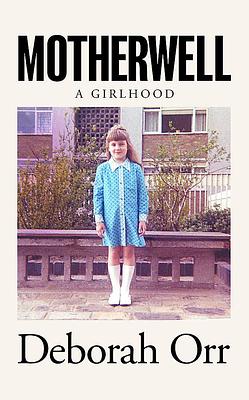 Deborah Orr
Motherwell: A Girlhood
Motherwell is the final work of award-winning journalist Deborah Orr. It is a moving, sharp, at times funny and ultimately generous memoir exploring the friction between individuality and family, place and self. Charting her experience growing up in a working-class town in Scotland, Orr investigates the social history of her home alongside a psychological portrait of herself and her parents.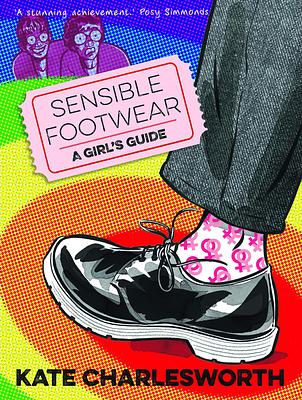 Kate Charlesworth
Sensible Footwear: A Girl's Guide
A stunning graphic memoir that presents a glorious pageant of LGBTQI+ history, featuring personal and political milestones from the 1950s to the present day, focusing on key moments such as Stonewall and Section 28. Peopled by a cast including Dusty Springfield, Billie Jean King, Dirk Bogarde and Alan Turing, this is a real milestone in LGBTQI+ history and an absolute joy to read!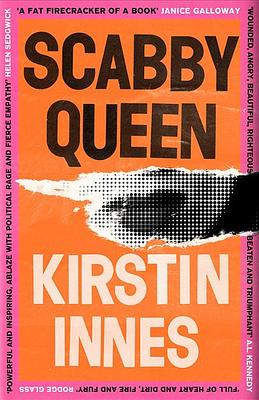 Kirstin Innes
Scabby Queen
Former New Writers Awardee, Kirstin Innes, released her highly anticipated second novel Scabby Queen in 2020. This state-of-the-nation novel uses the suicide of one-time pop starlet Clio Campbell to explore themes such as the silencing of women and the celebrity machine. Stretching over five decades, Scabby Queen is a collective portrait of a woman who refuses to compromise.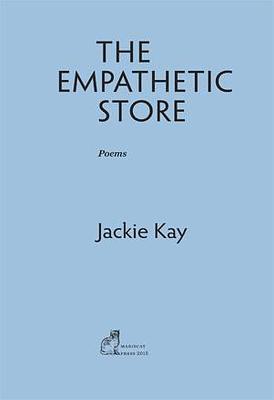 Jackie Kay
The Empathetic Store
Exploring the personal and the political, this wonderful collection of poems is everything we expect from our former Makar – warm, funny and at times, profoundly moving. The poem 'April Sunshine' cannot help but bring a tear to the eye...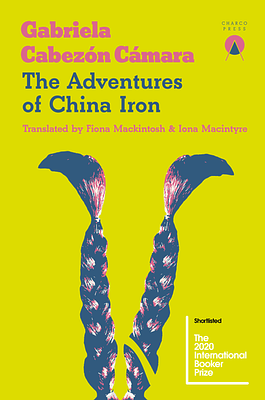 Fiona Mackintosh
Gabriela Cabezón Cámara
Iona Macintyre
The Adventures of China Iron
Shortlisted for the International Booker Prize, Gabriela Cabezón Cámara's re-telling of Martín Fierro takes a feminist and postcolonial approach to the epic poem. Set in Argentina in 1872, we follow the adventures of Mrs China Iron across the pampas with a new Scottish friend named Liz.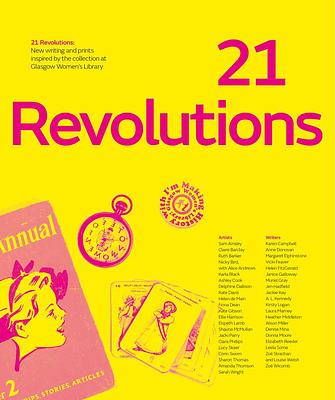 Adele Patrick
21 Revolutions: New Writing and Prints Inspired by the Collection at Glasgow Women's Library
This stunning book features creative responses by 42 women artists and writers to Glasgow Women's Library's archive and collection. From poems and short stories to fine art prints, this beautiful, lushly illustrated book is brimful of inspiration.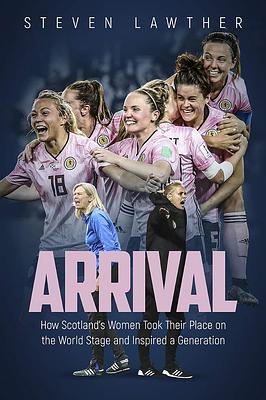 Steven Lawther
Arrival: How Scotland's Women Took Their Place on the World Stage and Inspired a Generation
The inspiring and uplifting journey of women's football in Scotland. From being unrecognised and banned in the 1970s to having a women's national team competing at the highest levels on the world stage, Arrival tells the fascinating story of how Scotland's women footballers fought hostility, prejudice and intolerance for their right to play.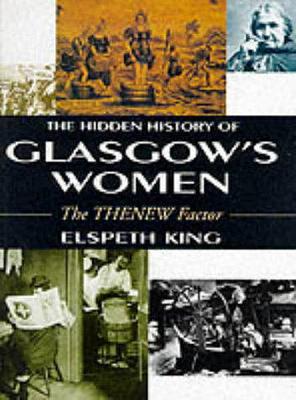 Elspeth King
The Hidden History of Glasgow's Women: The Thenew Factor
This meticulously researched book shows us Glasgow through the eyes of women including Suffragettes, falsely accused witches and striking factory workers, and through the words of poets and songwriters. Uncover a whole other history of Scotland's biggest city in the pages of this book.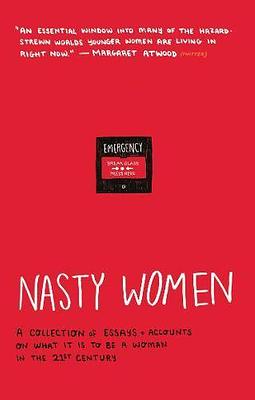 Heather McDaid
Laura Jones
Nasty Women
A collection of essays, interviews and accounts on what it means to be a woman in the 21st century. Between the pages, you'll find the voices of Nadine Aisha Jassat, Alice Tarbuck, Claire Heuchan, Sim Bajwa and more. This book made huge waves when it was first published through a Kickstarter campaign back in 2017, aiming to capture a snapshot of the diversity in experience of being a woman today. The stories within still hold rousing truths and empowering insights to learn from.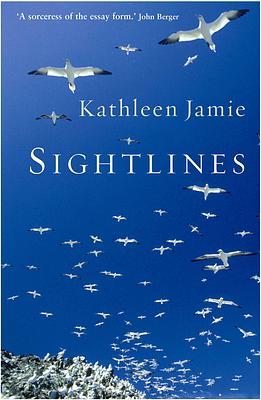 Kathleen Jamie
Sightlines
From the shores of St Kilda to the northern lights of Greenland, this book takes you on a beautiful journey through landscapes. Poet and nature writer Kathleen Jamie takes a fresh look at her native Scotland, before sailing north into iceberg-strewn seas.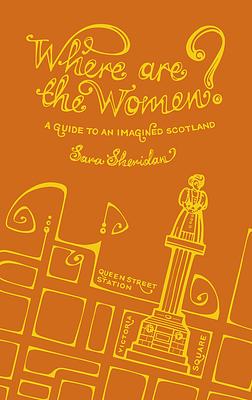 Jenny Proudfoot
Sara Sheridan
Where are the Women? A Guide to an Imagined Scotland
Author Sara Sheridan reimagines a Scotland where the streets and monuments are named for women. She weaves a powerful narrative of women from Scottish history including figures like Dr Elsie Inglis, a lesbian suffragist and founder of the Scottish Women's Hospitals.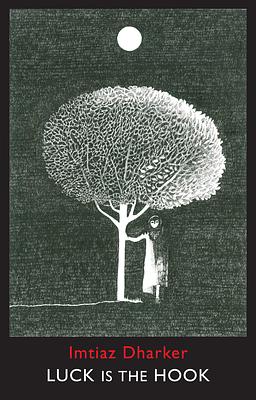 Imtiaz Dharker
Luck Is the Hook
Imtiaz Dharker is an acclaimed poet and artist. This is a passionate, uplifting collection of poems about language, love and loss, grief and joy, elegy and celebration, which is beautifully illustrated throughout.