Looking for more in Book Lists?
Spooky stories for adults
Genre:
Classics, Crime, Fiction, History, Horror, Mystery, Science Fiction, Thriller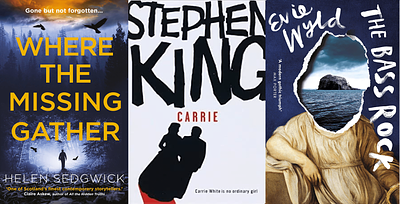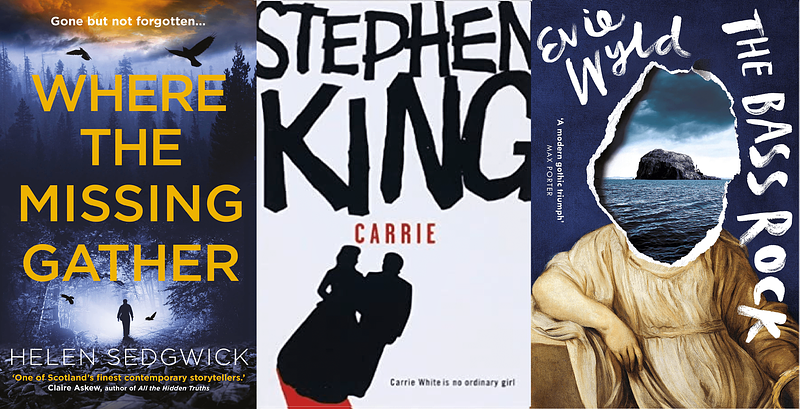 With Halloween just around the corner, we asked for your favourite spooky books to read in October on social media. You suggested a terrifyingly good selection, from classic ghost stories to iconic monstrous tales and contemporary horror mysteries. Enjoy these spine-chilling reads!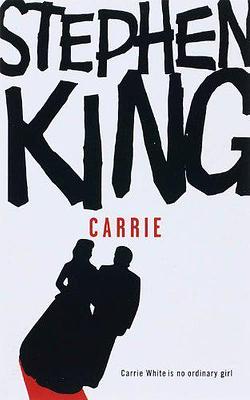 Stephen King
Carrie
Stephen King is the undisputed champion of modern horror fiction, but this is where it all began. Carrie White is abused teenager from an ultra-religious household in the small New England town of Chamberlain, Maine. Friendless and alone, Carrie is traumatically bullied at school, until one day she her latent telekenitic powers resurfacing, and she uses them to take her revenge upon her tormentors, and the whole town, at the high school prom.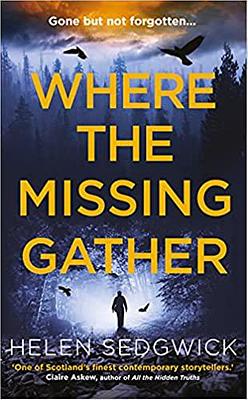 Helen Sedgwick
Where the Missing Gather
Our previous New Writers Awardee, Helen Sedgewick, explores sinister rituals and missing souls in this unputdownable crime novel. There is something wicked in the air in Burrowhead. But, after an archaeological dig exposes a brutal history and a witness finally speaks, it seems DI Georgie Strachan may finally be able to lift the veil of evil.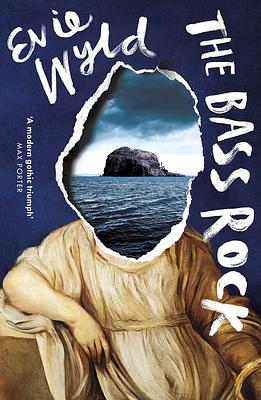 Evie Wyld
The Bass Rock
Set in the Scottish seaside town of North Berwick, The Bass Rock is a modern gothic masterpiece. The novel interweaves the stories of three women throughout time – exploring emotional and physical violence in each situation. There are eerie parallels between each narrative, from the 1700s right up to the modern day. This daring novel is full of suspense and darkness as it unpacks the horror of human psychology and male violence against women.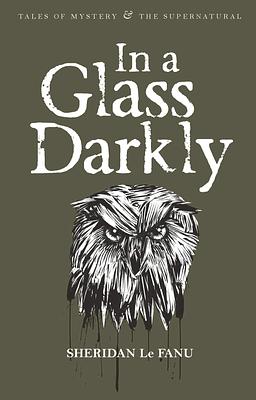 In A Glass Darkly
This chillingly good collection of Victorian Gothic tales was first published in 1872. The five stories in the book are presented as the casebook of pioneer psychologist Dr Hesselius, featuring supernatural accounts of demons, spirits, ghosts, vampires, doppelgangers and monsters. The vampire story, Carmilla, is even said to have inspired Dracula! Whether you're interested in the underlying commentaries on Victorian society or simply fancy some supernatural tales – these short stories make for perfect Halloween reading.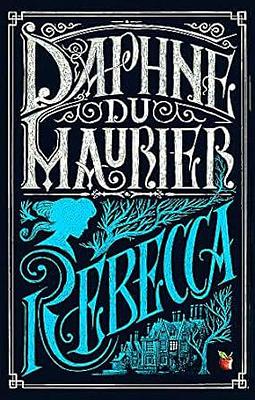 Daphne Du Maurier
Rebecca
Praised by horror fiction legend Stephen King, Rebecca follows the sudden marriage of young woman Rebecca to a recent widower. Overwhelmed by his estate and expectations, Rebecca is thrown into insecurity and isolation at the constant comparisons to his late wife, whose shadow is not simply a metaphorical one.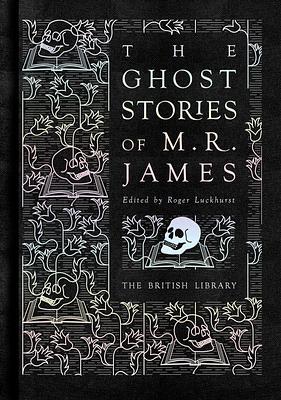 M. R. James
Roger Luckhurst
The Ghost Stories of M. R. James
M. R. James' ghost stories are known for redefining the genre in the early 1900s. His tales swap Gothic stereotypes for more realistic modern elements. This collection includes the best of his work, with spine-chilling stories perfect for the spooky season.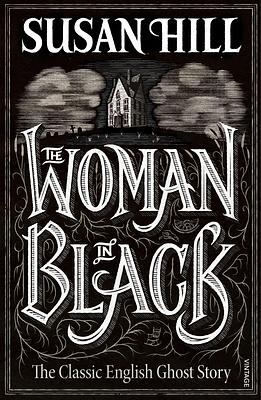 Susan Hill
The Woman in Black
A must-read for fans of ghost stories, this haunting novella is packed with atmosphere – leaving you ill at ease long after you've put the book down. Junior solicitor Arthur Kipps arrives at Eel Marsh House with no idea of the secrets which lie within. Summoned to settle the affairs of the late Mrs Alice Drablow, he soon realises there is something off-kilter in this small English village, where the locals are wary, and nobody will mention the mysterious woman in black.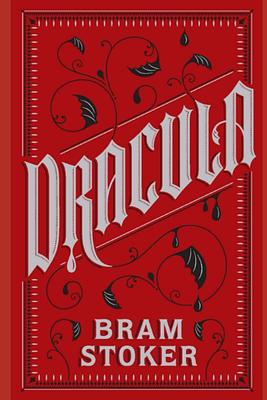 Bram Stoker
Dracula
When you think of vampires, you probably think of Dracula. This famous story has come to define the blood-thirsty monsters we know and love, but have you ever read the original? With countless adaptions and reimaginings of this timeless character over the years, sink your teeth into the original 1897 novel and discover the fantastic story which sparked our modern obsession.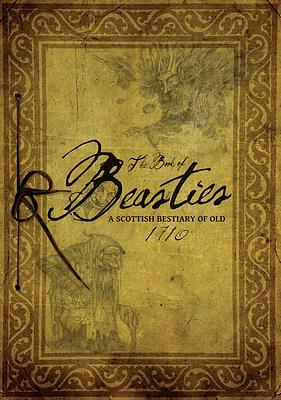 Belle Robertson
The Book of Beasties: A Scottish Bestiary of Old
This epic sketchbook of Scottish beasts dates back to 1710 and includes magnificent hand drawings of otherworldly creatures from Scottish myths and legends. Never mind your classic Halloween monsters, discover the mythical creatures of Scotland with this phenomenal compendium of unicorns, selkies, kelpies, trolls and more.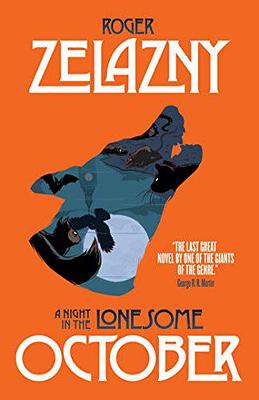 Gahan Wilson
Roger Zelazny
A Night in the Lonesome October
Told from the perspective of Jack the Ripper's dog Snuff, this carefully crafted novel follows the duo in a deadly game of teams in London. With a delicious blend of fantasy, horror and dark humour, you can't help but love this unlikely pair of heroes.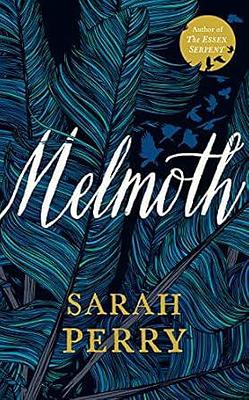 Sarah Perry
Melmoth
The calm of Helen's new life in Prague is disturbed by a mysterious manuscript. She is gripped, unable to stop reading about the figure known as Melmoth – a woman cloaked in black who is present at the darkest periods of history. Struggling with guilt for past deeds, Helen must choose, as all who are confronted by Melmoth must, to accept her past or let the darkness overcome her.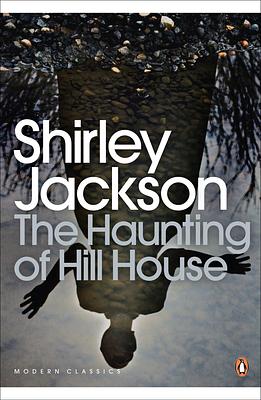 Shirley Jackson
The Haunting of Hill House
Dr John Montague has brought Theodora and Eleanor, two women with past paranormal experience, to Hill House, where he is determined to produce scientific evidence of the supernatural. Lauded by Stephen King and the inspiration for the Netflix hit series The Haunting, Shirley Jackson's novel is often named as the greatest haunted house story ever written.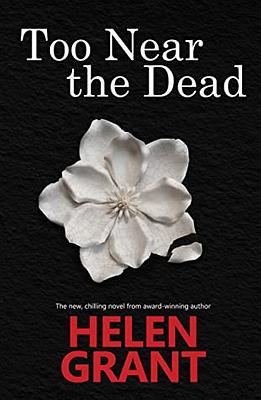 Helen Grant
Too Near the Dead
A hopelessly in love couple escape busy London to live in the Perthshire countryside. Fen and James' new, modern home has no history, making it all the more confusing when buried secrets and horrifying dreams begin to manifest. Not to mention the mysterious figure in lavender who stalks the grounds.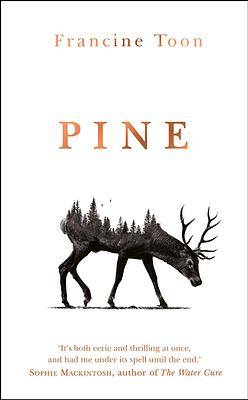 Francine Toon
Pine
Winner of the 2020 MacIlvaney Prize for Best Scottish Crime Novel, Francine Toon's debut is a chilling mix of gothic horror and modern day thriller. Lauren, aged 10 and a half, lives with her father Niall since her mother disappeared when she was an infant. And she is the only one who can see and remember the haunting white figure in the nearby woods...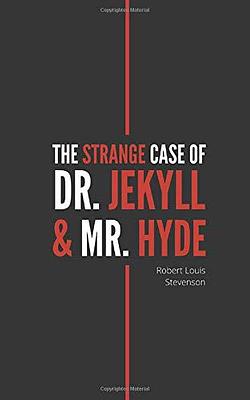 Robert Louis Stevenson
The Strange Case of Dr. Jekyll and Mr. Hyde
One of Stevenson's best known works, this terrifying tale established the idea of split personalities and alter egos within common discourse. Somewhere within the foggy streets of London, a viscious killer is lurking. But when the culprit is finally uncovered and their true identity is revealed, it becomes shockingly apparent that evil can exist within all of us.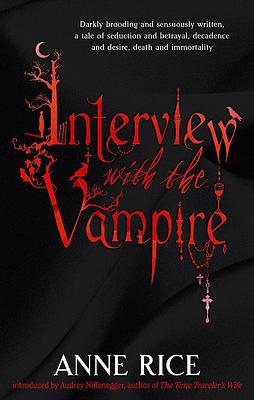 Anne Rice
Interview With The Vampire
This 1976 novel took a while to find its audience through several sequels and the '90s landmark film starring Tom Cruise and Brad Pitt. The story takes the form of an interview with a vampire called Lestat, as they relate a life story filled with societal change, and constant exquisite craving for human blood.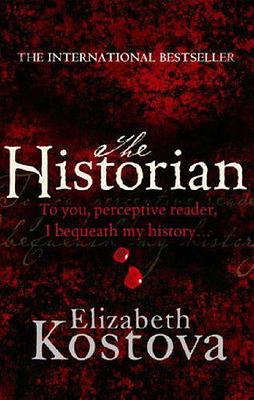 Elizabeth Kostova
The Historian
This internationally bestselling novel takes a deep dive into vampire lore in over 700 pages of fiction, fact and history. In this page-turning story, a young woman finds herself on a quest to discover the truth about Vlad the Impaler, the medieval ruler whose barbarous reign formed the basis of the Dracula myth.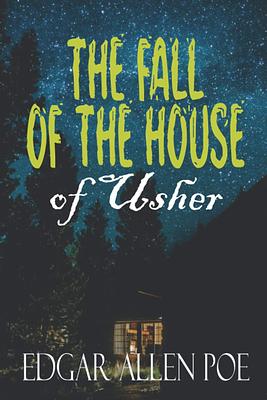 Edgar Allen Poe
The Fall of the House of Usher
Edgar Allan Poe's supernatural horror story centres on a supposedly sentient house that drives its inhabitants to madness. When the narrator visits an unwell friend living there, he uncovers a mansion of disquiet, evil and sickness.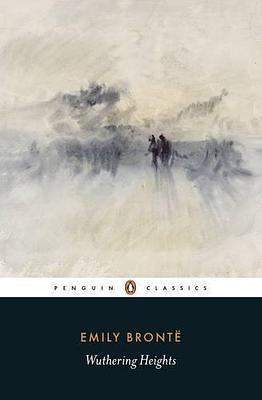 Emily Brontë
Wuthering Heights
This literary classic was first published by Brontë in 1847 under the pseudonym Ellis Bell. It tells the story of a tortured love affair in the gloriously gothic setting of Yorkshire's wild and desolate moors. Brimming with intensity, drama, violence and desire, this book is the perfect spooky read for literary lovers.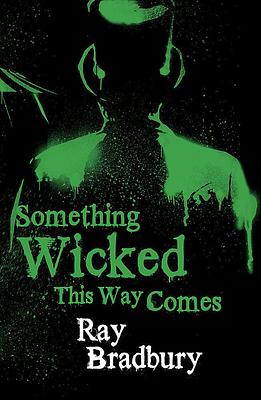 Ray Bradbury
Something Wicked This Way Comes
Jim and Will are 13-year-old best friends living in the small Midwestern town of Green Town, Illinois. It is the week before Halloween, and the arrival of a spooky travelling carnival, led by the mysterious Mr Dark, brings a series of strange, creepy events to the town. Bradbury's blending of horror and fantasy has inspired many novelists, including Neil Gaiman and R.L. Stine, who described this novel as 'the scariest book I've ever read'.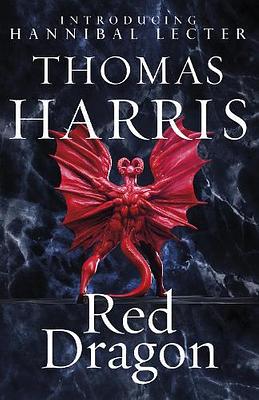 Thomas Harris
Red Dragon
From the book series that gave birth to Dr Hannibal Lecter, this legendary novel has become a cult classic for fans of psychological thrillers. Sometimes overshadowed by its sequel, The Silence of The Lambs, don't miss this epic introduction to the infamous cannibal killer.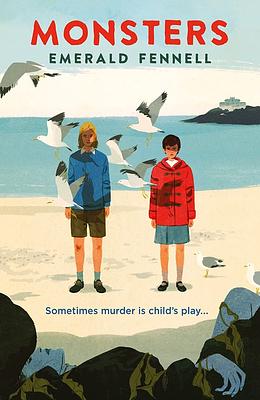 Emerald Fennell
Monsters
In a seemingly idyllic seaside town, a murdered woman is found dead in the nets of a fishing boat. It's an event that shakes the whole community, except for two 12-year-old children. The pair take delight in investigating what happened and reenacting gory versions of the truth. A brilliant and interesting read if you're not shy of dark humour.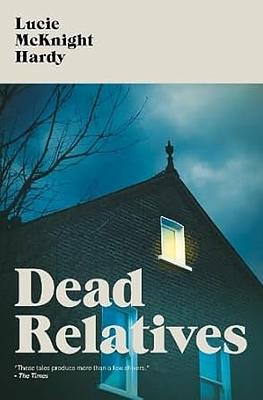 Lucie McKnight Hardy
Dead Relatives
Lucie McKnight Hardy's collection of dark short stories proves how you never truly know what lies in the house next door. Dead Relatives explores ideas of motherhood and family dynamics with sinister tones and folkloric themes. Hardy has mastered the art of keeping readers at the edge of their seat, unsettled, but unable to put the book down.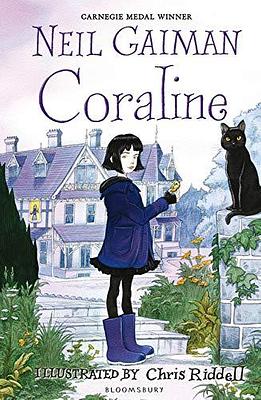 Chris Riddell
Neil Gaiman
Coraline
Neil Gaiman may have written this novella for children, but it's also the perfect read for adults in the mood for something spooky. Coraline discovers another world almost identical to her own, and at first, everything seems perfect. But then things become more sinister, and Coraline must use all her wit and courage to escape and return to reality.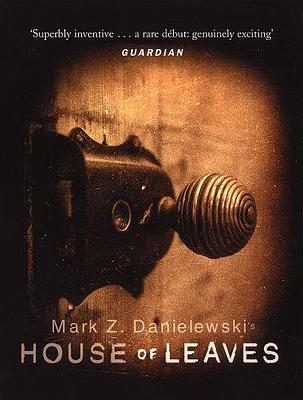 Mark Z. Danielewski
House of Leaves
Danielewski's horror romance is a terrifying page-turner, unlike any book you've read before. The plot focuses on a family home and the eerie phenomenon that inexplicably gets larger on the inside. It starts with a new cupboard, then mysterious doors and hallways appear – yet the exterior proportions don't change. Written in an unconventional style, this scary story will leave you obsessed with the sinister history of Ash Tree Lane.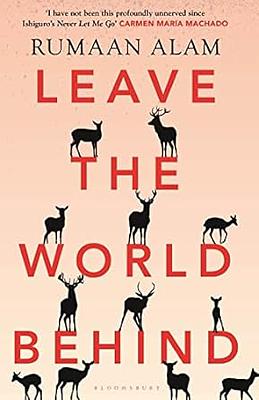 Rumaan Alam
Leave The World Behind
Rumaan Alam starts this thriller with a family vacationing in the country, at peace until the owners of the Airbnb arrive at night in a panic seeking safety. The city has suffered a power outage but, cut off from the outside world, without phone or internet service, it can be difficult to know who to trust in a crisis.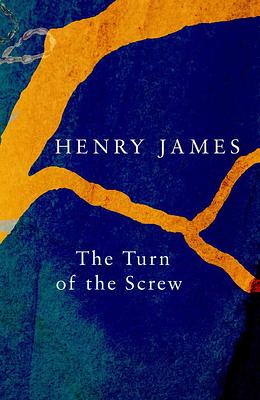 Henry James
The Turn of the Screw
This classic ghost story follows a young governess sent to look after two orphans in a sinister country house. She becomes convinced there is something after the children in this utterly unnerving and unbearably tense story.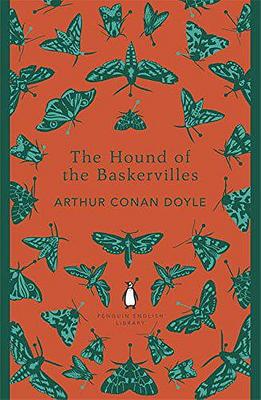 Arthur Conan Doyle
The Hound of the Baskervilles
One of the best-known books in the Sherlock Holmes series, this famous novel contains all the ingredients of a classic horror mystery – wild moors, rolling fog, family curses, a dead body and a dangerous beast. Will Holmes and Watson be able to solve this legendary mystery before another life is taken?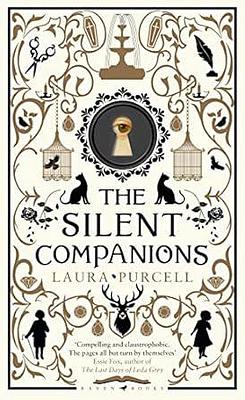 Laura Purcell
The Silent Companions
This Victorian gothic explores the misfortunes of the mute Mrs. Elsie Bainbridge as she regains her memories during a criminal investigation. Following the death of her recently-wedded husband, she went to live with his strange cousin during her pregnancy and discovered a painted wooden doll behind a locked door — a Silent Companion— that looks unsettlingly like her...