Looking for more in Book Lists?
Shortlisted books from The Bookbug Picture Book Prize
This fantastic list includes all the books that have been shortlisted for the Bookbug Picture Book Prize since 2016. We love each and every one of the colourful books on this list - and we know you will too!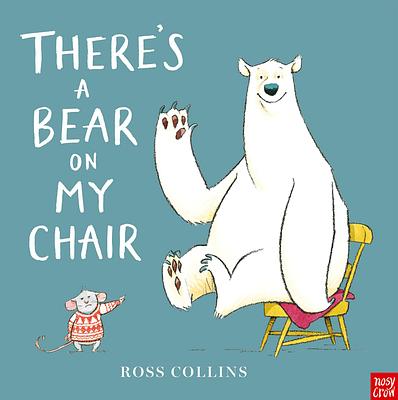 Ross Collins
There's a Bear on My Chair
Poor Mouse! Bear has settled in his favourite chair and it just isn't big enough for two. What's a poor mouse to do? Mouse tries all kinds of tactics to move the pesky Bear but nothing works and poor Mouse gives up. However, once Mouse has eventually gone and Bear gets up and walks home he finds a surprise in store... Is that a mouse in Bear's house?!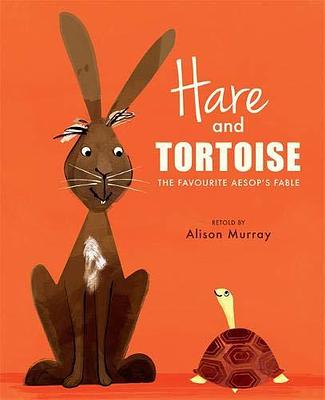 Alison Murray
Hare and Tortoise
A witty, beautifully illustrated take on The Hare and the Tortoise - this book is bound to become a treasured classic. Hare is the fastest on the farm. Tortoise is as slow as they go. So when they decide to have a race, Hare is certain to win . . . isn't he?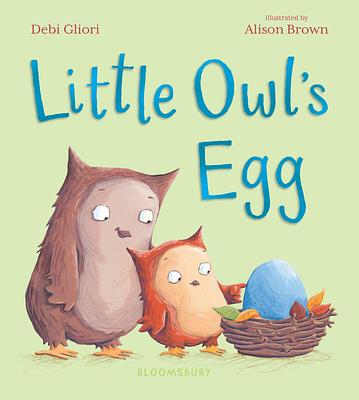 Debi Gliori
Little Owl's Egg
I'm your baby owl. You don't need a new one. Little Owl isn't pleased to hear that there's a baby owl in the egg Mummy has laid. So Mummy pretends it might be a baby penguin... or crocodile... or elephant. In the fun of imagining different kinds of siblings, Little Owl realises that a baby owl might just be the best thing of all. A gentle, lovely story about the arrival of a new sibling.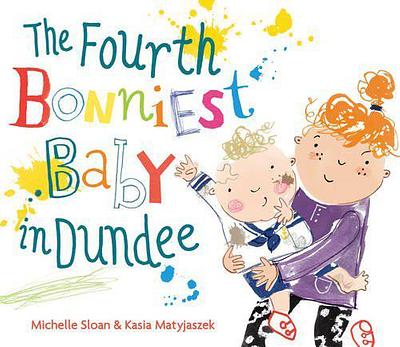 Kasia Matyjaszek
Michelle Sloan
The Fourth Bonniest Baby in Dundee
The contest for the Bonniest Baby in Dundee is here, and one very grubby baby brother is scrubbed, dressed, combed and taken by his mum and big sister to charm the judges. But on the way - oh no! - the bus breaks down... They'll have to get a wriggle on! It starts to rain and they splish and splash through puddles. By the time they arrive, their bonnie baby is sticky, claggie and clarty. Hilariously and lovingly recounted in lively, bouncing rhyme from the point of view of the baby's big sister, this cheeky picture book will have mums, dads and kids chortling every time. With bright fun illustrations and recognisable scenes of Dundee, it is brimming with local flavour.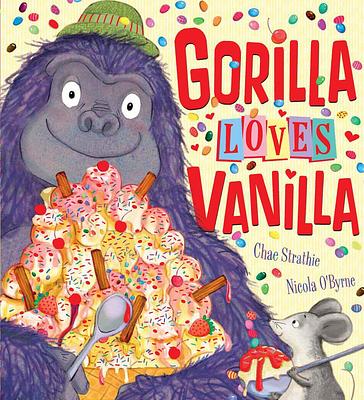 Chae Strathie
Nicola O'Byrne
Gorilla Loves Vanilla
A deliciously funny new picture book by Scottish Children's Book Award winner Chae Strathie and Waterstones Children's Book Prize winner Nicola O' Byrne. When the animals visit Little Sam Sundae's ice cream shop on Jellybean Street they have some unusual requests. Sam whips up blue cheese sundae for Mouse and a worm cornet for Hen. Finally, it's Gorilla's turn to order but all he wants is plain old vanilla. Licking their lips, the other animals realise that Gorilla has made the best choice, after all. Luckily for them, gorillas love sharing! Winner of the Bookbug Picture Book Prize 2017/2018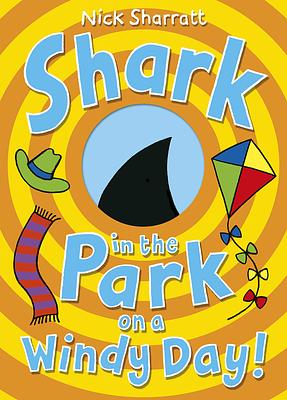 Nick Sharratt
Shark in the Park on a Windy Day
Just when you thought it was safe to go back in the park... Timothy Pope is blown this way and that way in the windy park - but among the whistling wind and blustering brollies, could that be a shark he spies through his telescope? Peep through the die-cut hole in the pages of the book to find out. Winner of the Bookbug Picture Book Prize 2016/2017 - it's fin-tastic fun!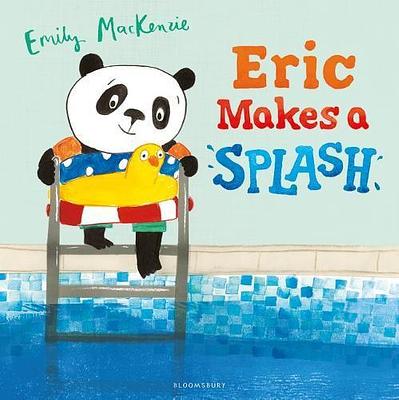 Emily MacKenzie
Eric Makes a Splash
Eric is about to make a splash ... Or is he? The problem is that Eric is a worrier, and nothing worries him more than the thought of swimming. So when Eric receives an invitation to a pool party, he is sent into a worrying whirl. What if his fur gets wet? What if water goes in his eyes? What if he sinks to the bottom of the pool? Fortunately, Eric has a brave and fearless friend who wants to help. But can she convince Eric that swimming is fun? A positive and imaginative treatment of a very common childhood worry that is guaranteed to help allay the fears of little worriers everywhere.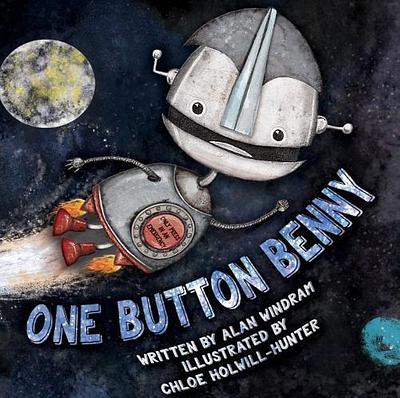 Alan Windram
Chloe Holwill-Hunter
One Button Benny
One Button Benny is a picture book about heroes and the unlikely places you find them. With strikingly beautiful retro style illustrations by Chloe Holwill-Hunter. This colourful, fun tale for two to five-year-olds, sees loveable robot Benny becoming an unlikely hero when the hairy, scary collectors try to take over Benny's planet. Winner of the Bookbug Picture Book Prize 2018/2019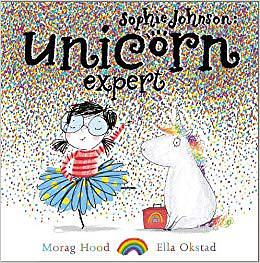 Morag Hood
Sophie Johnson: Unicorn Expert
Sophie Johnson is an endearing new picture book character, who is just bursting with information and knowledge that she is keen to pass on. She's a self-confessed unicorn expert (among other things) and has dressed up her toys and pets with their own unique horns. Strange then, that she doesn't seem to notice the real unicorn who has come into her house... A wonderfully humorous story, from a new picture book dream-team, Morag Hood and Ella Okstad about a unicorn hiding in plain sight and a little girl who is totally oblivious to his presence!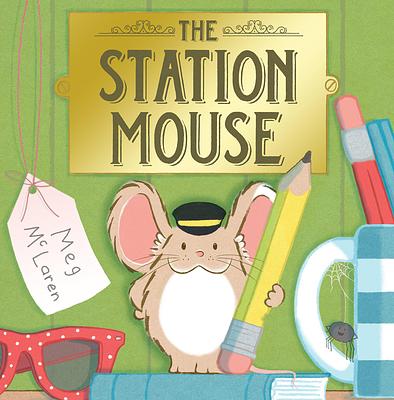 Meg McLaren
The Station Mouse
Maurice is the Station Mouse, and so he must follow The Station Mouse Handbook: Rule 1: A Station Mouse must remain unseen. Rule 2: A Station Mouse must never go out in the daytime. Rule 3: A Station Mouse must never approach the passengers. Now, there's a reason why these rules exist: people do not like mice. And if Maurice breaks the rules, even to help a little boy who has lost something very important, there's going to be a price to pay...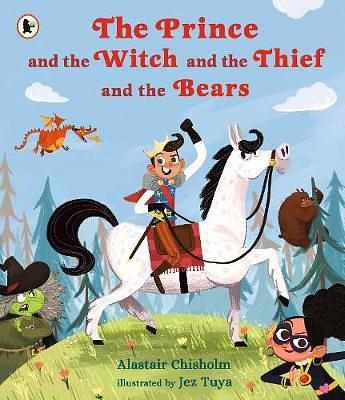 Alastair Chisholm
The Prince and the Witch and the Thief and the Bears
When it's time for Jamie's bedtime story, his dad begins to tell an age-old fairy tale about a prince in a faraway land full of dragons, wolves and princesses in distress. Inquisitive Jamie can't help but add to his dad's story, and the prince is soon joined by an evil-eyed witch who turns people to jelly, a broccoli-wielding ninja frog and a jewel-thief, lock picking princess. It may not be the story Dad set out to tell, but together, he and Jamie create something much more energetic and hilarious than they could have alone.
Morag Hood
I am Bat
Bat's cherries keep going missing. One by one, they are whisked away by mischievous animal tricksters behind Bat's back. Super-talent Morag Hood cleverly draws the reader into this interactive story: as Bat attempts to track down the guilty cherry thief everyone's a suspect - including you!
Morag Hood
I am Bat
Bat's cherries keep going missing. One by one, they are whisked away by mischievous animal tricksters behind Bat's back. Super-talent Morag Hood cleverly draws the reader into this interactive story: as Bat attempts to track down the guilty cherry thief everyone's a suspect - including you!