Looking for more in Book Lists?
Winning books from The Bookbug Picture Book Prize
This fantastic list includes all the books that have won the Bookbug Picture Book Prize since 2016. We love each and every one of the colourful books on this list – and we know you will too!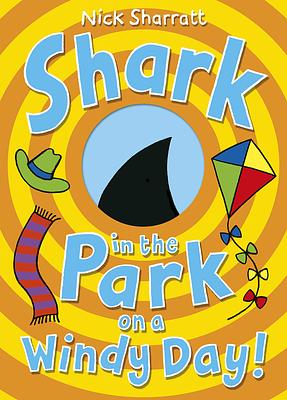 Nick Sharratt
Shark in the Park on a Windy Day
Just when you thought it was safe to go back in the park. . . Timothy Pope is blown this way and that way in the windy park – but among the whistling wind and blustering brollies, could that be a shark he spies through his telescope? Peep through the die-cut hole in the pages of the book to find out. Winner of the Bookbug Picture Book Prize 2016/2017 – it's fin-tastic fun!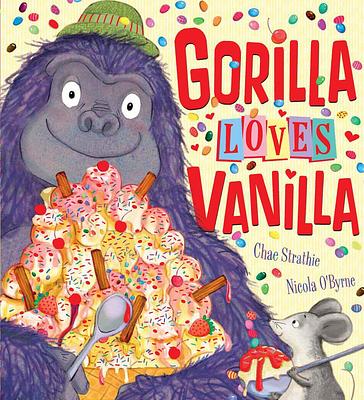 Chae Strathie
Nicola O'Byrne
Gorilla Loves Vanilla
A deliciously funny new picture book by Scottish Children's Book Award winner Chae Strathie and Waterstones Children's Book Prize winner Nicola O' Byrne. When the animals visit Little Sam Sundae's ice cream shop on Jellybean Street they have some unusual requests. Sam whips up blue cheese sundae for Mouse and a worm cornet for Hen. Finally, it's Gorilla's turn to order but all he wants is plain old vanilla. Licking their lips, the other animals realise that Gorilla has made the best choice, after all. Luckily for them, gorillas love sharing! Winner of the Bookbug Picture Book Prize 2017/2018.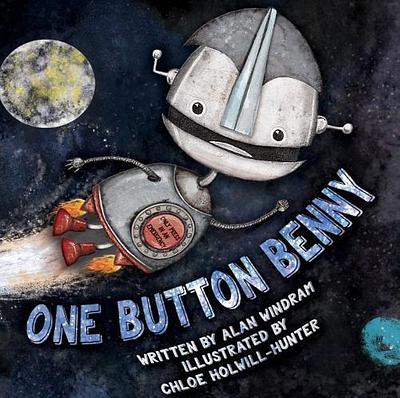 Alan Windram
Chloe Holwill-Hunter
One Button Benny
One Button Benny is a picture book about heroes and the unlikely places you find them. With strikingly beautiful retro style illustrations by Chloe Holwill-Hunter. This colourful, fun tale for two to five-year-olds, sees loveable robot Benny becoming an unlikely hero when the hairy, scary collectors try to take over Benny's planet. Winner of the Bookbug Picture Book Prize 2018/2019.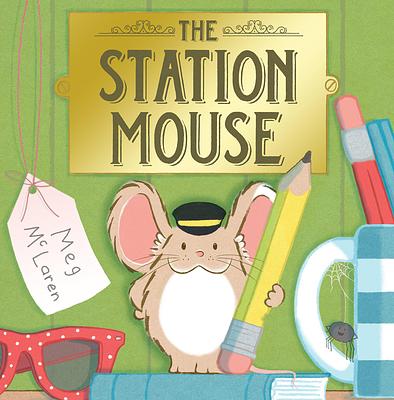 Meg McLaren
The Station Mouse
Maurice is the Station Mouse, and so he must follow The Station Mouse Handbook. Rule 1: A Station Mouse must remain unseen. Rule 2: A Station Mouse must never go out in the daytime. Rule 3: A Station Mouse must never approach the passengers. Now, there's a reason why these rules exist; people do not like mice. And if Maurice breaks the rules, even to help a little boy who has lost something very important, there's going to be a price to pay. . . Winner of the Bookbug Picture Book Prize 2019/2020.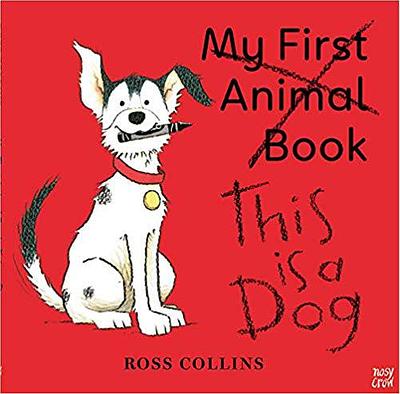 Ross Collins
This is a Dog
What starts out as a book of first animals quickly loses its way. A very mischievous wee dog keeps stealing the spotlight, and quickly becomes the star of the show! Clever interactions between the illustrations and text are great for chatting to little ones whilst reading together. Full of high jinks and fun, the iconic Ross Collins returns with another hilarious picture book with a new surprise to enjoy on every page. Winner of the Bookbug Picture Book Prize 2020/2021.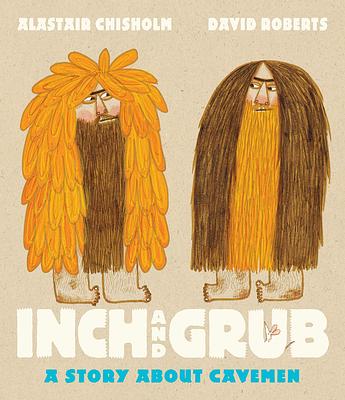 Alastair Chisholm
David Roberts
Inch and Grub
Two cavemen fall out over who has the bigger, better stuff. But it soon becomes a competition that spirals out of control, and all of their stuff begins to pile higher and higher and higher. . . Until it all crashes down, and big lessons are learned. David Roberts' comically expressive illustrations of the two cavemen and all their many, many things, along with Alastair Chisholm's hilarious storytelling, make for a picture book to treasure. Winner of the Bookbug Picture Book Prize 2021/2022.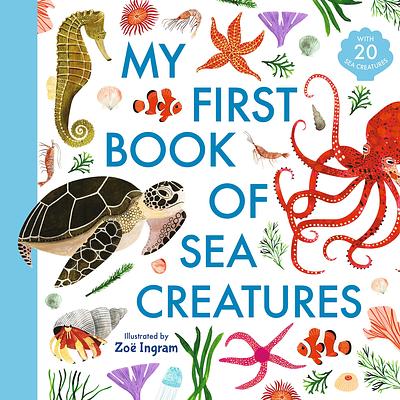 Zoe Ingram
My First Book of Sea Creatures
The perfect gift for any young animal-lover, this beautifully illustrated natural history book is an ideal introduction to creatures of the seas. Illustrated in a bright, contemporary style, this modern guide to twenty of the most interesting marine animals from all around the world is packed with information and fun facts. From the little shrimp to the big blue whale, there are detailed descriptions of each animal and fascinating did-you-know facts! Winner of the Bookbug Picture Book Prize 2022/2023.