Looking for more in Book Lists?
12 festive books to share with little ones this Christmas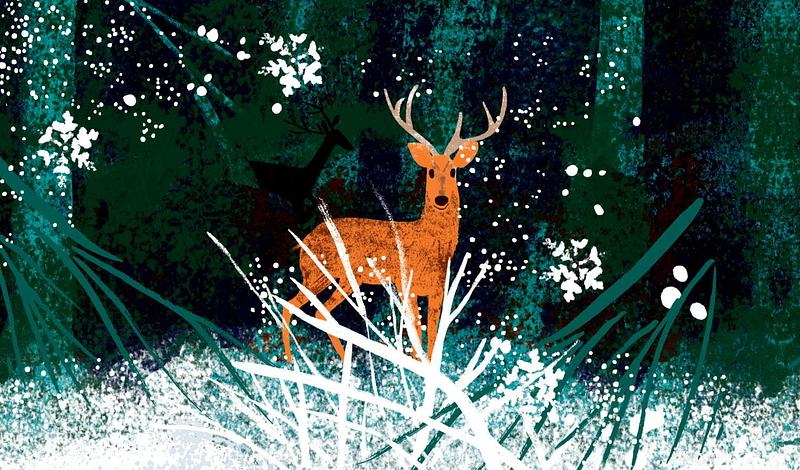 Cuddle up and enjoy these seasonal stories with your little ones!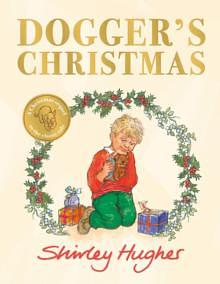 Shirley Hughes
Dogger's Christmas
Fans of the original Dogger story will love this charming sequel complete with carol singers, tree decorating...and toys! Dave is so excited about his new Christmas presents he doesn't notice his beloved Dogger is missing (again!). Can he find him before it's too late? A traditional, uplifting story for children of all ages.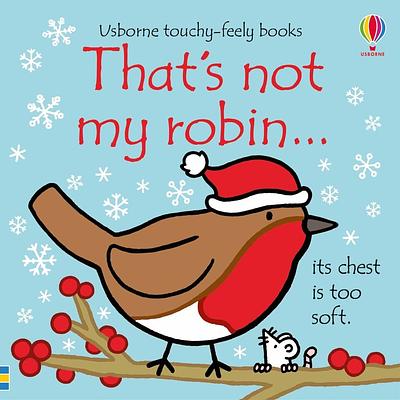 Fiona Watt
Rachel Wells
That's not my Robin
This seasonal book in the award-winning series is a real treasure! Perfect for baby's first Christmas, little hands will love exploring wee robin's chest and wings - as well as looking for the cheeky white mouse on every page. The tactile elements are always high quality and the bright, graphic illustrations are ideal for engaging for little ones.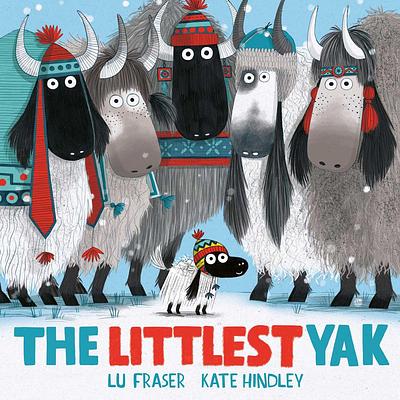 Kate Hindley
Lu Fraser
The Littlest Yak
Poor Gertie is the littlest yak in her herd and longs to be big and strong like the others. But when one of the herd finds themselves in trouble, Gertie's uniqueness might just save the day. A heartwarming wintry tale full of beautiful illustrative detail and a strong rhythm and rhyme. Perfect for reading aloud this season.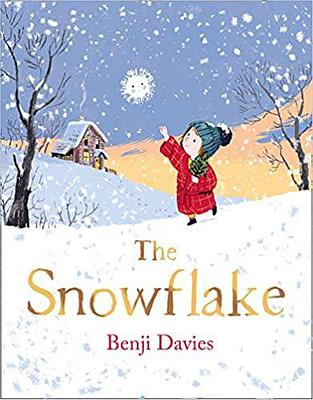 Benji Davies
The Snowflake
High up in the clouds a tiny snowflake is made. Down below, a little girl longs for the perfect star for her Christmas tree. With a stunning colour palette of purples and whites, this enchanting story of a girl and a snowflake looking for their place in the world will bring a little sparkle - and wintry cheer - to everyone's festive season.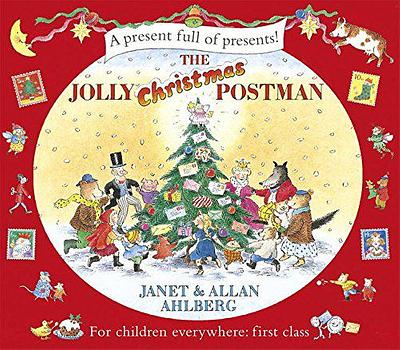 Allan Ahlberg
Janet Ahlberg
The Jolly Christmas Postman
An absolute classic for the festive season! Join the Jolly Postman as he sets off to deliver Christmas mail to a host of nursery rhyme characters and fairy tale friends. With detailed illustrations, and actual letters, cards and games to share on each page, this is a book that will keep little ones engaged for days on end. The glorious rhyme and use of dialogue beg for it be read aloud, with as many different voices as you can manage!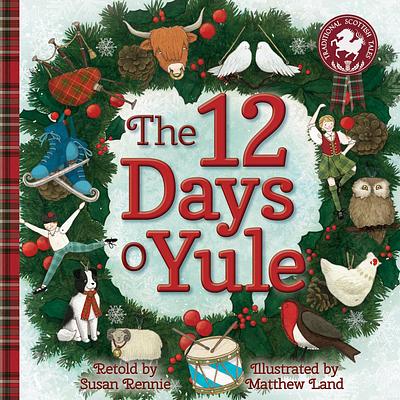 Matthew Land
Susan Rennie
The 12 Days o Yule
If your wee ones enjoy singing along to the original 12 Days of Christmas, they're going to love this braw Scots version! From birlin lassies to shooglin sheep, this is a yuletide full of Scottish character and a real celebration of the Scots language. Bringing the rich language to life are illustrations brimming with energy and humour; mischievous collie dugs, skooshin skaters and gowden rings belonging to five delightful highland coos!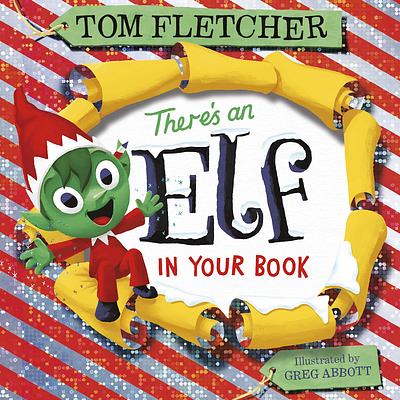 Greg Abbott
Tom Fletcher
There's an Elf in Your Book
You'd better watch out – there's a cheeky Elf about! Little ones definitely need their wits about them in this fantastically fun interactive Christmas book. They may be asked to blow a Christmas kiss or sing a Christmas song…but Elf might also throw in a few sneaky challenges for children to see whether they belong on Santa's Nice or Naughty list! Bursting with colour and character, this is a festive story encouraging plenty of silly noises, actions and laughter.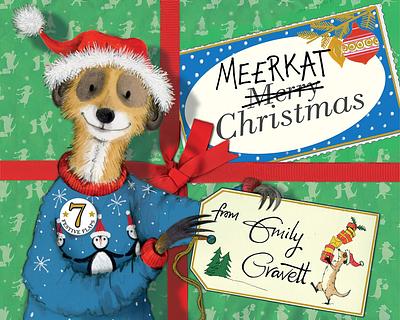 Emily Gravett
Meerkat Christmas
All of the meerkats are excited about Christmas in the Kalahari...except for Sunny. He decides that his Christmas doesn't look quite as 'perfect' as it should so sets off on a journey to find somewhere more Christmassy. With its fun, festive flaps, and rich illustrations, this is a book that can be read again and again. You'll spot something new each time! At its heart is also a touching message about the diversity of Christmas and the importance of family.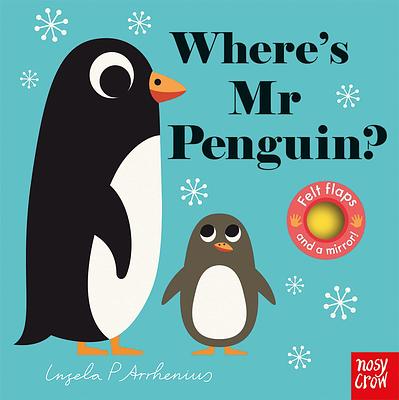 Ingela P Arrhenius
Where's Mr Penguin?
This stylish hide-and-seek book is perfect for sharing with babies through the winter months. The illustrations are bright and bold, featuring snowflakes, sledges and a host of Antarctic animals for children to spot. Little ones will love the soft sensation of the felt flaps and the hidden mirror at the end is an extra special surprise. Mirrors are wonderful for helping babies to explore their own faces, as well as being really tactile too.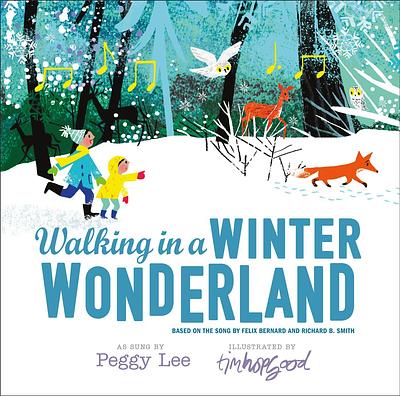 Tim Hopgood
Walking in a Winter Wonderland
Sleigh bells ring, are you listening? These familiar opening lines set the scene for a festive day of play and exploration in the snow! Families and friends build a snowman, go sledging together and enjoy a walk through a winter wonderland in this enchanting picture book. Sing-along, read-along or simply cuddle up with your little one and talk about what you see in the gorgeous illustrations that fill the pages of this wintry book.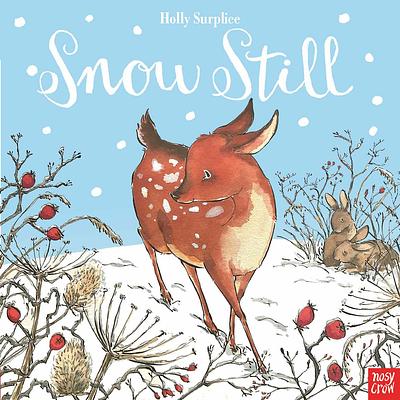 Holly Surplice
Snow Still
A little fawn experiences snow for the first time in this beautiful celebration of nature and wintertime. The book has a definite Scottish feel, with a sleepy red squirrel, playful hares and a stunning barn owl all making an appearance! The watercolour illustrations are awash with white and the use of silver foil on every page is a real delight. The text is minimal but has a calming rhythm and rhyme - and plenty of repetition - perfect for little ones hearing new words.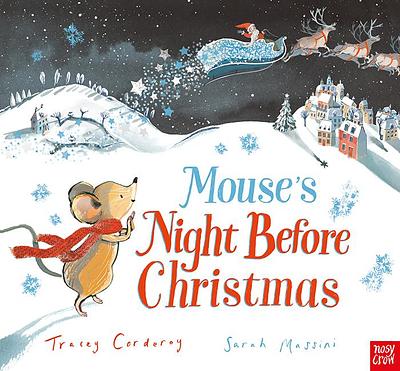 Sarah Massini
Tracey Corderoy
Mouse's Night Before Christmas
This heartwarming retelling of the classic Christmas tale will have wee ones captivated this festive season. When Santa gets lost in a blizzard, a lonely little mouse is on hand to help him deliver his presents - but will mouse's own Christmas wish come true? We can't tell you that! But we can tell you it's definitely a book to put on your list. With its traditional illustrations and pitch perfect rhyme, this is a truly magical tale for Christmas time.