Looking for more in Book Lists?
The Scottish Teenage Book Prize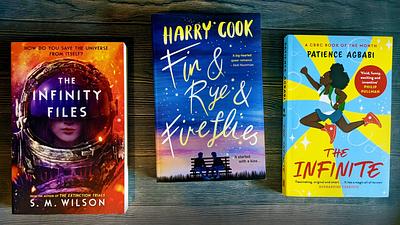 The Scottish Teenage Book Prize celebrates the very best in Scottish teen fiction, and aims to encourage reading for pleasure amongst teenagers. For this list, we've rounded up every title that's been shortlisted for the prize since 2016. That's a lot of fantastic teen fiction to dig into!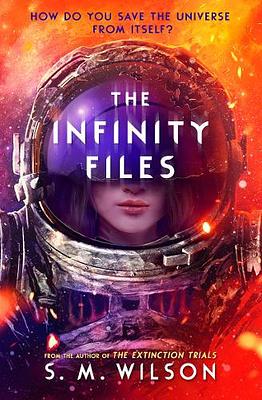 S. M. Wilson
The Infinity Files
Ash Yang dreamed of being a starfighter pilot. But when she crashes out of her final test – literally – she somehow lands the most powerful job in the universe. As Guardian of the Infinity Files she must secretly planet-hop through the galaxies, stealing or returning treasures that have the power to stop wars... or start them. But when her home planet is the one at war, can she use her new skills to save it?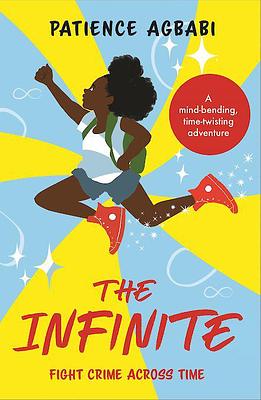 Patience Agbabi
The Infinite
Leaplings, children born on the 29th of February, are very rare. Rarer still are Leaplings with The Gift – the ability to leap through time. Elle Bíbi-Imbelé Ifíè has The Gift, but she's never used it. Until now. Elle has received a mysterious warning from the future, other Leaplings are disappearing in time, and not everyone at the centre can be trusted. Soon Elle's adventure becomes more than a race through time. It's a race against time.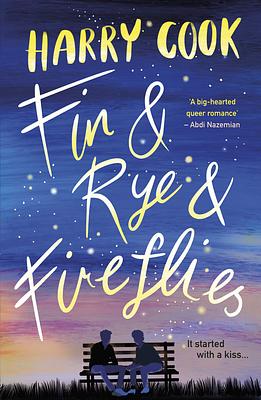 Harry Cook
Fin & Rye & Fireflies
After sixteen-year-old Fin is cruelly outed, his parents move him across the country in search of a 'fresh start'. A fresh start won't change the truth of who Fin is. Obviously. But it does introduce him to the best squad in town: kick-ass Poppy, her on-off girlfriend June and the super cute Rye. When Fin's parents send him to a conversion therapy camp, an outrageous plan is needed to give Fin and Rye a chance at the happy-ever-after their story deserves…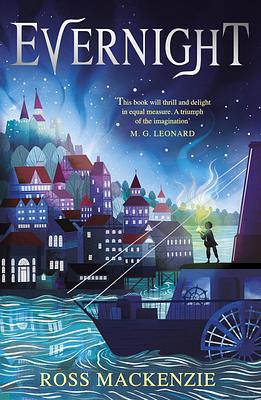 Ross MacKenzie
Evernight
Thousands of years ago, the Evernight came to the Silver Kingdom and turned everything to darkness and chaos. The Evernight is about to return, released by the evil Mrs Hester, and the only spell that might stop it is lost. Then orphan Larabelle Fox stumbles across a mysterious wooden box while treasure-hunting. Little does she realise she is about to be catapulted into an adventure where she'll face wild magic and mortal danger.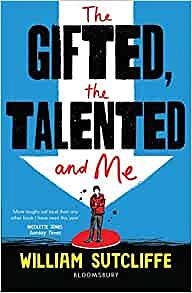 William Sutcliffe
The Gifted, The Talented and Me
A brilliantly funny book about fifteen-year-old Sam, who is ordinary and proud of it. Unfortunately, his parents have sent him off to the North London Academy for the Gifted and Talented, where everyone's planning Hollywood domination or starting alt-metal psychedelica crossover bands. Sam knows he'll never belong, even if he wanted to. And that's before he ends up on stage wearing nothing but a fur onesie...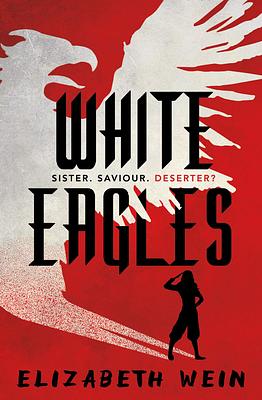 Elizabeth Wein
White Eagles
Summer 1939. With Europe on the brink of war, eighteen-year-old Kristina Tomiak has been called to join the White Eagles, Poland's valiant air force. When the Nazis reach the town where she's based, Kristina makes a daring escape but doesn't realise that she's carrying a stowaway in her plane. Will Kristina be able to navigate the most challenging flight of her life and reach safety amid the turmoil of war?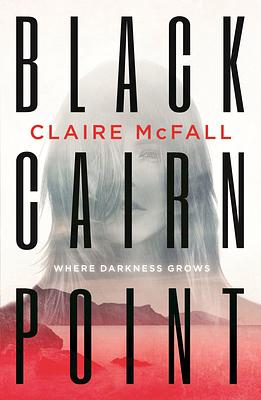 Claire McFall
Black Cairn Point
A haunting YA thriller unfolds on an isolated beach. Heather agrees to a group camping holiday with Dougie and his friends because she's desperate to get closer to him. But when the two of them disturb a pagan burial site above the beach, she becomes certain that they have woken a malevolent spirit. Something is alive out there in the pitch-black dark, and it is planning to wreak deadly revenge. One year later Heather knows that she was very lucky to escape Black Cairn Point but she is still waiting for Dougie to wake from his coma. If he doesn't, how will she prove her sanity, and her innocence? A chilling and atmospheric thriller from unflinching and award-winning writer Claire McFall, and winner of the Scottish Teenage Book Prize 2017.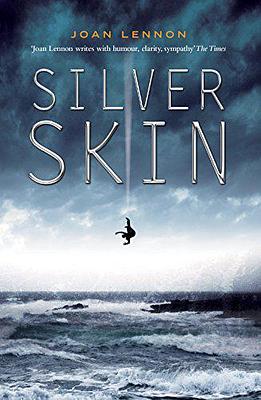 Joan Lennon
Silver Skin
Skara Brae, Orkney, during the Neolithic period. The sun is dying, crops are failing and the local inhabitants fear that the end of the world is near. When a strange boy appears from nowhere, dressed in an odd silver suit - his 'silver skin' - the community is thrown into confusion. Who is he, where is he from, and why has he come? Is he a selkie or seal person, a mythical being believed to have magical powers?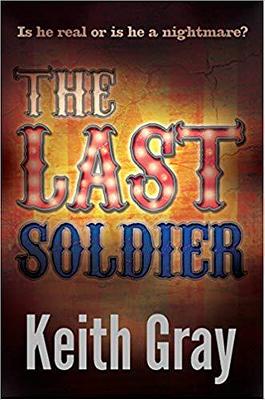 Keith Gray
The Last Soldier
Nothing much happens in Joe and Wade's dusty town. There's not much excitement in Joe and his brother's lives - just grinding poverty and the occasional run-in with the neighbours. The only highlight is the arrival of the carnival, with its mermaid, wolfman and baby dragon. This year, there's a new attraction - the Last Soldier of World War One. What message does he have for the boys...? Particularly suitable for struggling, reluctant and dyslexic readers.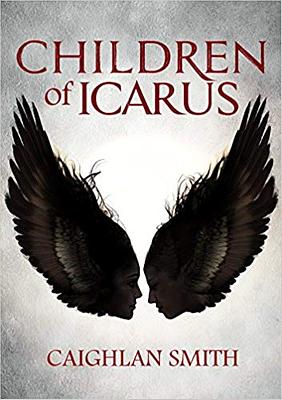 Caighlan Smith
Children of Icarus
It's Clara who's desperate to enter the labyrinth and it's Clara who's bright, strong and fearless enough to take on any challenge. It's no surprise when she's chosen. But so is the girl who has always lived in her shadow. Together they enter. Within minutes, they are torn apart forever. Now the girl who has never left the city walls must fight to survive in a living nightmare, where one false turn with who to trust means a certain dead end. Winner of the Scottish Teenage Book Prize 2018.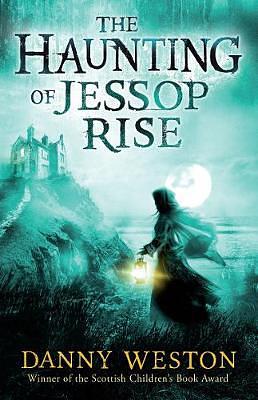 Danny Weston
The Haunting of Jessop Rise
Alone and penniless after his father is killed in a cotton mill accident, fourteen-year-old William faces the rest of his childhood in a brutal workhouse. Then his long-estranged uncle Seth sends for him, and William thinks his fortunes are changing. But arriving at Uncle Seth's grand house in North Wales, Jessop Rise, William encounters a ghostly figure. It soon becomes clear that the place is haunted by more than just one ghost. But who are the spectral creatures that prowl about the estate? What are they trying to tell William? And what is the dark secret that Uncle Seth has been keeping for so long? As William uncovers the clues, he finds himself caught up in a dark and terrifying mystery.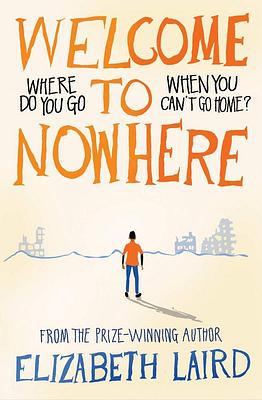 Elizabeth Laird
Welcome to Nowhere
Twelve-year-old Omar and his brothers and sisters were born and raised in the beautiful and bustling city of Bosra, Syria. Omar doesn't care about politics - all he wants is to grow up to become a successful businessman who will take the world by storm. But when his clever older brother, Musa, gets mixed up with some young political activists, everything changes . . . Before long, bombs are falling, people are dying, and Omar and his family have no choice but to flee their home with only what they can carry. Yet no matter how far they run, the shadow of war follows them - until they have no other choice than to attempt the dangerous journey to escape their homeland altogether. But where do you go when you can't go home?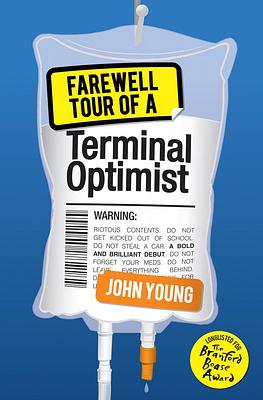 John Young
Farewell Tour of a Terminal Optimist
Quick-witted, sharp-tongued Connor Lambert won't take it any longer: the bullying, the secrets, the sympathy. He's been dying from cancer for years, but he's not dead yet. He's going down fighting. Forming an unlikely friendship with fellow juvenile delinquent Skeates, the pair stage a break out and set off on a crazy tour across Scotland -- dodging the police, joy riding and extreme partying -- to find Connor's dad, an inmate at Shotts prison. But Connor's left two things behind -- the medication he needs to keep him alive, and the girl who makes living bearable. A fresh and bold debut novel full of heart, guts and raw emotion. Farewell Tour of a Terminal Optimist is a brilliantly funny, thrilling exploration of friendship, identity and mortality populated with witty, sharply drawn characters. Winner of the Scottish Teenage Book Prize 2019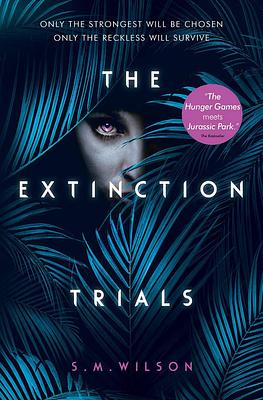 Susan Morton
The Extinction Trials
In Stormchaser and Lincoln's ruined world, the only way to survive is to risk everything. To face a contest more dangerous than anyone can imagine. And they will do ANYTHING to win. But in a land full of monsters - both human and reptilian - they can't afford to trust anyone. Perhaps not even each other...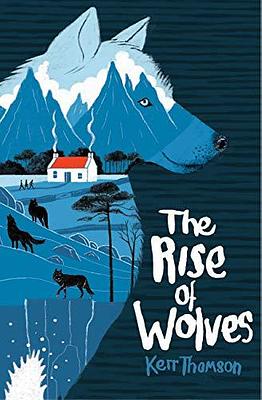 Kerr Thomson
The Rise of Wolves
Innis Munro is walking home across the bleak wilderness of Nin Island when he hears the chilling howl of a wolf. But there are no wolves on the island - not since they were hunted to extinction, centuries ago. He decides to investigate his island home and accepts an ancient challenge: he who jumps the Bonnie Laddie's Leap wins a fortune. As the wolves rise from the darkness of history, and long-buried secrets resurface, Innis's adventure truly begins ...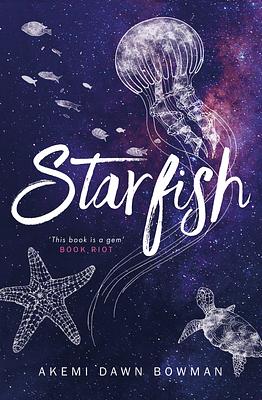 Akemi Dawn Bowman
Starfish
Kiko Himura has always had a hard time saying exactly what she's thinking. With a mother who makes her feel unremarkable and a half-Japanese heritage she doesn't quite understand, Kiko prefers to keep her head down, certain that once she makes it into her dream art school, Prism, her real life will begin. But then Kiko doesn't get into Prism, at the same time as her abusive uncle moves back in with her family. So when she receives an invitation from her childhood friend to leave her small town and tour art schools on the West Coast, Kiko jumps at the opportunity in spite of the anxieties and fears that attempt to hold her back. And now that she is finally free to be her own person outside the constricting walls of her home life, Kiko learns transformative truths about herself, her past, and how to be brave. A luminous, heartbreaking story of identity, family, and the beauty that emerges when we embrace our true selves.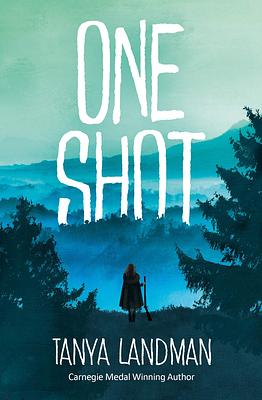 Tanya Landman
One Shot
After the death of her beloved father, Maggie and her family are thrown into a life of destitution. With little income and no way to live off their poor land, Maggie tries to provide for her family the way her father always had - with his hunting rifle and whatever animals the forest would provide. But when her mother is confronted with her "unladylike" behaviour, Maggie is thrown into a life of unthinkable cruelty and abuse. With no one to care for her and only the hope of escape, all Maggie can do is survive.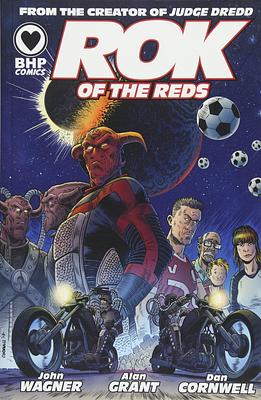 Alan Grant
Dan Cornwell
John Wagner
Rok of the Reds
Rok of Arkady, an alien shape-changer on the run from dangerous assassins, seeks refuge in the far reaches of the galaxy, alighting on a small and insignificant planet - Earth. To conceal his presence Rok adopts the identity of the first person he encounters - bad boy footballer Kyle Dixon - and as Dixon he develops an unexpected but all-consuming love for 'the beautiful game'. Can Rok steer lowly Radford Reds to an unlikely Cup win - or will the assassins find him and bring his footballing career to a shuddering end?