Looking for more in Book Lists?
Space adventures
Genre:
Fiction, Literature, Non-fiction, Science, Science Fiction, Space
Age group:
6-8, 9-11, 12-14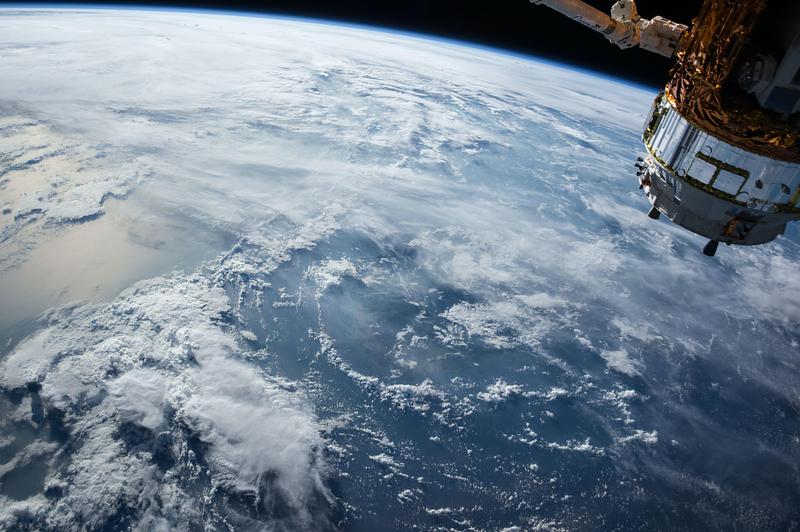 Out of this world children's books about space.
In February, The Scottish Friendly Children's Book Tour prepares to boldly go where no book tour has ever been before. Here are some space-tacular books to read throughout the month to help you explore our universe and beyond.
(this will open in a new window)The Scottish Friendly Children's Book Tour
For an extra special reading experience, take a look at our read aloud learning resources for Look Up!(this will open in a new window) and Rocketmole(this will open in a new window). Both of these books were included in our Read, Write, Count bags(this will open in a new window) for Primary 2 and Primary 3 children.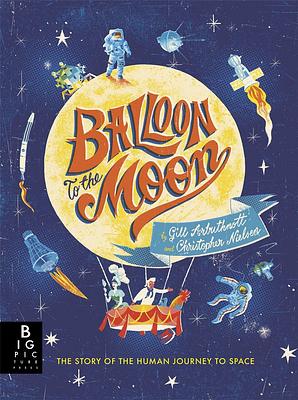 Christopher Nielsen
Gill Arbuthnott
Balloon to the Moon
This bright and engaging non-fiction book counts down through the history of space travel to the moon landing! It's a great introduction to the topic with plenty of interesting facts.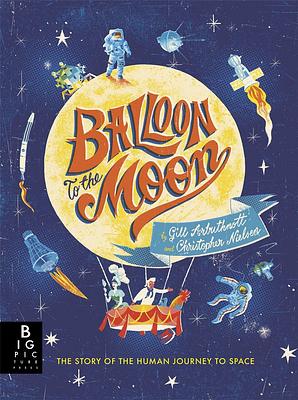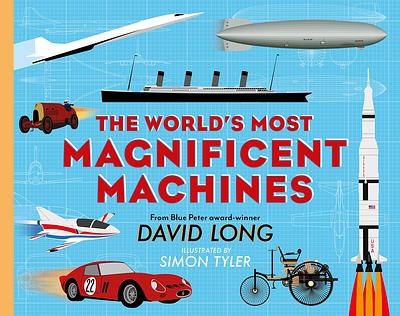 David Long
Simon Tyler
The World's Most Magnificent Machines
This fantastic non-fiction text includes profiles of a range of impressive vehicles, including important space transportation like Saturn V and the Lunar Rover.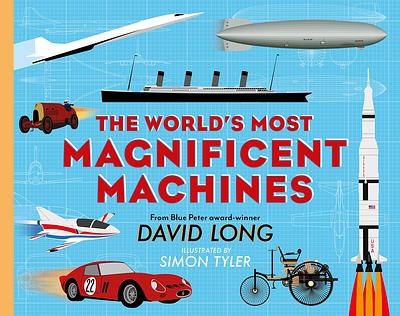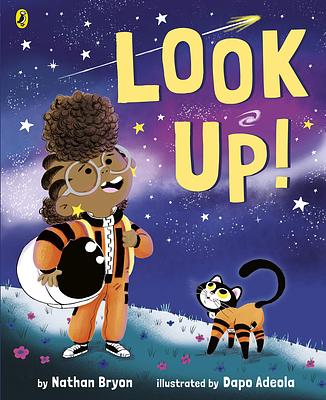 Dapo Adeola
Nathan Bryon
Look Up!
A heart-warming picture book about a girl called Rocket who wants to share her love of space with her family and community.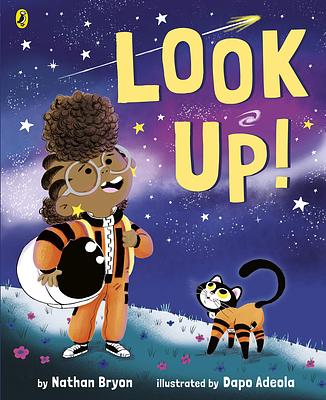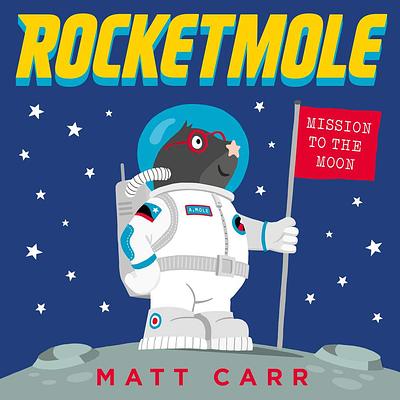 Matt Carr
Rocketmole
Humans aren't the only ones who dream of going to space! In this picture book we see a mole who plans an adventure to the moon and what happens when he gets there.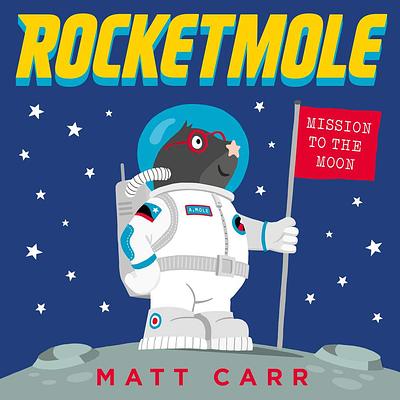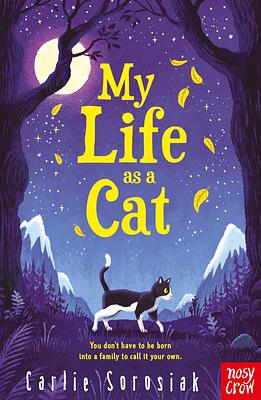 Carlie Sorosiak
My Life as a Cat
When an alien arrives on Earth as a cat, they have a lot to learn, and only a limited time before they need to meet the ship to return home! This is a funny and touching book which is full of surprises.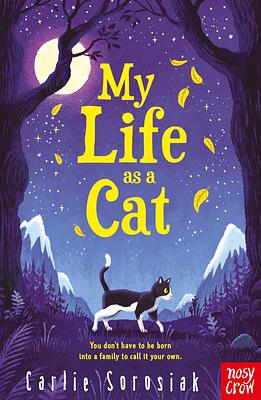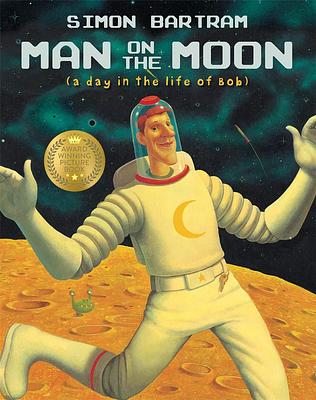 Simon Bartram
Man on the Moon: a day in the life of Bob
A great story for sharing with young readers. It introduces the man on the moon, also known as Bob, who is responsible for looking after it. He knows everything there is to know about the moon, and is certain there are no aliens. Or are there?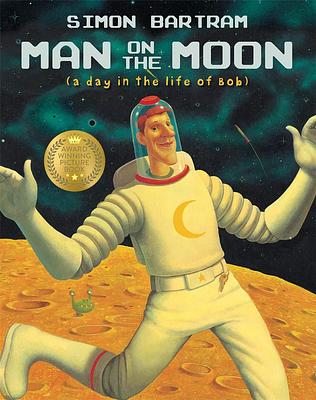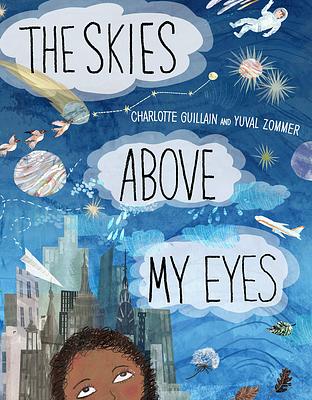 Charlotte Guillain
Yuval Zommer
The Skies Above My Eyes
This wonderful non-fiction book folds and opens out to take its reader on a magical journey through space. Filled with important and interesting facts, this book if perfect for those who enjoy an immersive and tactile reading experience.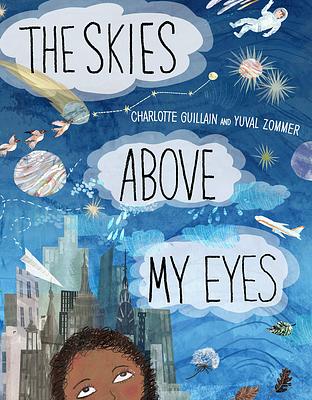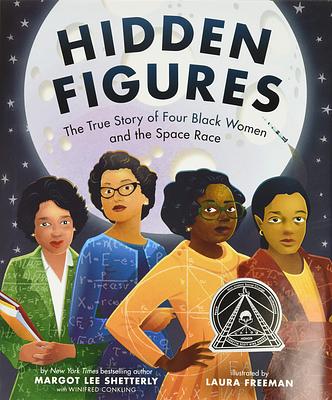 Laura Freeman
Margot Lee Shetterly
Hidden Figures: The True Story of Four Black Women and the Space Race
The incredible and inspiring true story of four black women who helped NASA launch men into space. Beautifully illustrated and filled with rich detail about these amazing women and their lives, this book is perfect for reading and sharing together.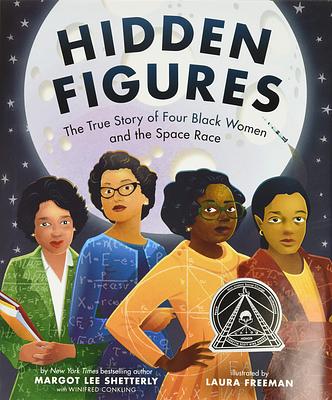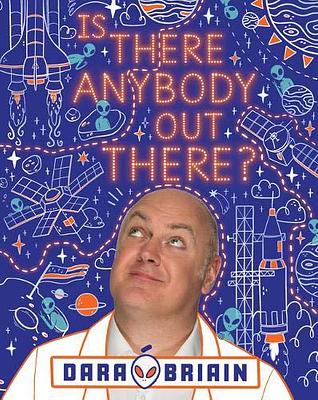 Dara O Briain
Is There Anybody Out There?
Is There Anybody Out There? provides the perfect mix of fact and fiction to answer all those space questions that have been floating around: how was the earth created? Will we ever meet aliens? Humorous and entertaining, this book is perfect for readers just starting on their space odyssey.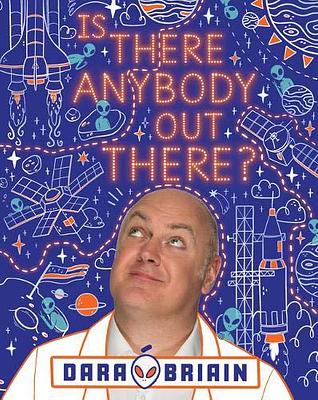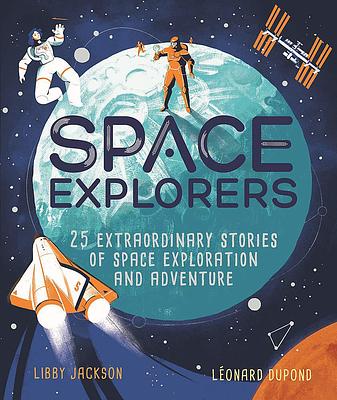 Léonard Dupond
Libby Jackson
Space Explorers
A collection of amazing real-life stories about space exploration and adventure. In this beautifully illustrated anthology, spaceflight expert, Libby Jackson, reveals the very best true stories of humankind's thrilling journey to the stars. This book is perfect for sharing with any keen space explorer!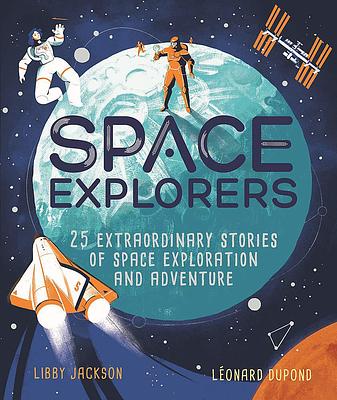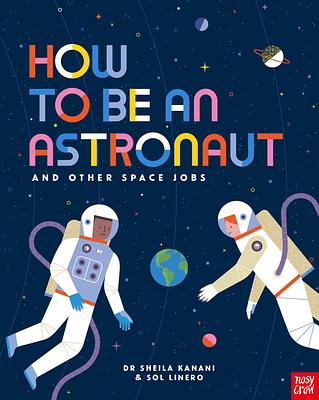 Sheila Kanani
Sol Linero
How to be an Astronaut and Other Space Jobs
This engaging book explores not only what it takes to be an astronaut, but a range of other space jobs and the amazing people that help get an astronaut into space. Answering key questions 'like what is space?' and 'what do astronauts actually do?'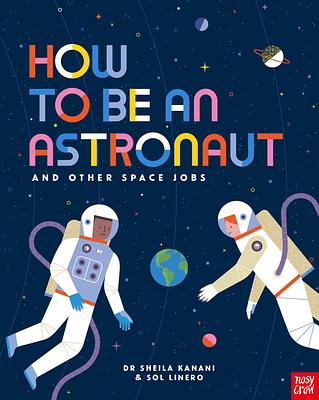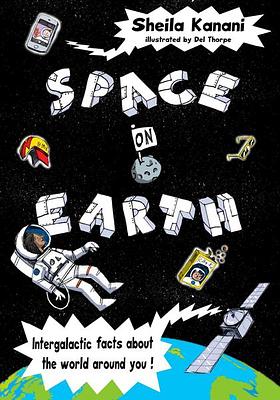 Del Thorpe
Sheila Kanani
Space on Earth
We have probably all looked up at the night sky and thought about space, but what many don't realise is that there is more space on Earth than we realise. In this gripping read, Sheila Kanani will open your eyes to space all around us. You will feel awe and wonder at our Earth, as well as at the universe it sits in.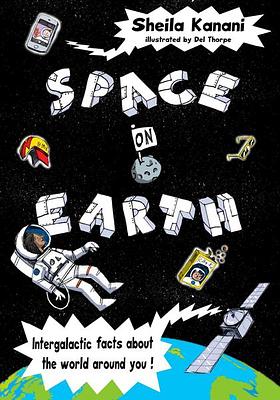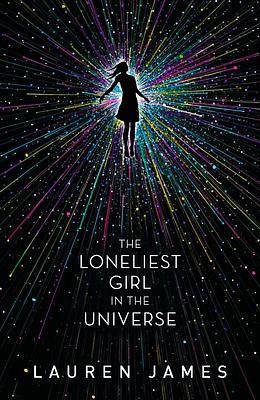 Lauren James
The Loneliest Girl in the Universe
Romy Silvers is the only surviving crew member of a spaceship travelling to a new planet, on a mission to establish a second home for humanity. When a new ship is launched containing just J, there is hope for Romy. A gripping romantic thriller, this book will have you on the edge of your seat.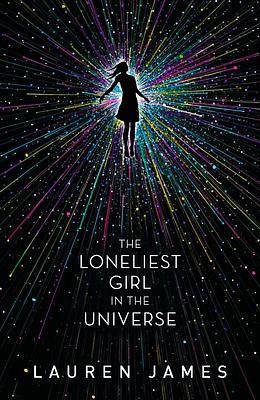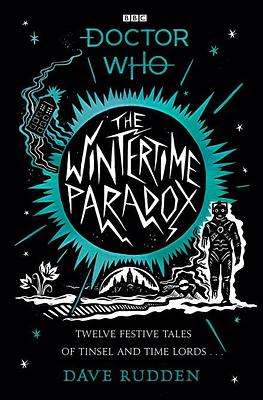 Dave Rudden
The Wintertime Paradox
A collection of wintry Sci-fi tales, this book is perfect for Doctor Who fans. With short stories exploring murder in 1909 to a stranger at the door in Dublin, this collection is sure to hold something for everyone. Time travel with the Doctor to new and unique adventures.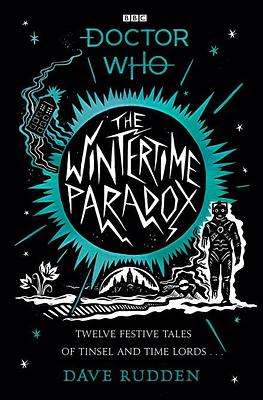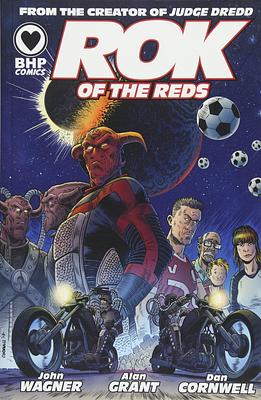 Alan Grant
Dan Cornwell
John Wagner
Rok of the Reds
The perfect blend of sci-fi and football meet in this glorious graphic novel by John Wagner, Alan Grant and Dan Cornwell. Shortlisted for the 2020 Scottish Teenage Book Prize, this is the perfect read for any football fan. When odious Kyle Dixon is replaced by alien Rok of Arkadi, all seems lost for lowly Radford Reds. Or it this just the beginning?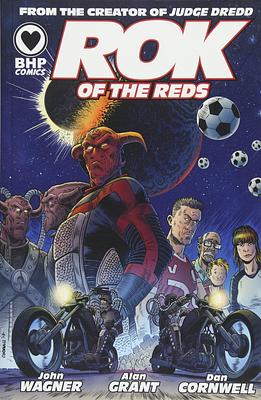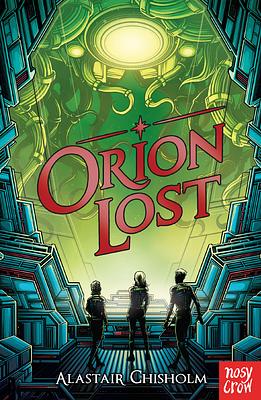 Alastair Chisholm
Orion Lost
This fantastic adventure novel set in deep space is sure to inspire an interest in science and technology. The story centres on a group of teenagers who suddenly find themselves in charge of a starship. Full of nail-biting twists and turns, the children grapple with aliens, futuristic technology and AI to save themselves and their families.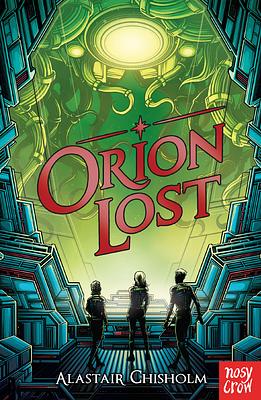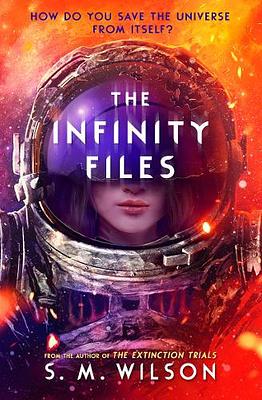 S. M. Wilson
The Infinity Files
Ash Yang dreamed of being a starfighter pilot. But when she crashes out of her final test – literally – she somehow lands the most powerful job in the universe. As Guardian of the Infinity Files she must secretly planet-hop through the galaxies, stealing or returning treasures that have the power to stop wars... or start them.