Looking for more in Book Lists?
Our favourite BPOC protagonists in children's and young adult books
Genre:
Activism, Family, Politics, Relationships
Age group:
3-5, 6-8, 9-11, 12-14, 15-18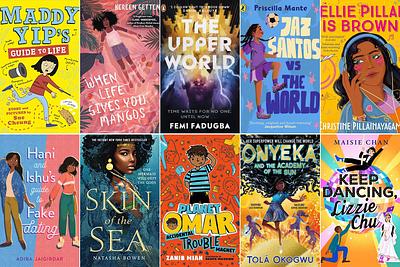 This book list gathers our favourite BPOC protagonists from British authors. These books celebrate cultural and ethnic diversity – for books on anti-racism, see our book list of Books to understand and challenge racism for children and young adults, or Black History Month books for children and young adults.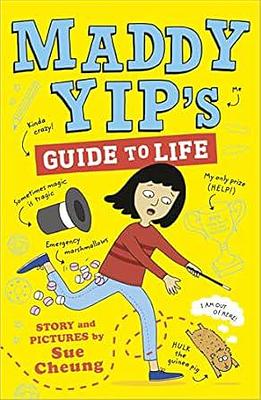 Sue Cheung
Maddy Yip's Guide to Life
Maddy's happy life is disrupted when she realises that everyone she knows has a special talent – except her! With her friends and brothers, she tries to find her true calling. Her baking is inedible, her breakdancing is catastrophic and her magic tricks accidentally free Hank the guinea pig. Maddy is a funny and silly protagonist with a hilarious perspective on normal life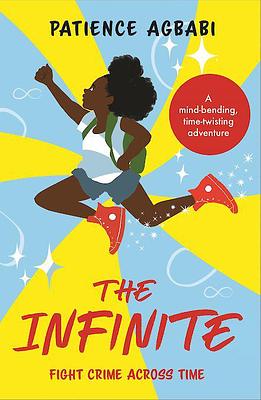 Patience Agbabi
The Infinite
Elle is a Leapling, she was born on the 29th of February. She also possesses The Gift, which means she's able to travel through time. One day she receives an unusual message from the future: Leaplings are going missing, and they need Elle's help. This science fiction mystery is fast-paced as we love Elle's curiosity, intelligence and resoluteness.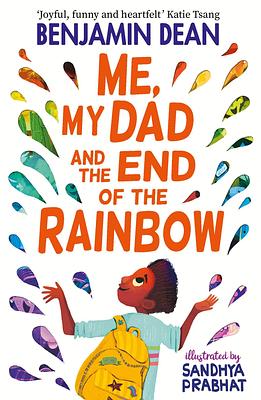 Benjamin Dean
Sandhya Prabhat
Me, My Dad and the End of the Rainbow
When Archie's parents break up, he's confused by his mum's reaction: she's angry, upset and his parents still seem to really care for one another. One day Archie overhears the real reason for their split: Archie's dad is gay. Even whilst processing the pain of his parent's separation, there's still a lot of funny and heartwarming moments as Archie ensures his dad knows he supports him.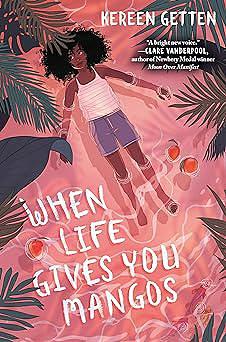 Kereen Getten
When Life Gives You Mangoes
Clara has a good life in Sycamore, a town on a Jamaican island, except for one thing – she can't remember last summer. Travelling across the island, she has to unpick a mysterious family secret. We loved Clara's journey as throughout the book she faces the loss of close friendship, trying to find a community and learning to grow and accept herself.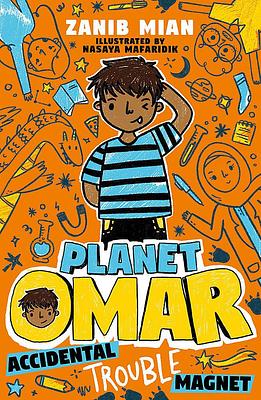 Nasaya Mafaridik
Zanib Mian
Planet Omar
This introduction to the world of Omar sees Omar move to a new house and school. Targeted by the school bully, he focuses on soon approaching Eid (and all the delicious food it includes!) Combining Omar's hilarious perspective with funny cartoon illustrations, this book is both heart-warming and laugh out loud.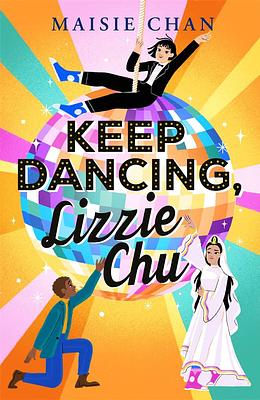 Maisie Chan
Keep Dancing, Lizzie Chu
Lizzie has a lot on her plate – balancing her schoolwork with housework, doing the shopping and looking after her Wai Gong. With help from her best friends she comes up with a plan: take Wai Gong for one last dance at the Blackpool Ballroom. Lizzie is caring, kind and funny and through the story she learns an important lesson: she can lean on her community for support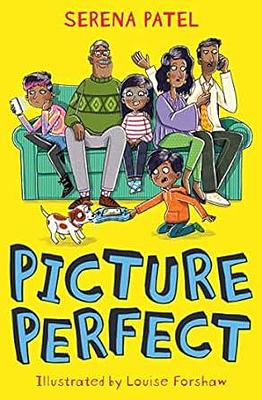 Louise Forshaw
Serena Patel
Picture Perfect
Sonal needs to take a photo of her family for a school project. When everyone is too busy doing their own thing to sit and take a picture together, she hatches a plan – a digital detox camping trip! This funny madcap adventure reminds the reader that no family is perfect.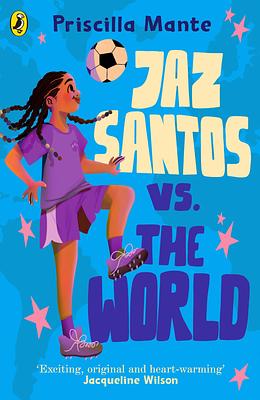 Priscilla Mante
The Dream Team: Jaz Santos vs. the World
Jaz has formed the Bramrock Stars, a football team destined for success. Now all she needs to do is help them work together – there's a lot of different personalities on one team! Jaz's story is heart-warming, with nuanced perspectives on fear of rejection and the blockades girls and women face in sport.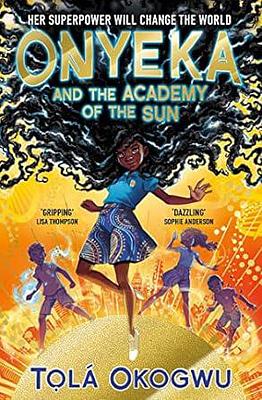 Tolá Okogwu
Onyeka and the Academy of the Sun
Onyeka's hair is the subject of stares from strangers and whispers from the other kids at school. One day, when Onyeka's hair proves it has a life of its own she discovers she's a Solari, a group of mutants from Nigeria. This superhero story is full of themes of freedom, sacrifice and fighting for the greater good!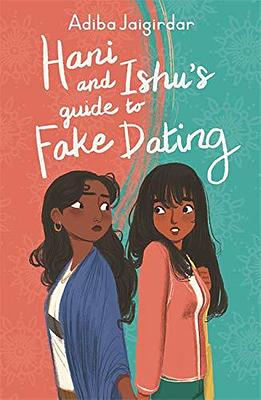 Adiba Jaigirdar
Hani and Ishu's Guide to Fake Dating
Hani is popular, laid back and fun. Ishu takes school seriously, constantly studies and holds herself to impossibly high standards. When Hani's friends deny her bisexuality because she's never dated a girl, she finds herself saying she's dating Ishu! This sweet and romantic story is celebrates both Hani and Ishu's personalities, as well as their Bengali-Irish community.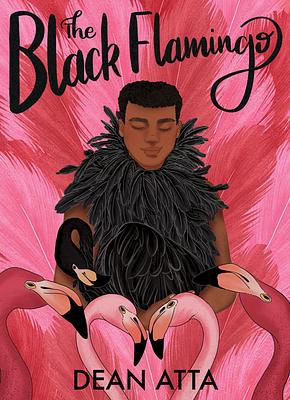 Dean Atta
The Black Flamingo
Written in verse, the story follows a Michael who comes to terms with his identity as mixed race and gay. At university, he finds himself through performing in his drag persona as The Black Flamingo. A beautiful book for celebrating self-acceptance, confidence and finding success despite injustice and prejudice.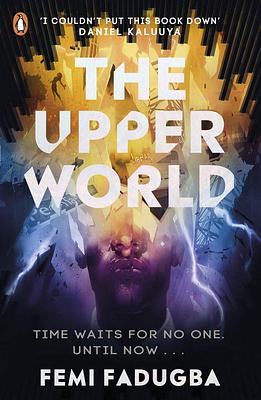 Femi Fadugba
The Upper World
Combining sci-fi, the streets of London and Femi Fadugba's background in physics – this page-turning time travelling thriller follows Esso and Rhia, teenagers trying to unpick a decades long mystery. Led by two engaging characters, this is a high stakes travel through time!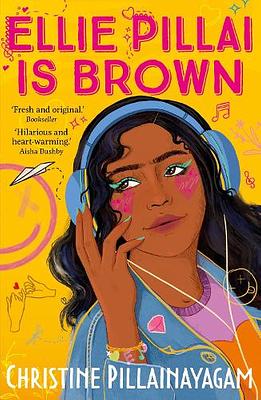 Christine Pillainayagam
Ellie Pillai is Brown
Ellie always feels like she stands out – her life is soundtracked by her favourite songs and old movies. She's a hopeless romantic who's fallen head over heels for Ash, the new boy at school. She's also the only brown girl at her school, and faces pressure from her first generation immigrant parents. Ellie is a wonderful example that being yourself is the best person to be.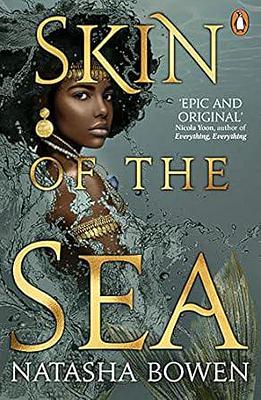 Natasha Bowen
Skin of the Sea
Inspired by West African mythology, this story combines fantasy and romance. Simi is a Mami Wata, a mermaid who is responsible for collecting the souls of those lost at sea. When she saves the life of a boy thrown overboard, she threatens the Mami Wata rules, and puts them all in danger.