Looking for more in Book Lists?
Translated children's books
Genre:
Fiction, Language, World books
Age group:
6-8, 9-11, 12-14, Children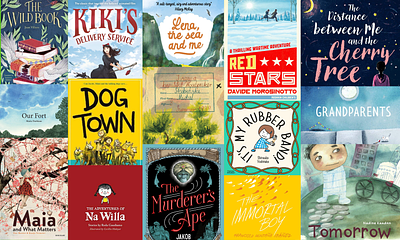 Whether you want to explore cultures different to our own or you are looking for books from around the world, there is sure to be something on this list to tempt you.
From beautiful, emotive picture books, to dual language stories, fantasy and more – a wealth of exciting children's literature is being translated into English for you to enjoy.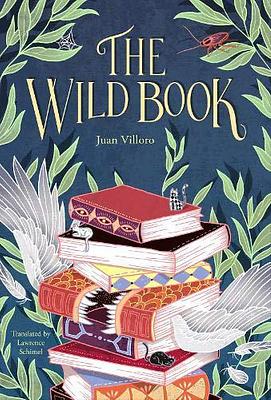 Juan Villoro
Lawrence Schimel
The Wild Book
A Mexican coming of age tale set in an old, crumbling house which has been turned into a library by Uncle Tito. Hidden amongst these many books, is one special read, the 'wild book'. Juan is the only one who can find it, but can he do it before the summer ends? This is a an unforgettable adventure story about books, libraries, and the power of reading.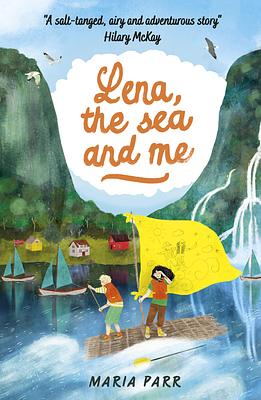 Guy Puzey
Maria Parr
Lena, the Sea and Me
A Norwegian story following Trille and Lena as they grow and deal with changes in their community. The follow up to the wonderful Waffle Hearts, this is a hilarious and heart-warming read about family, friendship and growing up. Filled with memorable scenes and stories of day-to-day adventure, this is a must read.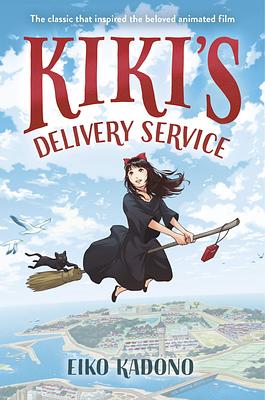 Eiko Kadono
Emily Balistrieri
Kiki's Delivery Service
The Japanese classic that inspired the beloved animated film. This is the ideal read for of Manga, and follows Kiki as she leaves home to explore and learn about her own skills as a witch. A charming and touching coming of age story, this is joyous read.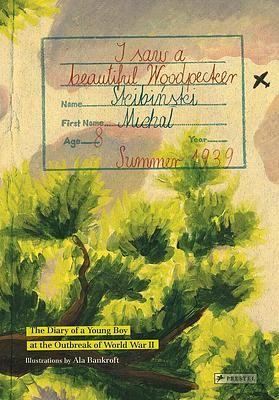 Ala Bankroft
Eliza Marciniak
Michal Skibinski
I Saw a Beautiful Woodpecker
Originally written in 1939 in Warsaw, this beautiful book illustrated by Ala Bankroft cornicles the events of that year from the perspective of an 8 year old. Michal has been told by his teacher to keep a diary to improve his writing. With text in English and Polish, this is a unique window into the past and an emotive read.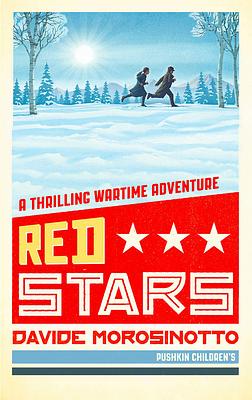 Davide Morosinotto
Red Stars
Italian author Davide Morosinotto explores the experience of two teenagers as Germany declares war on and invades the Soviet Union. This story is told in unique way, in full colour with diary entries, maps and photos. We follow twins Viktor and Nadya as they are separated and desperately try to reach each other during the siege of Leningrad. A historical mystery that is revealed as you read, this is a story of courage and bravery, exploring the power and concept of 'truth'. It is a unique and compelling read.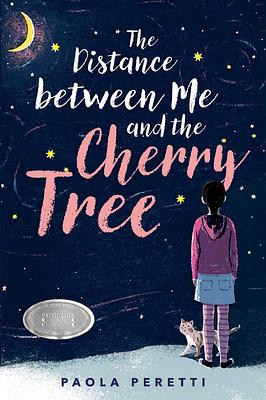 Denise Muir
Paola Peretti
The Distance Between Me and the Cherry Tree
An Italian story of a girl with a degenerative sight-loss that is speeding up. Mafalda measures the distance between her and the tree at her school as a way to chart her own experience of sight-loss. The reader takes an emotional journey with Mafalda as she tries to decide what is most important to her before she loses her sight completely. A heart-wrenching read, this story is ideal for developing empathy and understanding of the struggles others go through.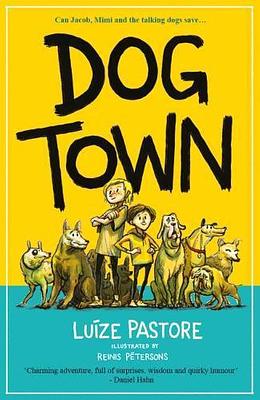 Luize Pastore
Dog Town
A Latvian children's book set in Riga. Jacob Bird is obsessed with the local legend that one day Riga will be 'ready' and completely flooded. Jacob day dreams and thinks one day, Riga is flooded! But when the waters recede, Jacob finds himself staying with relatives in the run-down Maskatchaka district of Riga. Now Jacob must fight to save this area from developers, with the help of the district's very own gang of talking dogs. This is an enjoyable adventure story, with many twists and turns that will keep any reader on their toes!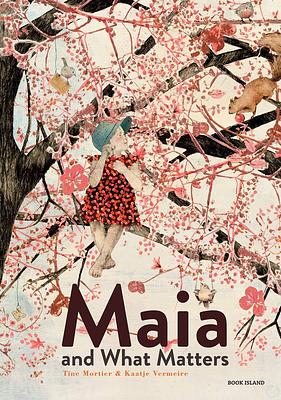 David Colmer
Kaatje Vermeire
Tine Mortier
Maia and What Matters
Maia and What Matters is a beautiful story of a grandmother and granddaughter and their special relationship. However, when Maia's grandma gets ill, Maia finds all her words become muddled, only grandma could understand her. This is a beautifully story of dealing with change, family illness and understanding one another. Perfect for reading together, this is a story families with treasure.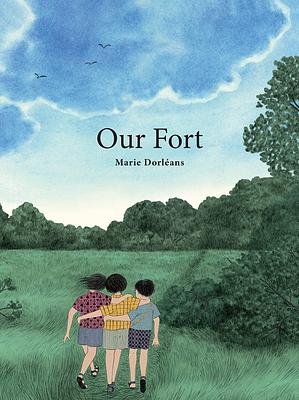 Alyson Waters
Marie Dorleans
Our Fort
Translated from French, this is the story of friends who get caught in a storm whilst heading to their outdoor fort. Our Fort is a gentle story about the unpredictability of nature and finding small wonders in the natural world around us. Perfect for sharing to encourage children to head outdoors, this is a lovely story of friendship and working together.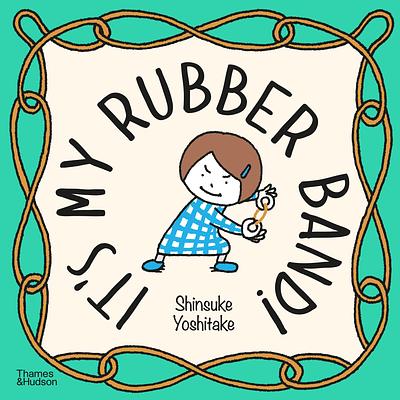 Shinsuke Yoshitake
It's My Rubber Band!
Translated from Japanese, this is a picture book about a little girl that has always wanted something that was hers, and hers alone – something she wouldn't have to share with anyone. A rubber band might not like seem like fun to many, but to this little girl, the possibilities are endless. This picture book is perfect for exploring and encouraging play with wee ones. Stripped back, playful illustrations add to the simplicity and fun of the story, which is all about the endless depths of the imagination!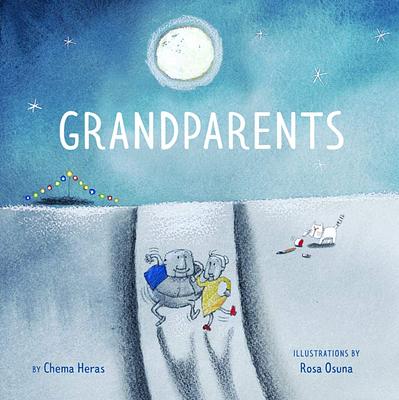 Chema Heras
Rosa Osuna
Grandparents
Originally published in Portuguese in 2002, and then in Spanish in 2003, this is a heartwarming story about two grandparents getting ready to go dancing together. Grandmother is feeling self-conscious, so Grandfather does all he can to make her see how special she is. With beautifully understated illustrations and poetic text alongside, this is a total treasure of a picture book.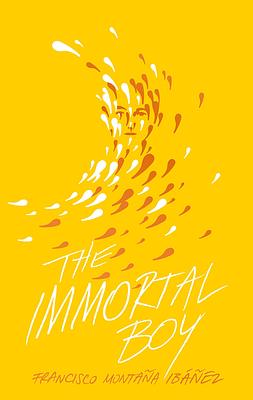 David Bowles
Francisco Montaña Ibáñez
The Immortal Boy
This is an enchanting Colombian story about set in Bogota, a touching drama about a boy and girl and how their lives intertwine. This is a fully bilingual book, with the same story told in both English and Spanish.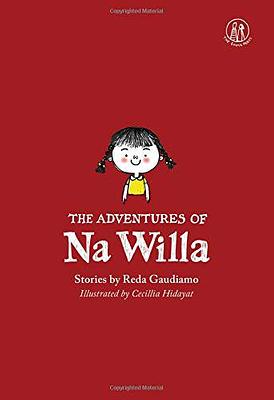 Cecillia Hidayat
Ikhda Ayuning Maharsi Degoul
Kate Wakeling
Reda Gaudiamo
The Adventures of Na Willa Stories
Translated from Indonesian by Ikhda Ayuning Maharsi Degoul and Kate Wakeling, this is a heart warming collection of stories about protagonist Na Willa. Join Na Willa on many endearing and entertaining adventures. This book is perfect for sharing, and dipping in and out of.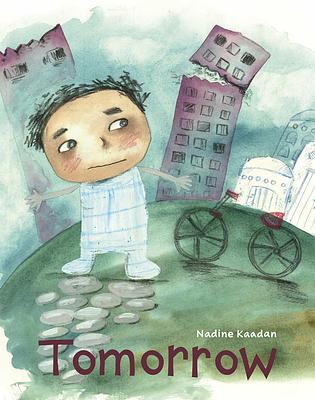 Nadine Kaadan
Tomorrow
Translated from Arabic, and originally published in 2012, this is a moving and heart warming story about a little boy called Yazan, who just wants to play in the park and watch his mother paint like she always used to. Themes around living in times of conflict are told through emotive illustrations, bringing children like Yazan's realities to life. A perfect story for gently starting conversations about war with children.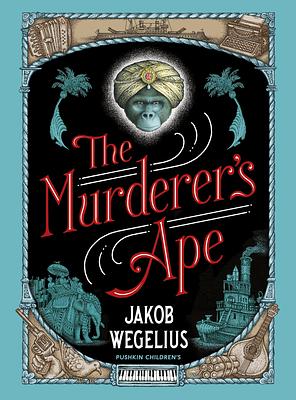 Jakob Wegelius
The Murderer's Ape
In this enormously readable modern classic, Sally Jones recounts her epic adventures in pursuit of justice for her best friend Chief, who has been wrongly imprisoned for murder. Being a gorilla of extraordinary talents and unswerving loyalty only makes Sally's mission more perilous. Captivating storytelling and masterful illustrations bring Sally's ardent quest vividly to life.