Looking for more in Book Lists?
Night-time books for babies and toddlers
Get your little ones in the mood for sleep with these dreamy books about night-time.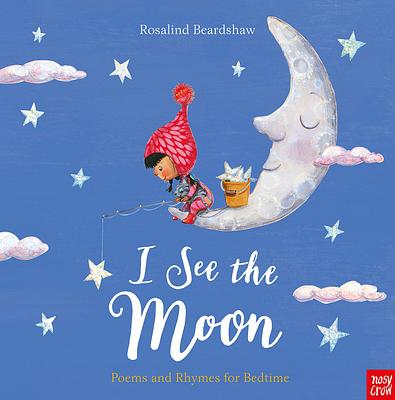 Rosalind Beardshaw
I See the Moon
This collection of rhymes is ideal for dipping into at bedtime or moments of calm. Babies will respond positively to the rhythmic patterns in each rhyme, and favourites like Twinkle, Twinkle and Hush-a Bye, Baby can also be sung to little ones. Once they're old enough to see the pictures, babies will also enjoy the stunning foil illustrations that are peppered throughout.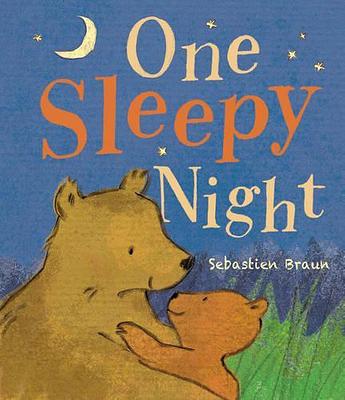 Sebastien Braun
One Sleepy Night
When the night draws in, big bear and little bear count all the different things in the forest as they make their way to bed. This is such a gentle, soothing book with a simple flowing text - perfect for cosying up and sharing together at bedtime.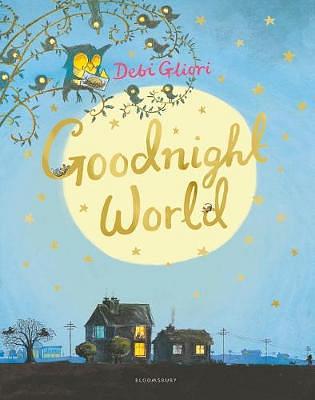 Debi Gliori
Goodnight World
If you're looking for a rhyming picture book to settle little ones at the end of the day, they don't come much better than this. The dreamlike illustrations complement the simple text and the rhythm and repetition all come together to create a delightful story to read aloud to children of all ages. Cuddle up and enjoy this night-time classic.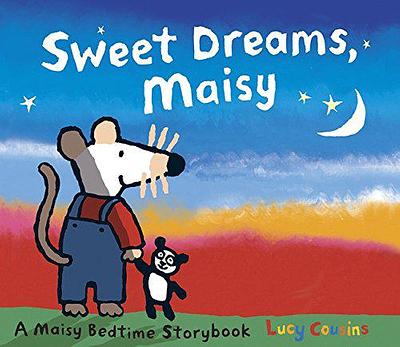 Lucy Cousins
Sweet Dreams, Maisy
Maisy has had a lovely time playing with her friends in the sunshine. But when sunset arrives, it's time for her and Panda to settle down for the night. They share a story, a song and lots of cuddles - the perfect ending to any day! This simple story is bursting with colour, and is guaranteed to send any little one off to sleep with sweet dreams.
Mary Murphy
Good Night Like This
Snuggle up with little ones for this gentle bedtime story. Say goodnight to bears, mice, ducks and fireflies and lift the flaps to see each creature tucked up for bed. Its soothing rhyme and muted colours are perfect for the end of a busy day.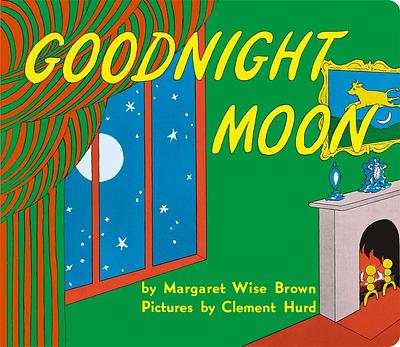 Clement Hurd
Margaret Wise Brown
Goodnight Moon
Say goodnight to the stars, the kittens and even the mittens in this nostalgic bedtime story. The illustrations may not be as striking as those in contemporary bedtime stories, but the calming, lulled rhythm and rhyme make this a wonderful one to share as little ones eyes begin to close. You can even add your own words to the story - what can you see in your baby's room to say goodnight to?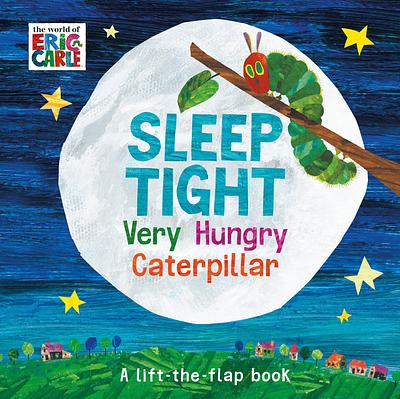 Eric Carle
Sleep Tight Very Hungry Caterpillar
The sun is turning from gold to red. Who is that wandering home to bed? A very hungry caterpillar makes their way home to bed, passing owls, crickets, and ducks along the way. Little ones can lift the flaps to find out who else is getting ready for bed in this beautiful rhyming board book.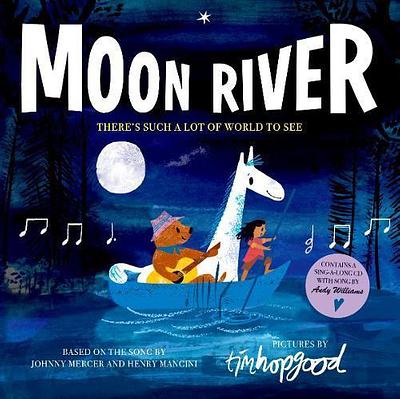 Tim Hopgood
Moon River
The lyrics of the original song by Johnny Mercer are brought to life with gorgeous illustrations and a visual narrative in this magical night-time adventure. A young girl explores the wonder of the river and the natural world from a wee white boat, with a bear and a horse to keep her company. Sing along, read along, or simply share what you see in the pictures as you cosy up at bedtime.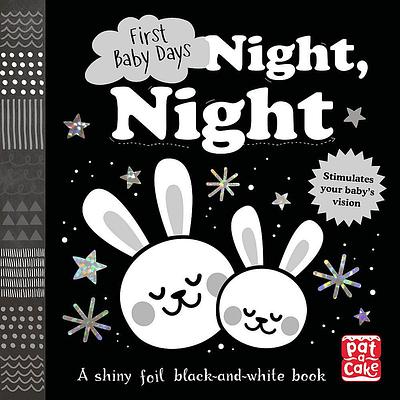 Mojca Dolinar
First Baby Days: Night Night
Little Bunny has had a very busy day - but now it's time to settle down for a splash in the bath, a snuggle with a story and bed. This high-contrast black and white book is great for supporting babies' early vision, and the use of shiny foil brings a real magic to the pages. Introduce your baby to a bedtime routine with the help of this adorable first book for babies.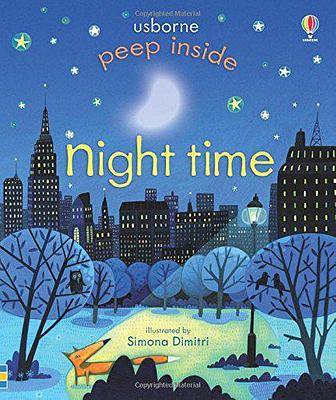 Anna Milbourne
Simona Dimitri
Peep Insight Night-time
The moon is up and the stars are twinkling but not everyone is going to bed! And it's not only foxes and bats that are coming out to play - bakers, train workers and market stall holders are also busying about, getting ready for the new day. This interactive, non-fiction title book sheds a light on all sorts of night-time activity, and is great to share with little ones who are not quite ready to call time on the day.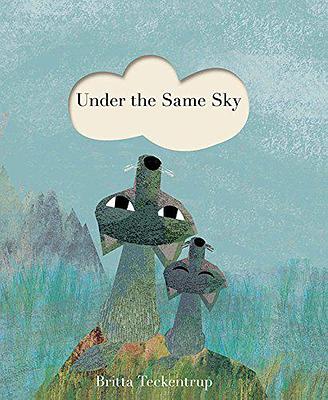 Britta Teckentrup
Patricia Hegarty
Under the Same Sky
This celebration of love and the natural world is a beautiful one to share in that quiet moment before bed. The illustrations beautifully capture the energy of the living planet, but as the final pages draw to a close, the animals all come together under the light of the moon to dream together. It has such a calming rhythm, and a simple message for little ones about love and unity.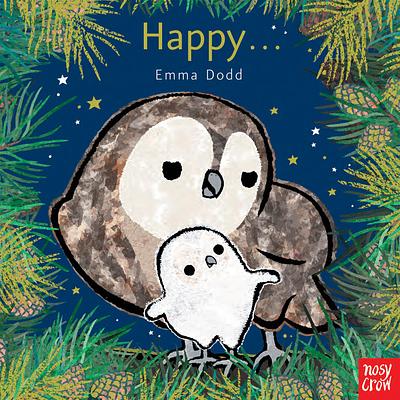 Emma Dodd
Happy
Bring every day to a happy close with this heart-warming board book. Little owl wakes with a happy song and finishes the day with a big 'I Love You' from big owl - who could ask for more than this? This tender exploration of parental love is spot on for bedtime, with it's stunning night-time scenes, gentle rhyme and twinkling use of foil throughout.