Looking for more in Book Lists?
Climate fiction for future world changers
Genre:
Environment, Fiction
From dystopian cli-fi dramas to enchanting magical adventures, these climate fiction books are perfect for informing young readers about climate change and the environment through inspiring and powerful stories.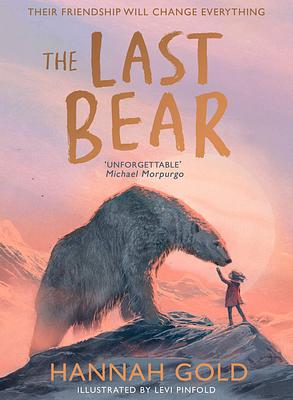 Hannah Gold
The Last Bear
When April arrives with her father, there are no bears left on Bear Island. Or so she thinks. As the summer unfolds, April begins to understand first-hand the impact of climate change on one island in the far north of Norway. This is a touching story of adventure and grief, exploring climate change and its impact on endangered species in an accessible way.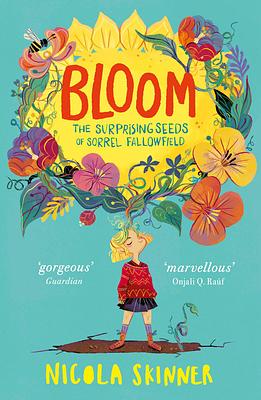 Nicola Skinner
Bloom
Sorrell's town is grey. Concrete has taken over and nature has been squashed. But when she finds seeds in her backyard and begins to hear a voice whispering, things begin to change dramatically. A unique story unlike any other you will read, Bloom reminds us of the value of letting nature in.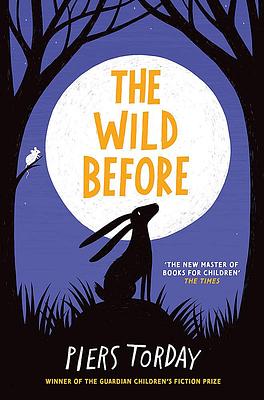 Piers Torday
The Wild Before
The prequel to the popular The Last Wild series, this is a gripping read set in a not-too-distant future. The animals in the wild are at risk from the impact of humans on their homes. When the moon-calf is born and an unknown virus is released into the world, Little Hare feels compelled to help. This is an emotional read told from the perspective of the animals most impacted by our changing climate. It touches on climate change themes such as extreme weather events and the loss of habitat.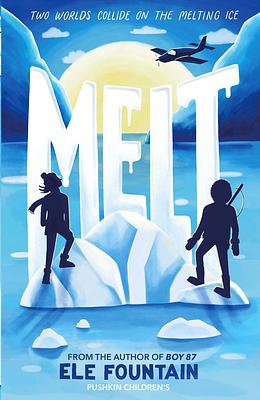 Ele Fountain
Melt
An engaging and enjoyable read about climate change, corporate greed and two children from very different backgrounds working together. Yutu lives in a remote Arctic village with his grandmother. After a fishing trip goes wrong, his path crosses unexpectedly with Bea. Together, they are caught in a race for survival in a shifting, frozen world that is melting around them – fast!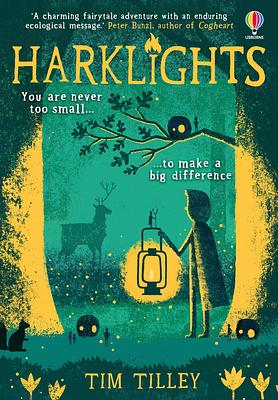 Tim Tilley
Harklights
A wonderful mix of magic, history, deforestation and climate change. This book draws on the past to share a modern message, with steampunk-esque descriptions of machinery and dilapidated Victorian buildings. Wick is an orphan working in the Harklights Match Factory. Everything changes when he escapes to start a new life in the forest with the Hobs (small creatures who protect nature and the forest). A monster is stalking the woods, and it's gobbling up the woodland and threatening their home. Can Wick help, or is it too late?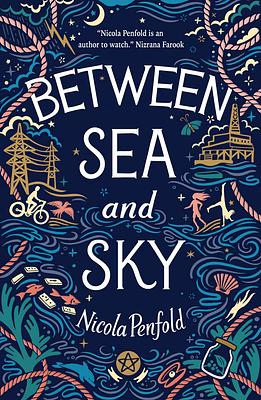 Nicola Penfold
Between Sea and Sky
Set in a future world ravaged by climate and environmental changes explicitly caused by humans, Pearl lives on a floating oyster farm with her father and younger sister, Clover. They live cut off from other humans until Nat and his mother arrive, bringing a dangerous secret that challenges everything they think they know about their world. An immersive and thought-provoking read, this is a book about destruction but also the hope of recovery.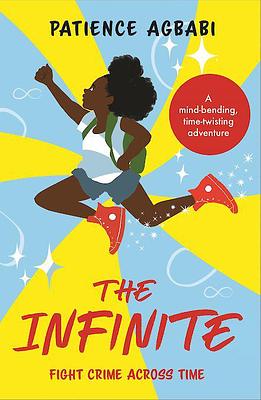 Patience Agbabi
The Infinite
Elle is a Leapling – she can time travel. She leaps to the Time Squad Centre in 2048 and is immersed in a world where everyone is actively working to combat climate change. Or are they? Leaplings keep going missing and everything is not as it seems… The Infinite is a fun and entertaining read, jam-packed with adventure. It will give readers pause for thought on environmental and climate issues and what the future could look like.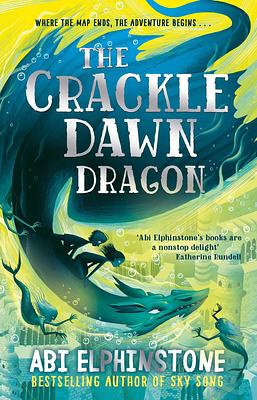 Abi Elphinstone
The Crackledawn Dragon
The third in the Unmapped Chronicles series, this book explores magic, adventure and environmental issues. Zebedee Bolt has been let down by everyone in his life. When he unwittingly finds himself in the clutches of an evil harpy called Morg, he tumbles into the magical kingdom of Crackledawn. Zebedee realises that, where magic is concerned, you've got to pick a side. On a voyage complete with silver whales, fire krakens and underwater palaces, can he muster up enough trust in others and in magic? This magical series will empower young people to battle climate change!