Looking for more in Book Lists?
Books that support numeracy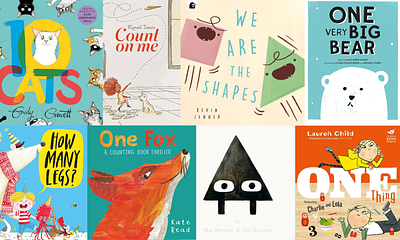 There are so many ways to bring numbers to life for little ones. Sharing stories, songs and rhymes that feature counting or other mathematical concepts can help to lay the foundations of numeracy - and it's never too early to start! Here is a selection of new and classic stories that explore numbers in very different ways.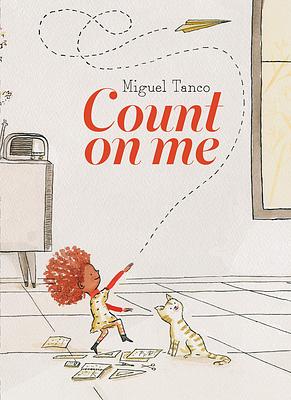 Miguel Tanco
Count on Me
This gorgeous picture book celebrates individuality and finding your passion in life. A little girl watches as everyone around her finds their calling, but hers is a little different – because she really likes maths! Her unique perspective helps her to see all sorts of beauty in the world. By sharing this story together, your little ones might start to see the shapes and numbers that are all around us, even just in the everyday things.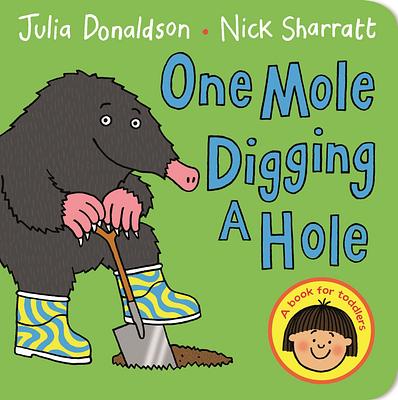 Julia Donaldson
Nick Sharratt
One Mole Digging a Hole
We were delighted to include this colourful counting book in one of our Bookbug bags because it's just so much fun! The animals are full of character, the rhyme is absolutely spot on and the opportunities for children to spot and count on every page are endless. A wonderful, whacky, introduction to numbers for toddlers.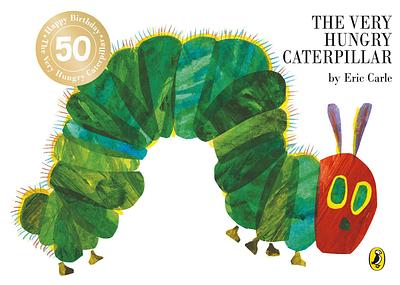 Eric Carle
The Very Hungry Caterpillar
It's very easy to forget that this classic story includes an element of counting – one apple, two pears, three plums! Just as the number of foods gets bigger, so too do the flaps of the pages (and the caterpillar itself at the end of the story), a great resource to illustrate concepts of addition and 'bigger than'.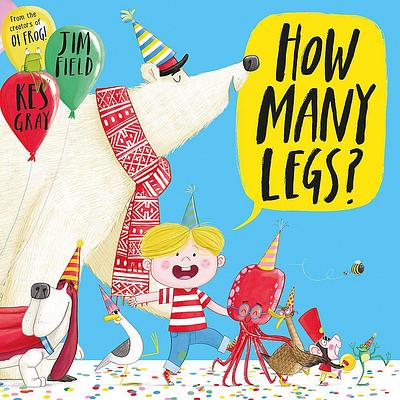 Jim Field
Kes Gray
How Many Legs?
This zany counting book lends itself perfectly to being read aloud to groups of pre-schoolers. The mathematical approaches such as addition and multiplication are explicit, but little ones will be having so much fun following the antics taking place on the page, as well as enjoying the masterful use of rhyme, they won't even realise that they're developing their numeracy skills.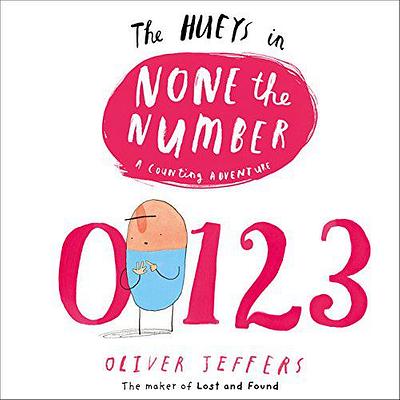 Oliver Jeffers
The Hueys in None the Number
If you like your counting books a little on the quirky side, then this charming exploration of numbers is for you. Little ones get to count hats, fishermen and oranges balanced on random objects, but they also get to explore the idea of 'none' as a number ('one less than one'). This is a book full of humour, with small details to talk about on each page. Definitely one that lends itself to more than one reading.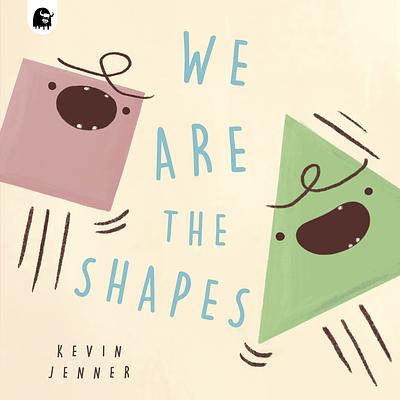 Kevin Jenner
We Are The Shapes
Squares don't like things to be different. And triangles think different is fun. Cue lots of fights about anything and everything! When circles try to intervene, things don't always quite go to plan. . . But circles are good at turning things around! This super cute picture book teaches wee ones the basics about shapes with a fun lesson about finding ways to compromise.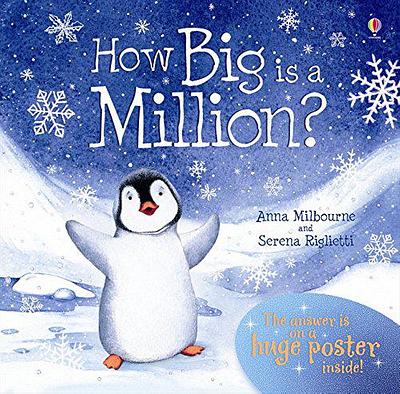 Anna Milbourne
Serena Riglietti
How Big is a Million?
If you know a wee one who is less interested in 1, 2, 3 and more focused on bigger numbers, then this sweet story about a penguin on a mission to find a million might hit the spot. Little penguin is able to quantify tens, hundreds and thousands, but it's not until the final page that he finally gets to understand what a million actually looks like. The narrative may be less compelling than you will find in other stories, but it definitely brings the concept of large numbers to life.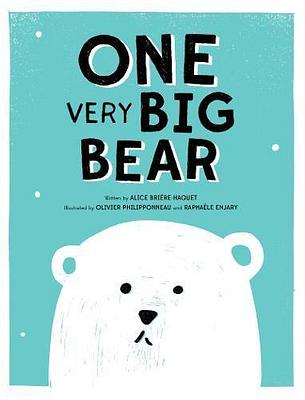 Alice Brière-Haquet
Olivier Philipponneau
Raphaële Enjary
One Very Big Bear
'I'm very big' booms polar bear in the opening to this maths-based picture book. But it's not long before a host of savvy sea creatures make him realise that their combined size can equal his. The concept – and the illustrations – are laid out with simplicity in this delightfully graphic book. Watch out for the surprise ending, too!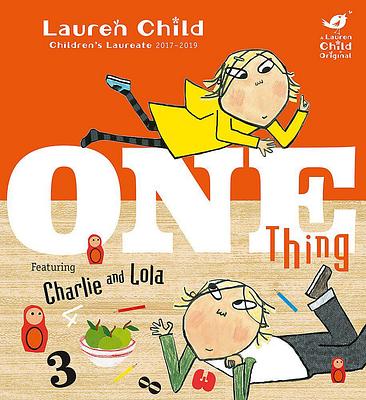 Lauren Child
One Thing
This unique exploration of numbers and sums by Charlie and Lola is perfect for young school children. It cleverly addresses concepts of addition and subtraction in a humorous way, reassuring little ones that working with numbers is a tricky business. The interweaving of number symbols on every page helps to reinforce connections between the symbol and the actual number of things mentioned in the text – an important feature of numeracy development. A smart book that reminds all of us that numeracy is key to many aspects of everyday life.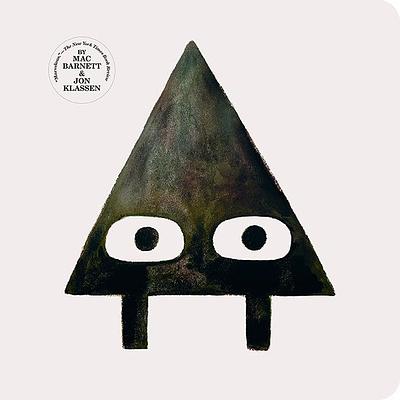 Jon Klassen
Mac Barnet
Triangle
The first in the Shape Trilogy (Square and Circle come next), this quirky story about a mischievous triangle who sets out to play a trick on his friend Square is a joy. Not only does it explore early concepts of shape, size and pattern, but the use of positional language in all three books also supports developing numeracy skills. Stylish, pared down illustrations add to the subtle humour and allows little ones the opportunity to anticipate what's coming for themselves.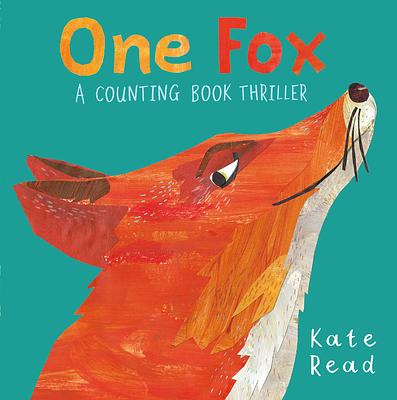 Kate Read
One Fox: A Counting Book Thriller
What a clever take on a counting book! A simple 1 to 10 is brought to life with the help of a suspenseful farmyard plot - children won't even realise that they're learning their numbers as they enjoy this gripping tale of one hungry fox and his attempts to catch a plump hen for tea. The use of collage and paint in the illustrations is stunning, and there are different items to count on each page too. Counting has never been so dramatic!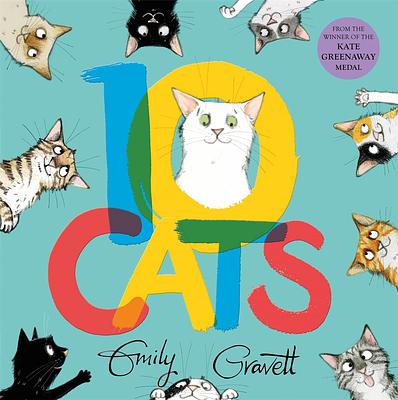 Emily Gravett
10 Cats
A cat and her adorable kittens get into a spot of bother with some paint. Can you spot all the paw prints and multicoloured cats? An easy-to-read counting book with cute illustrations and a riot of colour. A great introduction to numbers for little ones.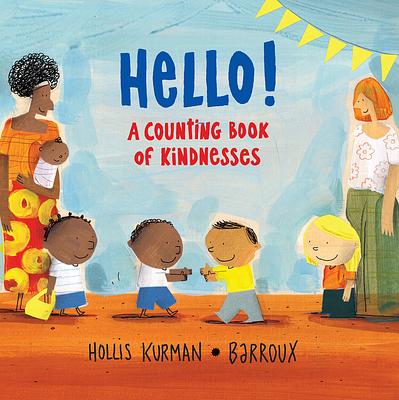 Barroux
Hollis Kurman
Hello! A Counting Book of Kindness
This counting picture book introduces children to the lives of asylum seekers and what it takes for someone to leave their home country. Each number ('One boat helping us on our way', 'Two hands lifting us to safety') provides a helpful conversation starter for inquisitive children – and the beautiful illustrations help to treat a difficult subject with kindness and humanity.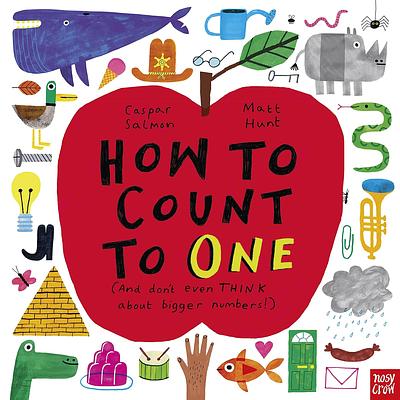 Caspar Salmon
Matt Hunt
How to Count to ONE
There's something particularly useful about this counting picture book – which is that you only ever need to count to one! Each page contains a red herring as one thing can be found hidden amongst many, so see if your little ones are able to detect the 'thing' there's only one of! It's a simple concept but a clever, colourful one that will see children having lots of fun trying to outsmart the book.