There has been a real focus on the Scots language over the past few years in Scotland, particularly after the introduction of the Scots Language Policy(this will open in a new window) by the Scottish Government. The aim of this policy is to raise the profile of the language in Scotland and to eliminate the misconception that Scots is simply slang, as well as to preserve it for future generations. Scots is perfect for children's picture books as it lends itself really well to rhythm and rhyme. From the traditional to the modern, these Scots gems will inspire adults and engage wee ones, fostering a love of books and self-expression.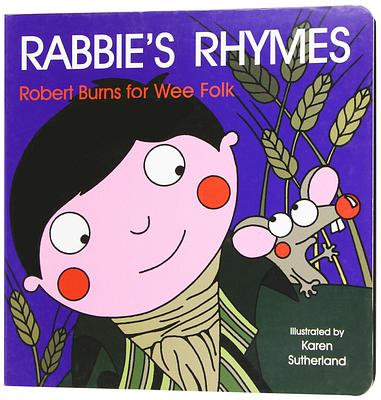 James Robertson
Karen Sutherland
Matthew Fitt
Robert Burns
Rabbie's Rhymes: Burns for Wee Folk
This is a great one to start with, featuring snippets of well-known Burns verses including Ca the Yowes, Ye Banks and Braes, and Auld Lang Syne. Its bright, bold illustrations are perfect for engaging young babies and children.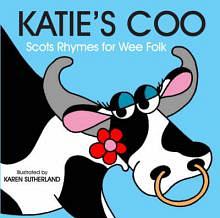 James Robertson
Karen Sutherland
Katie's Coo: Scots Rhymes for Wee Folk.
Learn some of our favourite Bookbug Session rhymes with this sturdy board book for little ones. Classics like Wee Willie Winkie, Three Craws and Katie Bairdie are brought to life with bright colourful illustrations. This is perfect for families who are keen to introduce children to the Scots language in a fun way – and you can find many of the rhymes in the Bookbug Song and Rhyme Library if some of the words are new to you!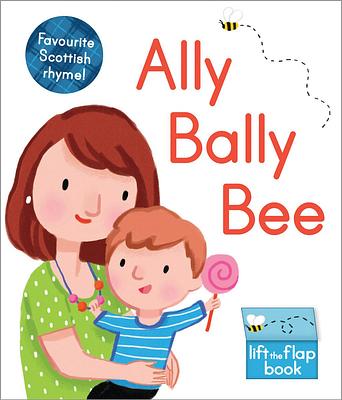 Kathryn Selbert
Ally Bally Bee
We love how this traditional Scots song – and Bookbug Session favourite – has been reimagined in book format for little ones. Children can lift the flaps as you sing along, revealing what little teddy is getting up to on each page. There's so much to discover in the illustrations, and it's a perfect one for bedtime too if you sing along in a calm, soothing voice.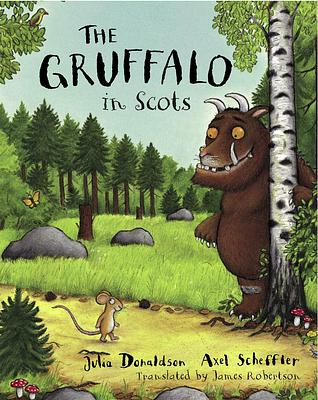 Axel Scheffler
James Robertson
Julia Donaldson
The Gruffalo in Scots
Everybody loves The Gruffalo and now there's a wonderful Scots translation for children and families to enjoy! Join wee Moose as he takes a dauner through the deep, mirk widd and eventually comes face to face with the hungry Gruffalo. As with Julia Donaldson's originals, this is fantastic for reading aloud and lends itself perfectly to sharing with groups of children, as well one-to-one.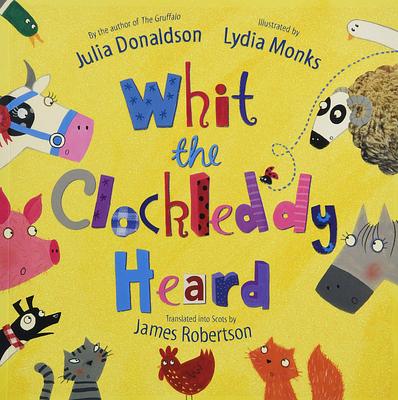 James Robertson
Julia Donaldson
Lydia Monks
Whit The Clockleddy Heard
We think this retelling of What the Ladybird Heard in Scots is just magical! The language is rich and flows beautifully, making it an ideal choice to read aloud or even to a baby before birth. And it's a great way for little ones to learn the Scots words for familiar farm animals – including a hairy grumphie, a wee dug, and a braw prize coo! The illustrations are vibrant and young children will have great fun trying to find the wee glittery clockleddy on every page.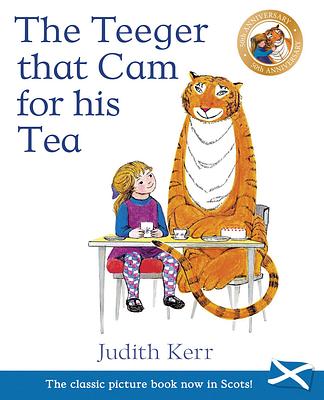 Judith Kerr
Susan Rennie
The Teeger that Cam for his Tea
If you're a fan of classic picture books, you will love this brilliant translation of Judith Kerr's original. Rennie brings the book to life with her lively Scot's twist on the original, and her 'muckle, furry, strippit teeger' is as adorable (and hungry) as ever.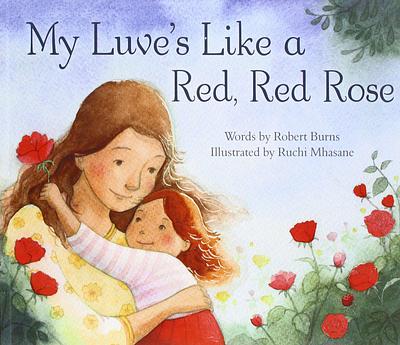 Robert Burns
Ruschi Mhasane
My Luve's Like A Red, Red Rose
Burns's original poem is retold as a celebration of the love between a mother and her daughter in this traditionally illustrated picture book. Young children, and even babies, respond well to the sound of poetry or verse because of its sense of rhythm and rhyme. Babies in the womb also find it easier to hear rhyming texts so this is a lovely book to share with your baby bump.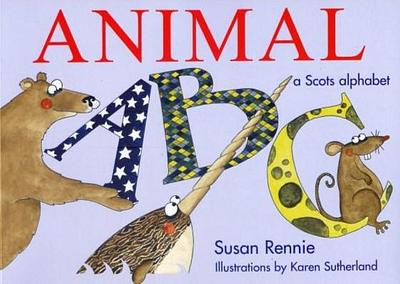 Karen Sutherland
Susan Rennie
Animal ABC
We love this book for its playfulness and celebration of the Scots language! With alliterative phrases for each letter of the alphabet,it's perfect for introducing young children to lots of new words in a fun, engaging way. Before too long, little ones will be repeating the phrases – and even making up their own sentences in Scots!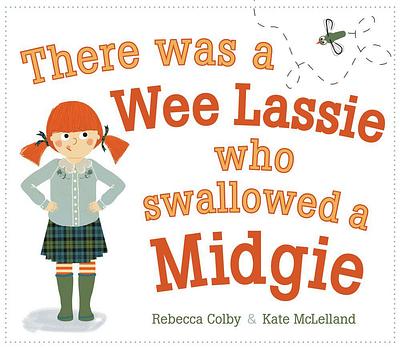 Kate McLelland
Rebecca Colby
There Was a wee Lassie Who Swallowed a Midgie
We love the Scottish twist that's given to this much-loved rhyme for children. Introduce little ones to the world of Scottish wildlife with puffins, trouts, Scotties and the squidgy midgie in this great rhyming story full of fun and Scottish humour.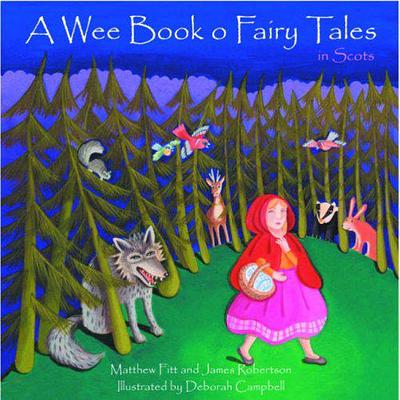 Matthew Fitt
A Wee Book O Fairy Tales in Scots
Six of our most well-known fairy tales are brought to life in Scots in this short collection for slightly older children. Snaw White, Wee Reid Ridin Hood and Rumplestiltskin are amongt the selected stories that have been translated – each one showcasing the richness and diversity of the Scots language.
Matthew Land
Susan Rennie
12 Days O Yule
If you're looking for a Scots story to share with babies and young children during the festive season, this is just perfect. A twist on the traditional 12 Days of Christmas song, the element of repetition makes this ideal for reading aloud and getting little ones to join in with. It's also a great one for introducing the idea of counting and numbers.