Looking for more in Book Lists?
12 books for little ones starting school
Genre:
Adventure, Wellbeing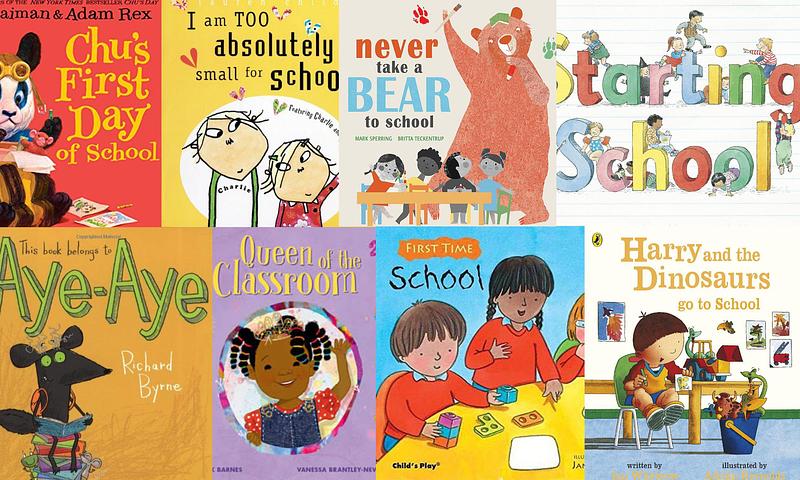 The first day of school can be a worrying time for children. Help to settle those first day nerves with some familiar friends and gentle, reassuring stories.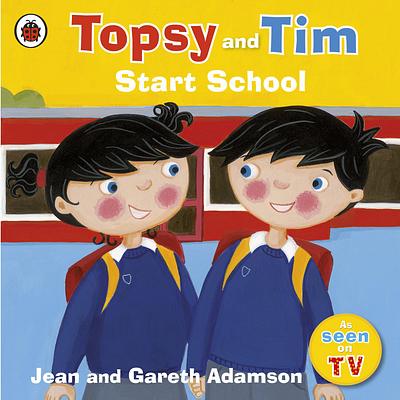 Belinda Worsley
Jean Adamson
Topsy and Tim start school
The classic Topsy and Tim books offer reassurance to families as they navigate through the key milestones of childhood. In this story, the twins embark on their first day at school and discover plenty about the routines of the day – from playground fun to school dinners! The original Topsy and Tim artwork may have been brought up to date, but the instantly recognisable brother and sister still hold a trusted place in the heart of parents, carers and those working in education settings.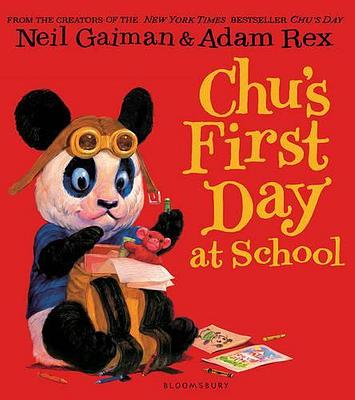 Adam Rex
Neil Gaiman
Chu's first day at school
The adorable, sneezing panda returns in this special story about the big questions that little people may ask before starting to school. 'What will happen?' and 'will people like me?' Chu asks his mum and dad the night before school. His worries are obviously allayed after his first day and the strong message about being yourself is a lovely one to share with children. The use of repetition and loud sound effects make this perfect for reading aloud!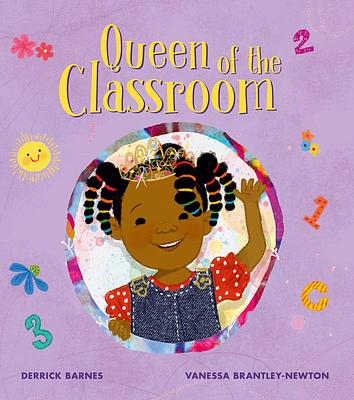 Derrick Barnes
Vanessa Brantley-Newton
Queen of the Classroom
Mama and Daddy help MJ get ready for her first day of school - and, through a little kindness and caring, MJ shows that she is queen of the classroom! MJ's experiences and acts of kindness in this adorable picture book will show children that starting school doesn't have to be daunting, and that experiences like these are what you make them. Warm illustrations with bright colours make the classroom environment seem inviting, helping to calm the jitters that many children might be feeling before their first day of school.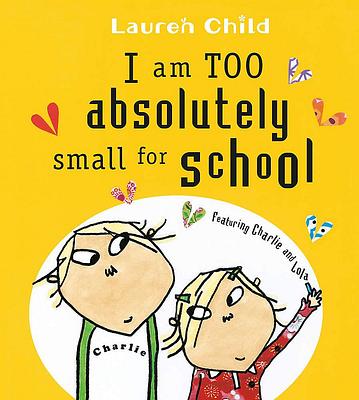 Lauren Child
I am too absolutely small for school
Big brother Charlie is on hand to convince his anxious sister Lola that going to school is a worthwhile exercise in this sweet, hilarious picture book for children about to start school. Lola is full of excuses as to why she doesn't need school, but quickly realises that she could be missing out on lots of fun. Child's unique illustrative style helps to bring this quirky picture book to life - the use of mixed media and collage ensuring that no two pages are the same. This is certainly a book to be read again and again - with new things to discover on each reading.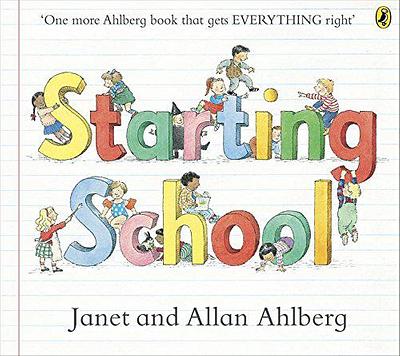 Allan Ahlberg
Janet Ahlberg
Starting School
Teachers may not collect actual dinner money like they used to, but so much else in this timeless picture book still rings true. Helping children navigate their way through their first day of school in a fun, but highly informative way, this book is perfect for calming any first day jitters. It also reassures little ones (and their grown-ups) that as their first week passes, they will get more and more used to their new routines and what's expected of them at school. As with all of the Ahlberg's picture books, the illustrations are a delight.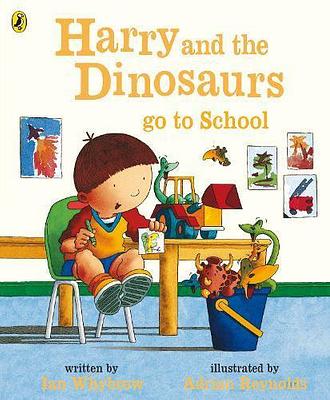 Adrian Reynolds
Ian Whybrow
Harry and the dinosaurs go to school
Finding a book with familiar characters who are embarking on the same experience as your child can be a great way to address a big milestone. In this reassuring story, Harry and his dinosaurs are all feeling a little nervous about their first day at school. We love how the dinosaurs all have their own personalities and anxieties - many of which will be familiar to little ones in the same situation. This is a positive and uplifting story with engaging illustrations - great for sharing with preschoolers.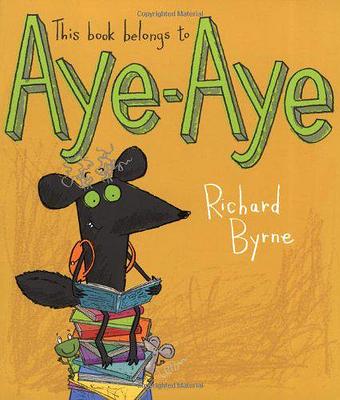 Richard Byrne
This book belongs to Aye-Aye
Less of a story about starting school, and more of a lesson for young children about the importance of being true to yourself, this school adventure is a joy to share with little ones. The unconventional protagonist - Aye-Aye - is determined to win the class prize for being the most helpful animal. But when foul play and bullying presents itself, Aye-Aye remains true to his values. A great message about resilience and humanity in the classroom, told with the help of Byrne's fun, expressive illustrations.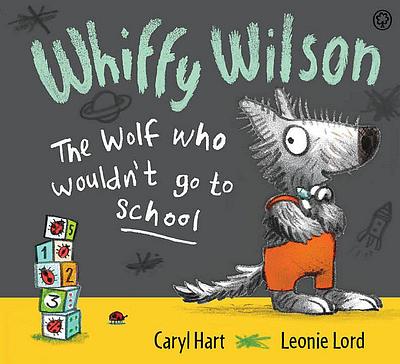 Caryl Hart
Leonie Lord
Whiffy Wilson: The wolf who wouldn't go to school
Unlike other books which address pre-school nerves in general, this particular story explores the concerns of a little wolf who can't count to ten and has never learnt to write his name. Thankfully, his friend Daisy takes him under her wing and he soon discovers that school involves lots of opportunities to learn through play and have fun with friends. This rhyming book lends itself perfectly to being read aloud to a group and the lively illustrations are engaging and fun for a young audience.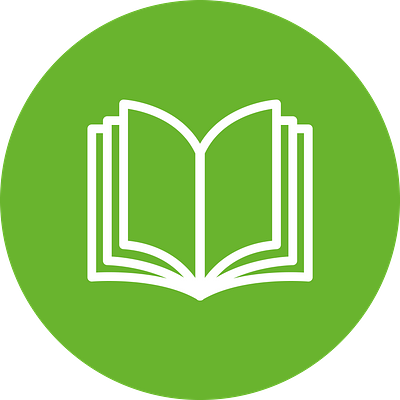 Pick up these books through our bookshop.org affiliation! As well as supporting independent bookshops, a small portion of the profits helps our programmes to change more lives through reading and writing.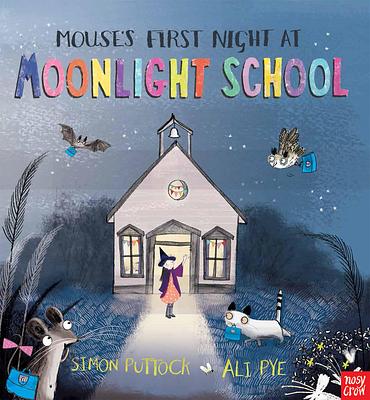 Ali Pye
Simon Puttock
Mouse's first night at Moonlight School
This book was a favourite of P1 children in 2016 who voted it the winner of the Scottish Children's Book Award. Many children starting school will be able to relate to shy, nervous Mouse as she embarks on her first night at Moonlight School. But with the help of her friends Owl, Bat and Miss Moon her teacher, she's soon having great fun. A very calm, reassuring read for little ones.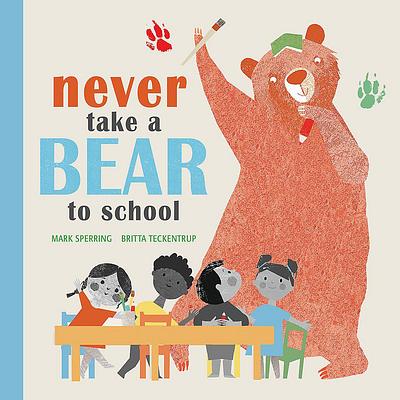 Britta Teckentrup
Mark Sperring
Never take a bear to school
There are many reasons not to take a bear to school: they are big; they are clumsy; they eat so much food at lunchtime! This stylish book reminds children that it's normal to feel apprehensive about starting school - but that with so much fun to be had during the day, they will soon realise they don't need their bear - or other comforter - at their side. A funny, adorable book with pitch perfect text and illustrations.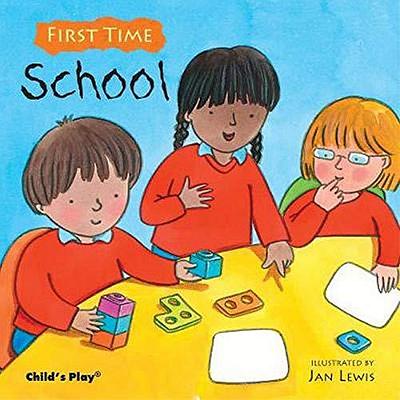 Jan Lewis
First time (school)
Books that talk about first experiences are ideal to use as conversation starters with children. This wonderfully simple book does just this - it poses questions about school from a little one's perspective and the conversational style makes it feel very natural. There's a diverse range of children represented on each page, ensuring that every child has the opportunity to see themselves in this story. And the additional material at the end also encourages parents, carers and teachers to have further dialogue with little ones before they start school.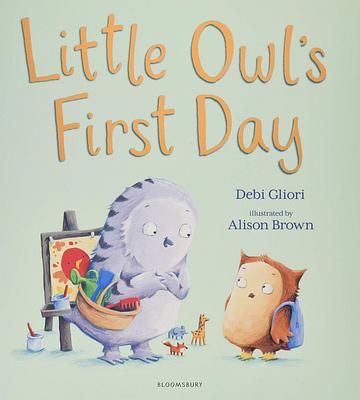 Alison Brown
Debi Gliori
Little Owl's first day
This gentle, comforting story is ideal for children about to embark on their first day at school or nursery. Little ones may feel anxious about being separated from the family when they're about to start something new, but as Little Owl soon realises in this story, spending your day with friends can be such great fun! The illustrations are natural and expressive, bringing the text to life just perfectly.