Looking for more in Book Lists?
15 books exploring nature
Genre:
Animals, Nature, Wellbeing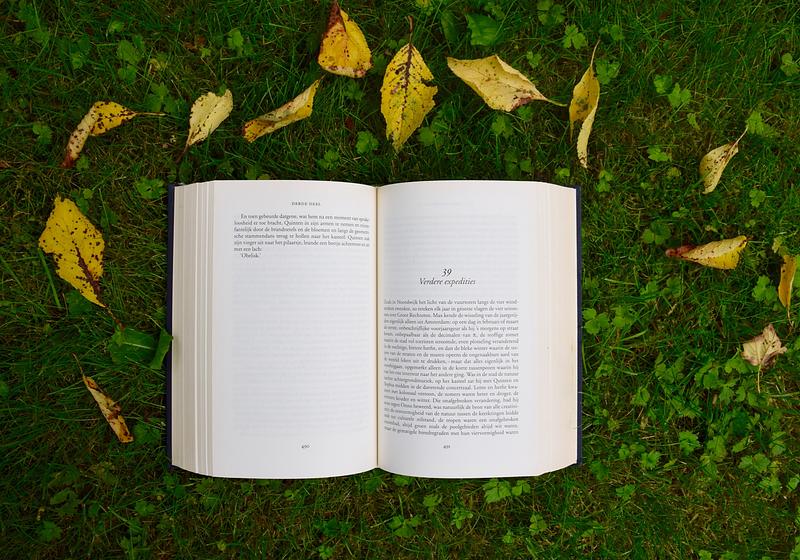 Breathtaking books for nature lovers.
Reconnect to nature with these incredible books exploring people, place, and our natural environment.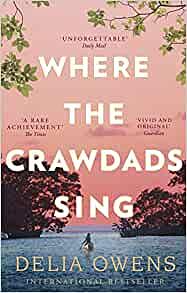 Delia Owens
Where the Crawdads Sing
Bestselling author Delia Owens puts a fresh spin on nature fiction in this gripping genre-blending novel. Set on the North Carolina coast, the book follows the story of Kya, who lives in isolation in the marshlands and finds solace in the constancy of the natural world around her. An incredible and moving read.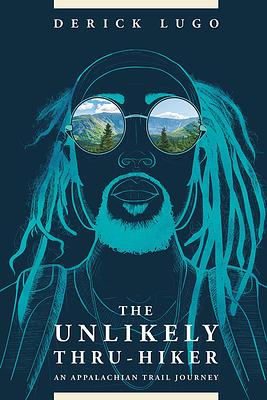 Derick Lugo
The Unlikely Thru-Hiker: An Appalachian Trail Journey
Lugo's hilarious, page-turning book tells the story of his impulsive decision to walk the entirety of the Appalachian Trail, having never been backpacking in his life. Despite his unpreparedness, Lugo's tenacity and humour are unfaltering. The Unlikely Thru-Hiker is an inspiring story of perseverance and the wild unpredictability of nature.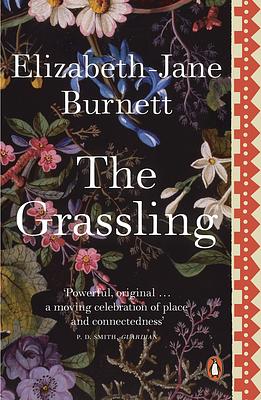 Elizabeth-Jane Burnett
The Grassling
Poet Elizabeth-Jane Burnett's first piece of non-fiction is inspired by her father's connection to Devon. As his health rapidly declines, Burnett explores the faltering feeling of belonging when we lose people close to us and how our connections to the natural world shape us. The Grassling is a powerful piece of writing which brings the Devon countryside to life.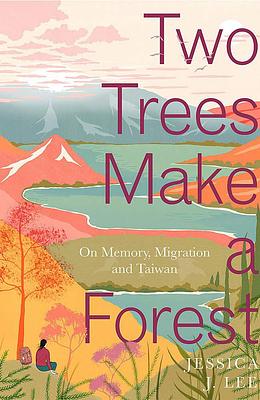 Jessica J. Lee
Two Trees Make A Forest
This book breaks the mould of nature writing in its extraordinary narrative of the geographical and political forces which shape our cultures and family stories. Lee's blend of biography and nature writing transports us to Taiwan's extreme landscape, where she hopes to understand the quakes that brought her family from China to Taiwan and Canada. This magnificent ode to the natural world also confronts colonialism's negative footprint on natural history.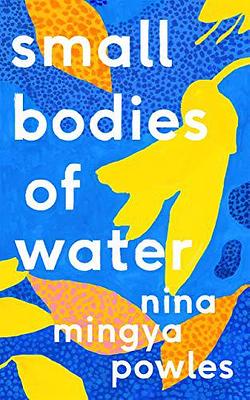 Nina Mingya Powles
Small Bodies of Water
Winner of the Nan Shepherd Prize, Nina Mingya Powles blends memoir with nature writing in this beautiful collection of lyrical essays. Powles explores bodies of water throughout her life, taking us from London to New Zealand and Shanghai to Malaysia, and reflects on the power of water to connect and separate us.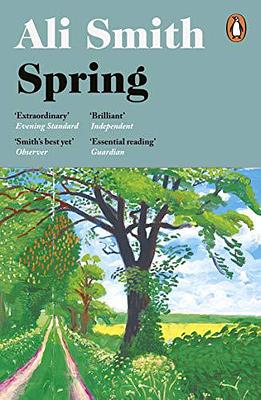 Ali Smith
Spring
The third instalment of Ali Smith's seasonal quartet is a novel with hope and new beginnings at its core. Although set in a dark and challenging time, the season of autumn, it throws light on the toughest of moments. Written with Smith's usual artistic and poetic flair, this is an excellent book for literary lovers.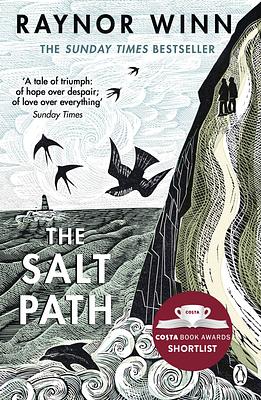 Raynor Winn
The Salt Path
In a cruel turn of events, Raynor and her husband Moth lose their home, livelihood and receive the devastating news that Moth has terminal cancer. With little time left together, the couple undertakes a 630-mile walk along the South West Coast Path, from Somerset to Dorset. The Salt Path is an honest and moving true story about grief, home, and healing.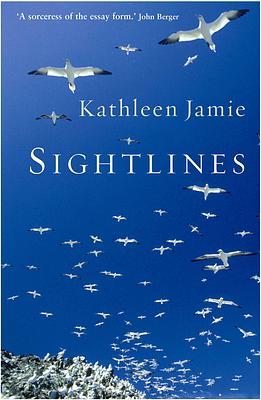 Kathleen Jamie
Sightlines
Renowned poet and nature writer Kathleen Jamie dives deep into (human) nature in this enchanting collection of essays. Jamie takes us on a journey across Scottish landscapes to the most northern parts of the country, introducing us to whale bones, gannets, the aurora borealis and more. This beautifully detailed account of nature in Scotland inspires a fresh look at the world around us.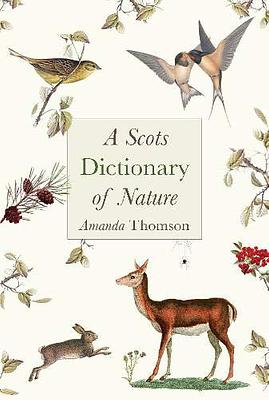 Amanda Thomson
A Scots Dictionary of Nature
Thomson's first book is a vital collection of the Scots words that define our nation's dramatic landscape. From the 'borough-monger' (rabbit) to the 'claddach' (a shingly beach), this dictionary is a treasure chest of words, celebrating the environment which has shaped the Scots lexicon.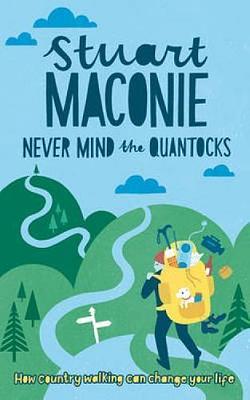 Stuart Maconie
Never Mind the Quantocks
In this collection, Stuart Maconie covers a wide range of issues regarding walking in the UK in his usual warm, witty and insightful way. These columns cover areas as diverse as the Dorset Coastal Path, Hadrian's Wall and his beloved Pennines, and topics from the ups and downs of buying new boots to unusual suggestions for a hillwalker's essential rucksack items.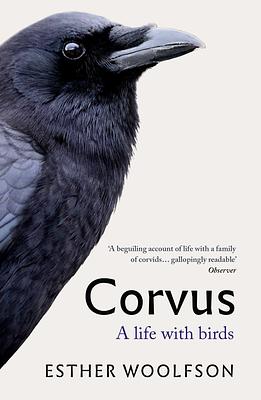 Esther Woolfson
Corvus: A Life With Birds
The gorgeous memoir of an Aberdeen writer told through her relationship with birds. The book swoops through themes of nature, history, and life. When her daughter takes in a fledgling rook and names it Chicken, the author ends up living with a number of elegant, clever, and ridiculous birds​. ​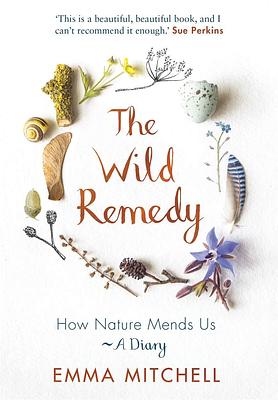 Emma Mitchell
The Wild Remedy: How Nature Mends Us - A Diary
When you suffer from depression, it can be hard to motivate yourself to get out. Emma Mitchell knows that all too well, but this beautifully illustrated book is about the walks she forced herself to go out on over the course of a year, exploring the nature around her home in the countryside. Each walk helps her mood, encouraging her to go out more. A powerful and honest account of her struggles and how reconnecting with nature can make a real difference.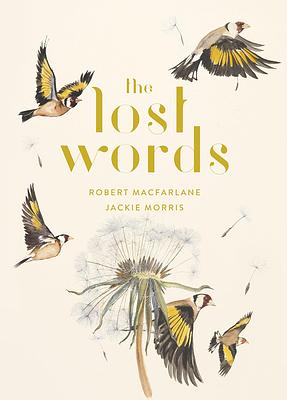 Jackie Morris
Robert Macfarlane
The Lost Words
Words are disappearing from our language, with children less readily knowing words like adder, bramble, fern, lark, and willow. This stunning book highlights and restores these words with incredible illustrations by Jackie Morris and spell-poems from Robert Macfarlane. A book about the magic of language and the beauty of nature – this is a must have for all ages.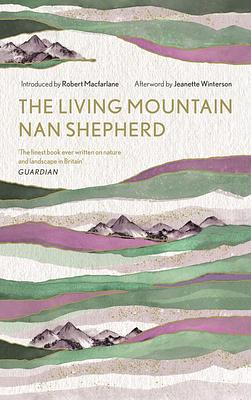 Nan Shepherd
The Living Mountain
Written towards the end of World War II but not published until 1977, Cults-born Nan Shepherd's ode to the Cairngorms is both specifically attuned to that landscape and universal in its observations of the appeal of mountains and hillwalking. Lyrical and poetic, The Lost Words author Robert Macfarlane describes it as 'one of the most brilliant works of modern landscape literature'.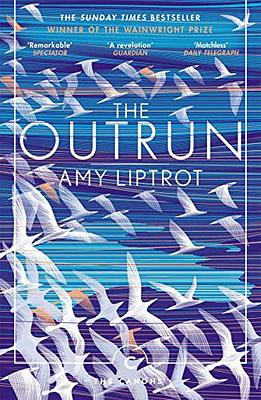 Amy Liptrot
The Outrun
Liptrot's memoir discusses her journey towards recovery from alcohol addiction and the therapeutic powers of nature. After leaving Orkney to spend her adult years in London's busy city environment, Liptrot finds herself pulled back to the remote island. Through cold sea swims, walking with her community, counting corncrakes, and charting stars, she begins to reflect on and heal memories of both child and adulthood.