Looking for more in Book Lists?
Brilliant books for gamers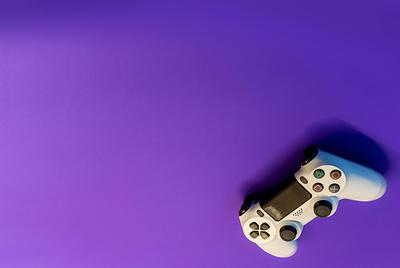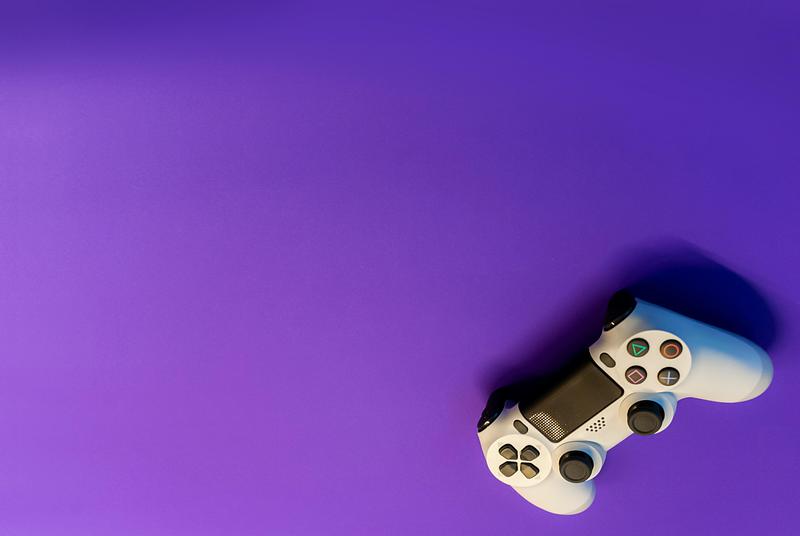 Take a break from your screens and level up your reading with these fantastic children's and YA books for those who love video and role-playing games.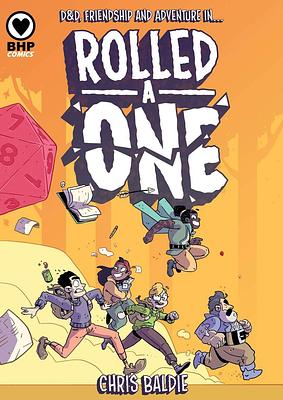 Chris Baldie
Rolled A One
This delightful short graphic novel follows Alice, a shy teenager trying to settle into a new town and school. Outed as a 'nerd' by other pupils, she soon gets roped into trying a game of Dungeons and Dragons. Alice develops her roleplay character, new friendships, and renewed confidence as they embark on an epic adventure. She finds out that even if you 'roll a one', good things can happen.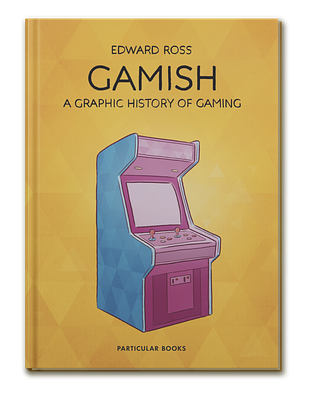 Edward Ross
Gamish
This beautifully illustrated graphic novel is a thrilling journey through the history of games in all their forms – from board games to roleplay to virtual reality and video games. Exploring the people and politics behind one of the world's most exciting art forms, Gamish looks to uncover what games really mean to us.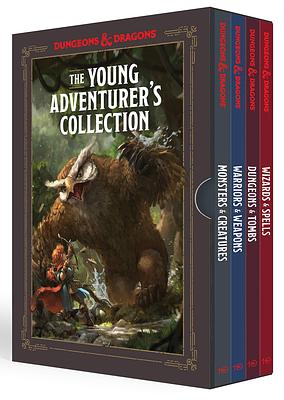 Jim Zub
The Young Adventurer's Collection
These four books are a brilliant introduction to the world of Dungeons and Dragons for younger audiences. Each heavily illustrated guide covers an aspect of the world, from character types and weapons to magical spells, monsters and dungeons. The clear, age-appropriate text describes key features of the D&D world, and short guides help you think about creating your own characters or stories. Although these books do not include stats or gameplay rules, they make a great set for those new to the game who want to find out more.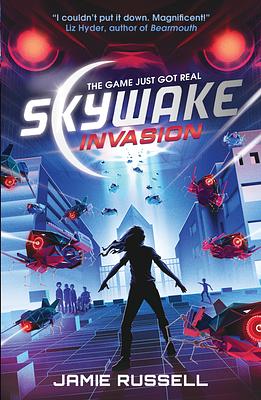 Jamie Russell
Skywake
We loved this exciting and original debut sci-fi adventure trilogy from screenwriter, film critic and gamer Jamie Russell. Fifteen-year-old Casey Henderson is obsessed with the smash-hit game SkyWake, but little does she realise it's actually an alien training tool created by the mysterious extra-terrestrial Red Eyes. Casey's gaming skills are her best hope of stopping the aliens and rescuing her little brother – but first, she and her online teammates must learn to work together in real life.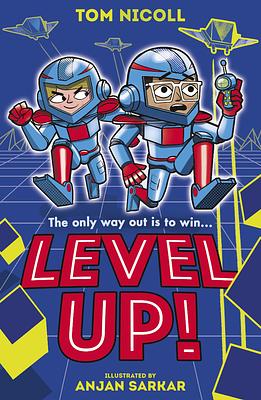 Anjan Sarkar
Tom Nicoll
Level Up!
Filled with likeable characters, hilarious dialogue and fast-paced action, Level Up! is the perfect book for young people to discover a love for reading. Videogame-obsessed Flo gets more than she bargained for when she finds herself INSIDE her favourite game. Turns out, virtual reality isn't as much fun when it's not so virtual.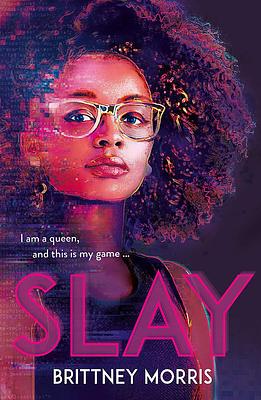 Brittney Morris
Slay
Perfect for fans of Black Panther, this thrilling read follows 17-year old Keira Johnson, the creator of the online role play game SLAY. But when a teen is killed in Kansas City following an online dispute in the game, Keira must fight to save the space she has created.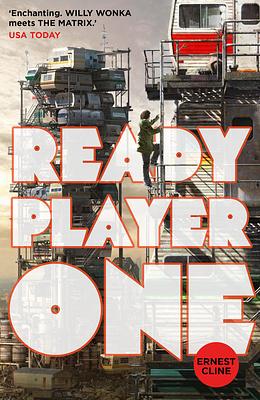 Ernest Cline
Ready Player One
Wade Watts finds safety and sanctuary in Oasis, the virtual utopia where you can live, play and fall in love on any of ten thousand planets. Hidden within the game is the key to inheriting a fortune from the game's inventor. Soon Wade finds himself in a desperate race to claim the ultimate prize. But as the real and online world begin to collide, Wade finds himself questioning the world around him. A rollercoaster of a read, this is great for action and adventure fans.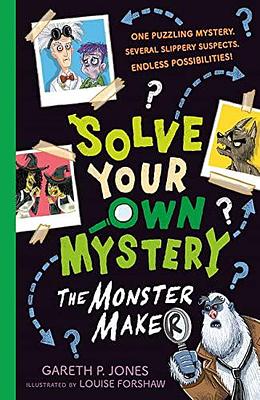 Gareth P. Jones
Louise Forshaw
Solve Your Own Mystery: The Monster Maker
A thrilling choose your own adventure style murder-mystery. One puzzling mystery, but many possible endings! Explore Haventry, a town where the ordinary and extraordinary collide, and act as the detective to solve this fiendish crime and spine-chilling mystery. This is a book you won't be able to put down!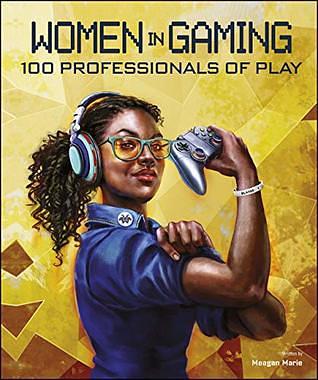 Meagan Marie
Women In Gaming
Take a celebratory look at accomplished women in the video game industry, ranging from high-level executives to programmers to cosplayers. Full of essays from 100 professionals working in the industry, this book is perfect for sharing with older readers looking for a career in gaming. With useful insights and advice, this is an ideal non-fiction read.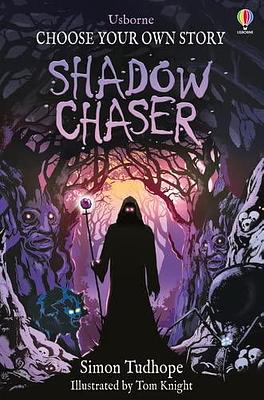 Simon Tudhope
Tom Knight
Shadow Chaser
Create your own story as you enter the town of Helmsgard and untangle the mystery at the heart of this adventure. Who should you trust along the way? Will you survive? The quest depends on your decision and the roll of dice. This thoroughly enjoyable read is perfect for fans of adventure and roll dependant games like Dungeon and Dragons.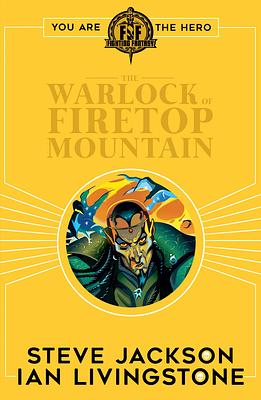 Ian Livingstone
Steve Jackson
The Warlock of Firetop Mountain
This gamebook, or interactive novel, is the first in the ground-breaking Fighting Fantasy series, which gave readers the chance to enjoy a good fantasy story and, for the first time, guide the direction of the story to one of numerous end variations. But, beware, for once you begin reading this book, you may not find your way out again!