Looking for more in Book Lists?
Books to understand and challenge racism for children and young adults
Genre:
Activism, Family, Politics, Relationships
Age group:
3-5, 6-8, 9-11, 12-14, 15-18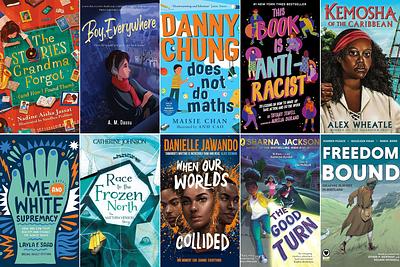 These books, including fiction, poetry, graphic novels and non-fiction, will introduce children and young adults to key concepts around racism including stereotyping, bullying and racial violence and the history of racist language and structures.
We also have a book list for titles specifically relating to Black History Month, as well as a book list celebrating our favourite BPOC protagonists in children's and young adult books.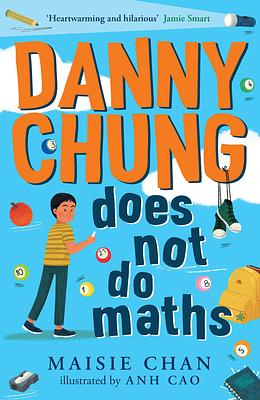 Maisie Chan
Danny Chung Does Not Do Maths
Danny's life is interrupted when his Nai Nai moves from China and into his bedroom! Danny loves art and drawing, his Nai Nai is an ex-maths champion – something everyone thinks Danny should be good at. This book is funny and full as warmth, as well as offering a nuanced insight into stereotypes and prejudice against British East and Southeast Asian communities.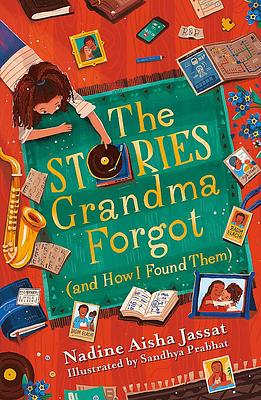 Nadine Aisha Jassat
The Stories Grandma Forgot (and How I Found Them)
Nyla's grandmother has Alzheimer's, which means she forgets when and where she is. When Grandma Farida is sure she has seen Nyla's father, who died when she was four, Nyla sets off to uncover the memories her grandmother has forgotten. Though not the core of the story, the book explores racist bullying and stereotyping at school, and how Nyla addresses her bully.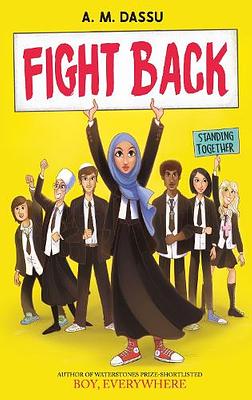 A.M. Dassu
Fight Back
When there's a terrorist attack in her area, thirteen-year-old Muslim Aaliyah faces bullying, intimidation and isolation – including her school's decision to ban the hijab. She gathers a group of other teenagers to form a protest group. A nuanced look at Islamophobia and its impact on young girls who wear the hijab.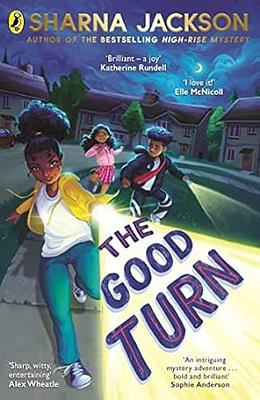 Sharna Jackson
The Good Turn
After learning about Josephine Groves Holloway, Josephine Wiliams is determined to set up her own Scouts troop and get to work making her street the best it can be. When they spot a light on in the abandoned factory behind their houses, it opens up a mystery for them to solve. This novel is a nuanced examination of homelessness and the experiences of the Windrush generation and the racist immigration policies they faced.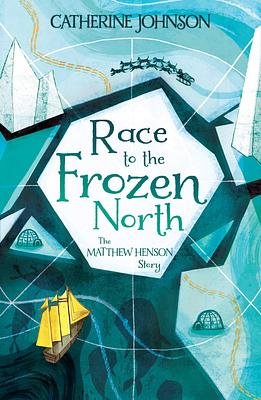 Catherine Johnson
Race to the Frozen North: The Matthew Henson Story
This historical follows Matthew Henson, the first American to reach the North Pole in 1909. But, because he is Black his achievements are ignored and he has to work twice as hard to reach half as far as his white peers. An excellent book for discussing the white-washing of history and impact of colonial projects.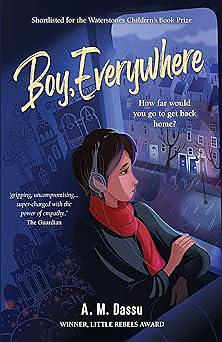 A.M. Dassu
Boy, Everywhere
Sami's life in Damascus is shattered when there's a bombing at a local shopping centre. His family flee Syria, journeying across Europe – a journey of real fear and danger. Based on the real experiences of Syrian refugees, this book looks at the harrowing impact of fleeing a country, and the racism families face when coming to the U.K.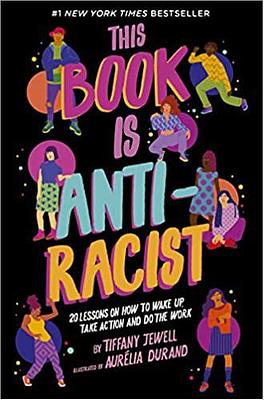 Aurélia Durand
Tiffany Jewel
This Book Is Anti-Racist
This engaging and highly illustrated book has been designed to help children understand racism and its impact – both personal and structural. Taking an intersectional approach, Jewell looks at how our identities impact how others treat us, and how structural oppression like racism causes harm across people's lives in housing, education and personal experiences.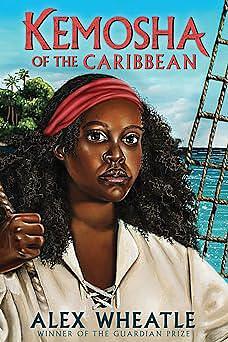 Alex Wheatle
Kemosha of the Caribbean
Kemosha and her younger brother are slaves, but when she's sold to work in Port Royal she escapes. What follows is a swashbuckling adventure, where Kemosha must prove herself on board the ship Satisfaction. If she earns enough silver, she'll be able to buy her brother's freedom forever.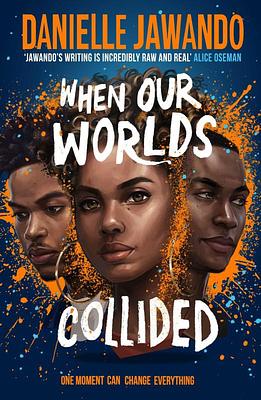 Danielle Jawando
When Our Worlds Collided
For older readers, this book is a timely look at injustice. A stabbing brings three teenagers together and the novel follows these Black British teens experiences of racism including the deep rooted prejudice in the media, police and wider society.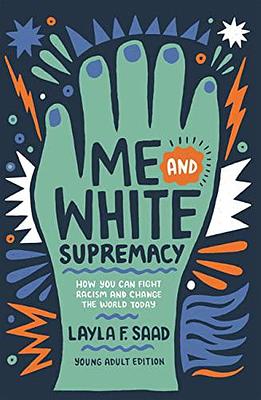 Layla F. Saad
Me and White Supremacy (YA edition)
This guide has been designed to introduce children and young people to racism and white supremacy, including the history and definitions of key terms such as white supremacy, white privilege, racist stereotyping, cultural appropriation and more.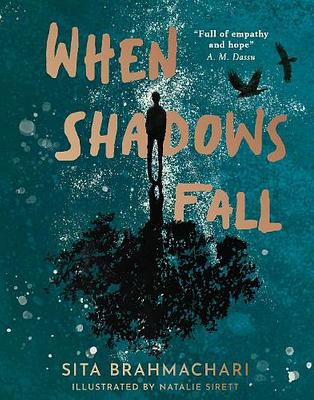 Sita Brahmachari
When Shadows Fall
Kai, Orla and Zak are bound together by friendship, until Kai's life is changed by a series of losses and he finds himself on a downward spiral involving crime, violence and drugs. Using multiple voices, the book explores racism, homelessness, and the importance of friendship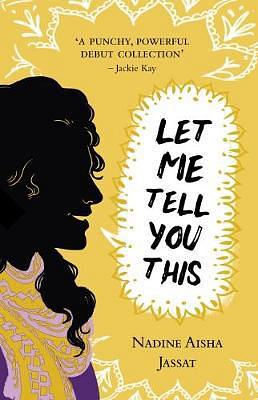 Nadine Aisha Jassat
Let Me Tell You This
This poetry collection explores family and heritage, but also racism and gender-based violence. The poems are insightful – examining the pervasiveness of racist and Islamophobic attitudes in the UK from politicians to catcalls on the street. The language is easy to read yet elegant and full of heart.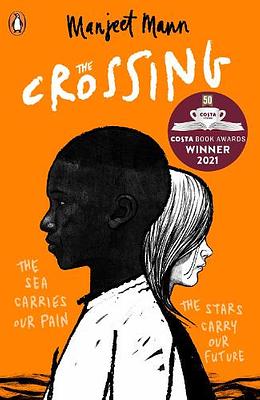 Manjeet Mann
The Crossing
This book is narrated by Natalie, a young girl who is grieving her mother, whilst her brother descends into far right hate groups, and Sammy, a young boy fleeing conscription in Eritrea. Examining the trauma of migrant experiences, and how dangerous and terrifying their journeys are, this book also contains an insightful look at how racism and anti-refugee hate has spread in the UK.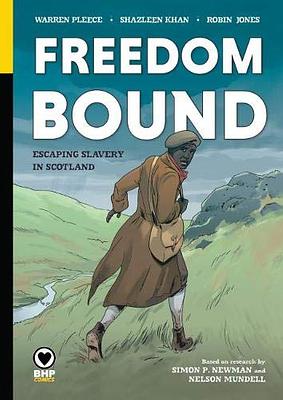 Shazleen Kha
Warren Pleece
Freedom Bound: Escaping Slavery in Scotland
This graphic novel memoir, set in 1700s Scotland, follows the experience of three enslaved people. Created in conjunction with the University of Glasgow, this book makes Scotland's history of slavery and colonialism accessible to teen readers.