Looking for more in Book Lists?
Books for your history classroom
Genre:
Activism, History, War
Audience:
Professionals, Young People
This book list features a selection of historical fiction and non-fiction. It's a great resource for recommending books to interested pupils, or for staff looking for a text to build on as a cross-curricular project.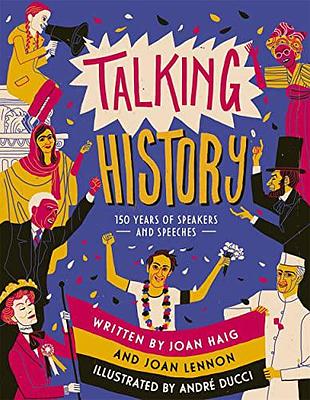 Joan Haig
Joan Lennon
Talking History
Talking History: 150 Years of Speakers and Speeches charts some of the most important days in history when words made a difference. From Abraham Lincoln to Winston Churchill, Nelson Mandela and Greta Thunberg, the range of speakers cover subjects including war, civil rights and the environment. The book delivers manageable chunks of facts, signposts to interesting topics, a full glossary and beautiful, graphic illustrations that help young readers experience the power of the speeches in this inspiring and immersive book.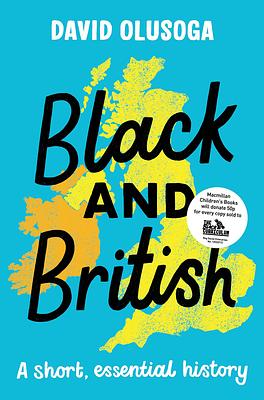 David Olusoga
Black and British: A Short Essential History
When did Africans first come to Britain? Who are the well-dressed black children in Georgian paintings? Why did the American Civil War disrupt the Industrial Revolution? These and many other questions are answered in this essential introduction to 1800 years of the Black British history: from the Roman Africans who guarded Hadrian's Wall right up to the present day. Originally published for adults, David Olusoga released this short, essential version of Black and British for children and young people.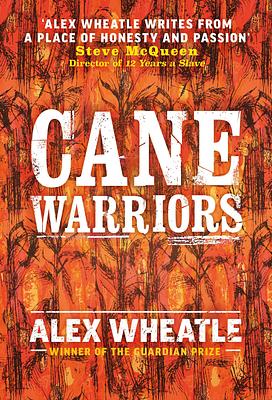 Alex Wheatle
Cane Warriors
Based on the true story of a slave uprising in 1760, this is a gripping read for older readers. When fourteen-year-old Moa learns of the revolt led by Tacky, he finds himself committing to the cause and becoming a Cane Warrior – fighting for freedom. But time is tight, and not everything will unfold as planned. An unforgettable and eye-opening read, this is a story of courage and bloodshed.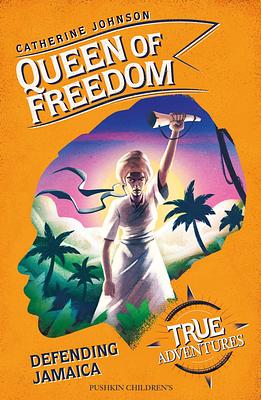 Catherine Johnson
Queen of Freedom: Defending Jamaica
Part of the Pushkin Press True Adventures series, this book follows the legendary historical figure Queen Nanny of the Maroons. Nanny led a community of ex-slaves in Jamaica in the 1700s and defended her town against British soldiers. Although Nanny was a real person, there are conflicting stories about her life. Catherine Johnson finds fascinating ways to weave this into the story, particularly Nanny's use of Obeah – a system of spiritual healing and justice-making practices. Nanny's love for her people and determination to build a safe home for them is a core part of this beautiful story.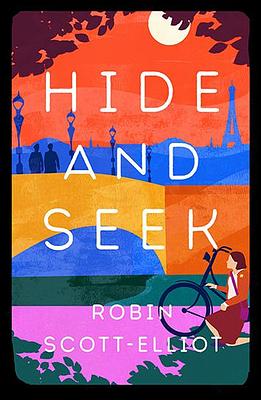 Robin Scott-Elliott
Hide and Seek
Hide and Seek is a thrilling wartime read. In Paris 1942, Amélie is playing hide and seek for her brother's birthday, but suddenly the game becomes a matter of life and death as her family is taken away by German soldiers and she remains unfound. Alone in Paris, Amélie is thrown into the world of the French Resistance, and soon she is Amélie no more. . . This is a gripping and exhilarating piece of storytelling. A story of Resistance fighters and spies, this is a unique tale following one girl's journey across Europe in the midst of war. At its heart, Hide and Seek is a book about bravery and strength against all odds.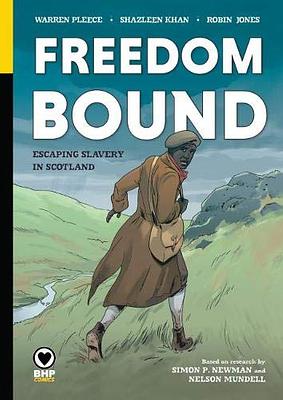 Shazleen Kha
Warren Pleece
Freedom Bound: Escaping Slavery in Scotland
Freedom Bound explores Scotland's uncomfortable connections with the history of slavery. The graphic novel follows the interconnected stories of three enslaved people seeking freedom in Scotland in the decades before the law on slavery was changed in Scotland. Freedom Bound aims to make this difficult subject matter accessible for younger readers but is also relevant to adults looking to learn more about Black history in Scotland.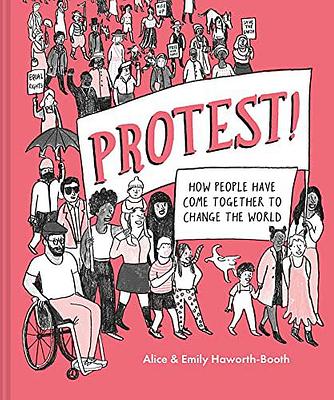 Alice Haworth-Booth
Emily Haworth-Booth
Protest! How People Have Come Together To Change The World
Bright and bold, Protest! is filled with historical examples of non-violent activism and the stories of individual and groups who have changed our world. The diversity of movements included is superb, from the Abeokuta Women's Revolt in Nigeria, to the Solidarnosc Movement in Poland, to the Stonewall Riots in New York. This is a book that will inspire and empower, showing readers that they too can peacefully take a stand and change the world for the better.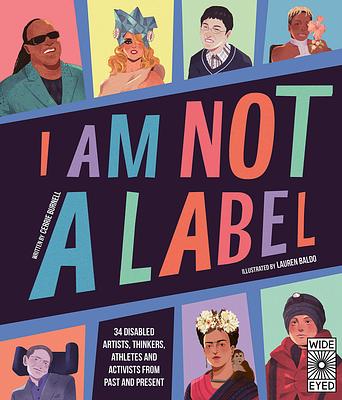 Cerrie Burnell
Lauren Mark Baldo
I Am Not A Label
A biographic anthology, this is an eye-opening read that will change your preconceptions of disability. Meet 34 artists, activists, athletes, thinkers and individuals who changed the world from past to present. They all had to overcome challenges, but this did not stop them from striving and reaching their goal. Perfect for dipping in and out of, this is a non-fiction title you will return to again and again.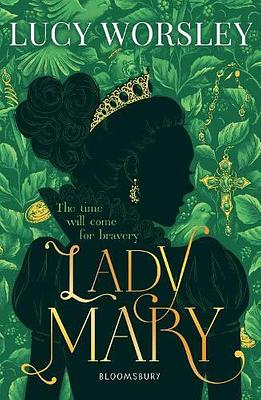 Lucy Worsley
Lady Mary
Told from the perspective of Mary Tudor as she is deposed as first in line to the throne of England and replaced by her younger sister Elizabeth. This is a fascinating and sensitively told read, exploring how the teenage princess deals with the deposition, the fall out from her parents divorce and the turbulent era she is living through. Perfect for any reader wanting an insight into the 'real life' of the Tudor court, this is a considered and insightful read, shining a spotlight on period of Mary's life often overlooked. The story of Mary Tudor will resonate with teenagers, and explores themes and ideas relevant to today, despite being firmly set in 1500's Britain.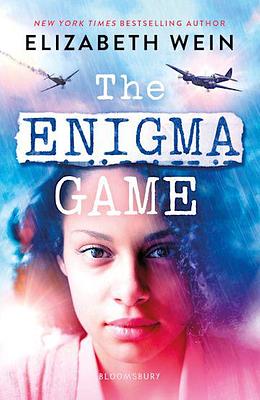 Elizabeth Wein
The Enigma Game
Set in north-east Scotland during World War 2, The Enigma Game follows three teenagers who live by an RAF airbase. Louisa, Ellen and Jamie come into possession of the Enigma machine and begin to use the machine to give them the edge in the RAF missions. This is fascinating look at life in Scotland during World War 2, from the perspective of three charming characters who form a bond over feeling like outsiders.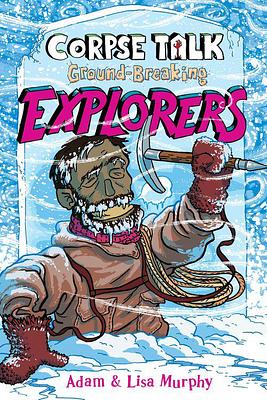 Adam Murphy
Lisa Murphy
Corpse Talk series
A fantastic series of non-fiction graphic novels, these are perfect for including in any history classroom. Each title explores a range of individuals from the past, introducing readers to new names as well as well-known historical figures. Told in interview style, host Adam questions fascinating figures and finds out true facts and stories often overlooked. The only difference to your usual interview, all the interviewees are dead. Perfect for teens, and especially fans of zombies and slightly gory reading, these graphic novels are packed full of information and told in a unique and enjoyable format.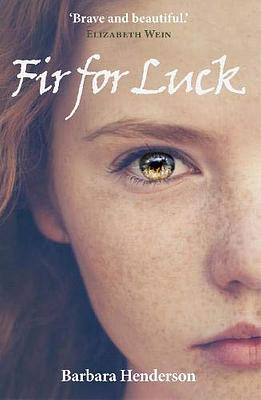 Barbara Henderson
Fir for Luck
A detailed representation of village life and customs during the historic period of the Highland Clearances in Scotland. A story with a strong female character, displaying courage and defiance in the face of adversity, attempting to save her village from eviction. In a time when powerful landowners cared little for the people living there, this story, told through Janet's perspective, gives insight into Scottish life at the time and would be a useful addition to a study of social history for pupils to enjoy.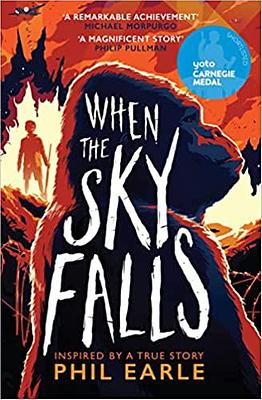 Phil Earle
When the Sky Falls
Set in 1941, London as the Blitz rages overhead. Most children have been evacuated, but Joseph finds himself heading into London, not out of it. Joseph joins Mrs F, the protector of the last animals in a family zoo, and is drawn to the mighty silverback gorilla, Adonis. Will they survive the bombs? And what will happen to Adonis? This is a moving and emotive read, and as Joseph's story is revealed, this becomes a story of pain, friendship, love and support. The book will make readers question what it means to be human, and what it means to be compassionate, in the middle of a war and circumstances beyond our control.