Looking for more in Book Lists?
Scots books for 6-8 year olds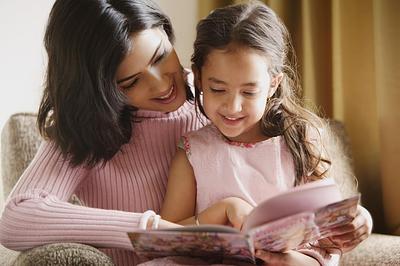 Check oot these braw books! This collection of books for 6-8 year olds has a great selection of classic stories and children's favourites translated into Scots.
For more Scots books, see our other lists: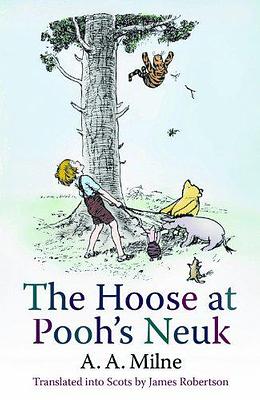 A.A. Milne
E.H. Shepard
James Robertson
The Hoose at Pooh's Neuk
Introducing Pooh, Wee Grumphie, Heehaw, Hoolet and all the other creatures of the Forest, including strippit bampot Teeger, any reader is sure to love this Scots edition of the beloved classic.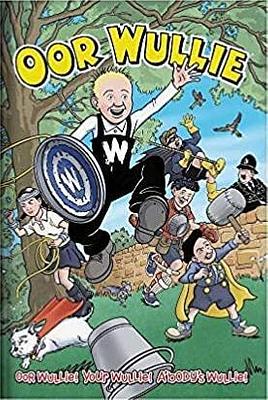 DC Thompson
Oor Wullie Annual
Perfect for fans of the Oor Wullie cartoon, this annual holds all your favourite stories in one place. With Oor Wullie and pals up to their usual antics, this is a great read for old and young alike!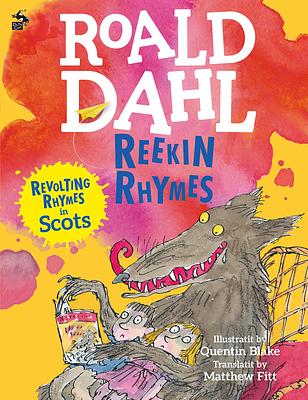 Matthew Fitt
Quentin Blake
Roald Dahl
Reekin Rhymes
Roald Dahls wicked and reekin tales are made funnier and more gruesome in Matthew Fitt's hilariously honkin couplets in Scots. Perfect for Roald Dahl fans, this book is unputdownable!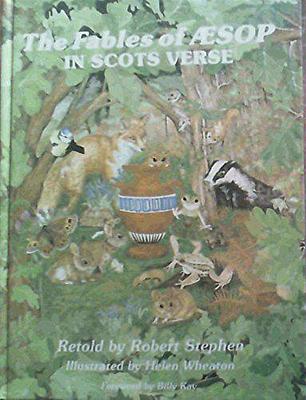 Robert Stephen
The Fables of Aesop in Scots Verse
Aesop's Fables are loved by many, and this collection is a great introduction to these well-known stories told in Scots.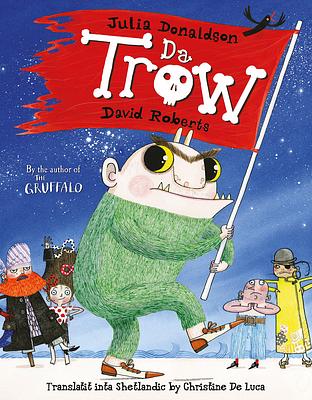 Christine De Luca
David Roberts
Julia Donaldson
Da Trow
A glorious Shetlandic translation of The Troll: this laiugh-out-loud funny and entertaining tale is only improved by being translated into Shetlandic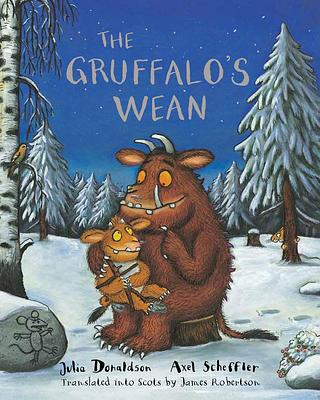 Axel Scheffler
James Robertson
Julia Donaldson
The Gruffalo's Wean
Fans of The Gruffalo in Scots will love this story! This Scots translation captures the original's warmth and excitement and is sure to be enjoyed by young and old alike.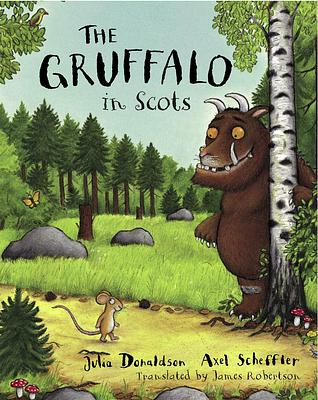 Axel Scheffler
James Robertson
Julia Donaldson
The Gruffalo in Scots
Delve into one of everyone's favourite stories in Scots! This excellent edition by James Robertson beautifully translates the rhyme and rhythm of the original. The Gruffalo in Scots is sure to delight readers.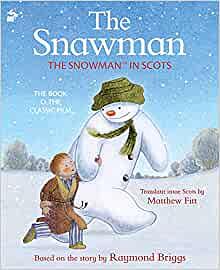 Matthew Fitt
Raymond Briggs
The Snawman
The perfect read during chilly winter months, Matthew Fitt breathes new life into this classic tale through his Scots translation. It is sure to delight young and old readers alike and is perfect for reading aloud and sharing.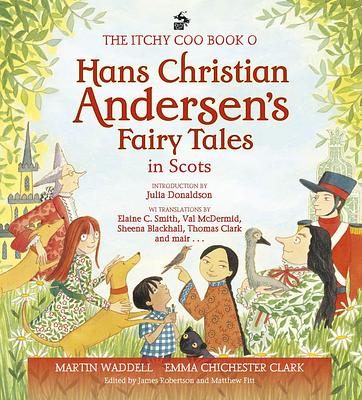 James Robertson
The Itchy Coo Book o Hans Christian Andersen's Fairy Tales in Scots
Published by Scots specialist Itchy Coo, this is a wonderful collection of nine beloved Hans Christian Andersen tales told in Scots for the first time. With translations from a range of Scots authors, this read is a real treat for Scots fans!