Looking for more in Book Lists?
Books for your art classroom
Genre:
Activism, Art, Graphic novels, Illustration
Audience:
Professionals, Young People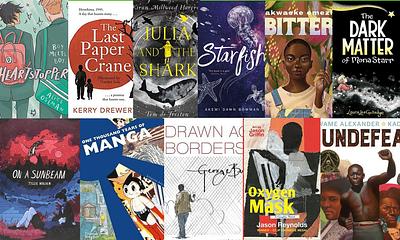 This list features a selection of books relevant to pupils studying art. It's a great resource for recommending books to interested pupils, or for staff looking for a text to build on as a cross-curricular project.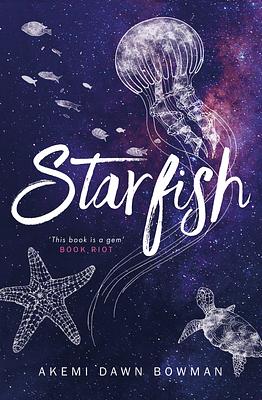 Akemi Dawn Bowman
Starfish
Kiko believes art school is where her life will begin. Until then, she's stuck between a difficult mother and trying to understand her own half-Japanese heritage. When Kiko is given the opportunity to tour art schools across the coast, she joins her friend for a brand new journey.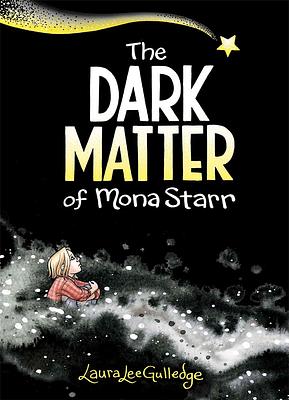 Laura Lee Gulledge
The Dark Matter Of Mona Starr
This graphic novel explores both mental health and art with stunning artwork. Mona Starr is a teenager processing The Matter – Gulledge's exploration of depression. The Matter seeps into every aspect of Mona's life, but with a combination of therapy and art, Mona starts to find herself – and some friends – again.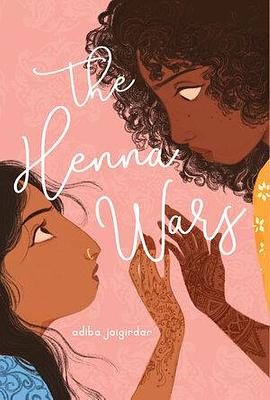 Adiba Jaigirdar
The Henna Wars
At school, Nishat and Flávia both run rivalling henna businesses. Soon their lives become more tangled, and they're both confused by their own feelings. This novel looks at growing up Bangladeshi in Ireland, and reconciling faith and identity.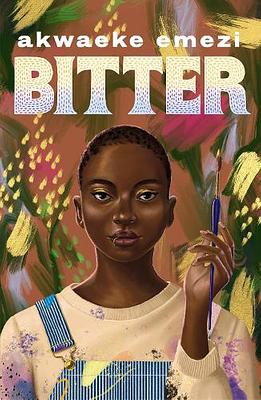 Akwaeke Emezi
Bitter
Bitter is delighted to attend their dream art school, but outside the school's walls a protest is brewing. Bitter has to decide where she belongs – in a studio, or on the streets. Akwaeke Emezi's young adult novel is a celebration of the power of art and protest, and what the role of an artist is in fighting for justice.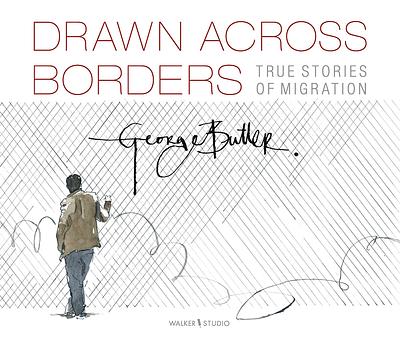 George Butler
Drawn Across Borders: True Stories Of Migration
This collection of stories, using illustration, explore different forms of migration including refugee camps, and journeys across Europe, Asia and Africa. Butler's compositions are striking and intimate, and capture the humanity behind migration.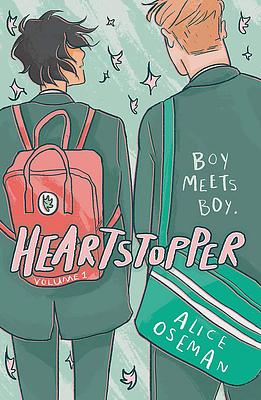 Alice Oseman
Heartstopper
Alice Oseman's bestselling story of finding yourself, mental health and finding love and friendship is told through beautiful illustrations. Originally a webcomic that has since been adapted into graphic novels and a television series, Oseman has a signature style that places with blank space on the page.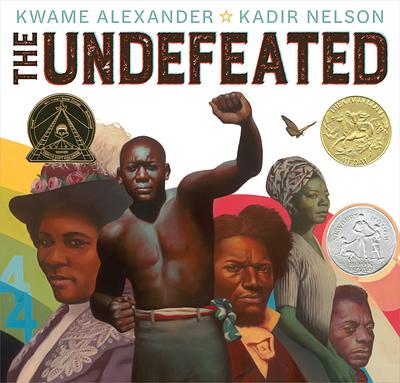 Kadir Nelson
Kwame Alexander
The Undefeated
Kwame Alexander's stunning poem about black history is complete with illustrations by Kadir Nelson in The Undefeated. Nelson's beautiful illustrations of black artists, activists, atheletes a bring the poem to life perfectly. This partnership between Kwame Alexander and Kadir Nelson creates a very powerful piece of art.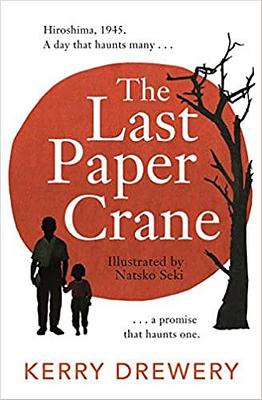 Kerry Drewery
The Last Paper Crane
Mizuki is worried about her grandfather who has never recovered from a past traumatic event. When they speak, Mizuki's grandfather tells his story of growing up in Hiroshima, and surviving the atomic bomb in 1945. Through the story unfolds a theme of origami, folding and connecting the characters between the past and the present.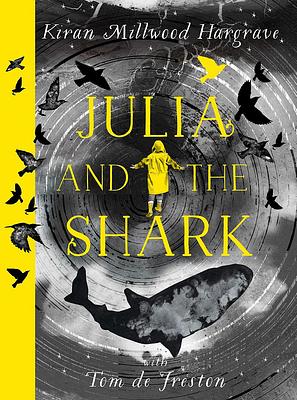 Kiran Millwood Hargrave
Julia and the Shark
An absolutely beautiful novel about a young girl who moves with her mum and dad to a lighthouse on Unst, Shetland. This is a tender, moving story with themes of environment and mental health, written in stunning prose that is lyrical and spell-binding. Tom de Freston's illustrations add a storm-like atmosphere to the book that perfectly compliments the themes of mental health, and brings the wild beauty of Unst to life.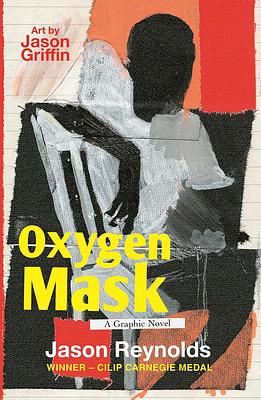 Jason Griffin
Jason Reynolds
Oxygen Mask
Jason Griffin's street art fills the pages of this graphic novel about a Black family living through the COVID-19 pandemic and death of George Floyd and racism in America. Despite the despair the family face, they aren't without hope – and the book reflects on the healing and uplifting power of books and art.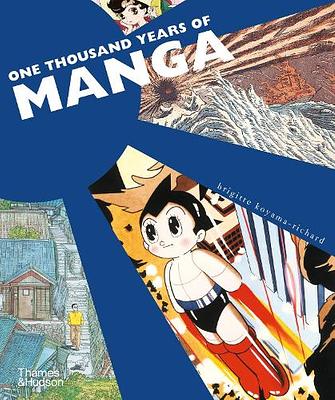 Brigitte Koyama-Richard
One Thousand Years of Manga
Manga has a long history in Japanese culture. This book spans each era of the art-form, touching on key artists, books, styles and genres. Featuring over four hundred illustrations, this rich text is great for any manga or anime fans or those new to the format!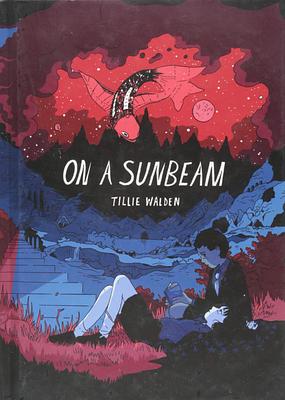 Tillie Walden
On a Sunbeam
Told through beautiful artwork, this graphic novel follows a spaceship crew who rebuild broken-down structures. New member Mia gets to know her team whilst remembering her experience at an all girl's boarding school. The use of limited colour could prompt really interesting conversations about palette, illustration and using space and design to create new worlds.