Looking for more in Book Lists?
Black and white books for babies
Black and white books are perfect for babies. As their young eyes are developing and learning to focus on the world around them, black and white books with simple lines and bold patterns are easier for babies to see. The bold images stand out against a typically blurry world. A black and white book gives a baby a chance to see clearly and experience part of the wider world.
Here are 12 black and white and high contrast books to get you started: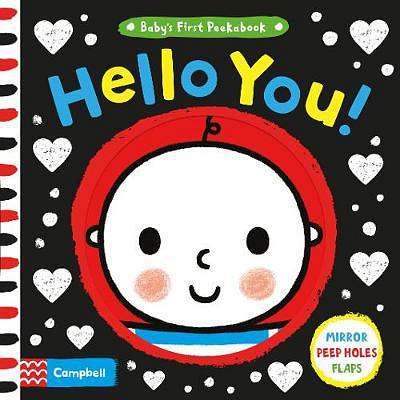 Baby's First Peekaboo: Hello You!
We love that this very short book has so much for babies and grown ups to discover together! There are big flaps, bold colours and patterns and even a mirror so that babies can explore their own face at the end of the story.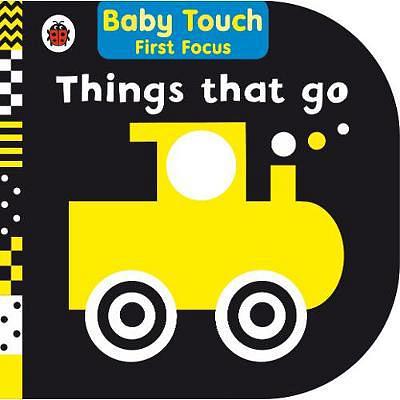 Baby Touch: Things that go
Get ready to make some noise with the cars, trains and rockets in this black and white book for babies! We love the peepo hole that features on every page as it gives little hands even more to explore.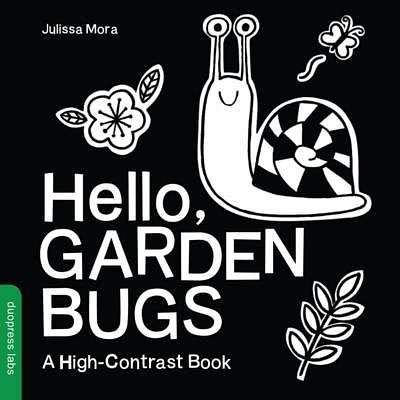 Julissa Mora
Hello, Garden Bugs
The bold shapes and patterns in this book make it ideal for very young babies. We love the friendly bugs you get to meet along the way, and even the gentle introduction to new languages! This is a great book to take outdoors to the garden or on a trip to the local park!
Jane Foster
Jane Foster's Black and White
We love how Jane Foster brings black and white penguins, pandas and zebras to life in this retro style board book for babies. Full of high contrast images and bold patterns, it's perfect for helping very young eyes to develop.
Mel Four
Little Baby Books: Bedtime
We love the shiny foil images that contrast against the black background in this simple book for babies. It's perfect for getting little ones into the bedtime routine!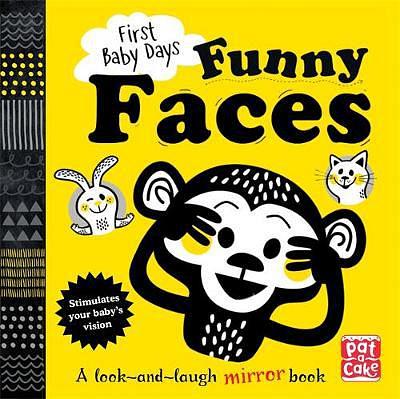 Funny Faces
Babies will love the bright and bold images in this book, even from birth. It's full of friendly animals and encourages a fun game of peekaboo, too!
Emma Dodd
Amazing Baby: Black and White
Each page in this sturdy black and white book features a short rhyme and simple illustrations - perfect for reading with very young babies. It has cut out circles which make it easy for babies to hold and the contrast between black and white and colour is ideal for helping young eyes to focus.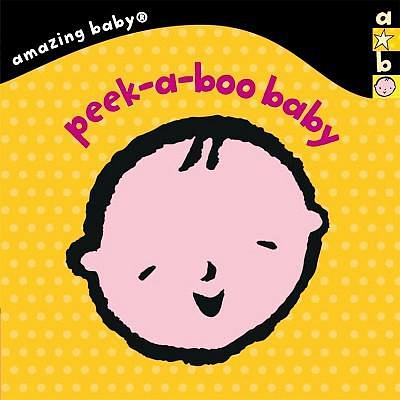 Emma Dodd
Amazing Baby: Peekaboo Baby
We know that babies love to see faces so this is a perfect book for newborns. It has bright, bold flaps and underneath each one lies a black and white photograph of a baby - it's just perfect! Look out for the special mirror too - little ones will love spending time looking at themselves at the end of the book.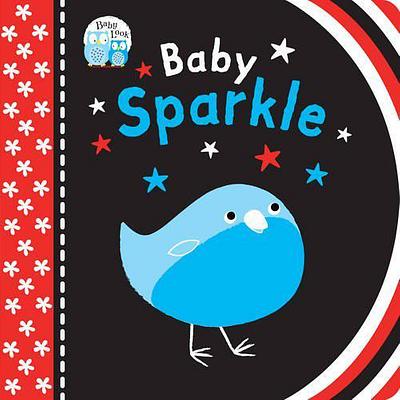 Samantha Meredith
Baby Sparkle
Every page in this stylish baby book features a different word and an eye-catching shiny blue image. The high contrast images are ideal for very young babies who are learning how to focus on the world around them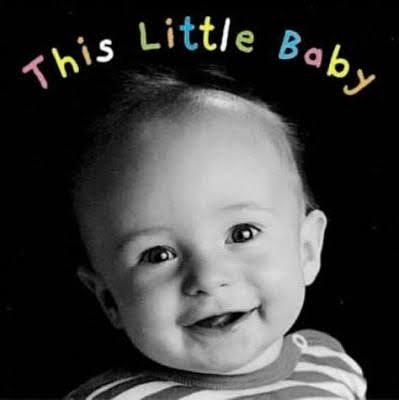 Sandra Lousada
This Little Baby
We love the very simple rhyme of this book and the surprise mirror at the end! Babies love to look at other faces and seeing them in photographs like this is a great way for them to start to 'read' facial expressions.
Baby's Very First Black and White Book: Babies
Sleepy babies, hungry babies and happy babies fill the pages of this sweet black and white book. It's an absolute classic and has featured in the Bookbug Baby bag and Baby Box too.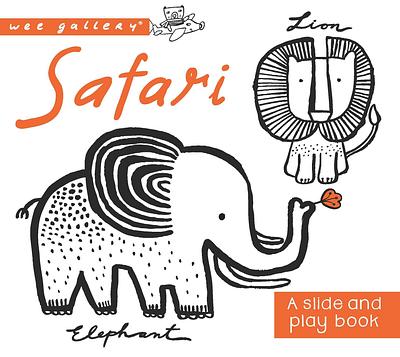 Surya Sajnani
Safari
The bold lines and simple illustrations in this sturdy book are perfect for very young eyes that are still developing. We also love the interactive elements that encourage wee ones to slide parts of the page up and down and side to side. It's a book that your child can come back to again and again and discover new elements each time.