Looking for more in Book Lists?
Graphic novels for children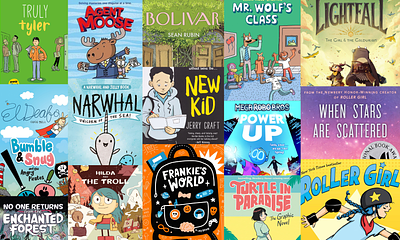 Looking for children's graphic novel recommendations? Look no further! This list contains some of our favourite graphic novel and comic book reads, ideal for readers looking for new and exciting titles.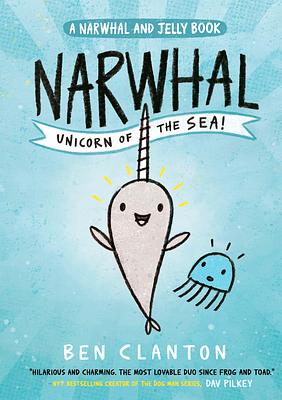 Ben Clanton
Narwhal: Unicorn of the Sea
The first book in the delightful Narwhal and Jelly series tells the story of how the two sea creatures became friends – bonding over a love a waffles. With a lovely message about the joys of using your imagination, this book would be great for young readers beginning to explore their own reading for pleasure.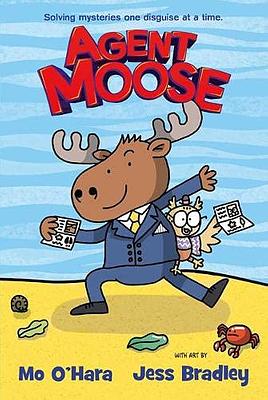 Jess Bradley
Mo O'Hara
Agent Moose
Agent Moose is on the brink of cracking his hundredth case. But it looks like his rival, Camo Chameleon, has pipped him to the post. Will his latest case finally bring him the credit he deserves? Agent Moose is a fun mystery adventure, sure to be loved by young readers.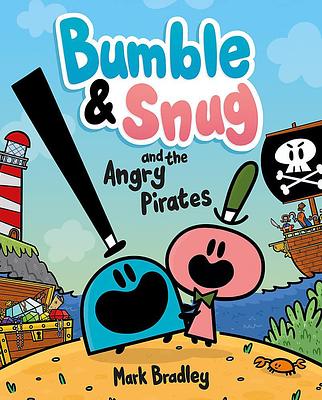 Mark Bradley
Bumble & Snug and the Angry Pirates
Bumble and Snug are Bugbop best friends, brimming with empathy and kindness. When plans for a gentle picnic turn into a pirate adventure, our heroes use their super-mega-friendship-power to save the day. A perfect introduction to graphic novels for readers growing in confidence, Bumble & Snug is packed full of joyful fun.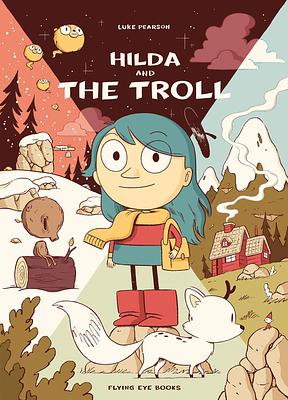 Luke Pearson
Hilda and the Troll
Hilda is a fearless adventurer, at one with nature and never shy of taking on a challenge. The first instalment in this fabulous graphic novel series sees Hilda discover the truth about the trolls living in the wilderness around her. Hilda is a great role model; showing empathy, respect and understanding for the natural world, no matter how strange or terrifying it may seem.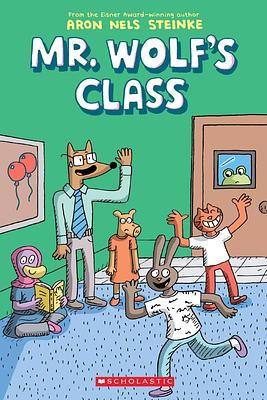 Aaron Nels Steinke
Mr Wolf's Class
With its menagerie of characters, navigating everyday life at elementary school, Mr Wolf's Class lays bare all the differences, foibles and talents that make us human. A joy for readers of all ages.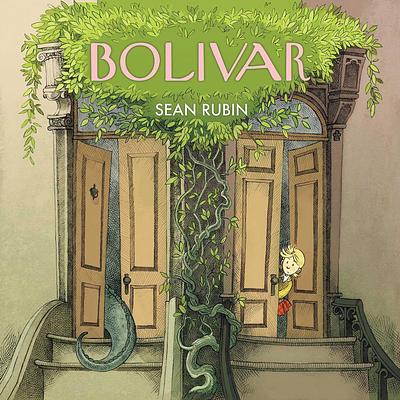 Sean Rubin
Bolivar
Everyone in New York is too busy to notice that a dinosaur is living amongst them. And no-one will believe Sybil when she tries tell them. Bolivar is a charming and humorous tale which reminds us to be accepting of difference and to appreciate the unnoticed in the world around us.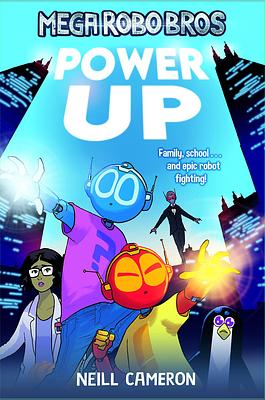 Neill Cameron
Mega Robo Bros: Power Up
The squabbles between two brothers, Alex and Freddy, are all too familiar. But as super-powered robots, battling to save London from the evil Robot 23, they have to work especially hard to learn to trust each other and work together. Neill Cameron brilliantly weaves the everyday trials of growing up into this fast-paced superhero tale.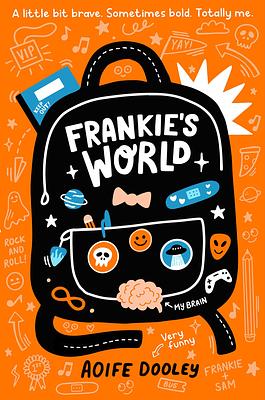 Aoife Dooley
Frankie's World
Frankie feels different and everyone makes fun of her at school. With her best friend Sam in tow, Frankie goes on mission to find her Dad; to find out if she's actually an alien. Aoife Dolley's tale of growing up neurodivergent uses humour and heart to show us that being you is much more important than fitting in.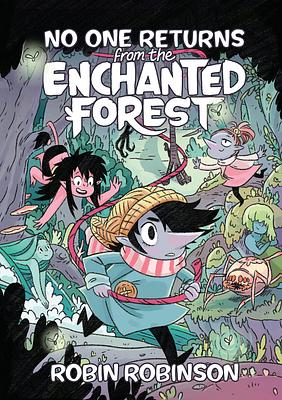 Robin Robinson
No One Returns from the Enchanted Forest
Bix and Pella are sisters who couldn't be more different. But, faced with the destruction of their home, their divergent approaches to saving the day show others that working together is the only way to find safety and happiness for all. Full of daring and heart, this terrific adventure is a joy to read.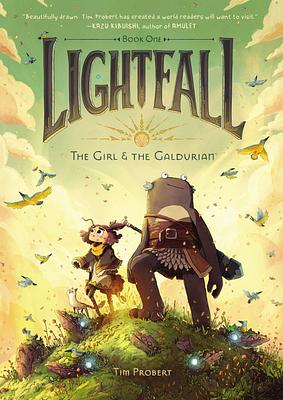 Tim Probert
Lightfall: The Girl & The Gladurian
Despite her self-doubt, Bea, accompanied by her new friend Cad, bravely embarks on a hazardous quest to find her grandfather. With beautiful artwork and engaging characters, Lightfall promises to be an absorbing fantasy adventure series. Perfect for fans of Amulet.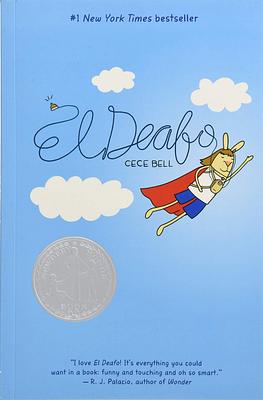 Cece Bell
El Deafo
Cece Bell's memoir chronicles her experience of navigating school, friendships and growing up as a deaf child. A fun and insightful depiction of growing up with a difference, El Deafo is ideal for promoting empathy and understanding.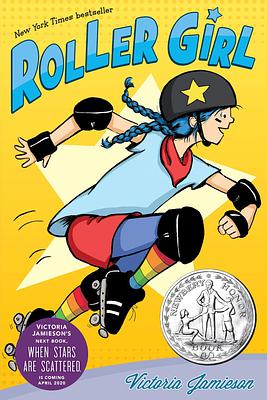 Victoria Jamieson
Roller girl
On the brink of transition to junior high, Astrid discovers a passion for Roller Derby. Navigating friendships, exploring independence and pushing herself to new limits, Astrid learns lessons beyond those taught at summer camp. Perfect for Primary 7s preparing for their transition to Secondary school.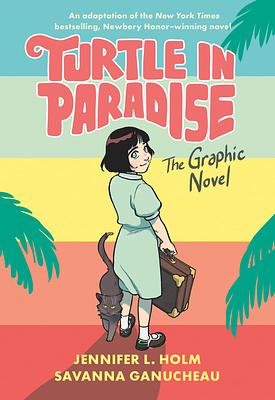 Jennifer L Holm
Savanna Ganucheau
Turtle in Paradise: The Graphic Novel
Although set during the Great Depression, the themes of change, fitting in and navigating relationships will feel warmly familiar to modern-day readers. Holm and Ganucheau vividly create a world you want to jump into and characters you ache to know better. Perfect for late Primary and early Secondary readers.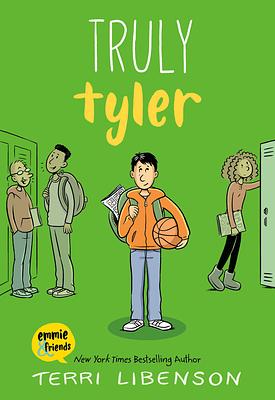 Terri Libenson
Truly Tyler
Tyler is really enjoying his comic book project with his new friend Emmie but with the impact on his basketball practice and his friend's teasing Tyler needs to work out how to be true to himself. The dual narrative style of Terri Libenson's Emmie & Friends series expertly promotes empathy and understanding of different points of view from our own.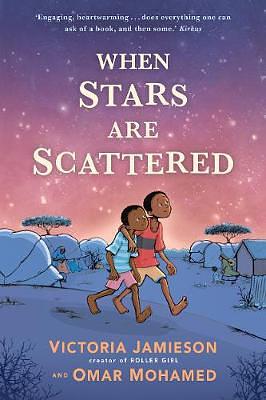 Iman Geddy
Omar Mohamed
When Stars Are Scattered
This powerful memoir skilfully uses the graphic novel medium to make a difficult subject accessible and understandable to a young audience. Heart-breaking, funny and full of hope, the story of Omar and Hassan's life in a refugee camp is essential reading for Primary 5 and upwards.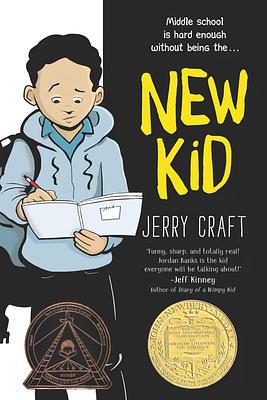 Jerry Craft
New Kid
Jordan doesn't quite know where he fits in when he starts at his new prestigious private school. As one of the few kids of colour he feels caught between two worlds. Yet all he really wants is to go to art school. New Kid is a nuanced exploration of race, class and fitting in, perfect for kids transitioning from Primary to Secondary.