Looking for more in Book Lists?
14 books that celebrate friendship
Genre:
Relationships, Wellbeing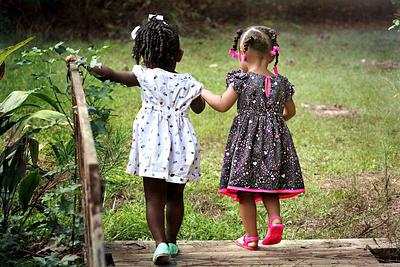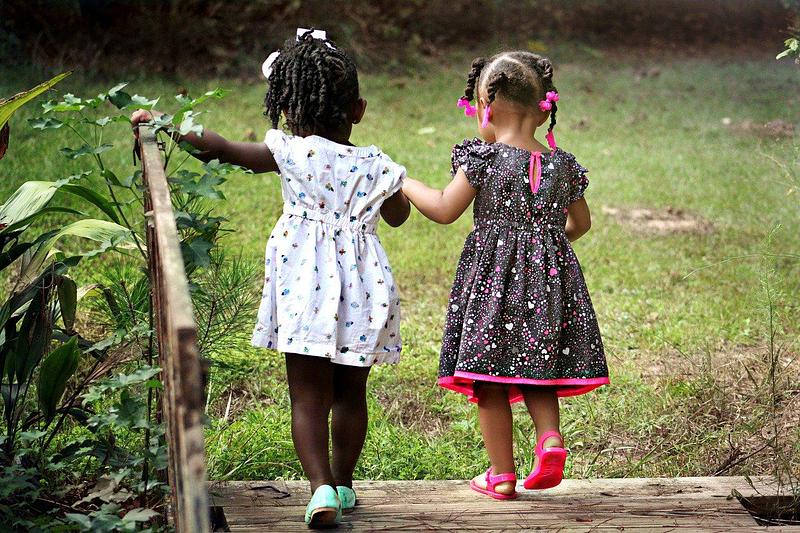 Friends come in all shapes and sizes! Whether it's a play pal from nursery, or a favourite family pet or soft toy, friends are a wonderful way for little ones to emotionally connect. Here are some wonderful picture books which celebrate the importance of friends, and help children navigate the emotional ups and downs that friendships can bring.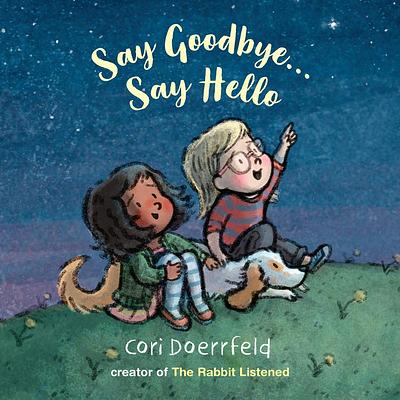 Cori Doerrfeld
Say Goodbye… Say Hello
Change can be a big cause of worry for little people. But from leaving mum at the school bus, to the moving away of a best friend, every heartfelt goodbye opens the door for new connections and adventures. Beautiful illustrations capture the emotional ups and downs of a special friendship between two children who fill each colourful spread with joy, play… and tears. An uplifting springboard for conversations with little ones at times of transition.​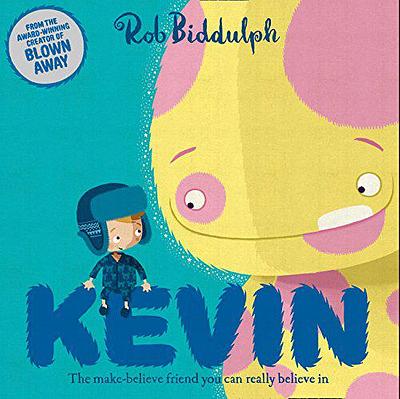 Rob Biddulph
Kevin
Friends can come in all shapes and sizes... but none more cute than Kevin! When Sid's imaginary friend invites him into his world, it's not long before cheeky Sid hatches a plan to cause havoc. Poor Kevin ends up in big trouble and Sid must act quickly to right his wrongs (both in Kevin's world, and his own). This captivating picture book is bursting with creativity and detail, and the spot on rhyme makes it ideal for reading aloud with little ones. A wonderful tribute to all friends - real and imaginary - that bring joy to our lives.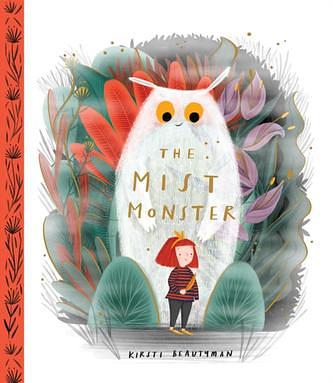 Kirsti Beautyman
The Mist Monster
Penny isn't sure about the new house she's moved to with Dad... so sets off to explore the garden with the help of her mum's old exploring hat. It's not long before she's lost the hat but made a new friend in the form of Morris the mist monster. This moving story touches on big themes of loss, loneliness and transition so sensitively. The interweaving of Penny's real and imaginary worlds give the book a dreamlike quality, and the gorgeous illustrations help to keep the two worlds moving in unison. Be warned - tears may be spilled. But in the end there's a definite sense of hope and promise of friendship (real and imaginary).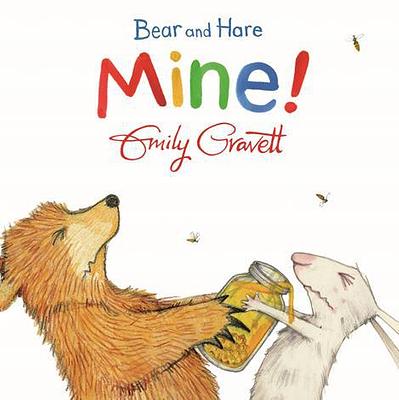 Emily Gravett
Bear and Hare: Mine!
Get ready to be drawn into the warm and fuzzy world of Bear and Hare! ​Bear and Hare might be the best of friends, but it's time Hare learnt how to share. Everything Hare sees on his lovely walk he wants for himself: flowers, ice cream, a balloon. But when Hare decides to take on the honey bees without his friend by his side, will he get more than he bargained for? Yet another cracker in the Bear and Hare series, this little board book is full of big character and visual humour.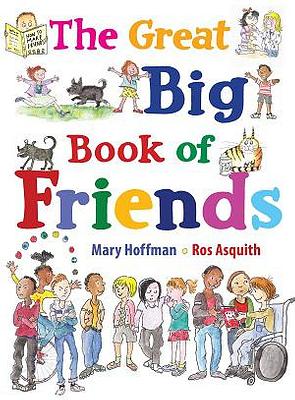 Mary Hoffman
Ros Asquith
The Great Big Book of Friends
This comprehensive guide to friends is wonderful for dipping in and out of at different stages of a child's development. It can be a great conversation starter with very young children about the meaning of friendship - but it can also be used to spark discussions about imaginary friends, friendship disputes, and making new friends as little ones grow up. Detailed illustrations capture the personalities of children (and animals) on each page, and it's lovely to see such a diversity of children and families represented.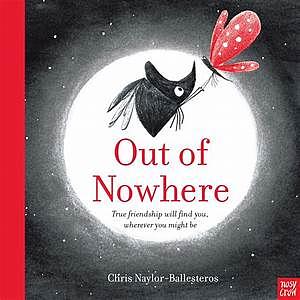 Chris Naylor-Ballesteros
Out of Nowhere
A spiky black beetle and a bright red caterpillar strike up an unusual friendship. But when caterpillar disappears, beetle puts on a brave face, packs a picnic, and sets off in search of their friend. The simple, monochrome colour palette - black and white with just a pop of red - complements the simplicity of this sweet little tale, and little ones will enjoy following caterpillar's journey through a series of wordless spreads. The idea that friendship will always find you, and can even surprise you, is a lovely one to explore with children.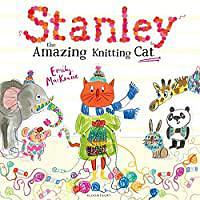 Emily MacKenzie
Stanley the Amazing Knitting Cat
Stanley spends hours knitting colourful woolly creations for all of his pals: pom poms, bobble hats and balaclavas! But when he decides to enter a woolly wonders competition, his friendship is really put to the test. Just how far is Stanley prepared to go to win? This moralistic yarn is bubbling with energy and inventiveness - the playful language literally jumps off the page, and each and every one of Stanley's friends is beautifully characterised. A great book to share with children of different ages.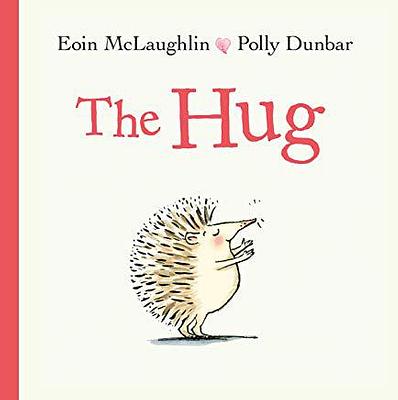 Eoin McLaughlin
Polly Dunbar
The Hug
Poor hedgehog can't find a hug anywhere. And neither can tortoise! Everyone seems to have an excuse to avoid the tricky prickles or bony shell. But just when the two creatures are about to give up, along comes the other to show that there's always someone to share a special moment of connection with. Gorgeous, sparse illustrations - and the option to 'flip' the book and share either hedgehog or tortoises's story - add to the book's charm, but most heartwarming is the core message about resilience and friendship.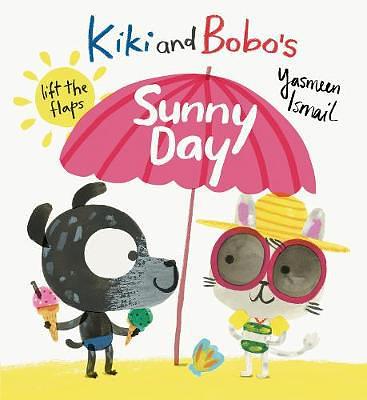 Yasmeen Ismail
Kiki and Bobo's Sunny Day
Kiki can't wait to get to the beach for a swim... but poor Bobo doesn't look quite so excited! When Kiki finally realises what's holding Bobo back, she helps him confront his fear and they end up having a jolly time together. Each page is filled with bright, bold illustrations and different sized flaps, which are not only perfect for engaging little hands, but provide so much more to talk about. A sweet tale about being there for your friends when they need you most - and the simple pleasures of a day out together.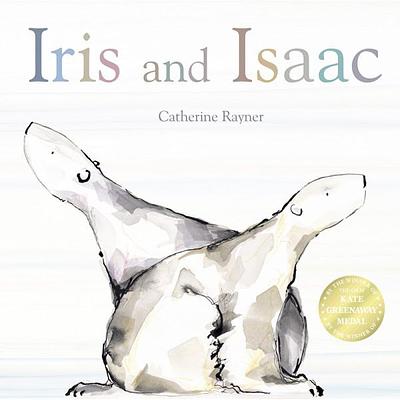 Catherine Rayner
Iris and Isaac
Iris and Isaac are not friends anymore! Both polar bears stomp off after a disagreement, only to discover that the natural wonders of the Arctic - ice caves, a flock of Eiders, and even the Northern Lights - aren't quite as magical without your friend by your side to experience them. This stunning celebration of nature is brought to life with watercolour illustrations full of crisp whites and hues of green and blue. But beneath the beauty of each spread is a sweet story about friendship and forgiveness.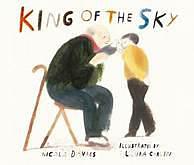 Laura Carlin
Nicola Davies
King of the Sky
When a young Italian boy arrives in Wales, the only thing that reminds him of home are the racing pigeons kept by his neighbour, Mr Evans. The boy and the elderly man strike up an unlikely friendship, and pin their hopes on one pigeon becoming a champion racer: King of the Sky. Evocative images of Italian towns, Welsh coalfields and migrating birds add weight to this powerful story of immigration and belonging, and the blossoming friendship between the two central characters is one rarely seen in picture books.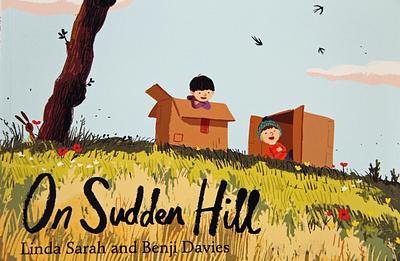 Benji Davies
Linda Sarah
On Sudden Hill
Birt and Etho play at being pirates and astronauts in their cardboard boxes on Sudden Hill. They are always, always Big friends. But when Shu arrives and threatens to upset the two-by-two rhythm that Birt loves so much, can he find a way to keep hold of his special friendship? A poignant look at the changing nature of friendship dynamics, and the difficulties of navigating them. The illustrations are colourful yet subtle, and the contrast between vast landscapes and small people gives us the real feeling of stepping into a child's world.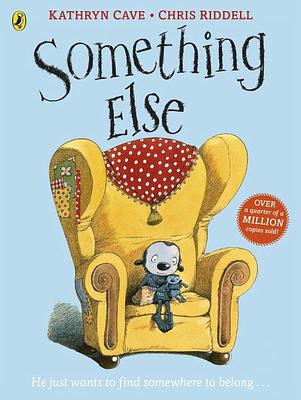 Chris Riddell
Kathryn Cave
Something Else
'You don't belong', the others tell Something Else when he tries to play, eat and sit with them. Poor Something Else! Thankfully friendship comes knocking at his door in the form of a cheery, red creature who shows Something Else that being different should be celebrated - and that friendship can come from the most unexpected places. This sweet tale is brought to life with original illustrations full of character and emotion. A reassuring book full of hope for any little person struggling to make friends or find their place.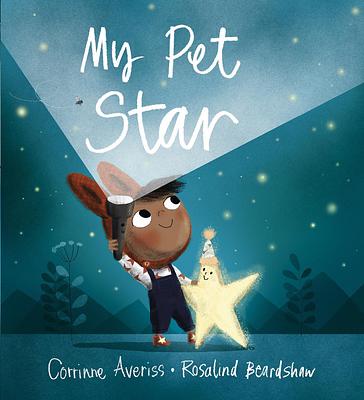 Corrinne Averiss
Rosalind Beardshaw
My Pet Star
A little girl finds a star who has fallen to earth and is in need of some TLC. She takes him in and nurtures him back to his bright shiny self, until he's ready to go back home. A lovely, gentle story about the importance of friendship, caring for others when in most in need and learning to let go. Magical illustrations with simple rhyme and lilting rhythm make this the perfect bedtime story.