Looking for more in Book Lists?
The best books to get your little ones shoogling
Does your wee one love to wriggle, jiggle and and jump about? Help them express themselves with our brilliant book list all about moving and exploring the space around them. Find your favourite dance move to share with all the family.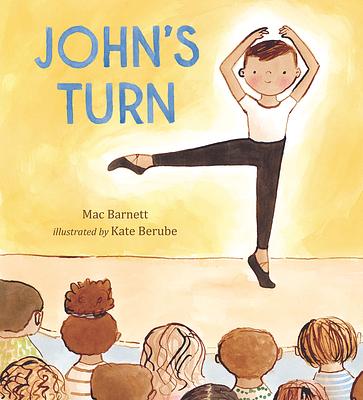 Kate Berube
Mac Barnett
John's Turn
Every Friday, during assemblies, John's school encourage children to 'share their gifts' by giving their own special performances, and John is very nervous when his turn comes around. But with a little encouragement, he comes to life when he dances – and his world literally becomes a more colourful place, helped by the book's beautiful illustrations. This is a quietly empowering and poignant new picture book from Mac Barnett and Kate Berube.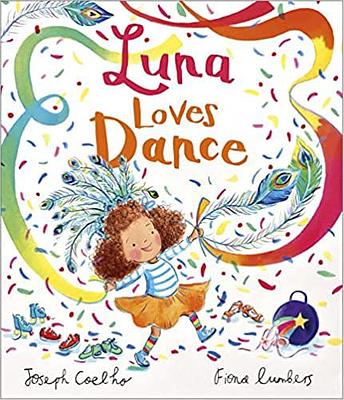 Fiona Lumbers
Joseph Coelho
Luna Loves Dance
Luna loves to twirl and leap and dance. But when she struggles with her dance exam, she worries she'll never be a real dancer. With some help from her family, Luna discovers that, actually, she is a real dancer! Colourful and expressive illustrations bring the joys of Luna's dancing to life, showing how the love of her supportive family inspire her.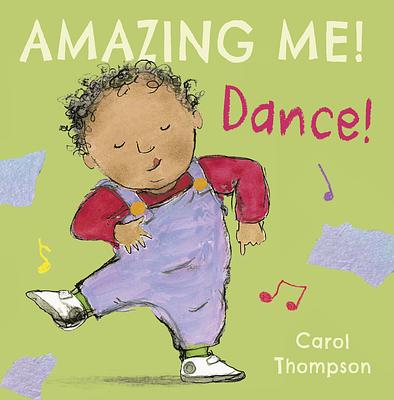 Carol Thompson
Amazing Me: Dance
These babies love to shoogle! Adorable illustrations of little ones finding joy through dance make this board book ideal for sharing with younger children this Bookbug Week. Can you join in with their clapping, tapping, wiggling and grooving?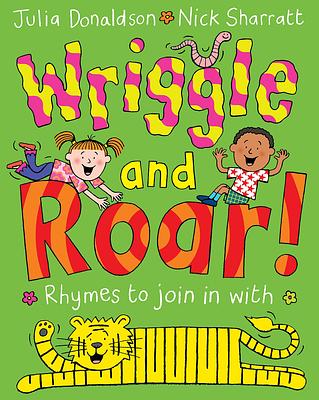 Julia Donaldson
Nick Sharratt
Wriggle and Roar: Rhymes To Join In With
Julia Donaldson and Nick Sharratt come together with a whole book full of animals to mimic! It's perfect for getting your wee ones moving, wriggling and roaring this Bookbug Week. Brightly coloured illustrations accompany rhyming text to show you and your children how to join in the fun.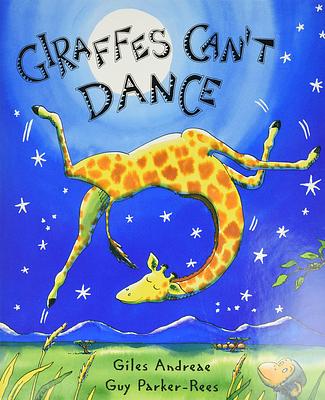 Giles Andreae
Guy Parker-Rees
Giraffes Can't Dance
Gerald wants to dance, but it's not that easy for a giraffe like him – especially seeing all the animals dancing their way around the jungle with ease. Soon enough, with a little help, he learns his own special dance to the music he loves. This classic rhyming picture book is ideal for teaching little ones about self-confidence and expression.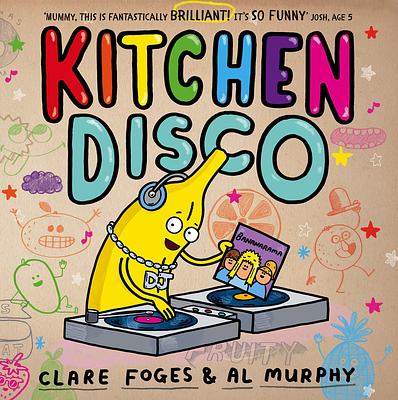 Al Murphy
Clare Foges
Kitchen Disco
Have you ever wondered what fruit get up to at night when you're asleep? They all get together for a kitchen disco in this riotously fun picture book! With bold lined illustrations and joyous rhyming text, this is bound to be enjoyed by little ones and grown-ups alike – maybe it could inspire your own kitchen disco at home?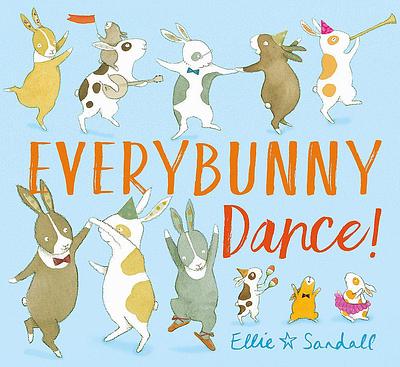 Ellie Sandall
Everybunny Dance
Ready bunny, steady bunny, everybunny dance! Join in with these playful little bunnies as they twist, twirl, wiggle and whirl. Everybunny Dance is rightfully a classic – did you know it was also in the 2020 Bookbug Toddler Bag? Ellie Sandall's distinctive illustrations and light, playful text are perfect for getting little readers in the mood for Bookbug's Big Shoogle.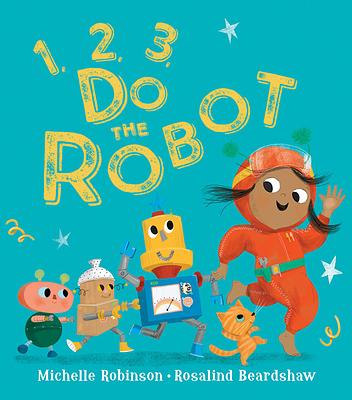 Michelle Robinson
Rosalind Beardshaw
1, 2, 3 Do the Robot
Layla loves inventing – she makes a robot friend and together they do the robot dance! Can your little one dance like a robot? Layla keeps inventing but by the third robot things start to go awry and its up Layla to use her skills and save the day! This lovely book is all about the joy of friendship and working together when things go wrong with some clever dance moves thrown in too.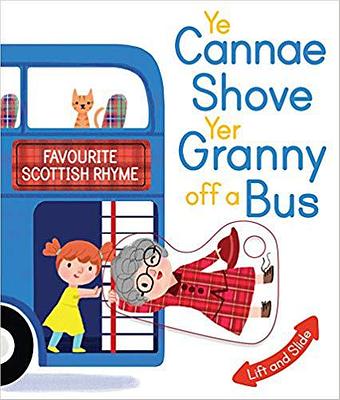 Kathryn Selbert
Ye Cannae Shove Yer Granny Off A Bus
Why not? Cause she's yer mammy's mammy, of course! The traditional Scots rhyme adored by children and grown ups alike is brought to life magically in this stunning board book. With fun interactive elements for little hands, and bright colourful illustrations on each page, toddlers will love discovering new ways to engage with this book.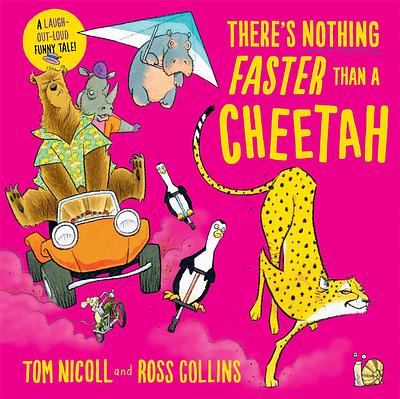 Ross Collins
Tom Nicoll
There's Nothing Faster than a Cheetah
Nothing can run faster than a cheetah! Or can they? This brilliantly zany book follows an animal race featuring rhinos on roller-skates, foxes in fire engines, lions in lorries, penguins on pogo sticks... Little ones will love spotting their favourite animals and the story is perfect for reading aloud together.