Looking for more in Book Lists?
Sensory books for all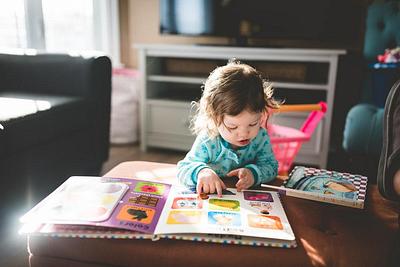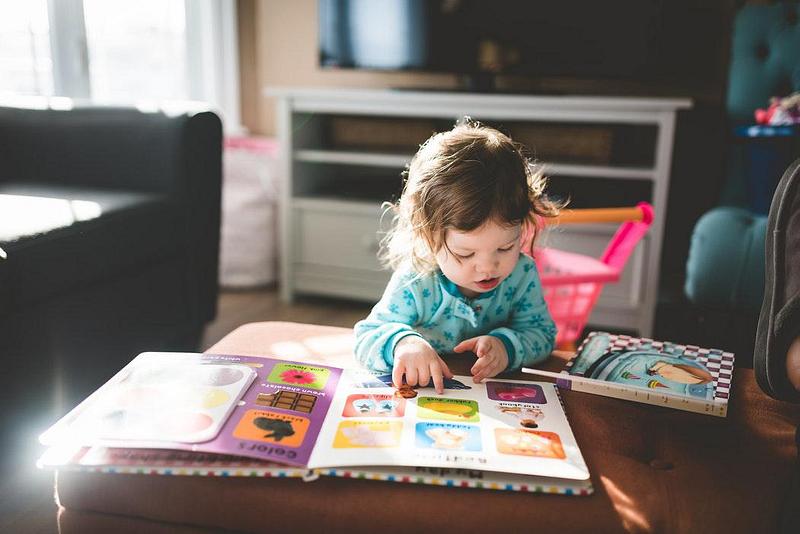 Many children enjoy books which they can explore with their hands. Little ones love to feel different textures and find pictures and surprises under flaps or behind doors. Children with visual impairments or other additional support needs can especially benefit from tactile books. Here is a selection of some of our favourites.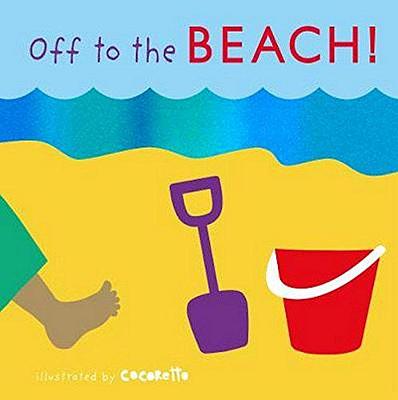 Cocoretto
Off to the beach
Get ready for a day at the beach with this multi-sensory story! Little ones can discover the contrasting sensations of rough sand and shiny buckets, rubbery beach shoes and a big soft towel. The opportunities for using this book with children with additional support needs are endless and the braille numbering that runs throughout ensures visually impaired children in particular can benefit. Oh, and did we mention it has the most appealing scratch and sniff fruity lolly on the last page? Scottish Book Trust are thrilled to offer this title to children with additional support needs alongside their regular Bookbug Bags.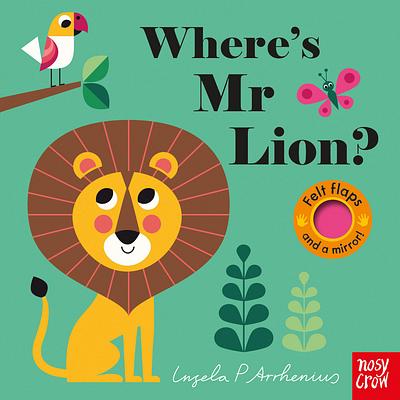 Ingela P Arrhenius
Where's Mr Lion
This stylish hide-and-seek book is a treasure for little ones. The graphic illustrations are littered with beautiful patterns and the use of non-primary colours makes this book stand out from the crowd. Children will enjoy the soft sensation of the felt flaps and the hidden mirror at the end is an extra surprise. Mirrors are a great way for babies and young children to explore their own faces, as well as being extremely tactile.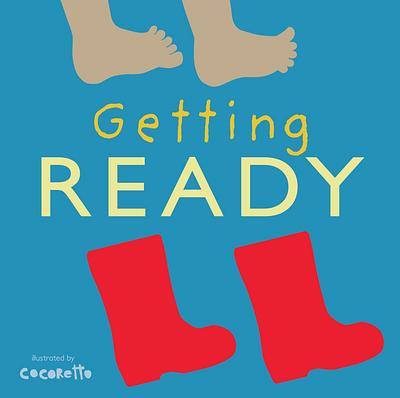 Cocoretto
Getting ready
This seemingly simple book is jam-packed with sensory elements – from lift-the-flap features to a working zipper that little ones will have great fun getting to grips with! The clear, bold graphics make it easy for children to relate what they're seeing on the page to real-life, and the structure of a typical day is brought to life with the marrying of sound, touch and sight. Scottish Book Trust are thrilled to offer this title to children with additional support needs alongside their regular Bookbug Bags.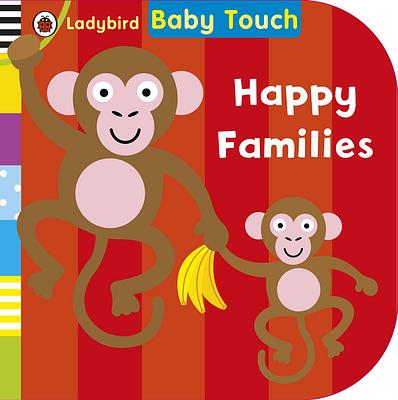 Baby touch: happy families
This interactive book for little ones has everything – tactile features, bright and colourful illustrations and lots of animal sounds to share and encourage young ones to practice themselves. The touch and feel elements change on each page so children can distinguish between different textures – and they are all designed around recognisable features (e.g. a round, fluffy tummy, a silky wing on a bird, bumpy elephant ears).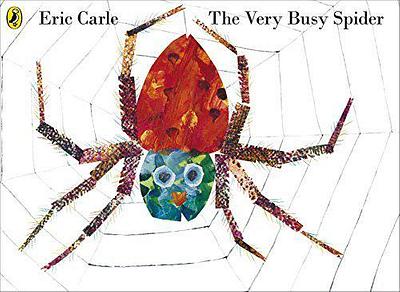 Eric Carle
The very busy spider
Eric Carle's distinctive illustrations are literally lifted off the page in this classic sensory board book. Little fingers can trace the outline of the spider's silky thread as they listen along to the story. The rhythm of the text is paired beautifully with the steadily growing spider's web, making this both a visual and verbal treat when read aloud.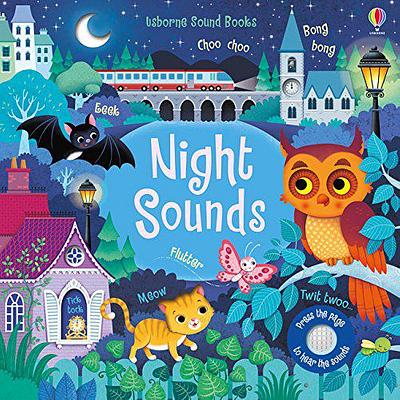 Federica Lossa
Sam Taplin
Night sounds
It's the middle of the night and everything is quiet - or is it? Explore the sounds of the night - from the pitter-patter of rain on the windows to the barking of a fox - in this highly interactive board book. Each beautiful spread features a combination of sounds, peep-thorough holes and finger trails for an all round sensory experience. This is a wonderful book for sharing with children with visual impairments as it allows you to bring the text to life without relying purely on illustration.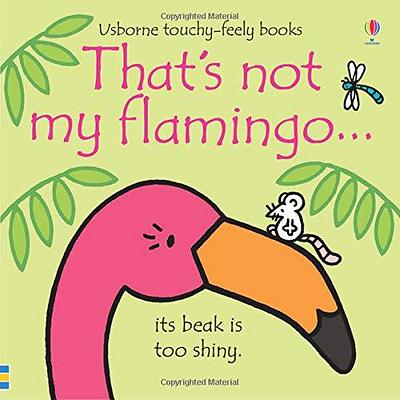 Fiona Watt
Rachel Wells
That's not my flamingo
The That's Not My…series of touch and feel books are instantly recognisable and a favourite in so many homes and libraries. The tactile elements are always extremely high quality and the simple, repetitive text is paired perfectly with the bold illustrations. This title in the range has everything: rough feet which make a sound when they are rubbed; delightfully soft flamingo wings; and an ultra-shiny flamingo beak. The pink foil edges to each page make this an all-round sensory experience from start to finish. Scottish Book Trust are thrilled to offer this title to children with additional support needs alongside their regular Bookbug Bags.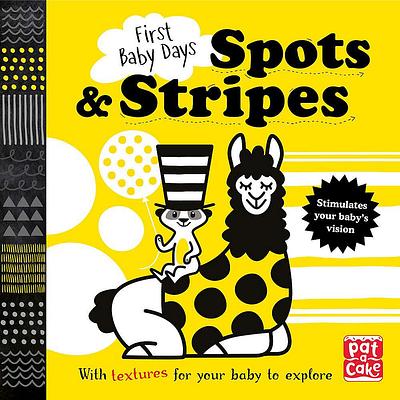 Mojca Dolinar
First Baby Days: Spots and Stripes
We love the high contrast elements and range of patterns in this fun-packed book. It features some bumpy textures for little ones to explore with their hands and the simple text makes it accessible for the youngest of babies or children with additional support needs.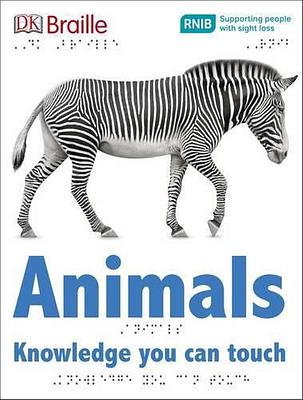 Animals
A new publishing initiative for blind and partially sighted children or parents, published in consultation with and endorsed by the RNIB (Royal National Institute for Blind People). The DK books have high-contrast photos as well as tactile features that children can feel with their fingers, such as cut-out shapes and embossed images, alongside Braille and large-size print.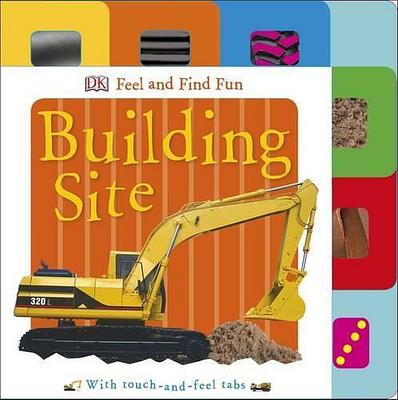 Feel and find fun: building site
Photographic books are ideal for very young children as they help them make connections between what they see around them and the actual name for things. This is great for supporting early language development. The textured page tabs make it easier for small hands to turn pages and feel their way around this book, and the extra tactile elements on each page help bring diggers, dumpers and cranes to life.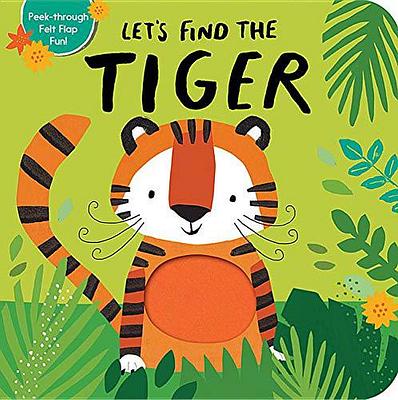 Alex Willmore
Let's find the tiger
Tiger is hiding within the vibrant pages of this stunning tactile board book. Little ones will love lifting the super soft felt flaps and looking through the cheeky peep holes to look for him. The best of the tactile features is saved for the double-page spread of Tiger himself at the very end.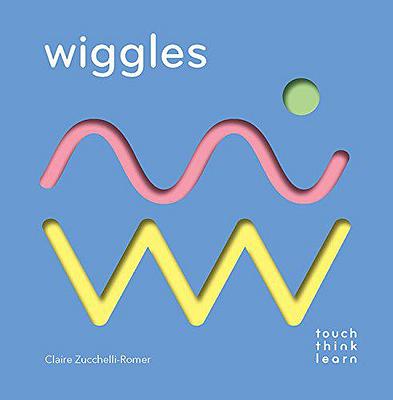 TouchThinkLearn: Wiggles
Wiggles invites children and their grown-ups on a journey of exploration through the sense of touch, using their fingers to follow a series of die-cut dots, lines, spirals and squiggles. The language is rhythmic and repetitive - perfect for little ones who are hearing words for the first time, and for grown-ups reading aloud.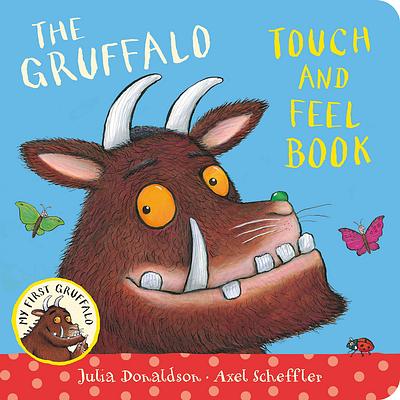 Axel Scheffler
Julia Donaldson
Gruffalo touch and feel book
For children who can't engage with the full-length version of the Gruffalo, this touch and feel edition is perfect. Gruffalo's features are brought to life with tactile elements – terrible tusks and terrible claws, knobbly knees and purple prickles all have different textures for young hands to explore. We love that the classic picture book can be accessed by all in this sensory version.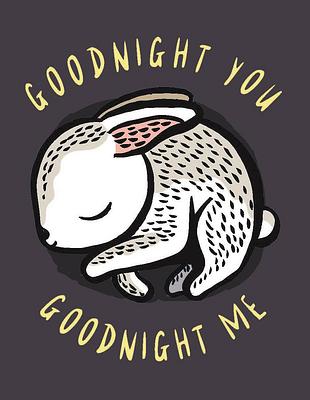 Surya Sajnani
Goodnight you, goodnight me
Cloth books are a lovely way to introduce book sharing with babies and children with additional support needs. This gentle bedtime book has soothing rhyme which makes it perfect for sharing at the end of the day, and the high contrast images will work well for very young babies or even children with visual impairments.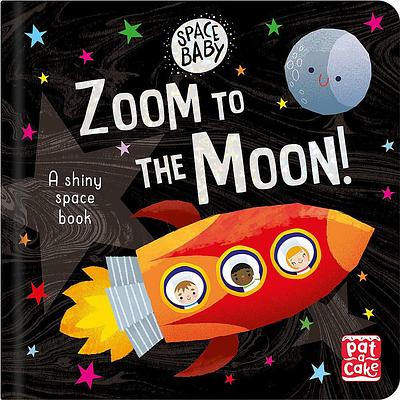 Kat Uno
Zoom to the moon
Get ready for blast off with this sparkling board book for young children. The use of shiny foil against the dark space background is visually stunning and the tactile patches on each page make it a book that can be explored again and again. For young children keen to learn about space, this has it all; engaging illustrations, sensory elements on each page and words and sounds which help to support early language development.
Anne Herbauts
Claudia Zoe Bedrick
What colour is the wind?
When a child asked this question of the author during a workshop, she decided to turn it into this book. A sensory adventure with visual and tactile experiences on each page, the author uses a range of inventive techniques to paint a sensory landscape for children with visual impairments. Peep holes, embossed elements and grooves in the page all help to answer the question of what colour the wind is from a range of perspectives. A beautiful book that can be enjoyed by everyone.