Looking for more in Book Lists?
14 books on climate change for adults
Genre:
Activism, Environment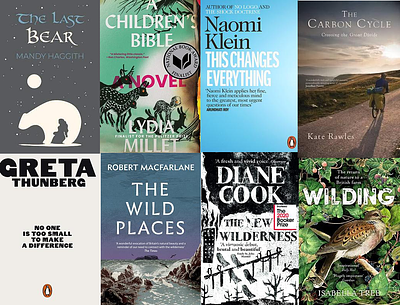 Discover powerful and inspiring voices on climate change, nature and the environment through these fantastic green reads. We've included a mix of uplifting, informative and honest books on wide-ranging issues, from climate change, deforestation and extinction to activism, sustainability and wilding.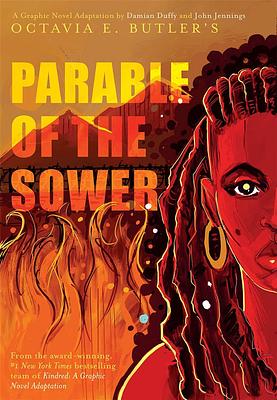 Damien Duffy
John Jennings
Octavia E Butler
Parable of the Sower: A Graphic Novel Adaptation
This engrossing graphic novel offers a stark visual representation of the not-too-distant future. Set in 2024, America is caught in the middle of environmental and economic crises. Food and water are hard to come by, and society is deteriorating into chaos. For Lauren Olamina, a preacher's daughter, the situation is worsened as she takes on the emotions and pain of others. Drawn to nature, the Earthseed is planted in Lauren's imagination and a new faith is born. A faithful depiction of Octavia E. Butler's original novel, this is a must read.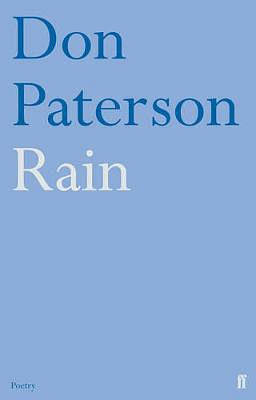 Don Paterson
Rain
Drawing on events in recent memory, Rain takes place in the north of England against the backdrop of disastrous floods. Exploring the relationship of two individuals, we follow their journey to understanding the environment and our interlinked relationship to the natural world. The book explores many environmental themes, from pollution to climate change to pesticides, to the management of grouse moors and how this land management can drastically affect people's lives downstream. An enlightening read, this is a balanced and honest story about two people understanding the changing world around them.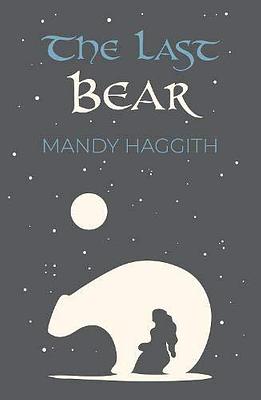 Mandy Haggith
The Last Bear
Set in the Northwest Highlands, The Last Bear tells the story of the death of the last remaining wild bear in Scotland around 1000 years ago. Told from the point of view of Brigid – the shaman of a local tribe who has been banished following the arrival of Christianity to her village – it examines a society undergoing profound change, with old ways being overtaken by new ideas. Haggith's descriptions of the deep forests and natural wonders of the landscape at the time are particularly well-drawn and help make The Last Bear a profoundly moving read.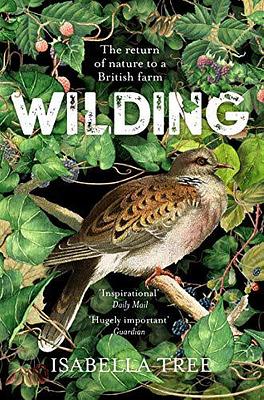 Isabella Tree
Wilding
This fascinating non-fiction read follows the journey of the former farm Knepp in West Sussex and a couple's experiment to 'wild' the estate. Beautifully written, we learn about the many stages in the process, from abandoning fields to introducing cattle, pigs and free-roaming horses. Isabella chronicles the revival of rare species on the estate and complex relationships forming in the new ecosystem to allow species to thrive. An eye-opening read, Wilding is a story of courage and learning to let nature take the reigns.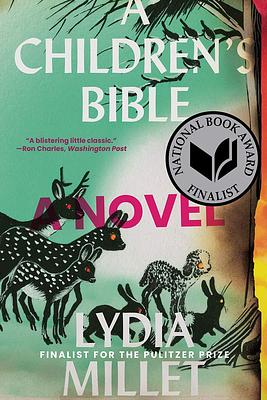 Lydia Millet
A Children's Bible
Tackling issues of climate change denial, generational disaffection and family dysfunction, Millet's perfectly pitched dystopia finds a group of children coping with the fallout from the mother of all storms as their own mothers and fathers fall to bits. A finalist for the Pulitzer Prize, this short work of genius doesn't waste a word in hammering home a message of what apathy achieves in the face of an existential threat to humanity. And it does it all with whip-smart humour and pace that wouldn't feel out of place in a well-written Netflix boxset.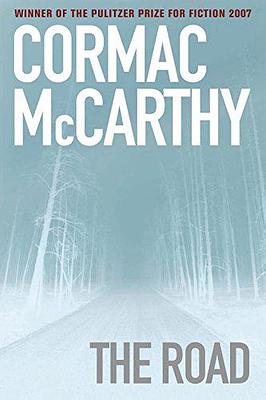 Cormac McCarthy
The Road
Cormac McCarthy's masterpiece isn't for the faint of heart. Despite its intimate portrayal of a father's deep care for his son, the bleak post-apocalyptic landscape sees hope in a shorter supply than life-sustaining food as a father and son make their way to the coast, and who knows what. A Pulitzer Prize winner, this poem-like novel has since been adapted for the screen in a film starring Viggo Mortenson and the late Michael K. Williams.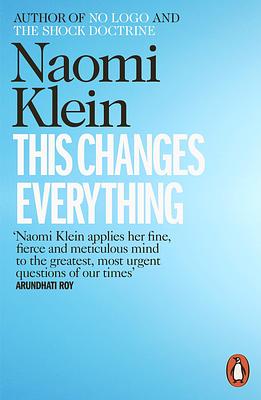 Naomi Klein
This Changes Everything
In This Changes Everything, Naomi Klein turns her fiercely analytic mind to the subject of climate change. Examining both the scientific and the political aspects, she concludes that it is not enough to make small, individual changes, but that the challenge we face is so serious that it requires a wholesale rewriting of the capitalist economic model. Klein marries meticulous research with impassioned argument to produce an incendiary piece of investigative journalism.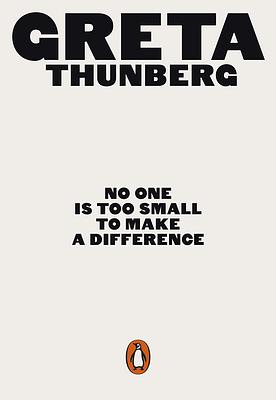 Greta Thunberg
No One Is Too Small To Make A Difference
In August 2018, 15-year-old Greta Thunberg began her 'School Strike for Climate', protesting outside the Swedish Parliament with a hand-written sign. Less than a year later, the movement she helped inspire held a global day of action that saw over a million young people from 125 different countries joining the protests. Since then, Greta has addressed the European Parliament, the United States Congress and the United Nations General Assembly. This book collects a number of these speeches on the need for more action to be taken at an international level to address the problem of climate change, including her famous exhortation to the World Economic Forum in Davos to 'act as if the house was on fire, because it is.'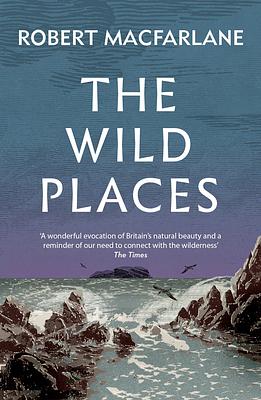 Robert Macfarlane
The Wild Places
In The Wild Places, Robert MacFarlane journeys across the UK and Ireland in search of pockets of remaining wilderness, to document and observe them while they still exist. Ranging from Rannoch Moor to the saltmarshes of Essex, from the Llŷn Peninsula to Loch Coruisk on Skye, MacFarlane helps to show us that wilderness does not always mean harshness, but also luxuriance, vitality and fun!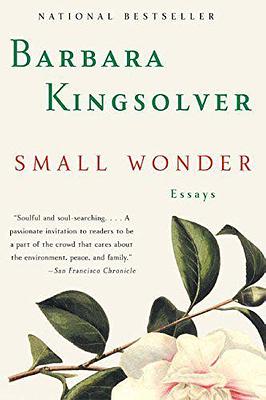 Barbara Kingsolver
Small Wonder
Best known for her fiction, including The Poisonwood Bible, Barbara Kingsolver is also a qualified biologist with a master's degree in Ecology and Evolutionary Biology. In Small Wonder, she combines scientific expertise with her novelist's eye for detail and turn of phrase over 23 essays on nature, environmentalism and social justice.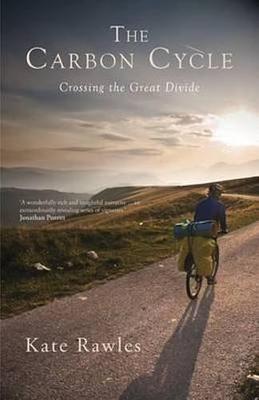 Kate Rawles
The Carbon Cycle
In 2006, Kate Rowles set off from Texas to cycle 4553 miles across the US continental divide to Alaska. The Carbon Cycle tells the story of that journey, but also the people she met along the way and in particular their attitudes to climate change, its impact on their day to day lives and what changes they believe do (or do not) need to be done to tackle it.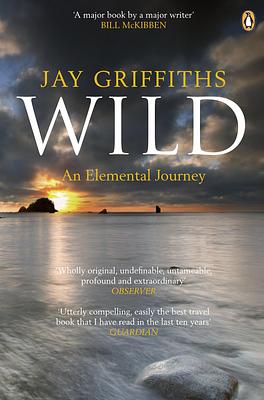 Jay Griffiths
Wild
Jay Griffiths has travelled to the corners of the world on her elemental quest, across the Peruvian Amazon (earth), the Canadian Arctic (ice), the Indonesian Ocean (water), the Australian bush (fire) and West Papua's mountains (air). In Wild, she searches in all of them for 'the quality of wildness'. As befits its name, Wild is told in a raw, uncompromising style, which drags the reader along in its wake.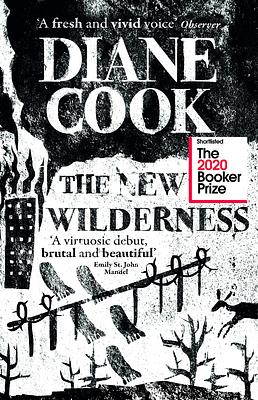 Diane Cook
The New Wilderness
Bea's daughter Agnes is being choked by the smog and pollution in the city they call home. To escape, Bea joins The Community – a group of people living as nomadic hunter-gatherers in a vast, untouched expanse called the Wilderness State – where saving Agnes' life sees their relationship undergo deeply profound changes. The New Wilderness is both an indictment of humanity's contempt for the natural world, and a moving examination of motherhood.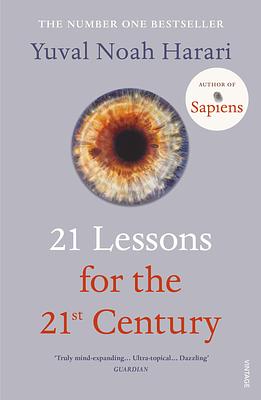 Yuval Noah Harari
21 Lessons for the 21st Century
In 21 chapters, Harari explores the difficult times we live in from both a global and personal perspective. He challenges our thinking about issues such as technology, work, freedom, equality, community, nationalism, war, civilisation, humility, secularism, ignorance, justice and meaning. Embedded in all these aspects is sustainable living and the need to address the devastating consequences of our behaviour towards each other, the planet and its resources. This book addresses our relationship with resources and destructive ways of living, both in terms of climate change and other world issues.