Looking for more in Book Lists?
Bookbug's Big Splash
Audience:
Families, Parents, Professionals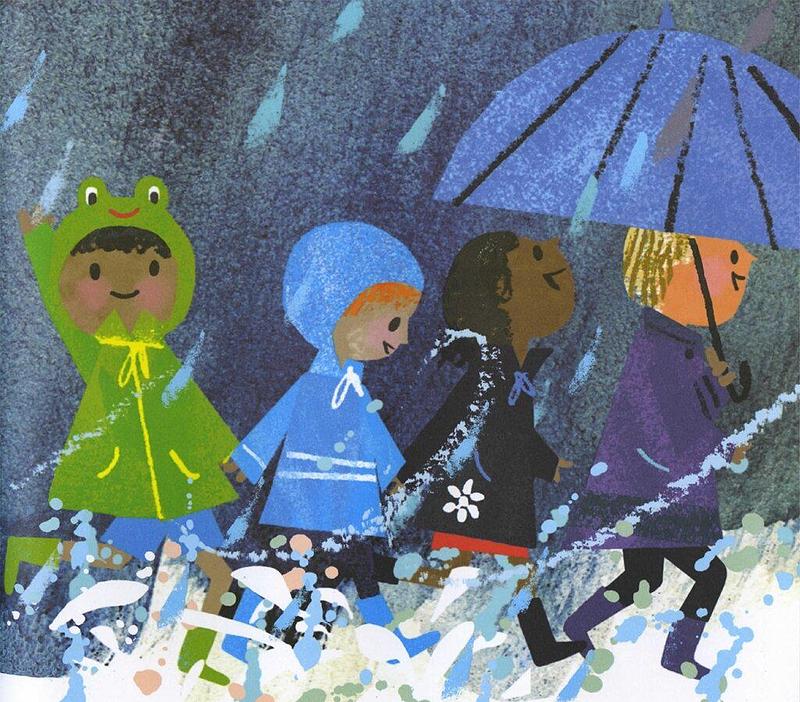 Get ready to make a splash this Bookbug Week with 16 fabulous books celebrating sea adventures, bathtime fun and the simple joy of water!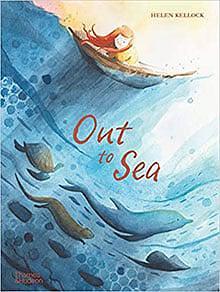 Helen Kellock
Out to Sea
Out to sea is a moving and uplifting reflection on love and loss for young children. Lara's sadness about missing Nana and the way it muddles her sleep and emotions is a timely depiction of grief that will be meaningful for both the children and adults sharing this beautiful book. Lara is quite literally 'all at sea' and the moody blue hues of the sweeping illustrations are sorrowful yet soothing. Most of all, Kellock's mystical story is a thoughtful reminder to adults not to fix things too quickly for children who can often make their way back from 'the sea' with a pearl of wisdom, just like Lara does.​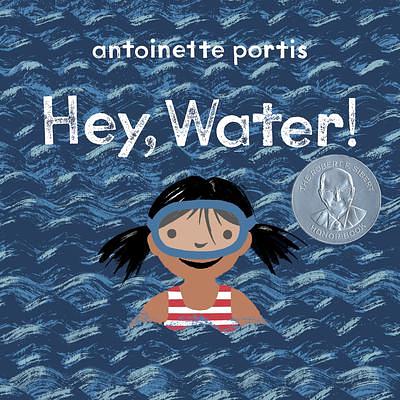 Antoinette Portis
Hey, Water!
From the domestic spray of a garden sprinkler to the salty, surging waves of the ocean, one of the world's most valuable resources is explored in an informative and poetic way through the eyes of a young girl. Each page features a simple printed noun (tap, puddle, snowflake) followed by the girl's evocative description of each element. This delightful non-fiction book is one to be brought out repeatedly as your child reaches new stages of learning – with its wealth of facts and information to share in the final pages, there's boundless knowledge for little ones to absorb with each read.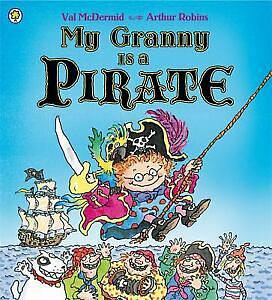 Arthur Robins
Val McDermid
My Granny is a Pirate
What child or grown-up can resist being let in on a juicy secret? Before we can read on, we must swear upon the narrator's gold doubloon not to tell a soul! This is a pirate story with a difference, featuring a bold, unstoppable captain and her band of comical crewmates. Children will be delighted by the wiggly, wobbly characters and chaotic scenes, with lots of pirate objects and actions to spot on every page. McDermid incorporates lovely rich and rare vocabulary throughout and the lively, engaging rhyme is truly fitting of a swashbuckling adventure. The narrator's admiration of his Granny is heart-warming and wee ones will love her trusty sidekick – Jolly Roger the dog!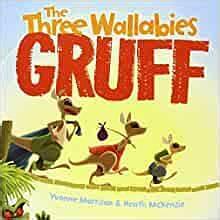 Heath McKenzie
Yvonne Morrison
The Three Wallabies Gruff
This clever Aussie reimagining of 'The Three Billy Goats Gruff' will have children and families giggling and gasping with anticipation! The Three Wallabies Gruff are eager to take a dip in a new pond after months of drought. However, they're soon warned about the fearsome Yowie who guards the sparkling blue pool. Can the Three Wallabies Gruff outsmart the horrible, mean-spirited Yowie and reclaim the pond for all of the local creatures? This wonderfully illustrated book will introduce children of all ages to amazing Australian animals and landscapes, and they won't be able to help but join in the Yowie's repeated warning!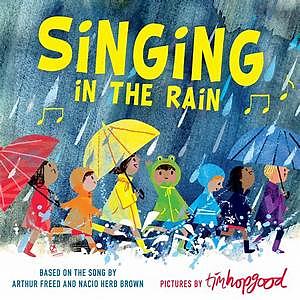 Tim Hopgood
Singing in the Rain
For little ones growing up in Scotland, this is the perfect celebration of rain! The words to the traditional song are paired beautifully with Hopgood's glorious illustrations, bringing the joy of rain to life with colour and happiness. Follow children as they splash in puddles, float away on their rainbow umbrellas and generally make the most of the wet weather. Sing along, read along or just talk about the pictures – there's no right or wrong way to enjoy this wonderful book.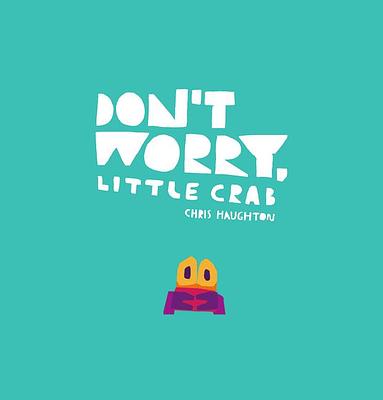 Chris Haughton
Don't Worry, Little Crab
Little Crab doesn't want to go into the water and would much rather stay on dry land. But with a whoosh and gulp, Little Crab bravely takes the plunge (after lots of encouragement from Very Big Crab) and finds the underwater world both magical and exciting. A brilliant book for calming fears with bright, eye-catching illustrations – a sweet story to share together. Look out for this in your Bookbug Explorer Bag!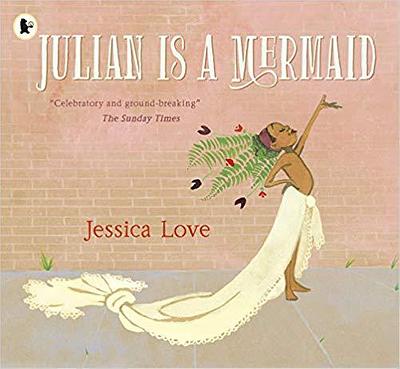 Jessica Love
Julian is a Mermaid
Julian is a Mermaid is a gorgeous book about being who you want to be, and being accepted by those around you. Minimal dialogue, beautiful pictures, and a loving relationship between Julian and his Abuela are at the heart of this book – as well as stunning underwater scenes and vibrant mermaids!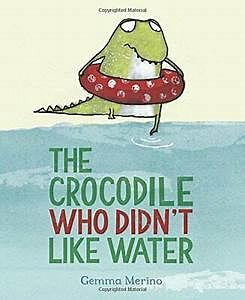 Gemma Merino
The Crocodile Who Didn't Like Water
Surely all crocodiles like water?! Well not this little one, despite trying his best. An adorable book about being different, facing your fears and finding your own talents – look out for the surprise twist at the end too. Merino's fantastic illustrations will make everyone want to grab their swimming trunks and rush out to the nearest pool! You can watch this book being shared by a family over on our YouTube channel.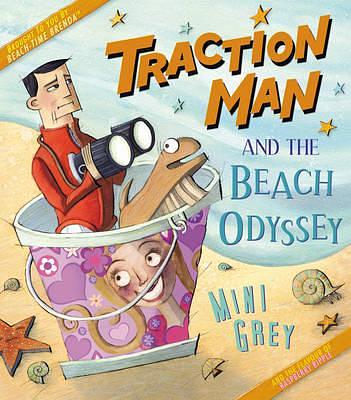 Mini Grey
Traction Man and the Beach Odyssey
If you love Toy Story (and who doesn't?), you will love Mini Grey's wonderful Traction Man stories. This hilarious story takes our intrepid hero and his trusty friend Scrubbing Brush to the beach, where they explore the Rockpool and take on Operation Picnic. Full of action with so much to see on every page – it's a book you'll return to again and again.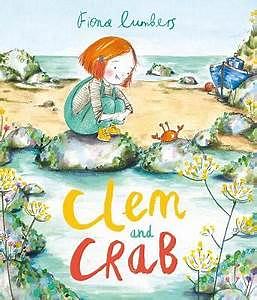 Fiona Lumbers
Clem & Crab
Clem loves exploring and collecting things on the beach. One day she finds Crab with his claw stuck in a plastic bag, so she rescues him and takes him home. But Clem slowly realises that Crab belongs on the beach and sets about tidying up the beach for him and all the other wildlife there. A sweet story about friendship and pollution, and how small actions can make a big difference.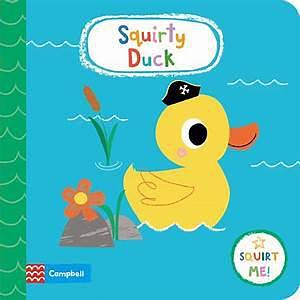 Kay Vincent
Squirty Duck Bath Book
Splish, splash and squirt your way through bathtime with this colourful waterproof bath book! With bright illustrations of our favourite water creatures and an inbuilt squirter, water play has never been so fun. There's a lovely rhyming story to share as you read along – and plenty of opportunities to burst into your favourite song or rhyme about ducks, frogs and turtles as you turn the pages.
Axel Scheffler
Julia Donaldson
The Snail and the Whale
Adventures at sea don't come much bigger than this! Tiny snail has an itchy foot – she's desperate to sail the seas and see the world. Her dreams are realised thanks to a generous humpback whale who offers her a lift on the tip of his tail. A gorgeous celebration of journeys, friendship and life on the open waves with spot on rhyme and illustrations to boot.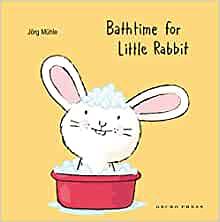 Eve Erikson
Jörg Mühle
Bathtime for Little Rabbit
This interactive board book invites wee readers to give Little Rabbit a bath! It's delightfully simple and perfect for introducing routine to active babies and toddlers. The illustration of Little Rabbit having his long floppy ears blow-dried after his bath is bound to make you smile every time you turn the page. Snuggle up with your little bunny at the end of the day to share this adorable wee story.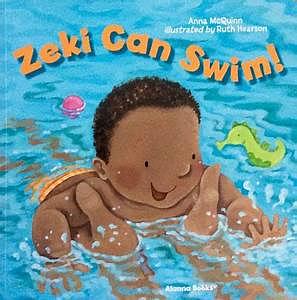 Anna McQuinn
Ruth Hearson
Zeki can Swim
Zeki loves the water! And he's especially excited about his swim class with his dad. They slide into the pool with the other families for a fun-filled session full of splashing, kicking and a special song. This simple story is full of interesting sounds ('splish, sploosh') and actions. The colourful illustrations capture the joy of a special moment shared between a baby and his dad. A lovely book to share before you head to the pool for the first time!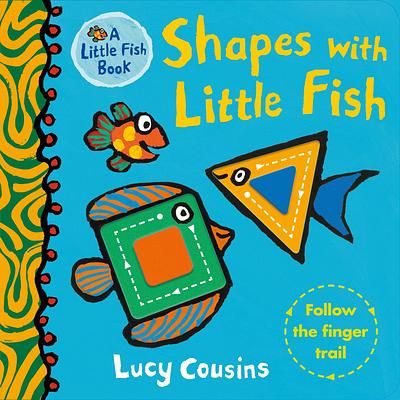 Lucy Cousins
Shapes with Little Fish
Follow the finger trails and discover all the different shapes you can find under the sea in this fun, rhyming board book. With counting and shapes on every page, this is a wonderful book for exploring early numeracy skills with little ones. Cousins' trademark bold images and bright colours bring the magical sea creatures to life beautifully. Look out for this in your Bookbug Toddler Bag!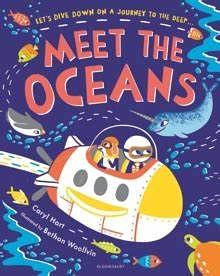 Bethan Woolvin
Caryl Hart
Meet the Oceans
Meet the Oceans is a bright and friendly look at the wonders of the deep sea. From the freezing depths of the Arctic with narwhals and walrus to the balmy Caribbean teeming with shiny fish and graceful stingrays. The scourge of plastic is gently explored to remind us how beautiful the oceans are and the need to take care of them. Woollvin's distinctive illustrative style and Hart's superb rhyming text combine to make a standout picture book.