Looking for more in Book Lists?
Picture books celebrating mums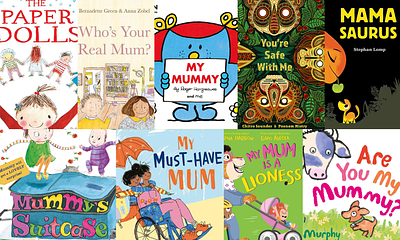 In celebration of Mother's Day, we've put together a list of books featuring lots of different types of mums for you to share with wee ones.
You might also like our top picture books featuring dads and father figures or our list celebrating LGBTQ+ families.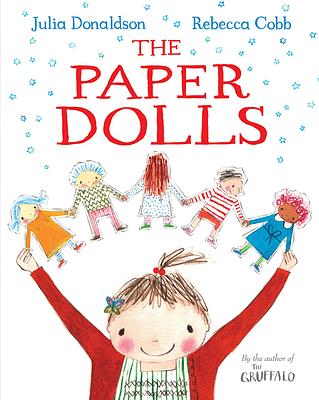 Julia Donaldson
Rebecca Cobb
The Paper Dolls
This lyrical story follows a group of paper dolls made by a little girl with the help of her mum. They go on many epic adventures, on buses, to desert islands, and meet dinosaurs and tigers and more (including a little boy with scissors!). Julia Donaldson's famous rhyme and repetition work beautifully alongside Rebecca Cobb's gentle illustrations and the overall effect is evocative and surprisingly emotional. It's a story about imagination, childhood, loss and the wonderful act of passing experiences down through the generations.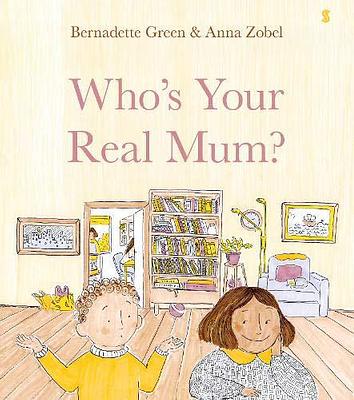 Anna Zobel
Bernadette Green
Who's Your Real Mum?
Nicholas wants to know which of Elvi's mums is her 'real' mum, so Elvi sets about showing him. She gives him lots of clues (which become increasingly fantastical), but Nicholas still can't work it out! In the end, Elvi shows Nicholas that, no matter what, her mums love her and neither is less 'real' than the other. Beautiful illustrations bring the family's love for each other to life in this wonderful picture book that celebrates different families.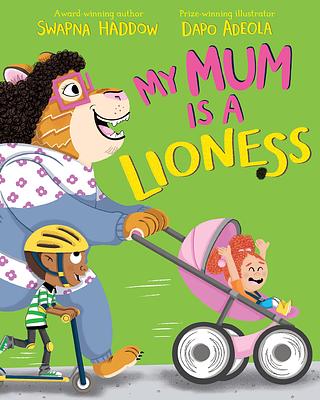 Dapo Adeola
Swapna Haddow
My Mum is a Lionness
One little boy's mum is a fierce and mighty lioness! And though that can have its ups and downs, he loves her no matter what. Dapo Adeola's wonderful illustrations bring to life the fullness of the little boy's relationship with his mum, and though he's sometimes embarrassed and frustrated with his lioness mother, he loves how her hugs make everything better. This makes for an entertaining story full of lots of relatable, touching moments which are great for discovering together with children.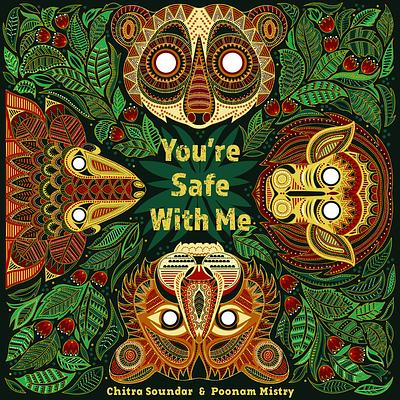 Chitra Soundar
Poonam Mistry
You're Safe With Me
All the baby animals in the forest can't get to sleep – but Mama Elephant is there to soothe them in this lovely, lyrical picture book. Poonam Mistry's magical illustrations bring the forest to life in swirls of dots, with a gorgeous natural palette. This would make a perfect, calming story to share with little ones at bedtime whilst snuggling up together.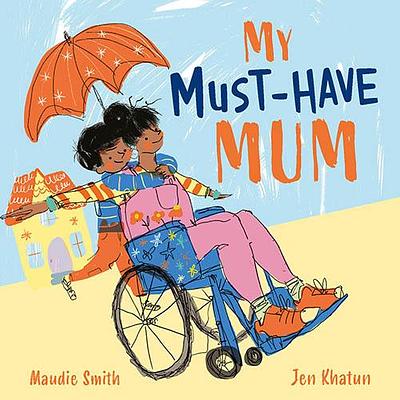 Jen Khatun
Maudie Smith
My Must-Have Mum
Jake's mum isn't like other mums – she's a must-have mum, who always finds treasures in the things others see as rubbish. Mum and Jake's adventures in rummaging together are brought to life with bright, colourful and playful illustrations in this lovely picture book. There are great opportunities for discussion with themes around environmentalism and upcycling, as must-have mum finds ways of giving the objects she finds a new lease of life. It gives a wonderful depiction of maternal love and is a great way of opening up conversations through its positive portrayal of disability, making it perfect for sharing with children.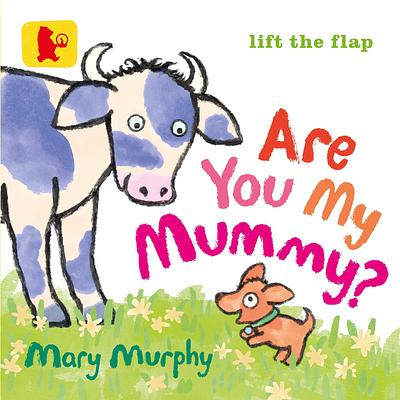 Mary Murphy
Are You My Mummy?
This sweet lift-the-flap board book follows an adorable little puppy as he searches for his mummy. Along the way he finds lots of other different types of mummies – from sheep with their lambs to horses with their foal! This book is sure to delight babies, with lots of opportunities for discovery through interaction and brightly illustrated animals on each page.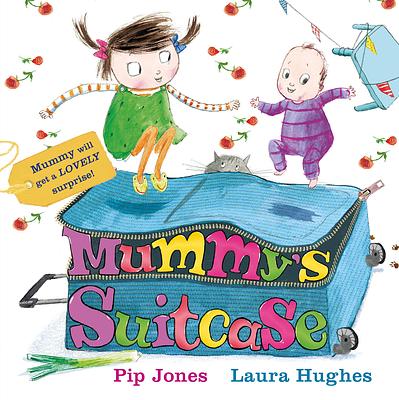 Laura Hughes
Pip Jones
Mummy's Suitcase
Ruby Roo's mummy is going away for a few days, so she very helpfully decides to help her pack. She packs all her mummy's favourite things, from her laptop and some chocolates, to logs for a cosy fire and even some cabbage! Though chaos and hilarity ensue, Ruby Roo ultimately just wants her mummy to have lots of reminders of home whilst she's away. This adorable picture book is bursting with personality and energy through its bright illustrations and humorous text, which you and your wee ones will love to share together.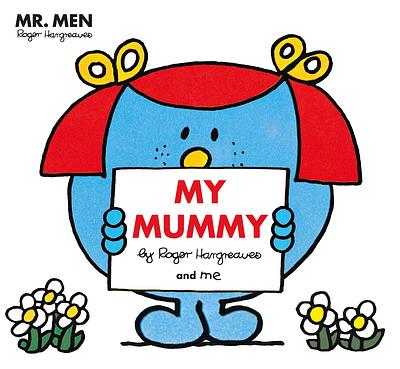 Adam Hargreaves
Roger Hargreaves
My Mummy
Mummies can brighten days, be great at listening and can also be very wise – and that's not even half the things that they can be. This picture book is a celebration of mums and their many brilliant qualities, with Roger Hargreaves' signature 'Little Miss' characters helping to show them off. A perfect book to snuggle up and share together, with lovely opportunities in the back pages for wee ones to share what they love about their own mums.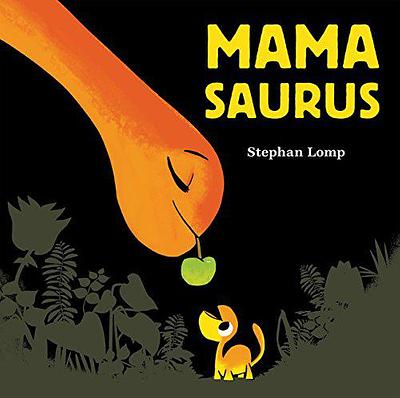 Stephan Lomp
Mama Saurus
Babysaurus has lost his mama. Where could she be? Wee ones will love the bright contrasts in this adorable picture book about a baby dinosaur on a hunt to find his mum. It's perfect for the little dinosaur lovers in your life, as Babysaurus stumbles across lots of different types of dinosaurs before he finally finds his mama. It's also a lovely, comforting read which celebrates the bond between a mother and child.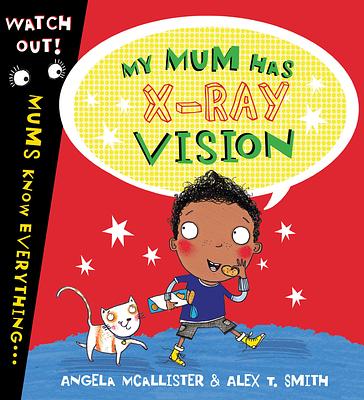 Alex T Smith
Angela McAllister
My Mum Has X-Ray Vision
Ever wondered how mums know EVERYTHING? Join Milo as he investigates if his mum really does have x-ray vision. With sharp humour and clever illustrations throughout, this is a fabulous celebration of ordinary – and extraordinary – mum powers. This book is sure to fire young imaginations, and provides loads of opportunities to extend the story into play. Dust off your cape, pop a pair of pants over your trousers and off you go!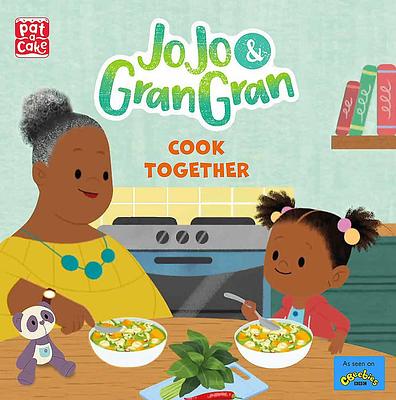 Pat-a-cake
JoJo and GranGran Cook Together
JoJo and GranGran do everything together and today they are making soup. But not just any soup . . . a special recipe all the way from Saint Lucia in the Caribbean. Relationships between children and their grandparents can be so special, and this story features a great grandmother too. It's a brilliant way to start exploring relationships and talk about family history. It reminds us of the joy of doing simple activities together, but shows how we can still include family and friends who live far away. If children are familiar with the characters from the hit television series, this is a great way to snuggle up and introduce a new story.