Looking for more in Book Lists?
Books for your geography classroom
Genre:
Activism, Environment, Nature, World books
Audience:
Professionals, Young People
This list features a selection of books relevant to pupils studying geography. It's a great resource for recommending books to interested pupils, or for staff looking for a text to build on as a cross-curricular project.
Many of these books have conservation themes and would be brilliant for young people looking to learn more about climate change and how they can help.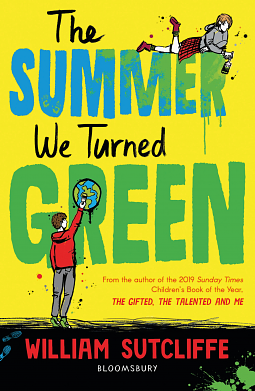 William Sutcliffe
The Summer We Turned Green
Edinburgh-based author William Sutcliffe highlights the passion behind climate activism in this hilarious family drama for teenagers. When Luke's sister moves in with the climate rebels across the road, it turns the whole family's life upside down. But the more time Luke and his family spend with the climate activists, the more they understand their passion and urgency. Sutcliffe writes satire with brilliant wry humour, you're guaranteed to laugh out loud as you read. This is the perfect book to have in your geography classroom, to inspire discussion and action around climate change.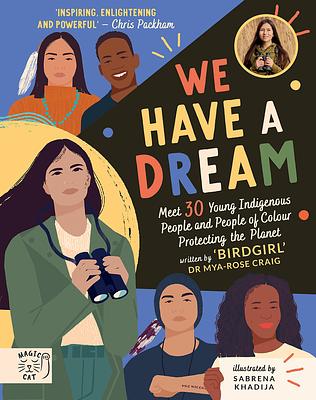 Mya-Rose Craig
Sabrena Khadija
We Have A Dream
This powerful and inspiring book celebrates young activists who are campaigning about issues including wildlife conservation, clean water, air pollution, plastic waste, climate justice and climate strikes. It is great for dipping in and out of, and for sharing with pupils to find contemporary figures to research and learn more about. It highlights the many issues young people of colour are demanding action on and the many and varied approaches to environmental activism, empowering young people to enact change in their community.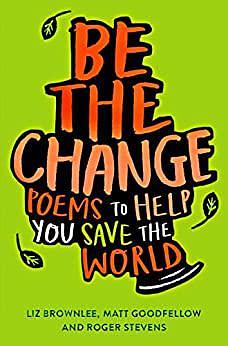 Liz Brownlee
Matt Goodfellow
Roger Stevens
Be The Change: Poems To Help You Save The World
These positive and upbeat poems explore sustainability and the positive efforts being made to protect the planet. They are perfect for sharing as a lesson starter, and starting discussion about looking after each other and our environment. Most poems also come with a 'how you can help' explanation, giving context to the issues explored in the poem and allowing scope for pupils to investigate the issues further. An uplifting and positive read, this collection will empower young people to feel they can be the change.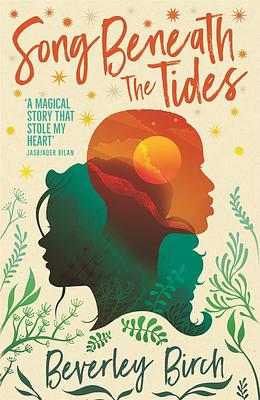 Beverley Birch
Song Beneath the Tides
A gripping read, this book explores many themes including the legacy of colonialism on African communities, the impact of tourism (good and bad) on communities and the impact of poaching on wildlife. The story revolves around the sacred island Kisiri, or 'the place of secrets' and as the story unfolds, secrets are revealed about the island's past and those plotting for the island's future. A complex read, this is ideal for raising questions about the exploitative nature of tourism, corruption and how best to platform communities and support their needs.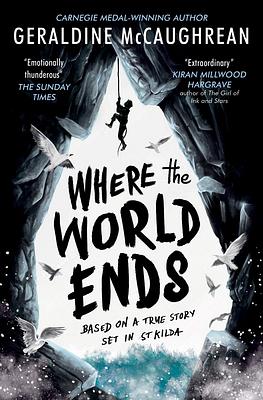 Geraldine McCaughrean
Where the World Ends
Based on the true story of a group of young men from St Kilda, this is a thrilling and unique read. Every summer Quill and his friends are put ashore on a remote sea stac to hunt birds. But this summer, no one arrives to take them home. What has happened to his community? How will they survive? The book raises questions about the impact of trade on communities, but also the changing use of land overtime. This is an unforgettable read!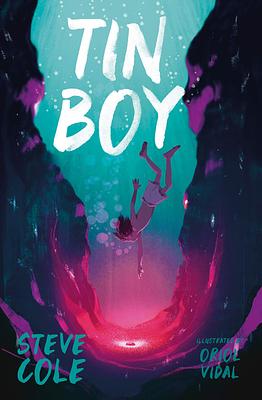 Oriol Vidal
Steve Cole
Tin Boy
Mining for tin in deep, dangerous trenches is the only life that Tono has ever known. But an underwater avalanche, transforms Tono's life forever. A Barrington Stoke accessible reader, this is an important read, exploring the dangers of those working to mine the tin and metals needed for our mobile phones. One in a series of titles by Steve Cole for Barrington Stoke exploring environmental issues and their human impact, and the realities of capitalism, these books should be in any geography classroom and are sure to spark conversations.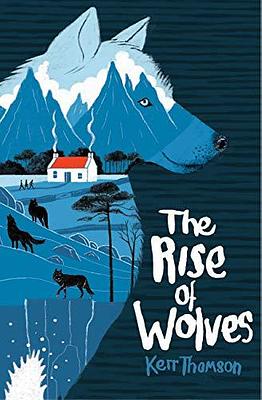 Kerr Thomson
The Rise of Wolves
Innis Munro is walking home across the bleak wilderness of Nin Island when he hears the chilling howl of a wolf. But there are no wolves on the island – not since they were hunted to extinction, centuries ago. He decides to investigate and discovers that there maybe are wolves on Nin. . . This is the perfect book to explore rewilding and species reintroduction, and exploring these in a Scottish context. A gripping read, this is a great story for sharing with lower secondary pupils.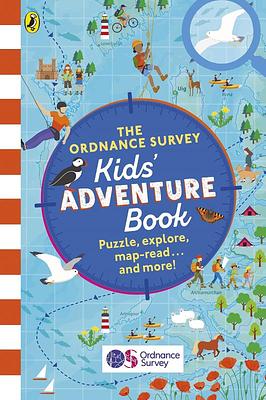 Ordnance Survey
The Ordnance Survey Kids' Adventure Book
Perfect for supporting teaching map reading, this is a really fun, clear and engaging introduction to maps, how to read them and how to use them to navigate. Split into manageable chapters that help the readers to progress and work through map-reading skills, this is ideal for those new to maps or those looking to refresh knowledge. It's a great book to have to hand, with lots of adaptable activities that would be ideal for use in the classroom and challenges at the end of the book to test the readers skill using real maps from Ordnance Survey.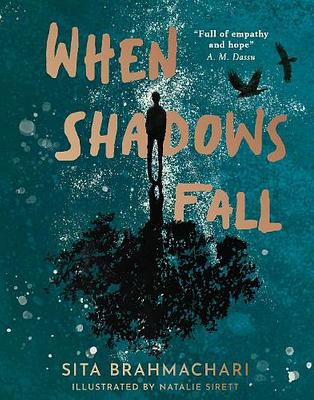 Sita Brahmachari
When Shadows Fall
A moving story of loss, grief and self-destruction When Shadows Fall also has a core message about the importance of green and natural spaces in the city as a key theme. The patch of wilderness near to Kai's home has been a key part of his life, from when he, Orla and Zak played there as children, to planting a memorial tree. As Kai retreats more into himself, he also retreats more into the wilderness. This is a powerful read, and ideal for exploring the importance of nature to city communities, and how vulnerable they are to development.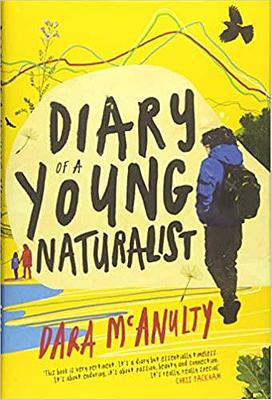 Dara McAnulty
Diary of a Young Naturalist
Following the seasons of one year, from Spring to Spring, Diary of a Young Naturalist is a powerful exploration of the natural world. Writing honestly about his experience of autism, anxiety and mental health, and finding nature as a sanctuary, this is a book that will resonate with many young people. Discussing conservation issues close to Dara's heart, especially the protection of endangered birds of prey, this is also memoir highlighting how young people can enact change on a big and small scale. Perfect for including in a geography classroom, this is sure to spark conversations about what we can do to protect and conserve nature.