Looking for more in Book Lists?
Books for your science classroom
Genre:
Activism, Nature, Science, Space, Technology
Audience:
Professionals, Young People
This list features a selection of books relevant to pupils studying science. It's a great resource for recommending books to interested pupils, or for staff looking for a text to build on as a cross-curricular project.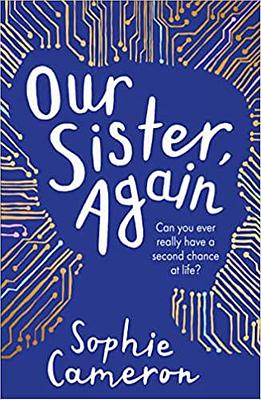 Sophie Cameron
Our Sister Again
This is an extraordinary, thought-provoking book about a girl who has died but whose social media footage was so abundant that she is able to be recreated by Artificial Intelligence experts and return to her family. It offers so much scope for discussion around what it is to be human, the ethical issues around AI and the desire to eradicate grief and loss using technology.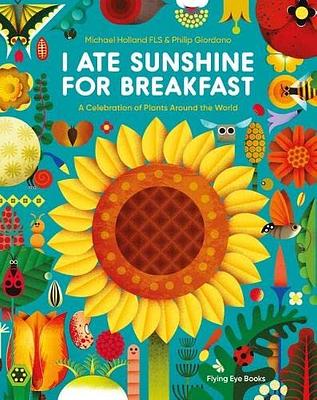 Michael Holland
Philip Giordano
I Ate Sunshine for Breakfast
I Ate Sunshine for Breakfast is a beautiful book, which allows you to enter the magical world of plants and become immersed in nature. This book offers a colourful and vibrant read ideal for your science classroom. It's perfect for dipping in and out of and using to explore the natural world.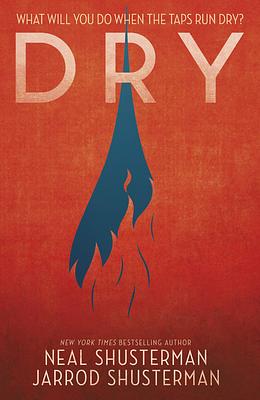 Jarrod Shusterman
Neal Shusterman
Dry
This is a thrilling survival horror, set in a world where people are desperate after climate change has led to extreme water shortages in California. When a neighbouring state decides to shut off their final water source, the whole of California is left dry. 16-year-old Alyssa and her little brother soon find out that their friendly community balances on a fine line between cooperative help and absolute chaos. When their parents fail to return from a visit to a desalination centre, things go from bad to worse. Gripping, dark, and all a little too close to home. It is perfect for older teen readers looking to immerse themselves in a gripping climate thriller.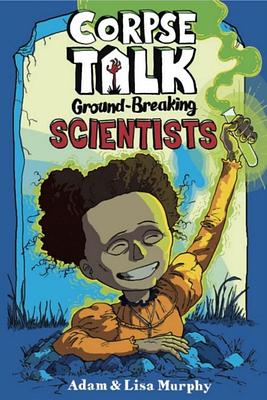 Adam Murphy
Lisa Murphy
Corpse Talk: Ground Breaking Scientists
A fantastic series of non-fiction graphic novels which explores a range of individuals from the past, introducing readers to new names as well as well-known historical figures. The Ground Breaking Scientists volume is perfect for a science classroom! Told in interview style, host Adam questions fascinating figures and finds out true facts and stories often overlooked. The only difference to your usual interview, all the interviewees are dead. Perfect for teens, and especially fans of zombies and slightly gory reading, these graphic novels are packed full of information and told in a unique and enjoyable format.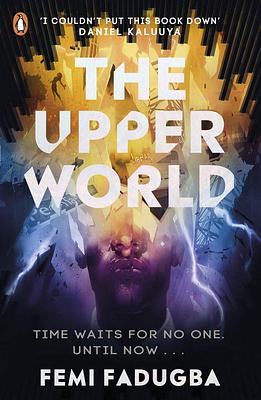 Femi Fadugba
The Upper World
The Upper World is top tier mind-bending sci-fi! The dual narrative begins with Esso, who passes out in a car accident and witnesses a series of violent events involving local rival gangs that will take place later that day. Fifteen years into the future, Rhia is a rising football star in foster care who meets an unusual physics tutor determined to teach her the logistics of time travel. As a physics professor himself, Fadugba incorporates physics theory in an exciting, accessible, and realistic way. Furthermore, the story brims with tension and emotion thanks to the authentic, lovable characters.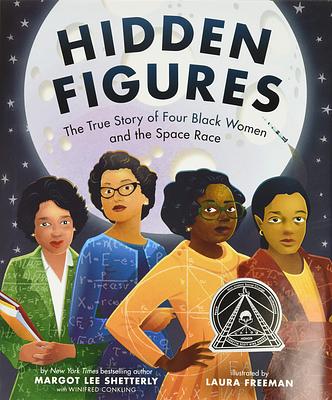 Laura Freeman
Margot Lee Shetterly
Hidden Figures: The True Story of Four Black Women and the Space Race
The incredible and inspiring true story of four black women who helped NASA launch men into space. Beautifully illustrated and filled with rich detail about these amazing women and their lives, this book is perfect for reading and sharing together.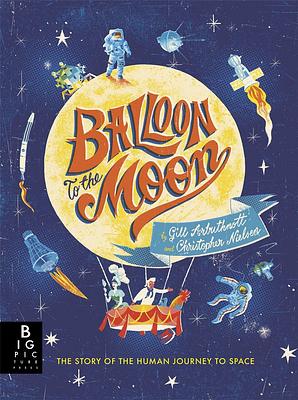 Christopher Nielsen
Gill Arbuthnott
Balloon to the Moon
This bright and engaging non-fiction book counts down through the history of space travel to the moon landing! It's a great introduction to the topic with plenty of interesting facts.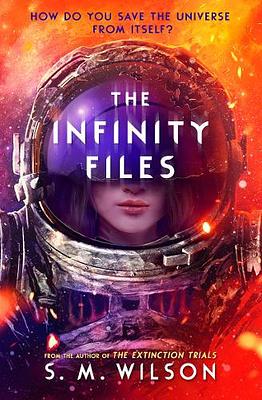 S. M. Wilson
The Infinity Files
Ash Yang dreamed of being a starfighter pilot. But when she crashes out of her final test – literally – she somehow lands the most powerful job in the universe. As Guardian of the Infinity Files she must secretly planet-hop through the galaxies, stealing or returning treasures that have the power to stop wars. . . or start them.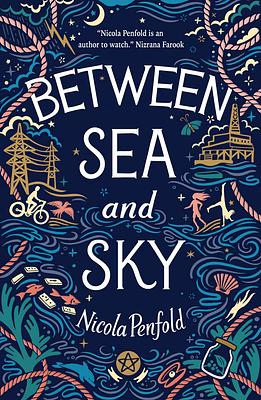 Nicola Penfold
Between Sea and Sky
Set in a future world ravaged by climate and environmental changes explicitly caused by humans, Pearl lives on a floating oyster farm with her father and younger sister, Clover. They live cut off from other humans until Nat and his mother arrive, bringing a dangerous secret that challenges everything they think they know about their world. Nat has only ever known life on land, and the technology and growing tower which keeps them alive. This is an immersive and thought-provoking read; a book about destruction but also the hope of recovery.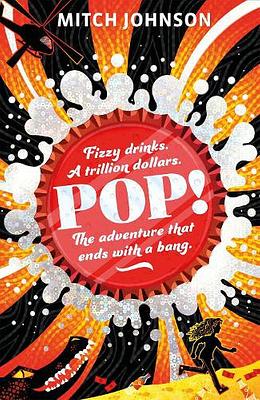 Mitch Johnson
POP!
A clever book which offers an insight into the power wielded by a large fizzy drinks organisation – their lack of regard for the environment and the damage being done by their drinks' receptacles littering communities, beaches and areas of natural beauty. When the precious, secret recipe to the organisation's top-selling drink which seems lost is discovered by one young girl, Queenie, she and her friend, Todd, realise that they are facing the might of the fizzy drinks organisation. They must do everything in their power to try and protect the beauty of the natural landscape from pollution and waste.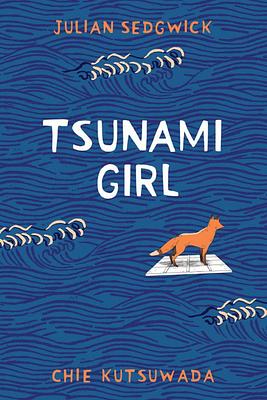 Chie Kutsuwada
Julian Sedgwick
Tsunami Girl
An enthralling read, weaving manga illustrations with prose narrative, this is a unique book. Yuki goes to stay with her grandfather in Japan, but during her visit, a calamitous event occurs – the East Coast Earthquake and Tsunami. Yuki returns to Japan later, after struggling with the loss of her grandfather. Desperate to visit where she last saw him, she must be careful of the radiation following the accident at Fukishema. Perfect for exploring emotional resilience, this is also a hopeful story, full of optimism for the future.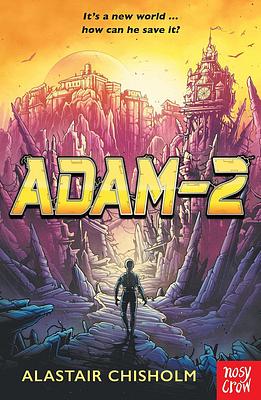 Alastair Chisholm
Adam-2
This is a gripping story set in a post-apocalyptic Edinburgh, and considers the ethics of artificial intelligence. The story begins when two children stumble upon an android (the eponymous Adam-2) in an abandoned building. What Adam doesn't know is that there's a war raging between humans and androids like him – and he potentially holds the key to winning the war.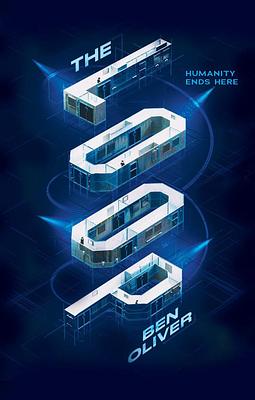 Ben Oliver
The Loop
Luka Kane is a prisoner in the Loop – a futuristic prison for young offenders controlled by artificial intelligence ironically named Happy. The prisoners are subjected to scientific experiments which are used to enhance human bodies – until a series of horrifying events place Luka at the centre of a revolution. The Loop is a dark, unsettling look at the ethics of scientific experimentation, balanced with wry humour and engaging characters to create a truly memorable read.